---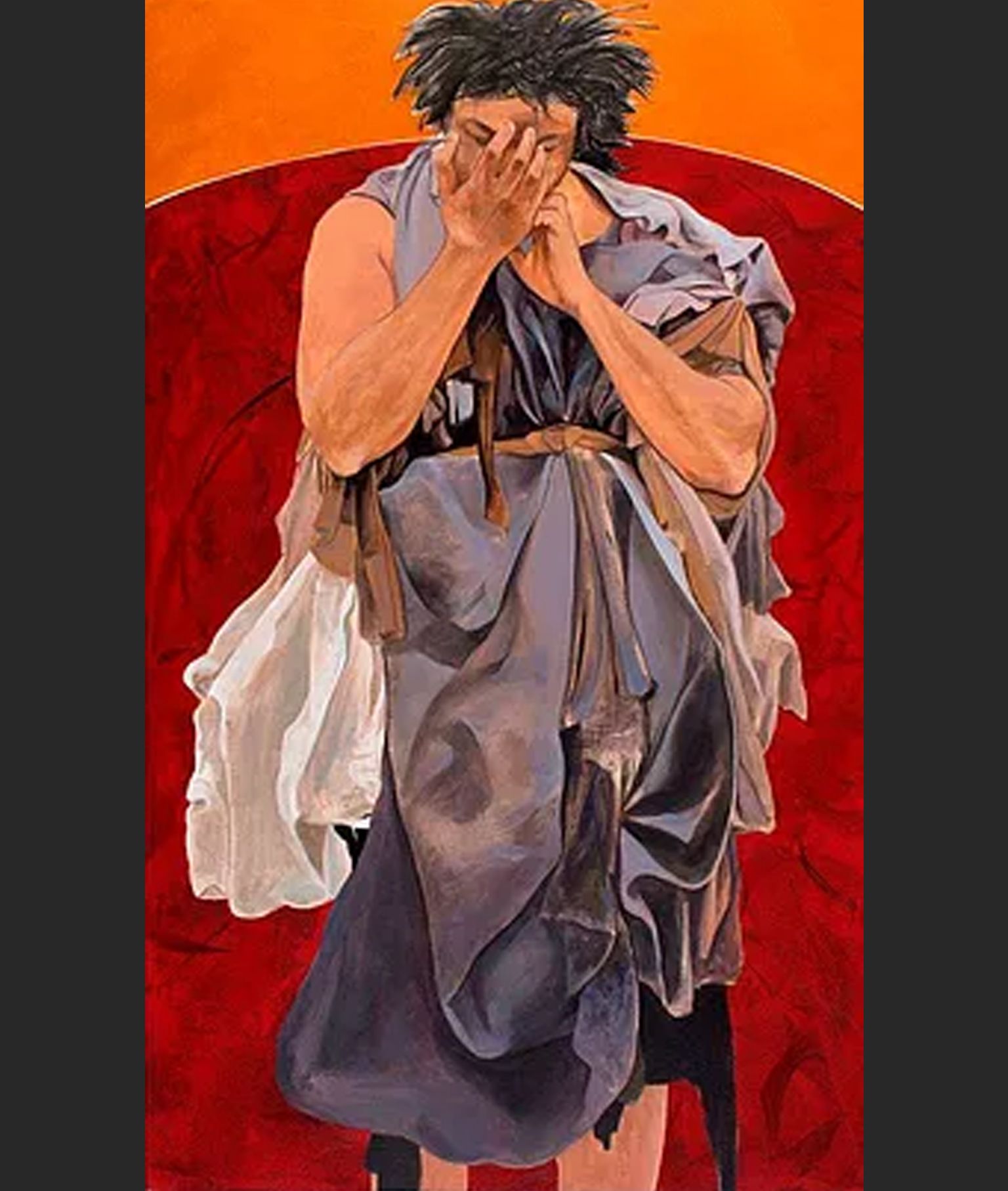 By Marne Kilates
Out of some mire or miasma
Of a tambakan—a smoldering
Gehenna on the urban outskirts
Of Tondo or the hills of Batasan
(Where they heap our refuse
And make our laws)—the Artist
Would have you float in that
Magnificent drapery of your rags,
Sabel, tied by cords like threads
Of your unknown tale, holding up
The folds and gray grime in your
Levitation, as if you're riding
A squeaky carroza in a procession,
Its white sides adorned with appliqued
Metalwork of curlicues and scrolls
My own re-imagination of you
Emerging from the maws of cathedral,
Crypt, or cave, Sancta Ysabel.
A victim of shadows, you avoid
The sun because it is harsh,
You cannot believe what it reveals:
If what you see is more real
Than the flickering illusions
On the wall and in the solace of your
Cave, instead of death death death
Everywhere outside in the city
In the slums: death death death
At the signal of night between
Vespers and matins, and again
Death death death as the sun
Discloses it on the sidewalks
Among discarded wrappings.
You can only turn back or inward
And refuse the light, take refuge
In the more familiar dark as you
You inspect your palm, contemplate
A wart a cut a nail wound.
If you liked what you just read and want more of Our Brew, subscribe to get notified. Just enter your email below.