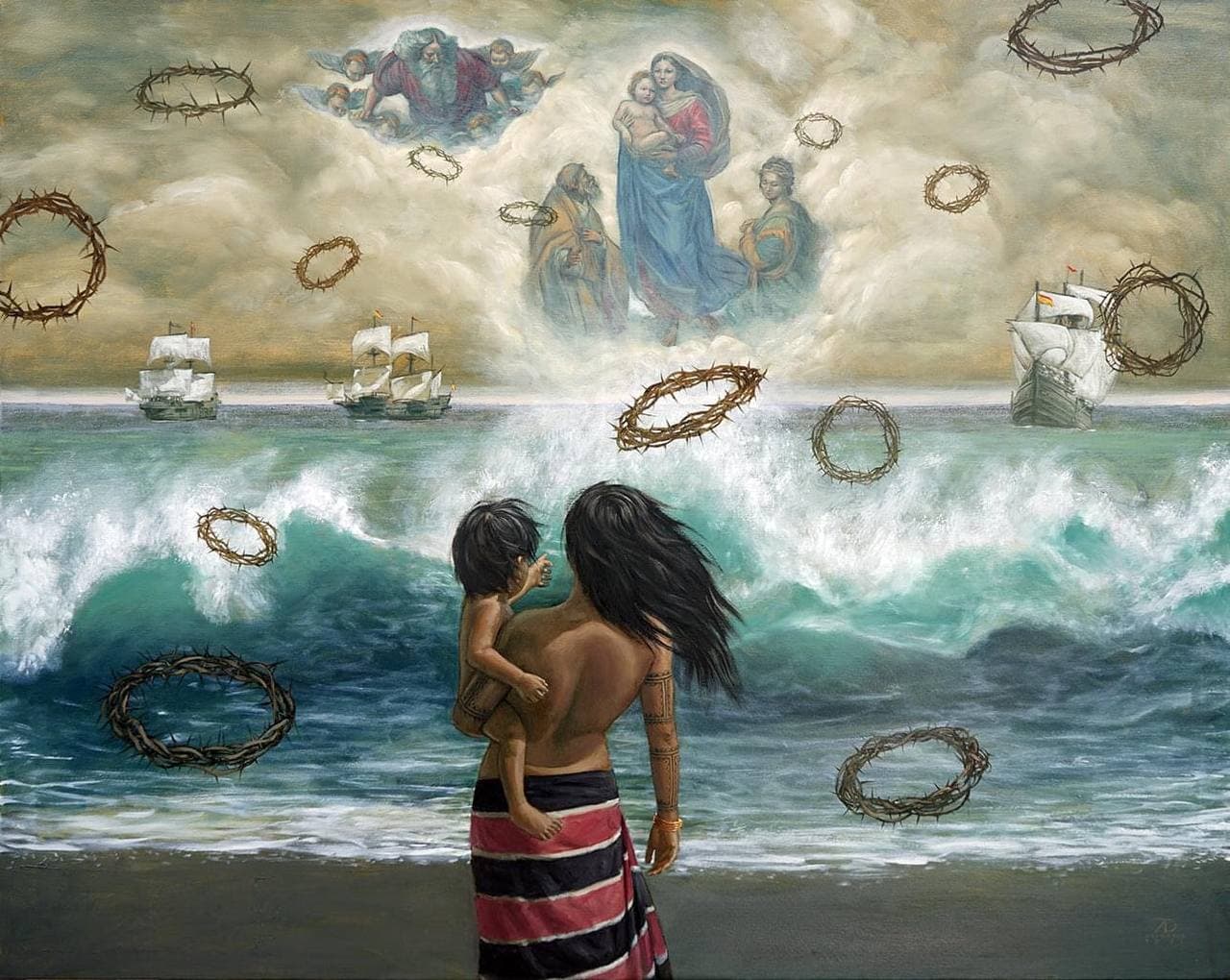 By Marne L. Kilates
Because I must kneel before
The lowering clouds
I am stunned as the heavens open
And I drown before the waves devour me
What quake or earth-shudder
Brought the sea rolling into our shores?
What drifting continents
Threaten to crush us
What huge boats are these
Neither karakoa nor baroto
Bearing gifts or tinder and long knives
And the smoke of thriving cities?
The waves curl and their crests
Break in spindrifts
What storm brews in the boiling
Cauldron beyond our sea?
What strange gods look down on us
What strange prophets foretell
Our suffering sending us these crowns
Of twisted vines and thorns?
The sky knits its brows
The sun curses us:
What mother, carrying her child
Like me, the image
Of munificence and mercy,
Ignores my supplications?
O gods of our fathers
Source of our ancient wisdom
Forgive us our innocence
Forgive us our future
Enlighten us, O Lord of the Stars:
What curse has befallen our race
What heaven has sent us.
20 September 2021
*Heaven's Tsunami
If you liked what you just read and want more of Our Brew, subscribe to get notified. Just enter your email below.