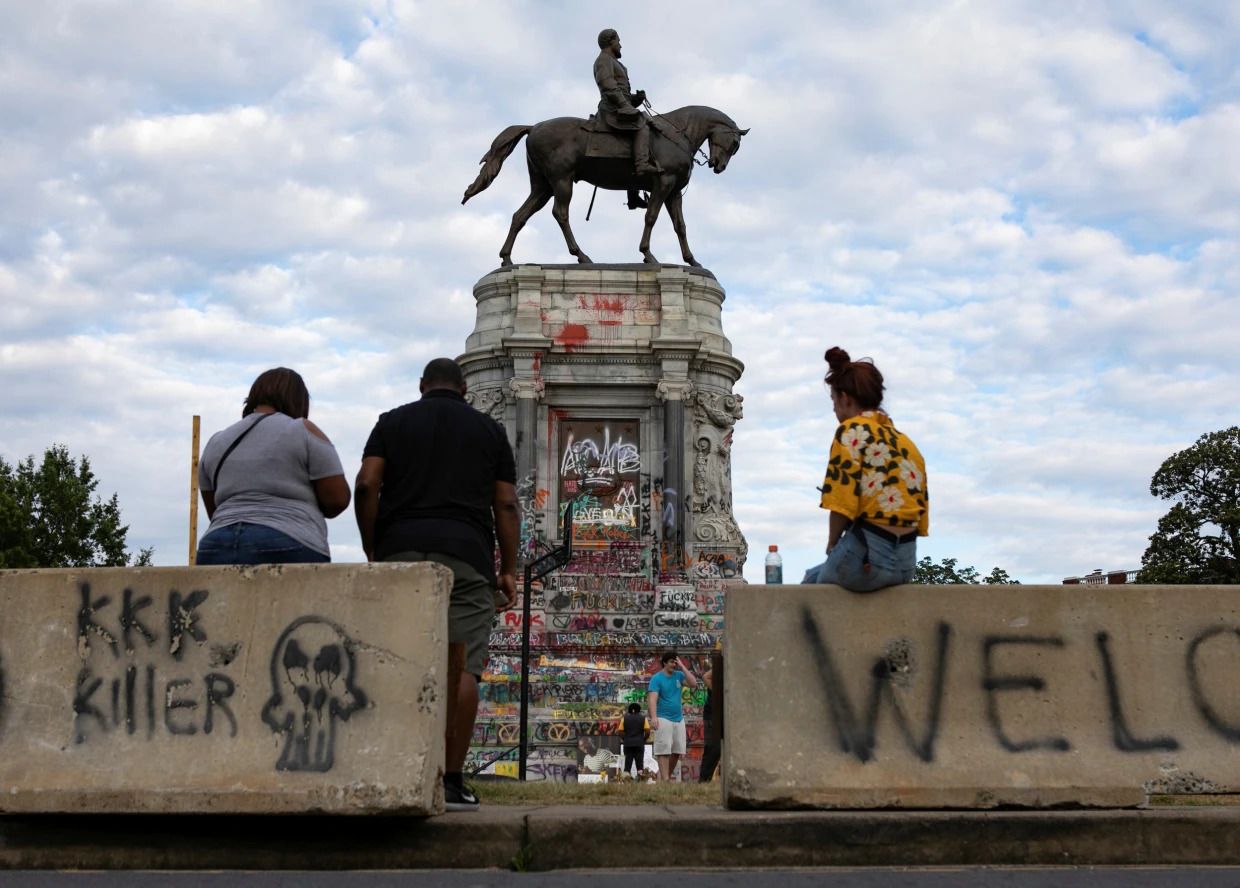 By Jing Montealegre
In 2019, before the black lives matter movement really got going after the brutal murder of George Floyd, I wrote down with hysterical glee how some Americans vented their anger at statues and relics of the past. At that time the objects of affection were the statues and memorials of Robert E. Lee, the civil war general, President Theodore Roosevelt, the 26th U.S. president, Christopher Columbus, once believed to have discovered America, and other luckless gringos.
A spate of news stories and commentaries stoked a brewing hysteria over the controversial statues after activists in Charlotte, North Carolina, marched against Confederate General Robert E. Lee, once a venerated civil war general, demanding that his statue be torn down. Reason for the demand was not that Lee was a lousy general (he lost the Confederacy) but because he once kept slaves.
The controversy grew to such a state that there was a need to form a commission to review the lives of the three – the General, Teddy and Chris – and other characters as well, and the ignoble role they played in the nation's dark past. An article in the New York Times that followed the controversy said that the commission did a fairly good job, but not nearly enough as it left the case of President Roosevelt unresolved.
I thought then that if they carried this to its natural conclusion, they could be tearing down every icon, every emblem, every memorial and statue of persons tainted with slavery. This means two faces of the Founding Fathers on Mount Rushmore - George Washington and Thomas Jefferson - would have to go. (Like Lee, both owned slaves.)
Carrying this even further would put the pyramids of Egypt (built by slaves) in line for obliteration.
Names of streets, buildings, forts, counties and cities were all under scrutiny. Washington DC, the capital, became a double negative (Washington and Columbia), Teddy Bears were no longer as huggable, and Columbus Day... What the heck were Americans going to do with this great annual holiday?
That was then. The murder of African American George Floyd has energized the Black Lives Matter movement, spurring the pulling down of more colonial and racist symbols in the US and England. Statues and memorials of targeted slave-traders and owners - Robert Milligan, Cecil Rhodes, Edward Colston, Henry Dundas, Sir Thomas Picton, Robert Clive, and Sir Francis Drake - have been put on notice for destruction. And to correct a historical wrong, all Confederate generals have now been branded as traitors, with urgent demands to erase their names from buildings, schools, streets, parks, and military bases. Tearing down all the slavery-tainted memorials and historical markers should follow soon enough.
But not all is doom and gloom with today's first-world activists. In a CNN interview of Natasha Cloud, the black WNBA star admonished fellow athletes not to cheapen the black lives movement with their juvenile gestures (I am guessing she means "message" shirts, Lebron's on-court antics, and "take the knee' gestures in vogue among athletes.)
"Don't take the crumbs," she says on CNN. Wearing black lives matter t-shirts, painting basketball courts with BLM signs and pulling down statues of slave owners are not enough, she says. "Do not be distracted by the crumbs that people are throwing at you. T-shirts and things upon the court are crumbs, taking down statues of racist slave owners, that's crumbs. We need actual change. Don't take the crumbs. Try what we can do for real impact."
In the book The Silk Roads the author, Peter Frankopan, narrated how the great capitals of Europe and Asia boomed and prospered before the 10th century because of the slave trade. He identified the many cities and nations that rose in wealth and power and benefited from homegrown explorers, colonizers and merchants (the statues targeted for destruction in England) that trafficked on slaves.
"As had proved the case many times before in the history of Europe, the best money was to be had in the trafficking of people," Frankopan wrote. "The wealth it (Venice) accumulated from slave trading and human suffering was to lay the basis for its transformation into one of the crown jewels of medieval Mediterranean."
Should we then follow suit and tear down historical symbols which do not sit well with our current thinking? It probably made sense to change Highway 54 to Epifanio Delos Santos Avenue (EDSA), Dewey Blvd to Roxas Blvd, Azcarraga to C.M. Recto, Plaza Goiti to Plaza Lacson, Herran to Pedro Gil, and Buendia to Gil Puyat Avenue.  But to replace the NAIA (Ninoy Aquino International Airport) with the outrageous Paliparan Pandaigdig Ng Pilipinas?
To be sure, relics and footprints of our historical past abound: Legaspi City, Salcedo Village, Forbes Park, Camp John Hay, Jones Bridge, McArthur Highway, Taft Avenue, Magellan's Cross, Burnham Park, Kennon Road, Lapu-Lapu City, Quezon City, and Avenida Rizal honor our heroes, friends, and oppressors alike. Even the bust of Marcos on the highlands of Benguet, albeit defaced, remains safe for now.
We'd like to keep our historical past intact - warts and all - to remind us of our greatness. And our folly.
If you liked what you just read and want more of Our Brew, subscribe to get notified. Just enter your email below.