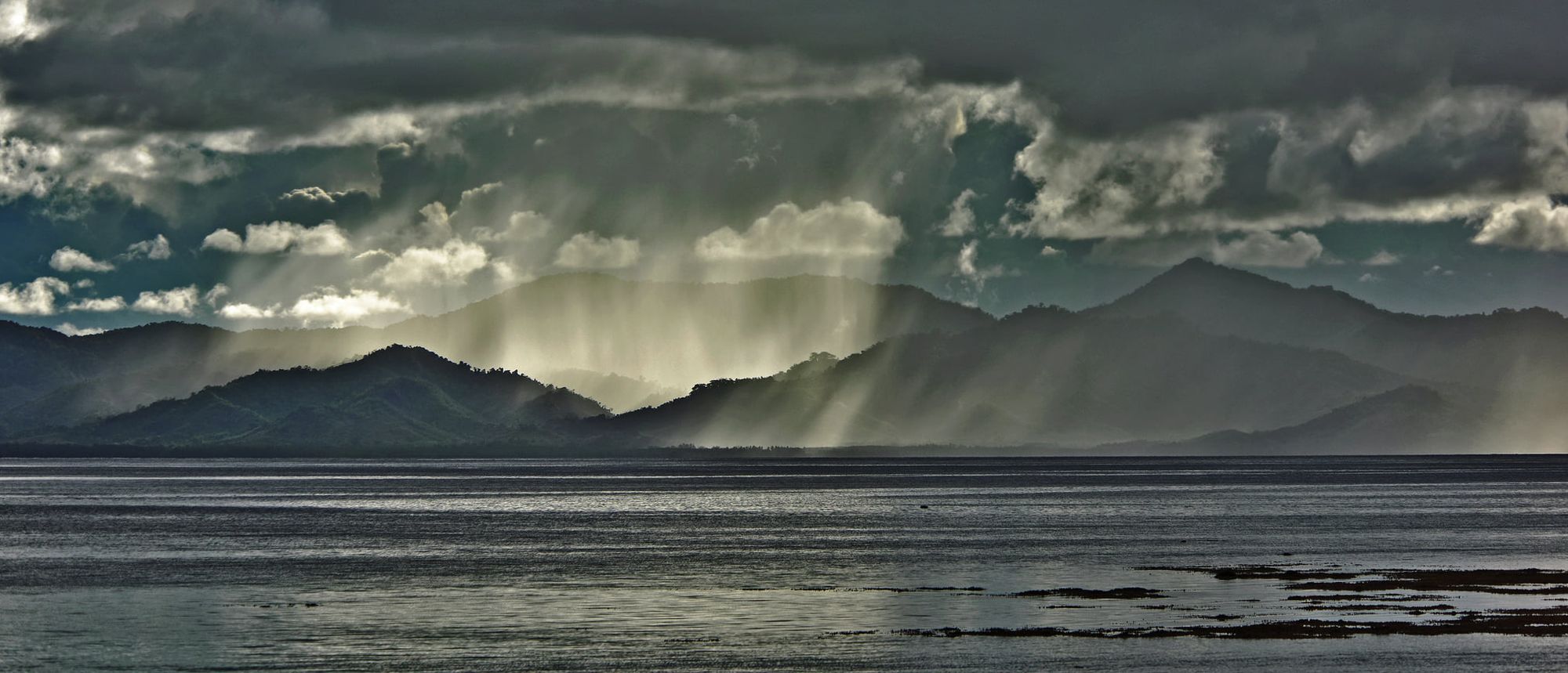 INTRO:
The poet celebrates his birthday with―what else?―a poem. It's not an easy thing to do. The occasion and the exercise leave him tongue-tied, especially if it's his seventh decade. But time forgives, eventually, so in the end the poet acquits himself "like an acrobat on a trapeze." He is, indeed, a survivor of memory. (That's me.)
---
By Marne Kilates
I was born, so my mother says, one week
After Typhoon Trix, the legenday baddest storm
Bikol has ever known, and Bikol knows typhoons.
I have no memory of it, of course, but in my
Lifetime I've been in the eye, so to speak,
Of countless typhoons I can't name them all. Olive
Was one, but our peninsula at the southeastern
Tail of Luzon has for years completed the alphabet
In the naming of storms that wipe their feet
At our doorstep. Oh, I will not speak about
The havoc and ruin they have wrought,
I, we, do not relish the memory. Or maybe some
Light moments, like when my father and his
Drinking buddy had to slaughter many ducks
That did not survive, so we had duck meat galore
For our rice and their pulutan. The neighbor was
Cook to friars in the church up the hill, so we
Were assured of the best stews and other recipes
I cannot name.  Both typhoon and such moments
Are a burden for words, indeed. One needs
A poem, with its own muteness before memory,
To aid recall. Child of typhoons: Curse or
Honorific? But I was never stormy, I like to think.
Well, not true. Life allowed me some happiness,
But this is no autobiography. We part ways
With partners despite the avowals. And my
Marriage did not work (though I have two
Beautiful kids, adults now, who love me,
Even from halfway across the world).
She left, but my poetry remained. Now on my
Seventh decade, with a few poems here and there,
And some books to my name (and a partner
Who stays by my side), I am still hard at work
On each poem that insists to be written. Again,
What a life! Yes, poetry is a demanding Muse―
Two of them actually like a split personality―
Erato the Muse of Desire and Euterpe of Memory,
And Heinlein's harsh mistress (O Lunacy!),
But I can please them like an acrobat on a trapeze,
Catching the ropes just in time, thankfully!
---
About the Poet:
Marne Kilates is an award-winning poet, freelance writer, editor, and translator. He has published six books of poetry and translated works by leading Filipino poets such as National Artists Rio Alma, Bienvenido Lumbera, and Lazaro Francisco. He has won the Philippines' Palanca Memorial Awards, the National Book Awards, and the SEA Write Award given by the Thai royalty.
If you liked what you just read and want more of Our Brew, subscribe to get notified. Just enter your email below.