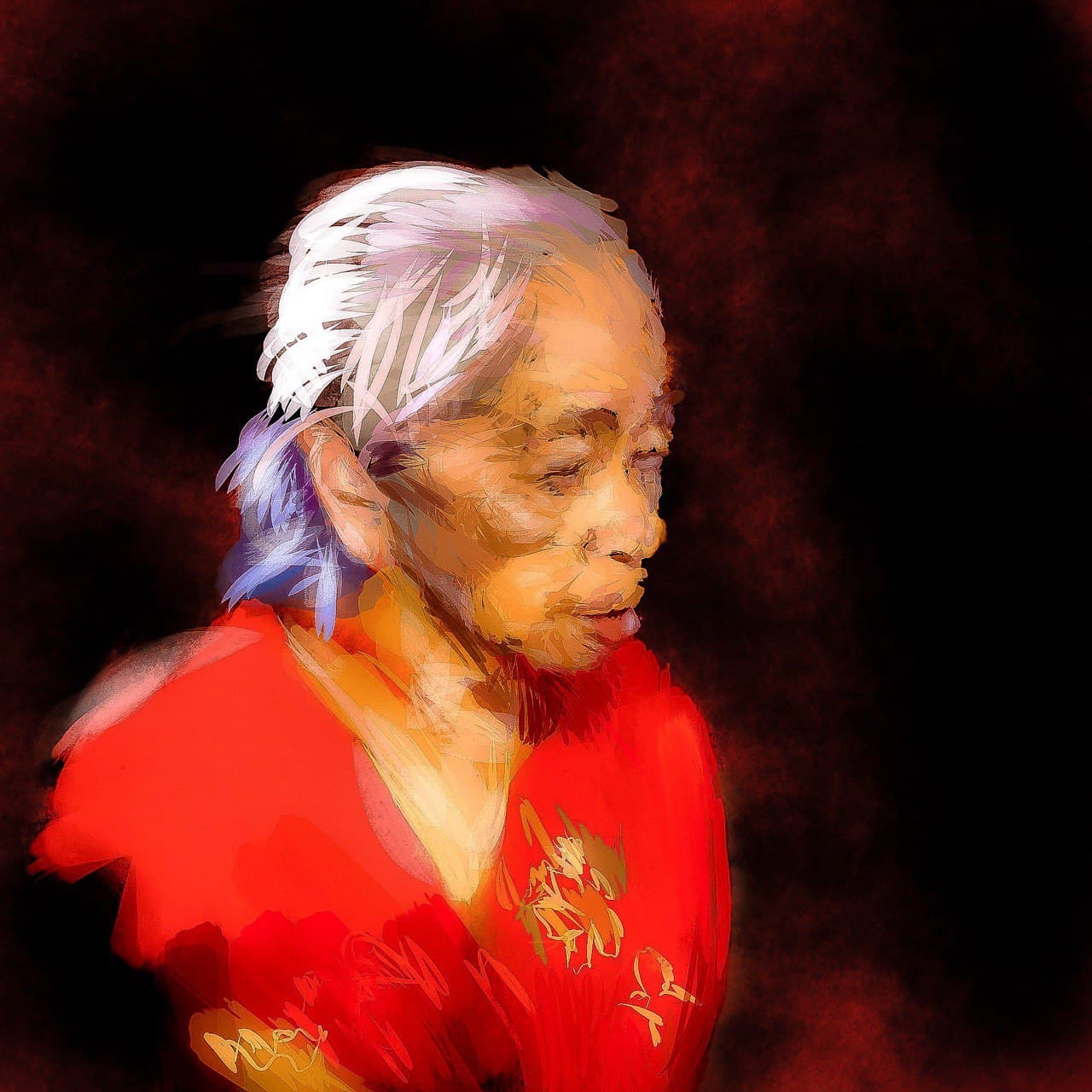 By Marne Kilates
JUST right after the halfway mark of the ghost month (for the Chinese and everyone else), we're continuing to slide into sorrow as the pandemic brings more bad news. The latest is the demise, on 14 August 2021, of one of the more senior members of the Philippine literary community, Ms. Virginia Reyes Moreno, Virgie and Aling Barang to many. She was 98.
She was mentor to countless humanities students, UNESCO Philippines representative and director of the UP Film Center to others. Those multiple roles give us an idea of the facets of this preternatural poet-priestess of Philippine art. I'd like to use that word to describe her as she was above the natural or ordinary.
I'm not sure if she remembers me, as I was the youngest member then of the Philippine Literary Arts Council (PLAC), the literary organization that many times worked cloely with Ms. Moreno. PLAC counts among its members prominent writers Gemino Abad, Krip Yuson, Eric Gamalinda, Felix Foxas, Juaniyo Arcellana, Marjorie Evasco, Susan Severino Lara, and Cristina Pantoja Hidalgo. We were constant guests or Virgie's co-hosts at her equally iconic place, Café Orfeo.
Academician and cultural worker, she was a constant presence at the UP campus and diligent host to the numerous events, poetry readings, and soirees at the Café Orfeo in Malate's former bohemian district (now mainly occupied by Korean restos). She will be sorely missed. The tributes came pouring in. Here are excerpts or full quotes.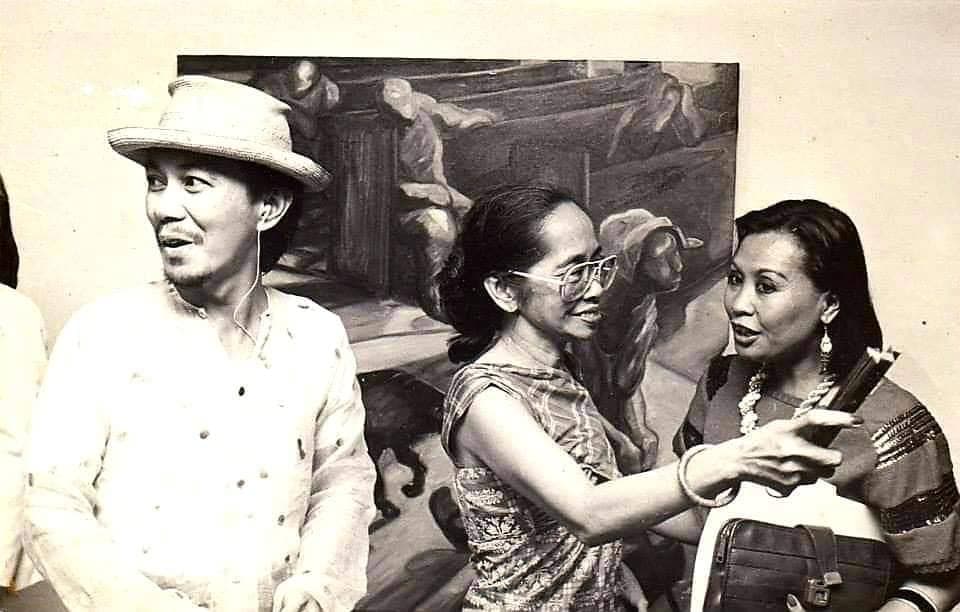 Anton Juan, stage actor and director, poet, artist
The sky falls in grey tones without rain. My mask grieves, tearless, white. The black is within. The tear between my mask and face. Virginia Moreno, Virgie to me, Aling Barang to many, Virginia Moreno of Juan Luna street in Tondo, author of Straw Patriot and The Onyx Wolf (Itim Asu), the gem of a poet who wrote exquisite poetry and multi-layered diachronic cubistic work, has crossed, before God clothed in the dreams of drowned lovers, riding on the boat of our histories, offering God a cup of chocolate Eh, washed with the reds of Juan Luna, with her face all white as Philomela daughter, and swaying in slow-lengthened dance of a revenging wolf.
I danced her Order for Masks all over the world with a fan. As her humanities student I sat in awe of her explaining Picasso's Musicians stylistically, pointing to the parts of the painting without looking at it, irreverent and shoeless. As a young director of Onyx Wolf for the 1st Third World Drama Festival shared her meriendas along with Lolita Rodriguez and Vic Silayan, Jaime and Anne de Guzman amongst the burnt wood for sets of ITIM-ASU in the old Liliw theatre lit by fire, so site-specific that when Itim Asu howled, the bats of the theater crossed the theater space on cue…
After seeing the play, Jack Lang who later would be Minister of Culture had seen the play invited me to Paris to study and so through Virgie's play I saw other worlds of theatre as though one surface continued, as they still do, at this moment, move into one another as memories...so many: Los Indios Bravos and The Maids, the raid of Los Indios Bravos by the military on the night I was meeting with members of the chameleon Workers' Theatre and I ate up the paper with the list of members and supporters; Pantomima de Mascaras Itim Asu, the original concept of Juan Luna: Spoliarium to be done in the arena of the Faculty Center; UP Council for the Arts which she started, UP Film Center which she started, the Perfumed Garden...
With all my love I write this momentary farewell, and just as now the sky has decided to fall and erase the grey, betraying the white... I dance again in homage.
Order for Masks
By Virginia Moreno
To this harlequinade
I wear black tight and fool's cap
Billiken, make me three bright masks
For the three tasks in my life.
Three faces to wear
One after the other
For the three men in my life…
When my Brother comes
make me one opposite
If he is a devil, a saint
With a staff to his fork
And for his horns, a crown.
I hope for my contrast
To make nil
Our old resemblance to each other
and my twin will walk me out
Without a frown
Pretending I am another.
. . .
If my lover comes,
Yes, when Seducer comes
Make for me the face
That will in color race
The carnival stars
And change in shape
Under his grasping hands.
Make it bloody…
Make me three masks
Jeremy Barnes, Chair, National Museum
Virginia Reyes Moreno, everyone's Tita Virgie, my friend and would-be lover, a great supporter of our work at the National Museum, the only legit poetess I have ever known, died today at the grand age of 98.
Oh but what a lady she was; what a riotous free-wheeling spirit she had. And profundity too when she wanted to get serious. She was a woman who called to those around her, and especially the younger males (but not only!), to make love to her, in the old romantic sense of the phrase, and I romanced her as best I could, figuratively kneeling at her feet on many occasions. Now I wish I had done it more…
She was, I suppose, the closest I will ever get to a George Sand, a Virginia Woolf, but she was authentically her own, ours, mine.
I truly hope that, with her passing, someone will write Tita Virgie a proper obituary. Perhaps even a biography, which will be well worth it – and hopefully by a Filipino, lest it be a Frenchman who probably would understand her best…
Rest in peace Madame, and thank you for all the fun we had. And for the encouragement especially. God speed Tita.
PEP Philippines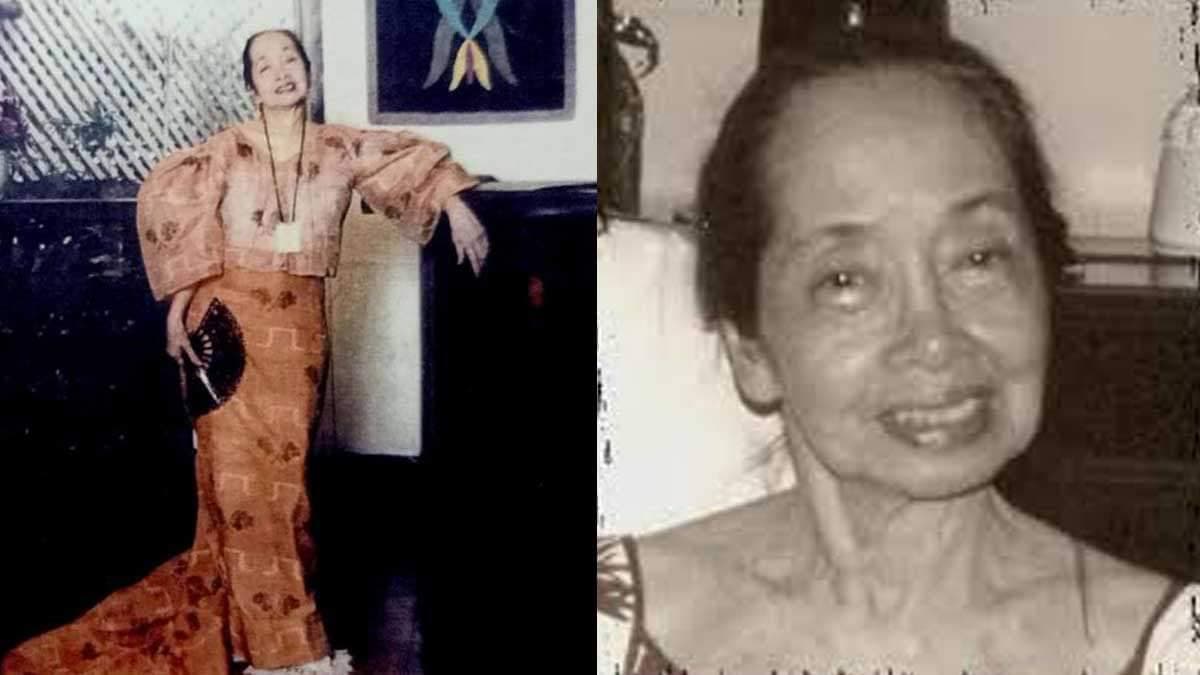 Pumanaw na ang kilalang Filipino poet at writer na si Virgina "Virgie" Moreno. Binawian siya ng buhay ngayong Sabado ng umaga, August 14. Siya ay 98 taong gulang. Hindi pa naglalabas ng detalye ang pamilya ni Virginia kung ano ang sanhi ng kanyang pagkamatay.  Nalaman ng publiko ang pagpanaw niya dahil sa mensahe ng pakikiramay ng kanyang mga kaibigan at kaanak sa social media.
Si Virginia ay kapatid ng yumao na rin at tanyag na fashion designer na si Pitoy Moreno. Ipinangak sa Tondo, Manila noong April 23, 1923, si Virginia tinaguriang "High Priestess and The Empress Dowager of Philippine poetry" ng kapwa niya poets at writers, at maging mga kaibigan, ayon sa ulat ng Manila Bulletin.
Ang mga akda niya ay saklaw ng tula, teatro, at pelikula. Ang kanyang librong Batik Maker and Other Poems ay nagwagi ng first prize sa Carlos Palanca Memorial Award for Poetry noong 1972. Noong 1969 ay iprinodyus niya ang play The Onyx Wolf, na kilala rin bilang La Loba Negra atItim Asu. Ito ang nagpanalo sa kanya ng National Historical Playwriting Contest.
Ateneo  ALIWW Paz Marquez Benitez Memorial Lecture; Bio-Note
Tough and tender poets have installed Virginia R. Moreno as Philippine poetry's high priestess. Batik Maker and Other Poems is her sole and much-coveted book of poems. Of the 13 handcrafted copies made for its 1975 CCP-launching, 5 vanished altogether, spirited away by those possessed by its lush dreamwork and haunting strains.
Bookmaker [book designer] Hilario S. Francia meticulously crafted and stitched each copy of the book. Moreno herself chose the batik-cloth cover, in the famous broken-sword motif of Javanese royalty, and flew it in from Jakarta. Her brother, Jose Moreno, supplied the Kyoto ricepaper for its pages, bought from one of his Osaka sojourns. Lucrecia Kasilag deployed her gamelan orchestra for the occasion. Vic Silayan and Lolita Rodriguez, along with Moreno's diplomat friends, recited the poems in three languages—in the lyrical English master text, in the elegant French translation, and in Larry Francia's masterful Filipino.
In 2004, Virginia Moreno allowed the Ateneo library to craft the copy on display, a meticulous reproduction of the original—on the occasion of ALIWW's anniversary tribute for Moreno's lifetime work in poetry, theater, and the art of cinema. (ALIWW is Ateneo Library of Women's Writings)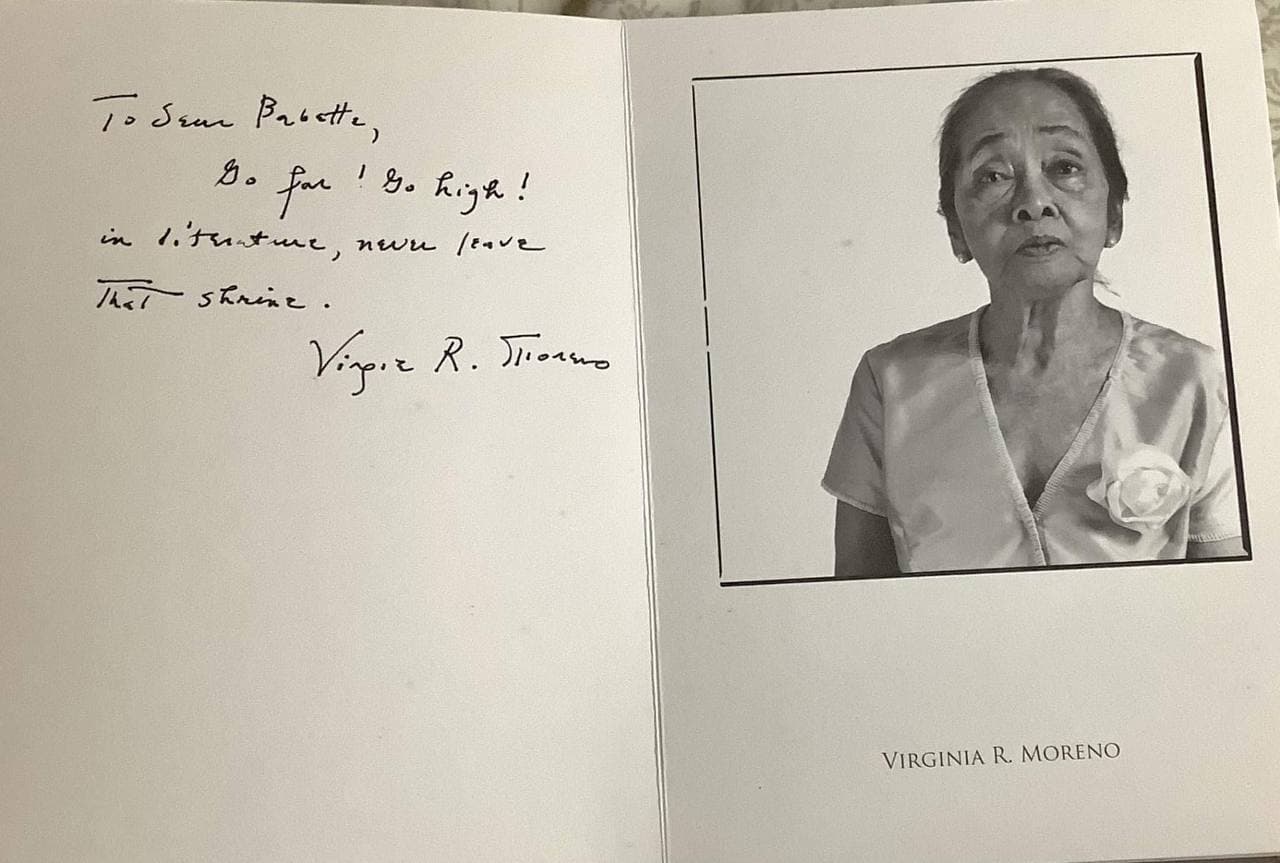 Wikipedia
Virginia R. Moreno (24 April 1925 – 14 August 2021) was a Filipino writer.
She was born in the Tondo neighborhood of Manila and studied at the University of the Philippines, where she was editor of the campus newspaper, and at the Kansas Institute of International Education.
Her first collection of poems Batik Maker and Other Poems was published in 1972; it received the Palanca Memorial Award for Literature. Her play Straw Patriot (1956) was translated into Filipino by Wilfredo Pascua Sanchez in 1967 as Bayaning huwad. In 1969, she won the National Historical Playwriting Contest for her play The Onyx Wolf, also known as La Loba Negra and Itim Asu. Also in 1969, she studied at the British Film Institute in London under a British Council grant.
In 1973, she was co-director of the documentary The Imaginative Community: 7 Poets in Iowa. Moreno also took part in the International Writing Program at the University of Iowa. In 1976, she became director of the University of the Philippines Film Center.
In 1984, Moreno received a S.E.A. Write Award. In 1991, she was named Chevalier in the Ordre des Palmes Académiques by France. She has also served as chair of the UNESCO Culture Committee of the Philippines.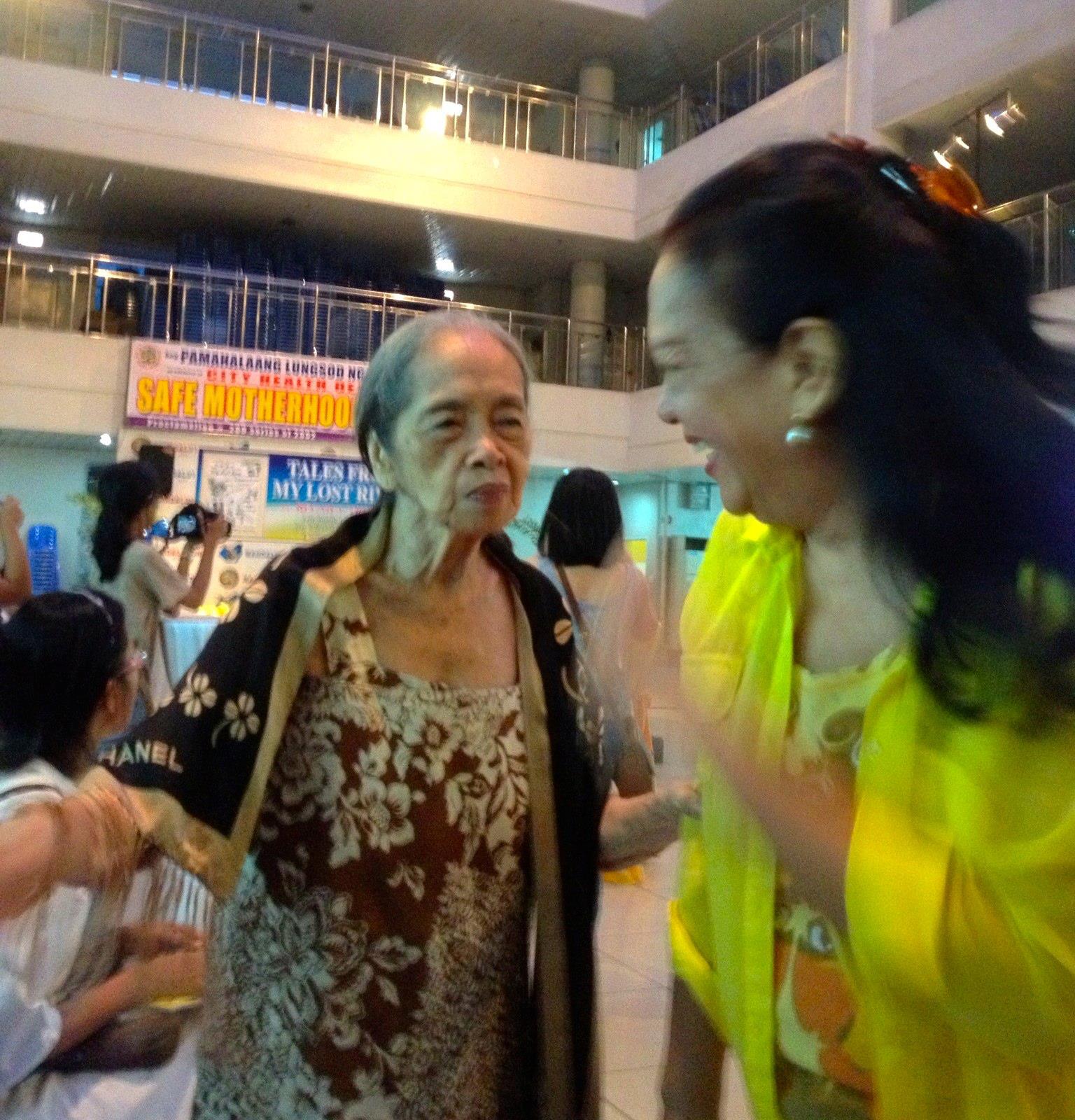 Celina A. Cristobal, writer and editor
I met you when I was born, because you were always there at our family events. You were my eldest sister's godmother but I saw you more often--at writers' gatherings and almost every year on my birthday because I would invite the friends of my parents. I loved having older people around, especially those my parents loved; inviting them was one of my gestures of love to mum and dad.
Our last photo together was at dear Sylvia's wake, January 2020. Despite the sadness in the room, you announced, in singular fashion as is your wont, of La Loba Negra's remake, so to speak, to be performed on April, the month of your birth. Covid-19 paid us a visit and the CCP stumbled, tumbled, and crashed into controversies.
Thank you for being my father's friend, for being my teacher in Humanities, and for hosting, if indirectly, my life for decades. I believe my father would have quipped "The Ravens has lost its sole crow, our muse."
I've been missing you for years. I will miss you even more.
Ruben David Defeo, art critic
I am beyond words. My beloved mentor who became my friend of long standing, playwright and high literary priestess, Virginia R. Moreno, Aling Barang or Virgie for most of her friends and Nena to her family, passed on this morning at the age of 98.
She was on my mind last night until I fell asleep. I am truly sad.
Elmer Ordoñez, professor, author, novelist
Among us Ravens, she was the only crow.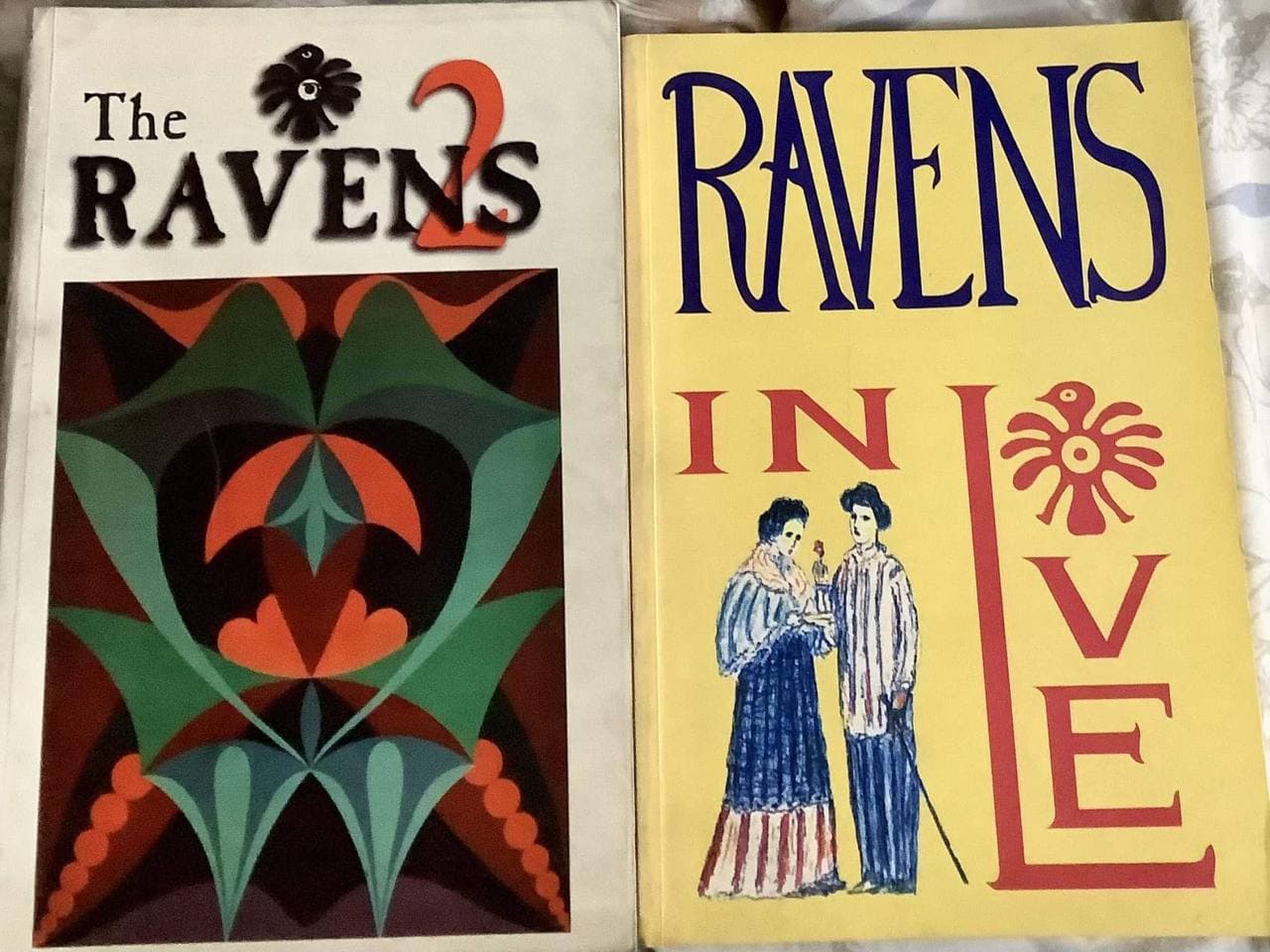 [Ravens is the literary organization that included Adrian Cristobal, Andres Cristobal-Cruz, Larry Francia, and Raul Ingles, among others. Virgie was the sole female member.]
Elizabeth Lolarga, author, editor
"I refused for so long to be published in the daily papers or Sunday magazines where my poem of only 4 lines and 12 words, let us say, would be placed between Tampax and hemorrhoid ads. And after so placing the poem, they expect the poet to wait two or three months to be paid for it, or not at all. I can give away more easily my last bowl of rice, my head of hair. It's only rice, it's only hair. But pieces of my life are not for waste."—Virginia R. Moreno quoted by editors Edna Z. Manlapaz and Marjorie Evasco in Six Women Poets (Manila: Aria Edition Inc., 1996)
.  .  .
Until the end, I would associate her with the good life, and then some. When death came, I imagined it to be like the gentle lover of her poetry. Following is her poem found in Ravens in Love, edited by Hilario Sevilla Francia (Anvil Publishing Inc., 2002).
Love the Third
In your cool hut of earth
Lure me now, Death,
And I shall come
In the thickening heat
Under the rot-sweet tree
My lust I'll hang to fan
Till the last passerby pass
Then we can come
On a hundred legs climb
Your hollow stairs and down
Your herb root beds down
I have come
Though you feel my violet past
Trickle in clotted whispers
From what was once my eyes:
(While concubine to Life
And to art still concubine
Was passionate only when flogged
Was fertile mostly when denied)
Now be my lover
The third and my only
Matrix keeper and my last
Death in a cool hut of earth.
To top it all, here's Dahling Nick Joaquin's tribute to Virgie as well as to himself:
You're the top
You're Mayón Volcano
You're the top
You're Miss Virgie Moreno
You're the sob and sigh
Of Kabayao's violin
You're Lechon de leche,
You're Escabeche
You're Nick Joaquín!
If you liked what you just read and want more of Our Brew, subscribe to get notified. Just enter your email below.