Photo from: Oprah Winfrey Facebook Account
---
'While we may not have our own royal family, the closest we have are the sons and daughters of our presidents such as Kris, who has had more than her fair share of the limelight and the controversies devoted to people of her genealogy'
---
By Carlos Hidalgo
Am a Pinoy born and bred, but I can't help but be amused by all the hoopla surrounding Meghan Markle's tell-all revelations in the Oprah Winfrey interview, which for me shows that Brits are just as mushy as everyone else, regardless of their stiff upper lip image.
Looking at it from the outside, with not an iota of patriotic concern about the matter, I tend to think that all the protagonists in this royal drama are to blame one way or another. To use our lingo, "wala kang tulak-kabigin sa mga 'to."
So who's that member of the Royal family who raised concerns about Archie's skin color? Oprah says it's neither the Queen nor Prince Philip. So three minus two equals … the heir to the throne Prince Charles? This is supported by Prince Harry's lament that his dad has let him down, although he's talking about his dad having stopped at one point to take his calls.
The Villain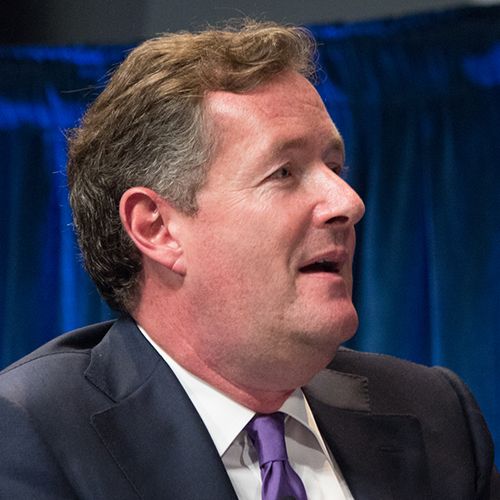 The villain of the moment is Piers Morgan, who said he didn't believe a word Meghan had said, calling her "Princess Pinocchio," a comment that drew a lot of virulent reactions, including one from a co-host who said that he was saying those nasty things about Meghan because he'd had a personal relationship with the princess and she had cut him off, whatever that "personal relationship" means.  Anyway, he's paid for it with his job at ITV.
While Morgan may be "diabolical," I tend to agree with him that the timing of Meghan's revelations seems inconsiderate, considering that Prince Philip is on sickbed.
And what about Harry? For him it's obviously a choice between love and duty. But if he chose love, then I think he should have cut off cleanly with the latter, meaning he should have abdicated his royal title and everything that went with it, instead of just giving up his and Meghan's official duties.
Many, in commenting about this drama, are quick to cry racism, but royalty, as far as I understand it, is based on bloodlines. If that is the case, then I can understand why some members of the Royal family would be adamant about not having members of another race to join them. If the Brits think that the royalty has outlived its symbolic and unifying usefulness, that it is nothing but a waste of taxpayers' money, then why not just abolish it?
Prince Harry's predispositions – or his rebellious streak, if it could be called that – may probably be traced to his mom's stormy relationship with his dad and her tragic passing. And this raises the matter of what those traumatic episodes of his youth could have done to him psychologically. Am not pretending to be a psychiatrist, but all this only shows that the royalty is composed of humans who act according to their unfathomable urges and longings, and while people would want them to act in accordance with their designated roles, well, they have their own lives to live.
Even here, in good ole Phil of Pines, while we may not have our own royal family, the closest we have are the sons and daughters of our presidents such as Kris, who has had more than her fair share of the limelight and the controversies devoted to people of her genealogy.
In a way they serve their purpose. As we the toiling masses struggle through misery and drudgery, they are there for us to look up to, praise, adore, ridicule or despise.
The author is a Filipino journalist based in Hong Kong
If you liked what you just read and want more of Our Brew, subscribe to get notified. Just enter your email below.