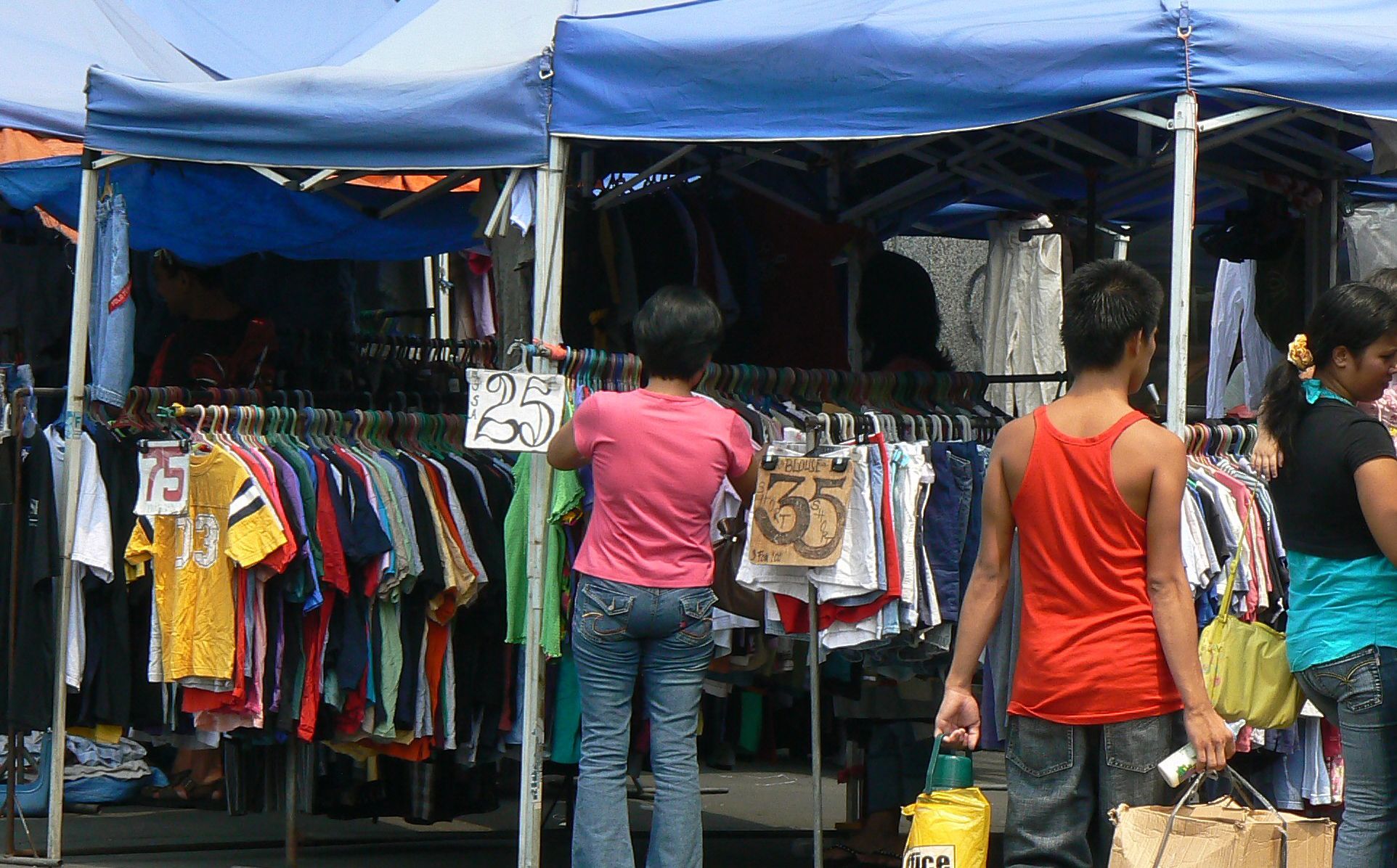 By Jing Montealegre
I'd like to know how we'll manage without hand-me-downs - not heirlooms from the old folks but used things from foreign sources. Take the example of books. While the National Book Store or Powerbooks may be an option, nothing beats digging into the dirt-cheap books of Booksale, which you can find in every mall.
Unlike classier competitors, Booksale sells books and magazines bundled with little bugs that crawl onto your fingers and arms late at night when reading is such a delight. Booksale must have thought that the little creatures--thrown in on top of the bargain prices--are terrific incentives to get customers coming back. I'm just kidding, of course.
Booksale books come so cheap I have three copies of James Herriot's All Things Bright and Beautiful, four of All Creatures Great and Small, two of All Things Wise and Wonderful, and three again of The Lord God Made Them All, the last of the four Herriot thrillers. I also have several copies of Jimmy Buffett's A Pirate Looks at Fifty, which I promise to read every time I turn Fifty.
You'll miss out on real bargains if you just shop in classier stores. My 42-inch flat-screen cutting-edge TV comes straight from Japan, re-channeled to speak English (and Tagalog when viewing a Korean soup); my personal entertainment center features similar multi-national brands. To operate them, I now speak Japanese, Korean, Arabic and Chinese.
If you like to fully integrate your lifestyle, you'll have to own either a stainless jeep with a reconditioned engine and transmission from Japan, or a converted left-hand-drive Japanese or Korean van. Not much could be said about the jeeps, except that these hunkered-down owner models must have been designed to smack people in the lower leg instead of the hip.
You must really own one of those converted right-hand-drive Japanese or Korean vans. They'd got the steering wheels, shift controls and pedals in the right places now, and the guys who do the conversion are absolute geniuses. You'll appreciate, of course, that some amenities like the left-sided passenger door that open to onrushing vehicles are kept in their original places.
The Ukay-ukay is the premier hand-me-down - UK for short. The name itself is nothing to crow about - in fact it's degrading and undeserving of the high regard that the Salvation Army puts on it. A diehard UK fan buys status, the name and quality of a signature brand--for the price of a fake Levi's.
Intent on smearing the reputation of the Ukay-ukay, some unhappy souls have spread the creepy rumor that Ukay-ukay items are remnants or throwaways from people who have died. That's why the giveaway prices, they say. A dead giveaway, if you ask the punsters. Some people just don't like the UKs.
But before you go all out stocking up your closets and garages with hand-me-downs, here are a few pointers:
Wash the merchandise with soap and water before use, the clothes, vans, appliances and books;
Learn to read Japanese, Korean, Chinese, and Arabic;
Buy three or more of the same item: three for books, three for appliance and automotive, and a half-dozen for clothes and shoes. (It's your way of getting replacement parts quickly, or replacing loose pages, buttons, dials and parts that fall off);
Drive on the left side of the road for safety (this would put your van's passenger door on the pedestrian side);
Last but not least, don't pick the first merchandise you see; be absolutely sure you're not getting a fake.
If you liked what you just read and want more of Our Brew, subscribe to get notified. Just enter your email below.