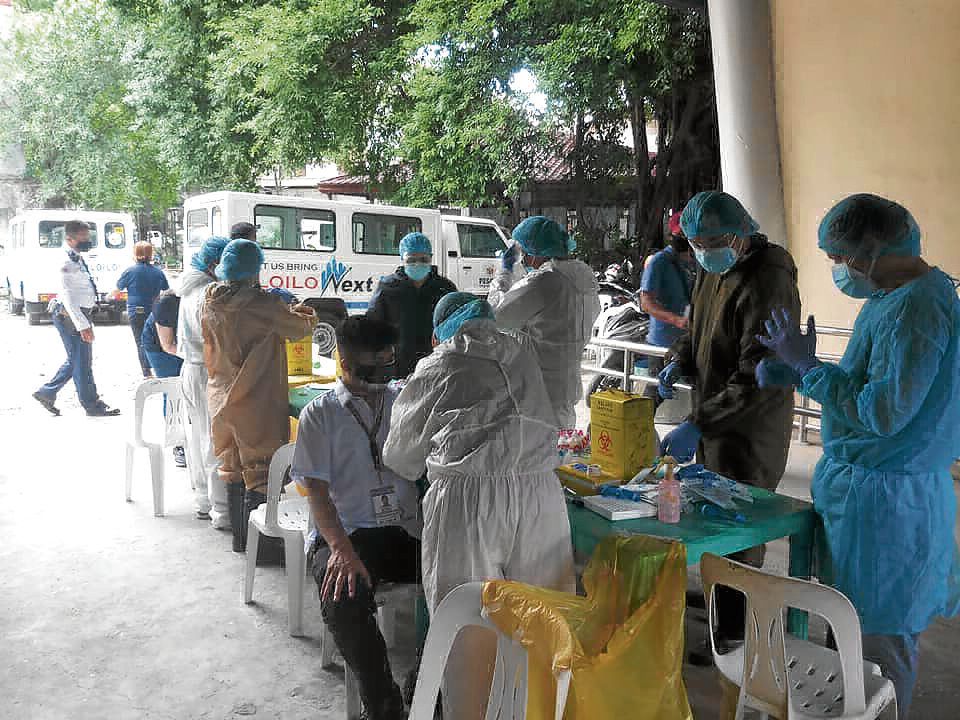 ---
Health experts are not celebrating the steady decline in COVID-19 cases in Metro Manila and two other regions in Luzon
Latest data from the Department of Health (DOH) show a steady decline in the number of COVID-19 cases in Metro Manila, Central Luzon, and the Calabarzon area. "Cases in Luzon have plateaued and gone down slightly," the chief epidemiologist of the Department of Health (DOH) told a recent online media briefing.
But health experts are not ready to celebrate yet.
Infections have been steadily rising outside these regions, particularly in Visayas and Mindanao. And there is growing concern if hospitals in these areas can withstand a surge similar to the recent one that again crippled businesses in Metro Manila and four adjacent provinces.
Local officials in Iloilo and Cagayan de Oro have asked the national government for help, citing the strain placed on their hospitals by the increasing number of infected patients.
On Sunday, the Inter-Agency Task Force (IATF) placed Iloilo City under a Modified Enhanced Community Quarantine (MECQ) until the end of May after city Mayor Jerry Treñas asked the IATF to tighten the city's lockdown status. He said their hospitals, which also service residents outside Iloilo, are finding it difficult to deal with the rash of new cases.
"It's getting tighter but at the same time, hindi lang taga-Iloilo ang pumupunta diyan sa ospital because most of the tertiary hospitals are found in Iloilo City and people from different provinces come here. Medyo delikado na," he said in an interview with ABS-CBN.
In a later interview, on May 24, the mayor reported that the city's hospitals are already full, and some hospitals cannot expand their facilities because their staff have been infected.
The city is accommodating new cases in quarantine facilities, and some residents have decided to quarantine themselves in hotels, he added.
Rising Trend
The alarm over Visayas and Mindanao was sounded last week by the head of the DOH epidemiology bureau.
Dr. Alethea De Guzman cited the Zamboanga Peninsula where infection cases rose to 1,500 at the start of this month. The figure is quadruple the number of cases reported the in April.
Cases were also noticeably rising in Western Visayas, Mimaropa, Caraga, Northern Mindanao, Soccsksargen, Bicol Region, Davao Region, Eastern Visayas and the Autonomous Region in Muslim Mindanao, according to the DOH.
De Guzman said the rise could be caused by looser adherence to health standards set by government, such as wearing masks, sanitizing, observing social distancing, and avoiding crowded places.
In Cagayan de Oro, local officials have asked the IATF to increase the city's vaccine allocation as it moves to ramp up its vaccination target.
The officials look to vaccination as their way to curb the infections which has risen 75 per cent, according to Rep. Rufus Rodriguez.
"The IATF needs to give Cagayan de Oro additional vaccines on top of its normal allocation," he told Rappler.
Not A Priority
But an independent research group wants government to allocate the bulk of vaccines to Metro Manila and six other areas which they categorized as high risk.
The OCTA Research group said on Monday that government must vaccinate 50 per cent of the population in Metro Manila and the high-risk cities of Baguio, Cainta, Cebu, Santiago and Tuguegarao. Except for Cebu, all the other areas are in Luzon.
"In many countries that have vaccinated 50 per cent of the population, there has been an immediate impact on herd containment of COVID-19. This is the immediate target in high-risk areas," the group said.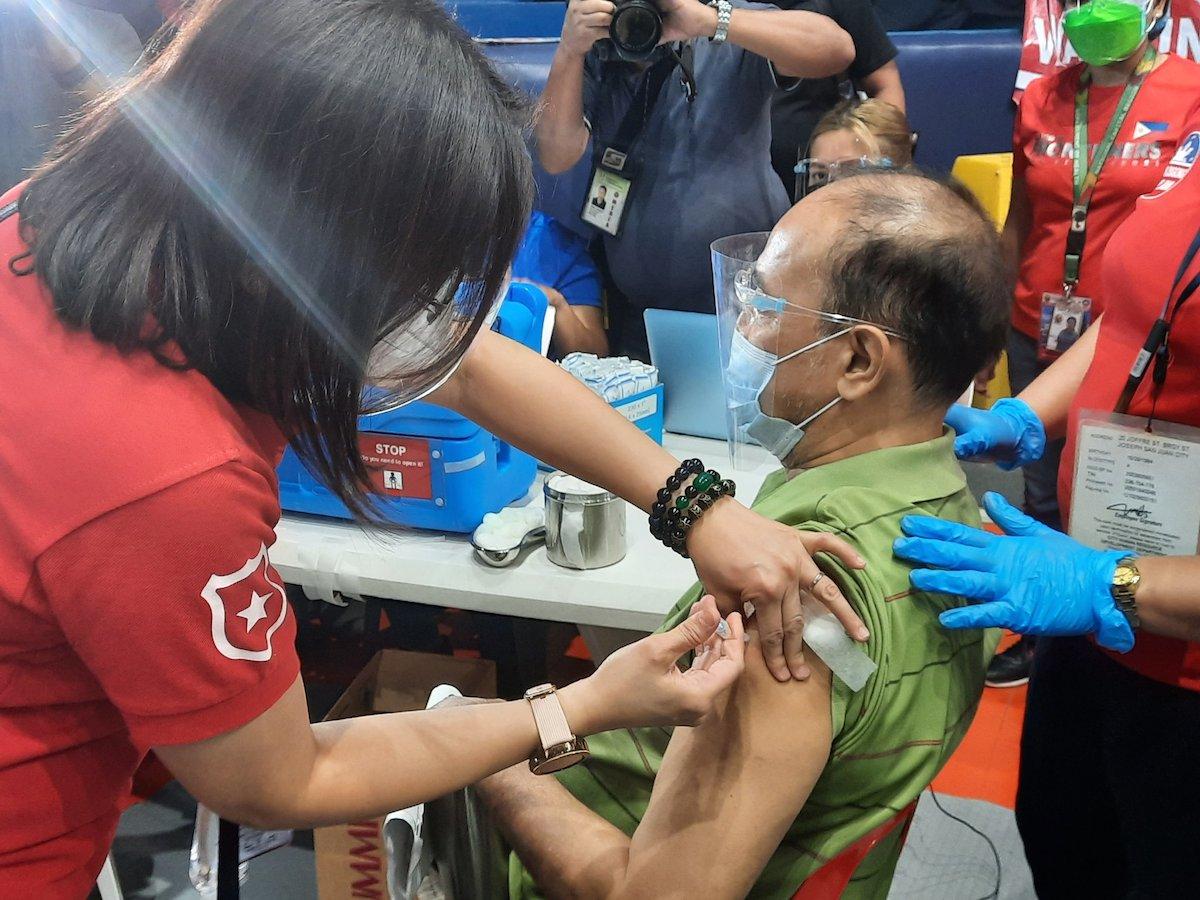 "A rollout of 30 to 35 million vaccines before the end of 2021, allocated by risk level, will help the country recover before the end of 2021," it added.
The group is not encouraging allocating vaccines based on population.
"A national rollout program based solely on population, regardless of risk levels of each province or LGU, will delay pandemic and economic recovery in the country due to global supply chain issues. The country cannot afford to wait another year to reach herd immunity," OCTA said.
The DOH has rejected the proposal.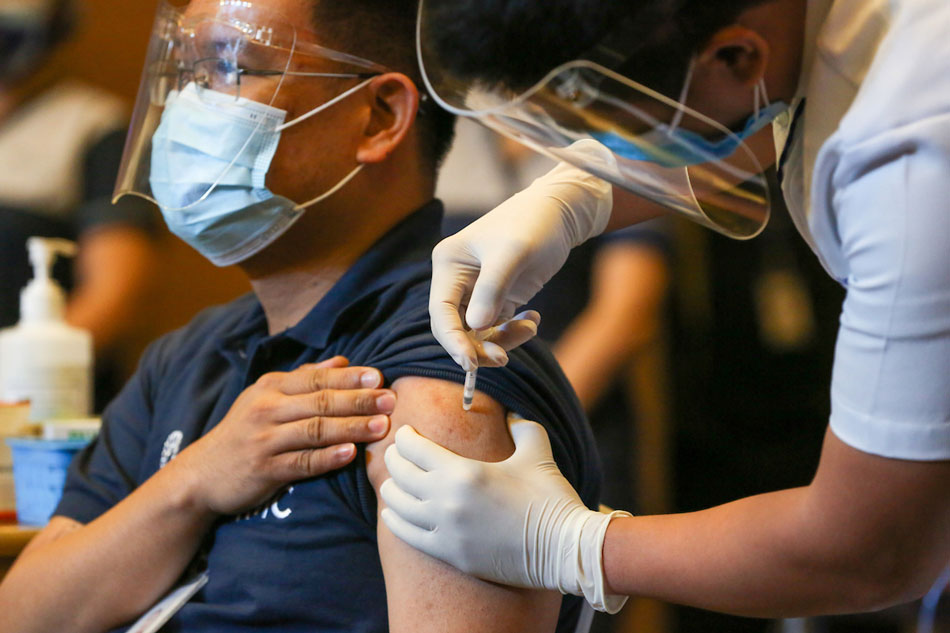 Disparities
In 2018, a health assessment report released by the World Health Organization (WHO) noted that while national government has been taking steps to improve its health system, "regional and socioeconomic disparities in the availability and accessibility of resources are prominent."
"There is maldistribution of infrastructure and human resources across and within regions, which are concentrated in Metro Manila and other major cities," the report said.
The report also noted a dearth in doctors, nurses, and other health workers.
"Philippines is a major exporter of health-care professionals but finds it challenging to ensure adequate availability within the country."
The Philippines Health System Review was prepared by a team led by former Health Secretary Manuel Dayrit.
In terms of physical infrastructure, the WHO report said the Philippines has 1,224 hospitals, 2,587 city/rural health centers and 20,216 village health stations as of 2016.
"Sixty-four per cent of hospitals are Level 1 non- departmental hospitals with an average capacity of 41 beds, and 10% are Level 3 medical centres and teaching hospitals, with an average capacity of 318 beds. The private sector's share of total hospital beds increased from 46% in 2003 to 53% in 2016."
The geographical distribution of these resources varies within the country, it said.
"Almost two thirds of hospital beds are in the island of Luzon, which includes the National Capital Region (NCR). There are 23 hospital beds for 10,000 people in the NCR while the rest of Luzon, Visayas and Mindanao have only 8.2, 7.8 and 8.3 beds, respectively."
The lack of beds and facilities even in Metro Manila came into focus early last year, when the first wave of COVID-19 infections raged through the country's capital.
After a brief lull, during which government relaxed its restrictions and allowed businesses - including tourist sites and resorts - to operate, infections once again surged prompting a second hard lockdown.
At its peak, hospitals were turning away patients, including non-COVID cases, and were treating infected patients in hallways and open parking lots. The number of cases breached one million.
The critical situation in Metro Manila's hospitals was aggravated by the lack of nurses, and cases of infections among doctors and other staff.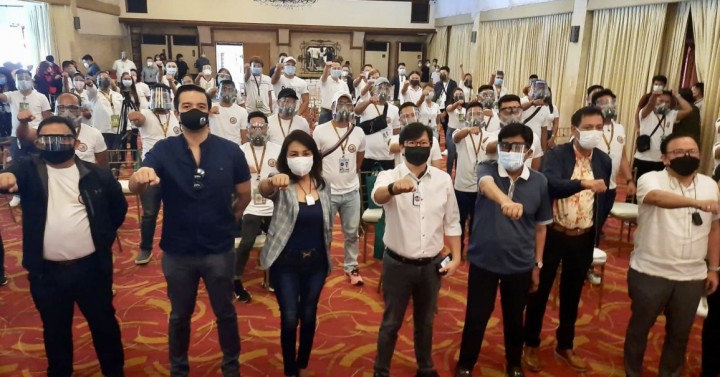 In April, nurses and other medical workers were flown in from the Visayas to augment the already battered medical staff in Metro Manila's hospitals. It was described as a humanitarian gesture, Now, it seems they are needed back home.
If you liked what you just read and want more of Our Brew, subscribe to get notified. Just enter your email below.