by Greg Salido Quimpo
It is beginning to look a lot like Christmas at the Animal Kingdom Foundation (AKF). Our rescued animals, cats and dogs, have received a number of visitors lately regardless of the existing travel restrictions.
The Holiday bug has caught up with everyone, especially those who love animals and we, at AKF, could not be happier when they show up on our doorstep.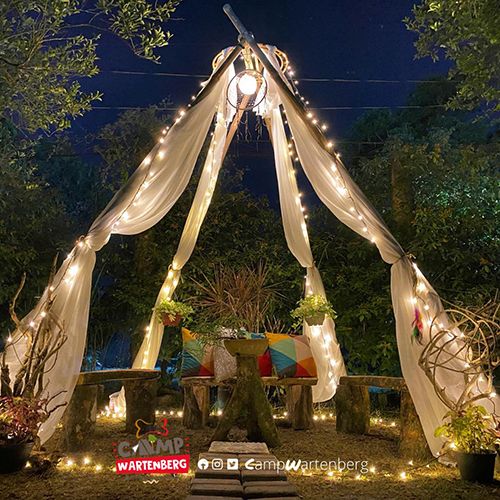 They stay with us for a night or two to enjoy the ambience of a relaxing getaway in our shelter in Capas, Tarlac. You wouldn't know you are in a rescue center full of dogs as you'd experience stillness and quiet in a refreshing campfire at Camp Wartenberg, a site inside the shelter, while propped up inside your tent or just simply sitting on the terrace of our Bed, Bark and Breakfast accommodation.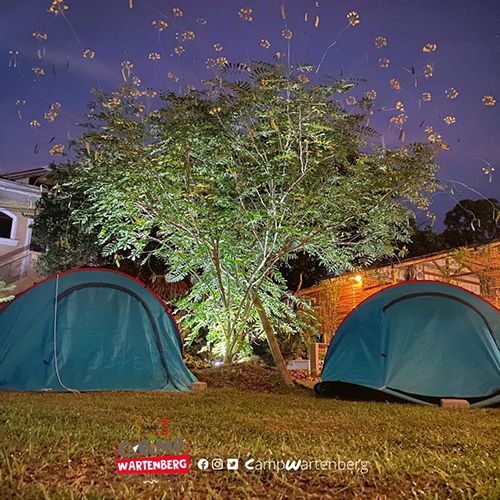 Who would have thought that a center full of rescued, once slaughter-bound dogs and hapless others would provide a refreshing and relaxing time for animal lovers? It is simply magical when, at night, you'd be staring openly at the night-sky and taking in the vibes of your natural surrounding with a heightened awareness that you are sharing the moment with the most loyal, most loving, most affectionate and pure-spirited creatures that man has ever known—the dogs. The positive energy coming from them will truly amaze you. It is simply that magical and satisfying.
We invite you to experience this wonderful moment with your family and friends. Your paid accommodation will help our rescued animals in a big way. Check us out at: https://web.facebook.com/AKFBBnB on Facebook.
RunFurLife
There are also virtual events that you can join together with your furry friends. Register to join AKF's sixth edition of RunFurLife.
The event will also pick a winner for the Best Photo and will receive goodies and gift certificates from our sponsors and an overnight stay for two at the AKF Guesthouse. What a treat, right?!
Register to join #RFL6 here: https://bit.ly/3cbjsoR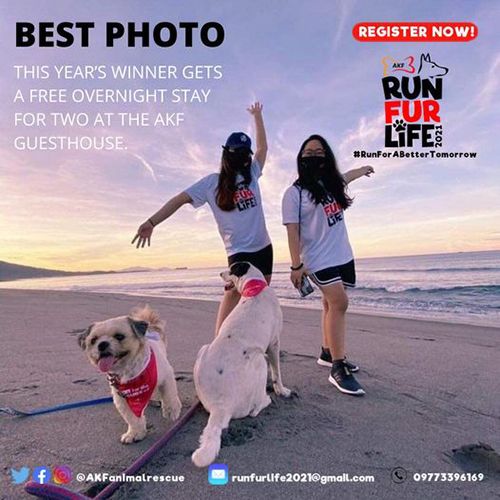 Feed the strays
While we are finding ways to enjoy the freedom to travel now after nearly two years of being held up in our homes, limited it may be, let us also not forget the pitiful creatures that are left out in the cold as the temperature has been dropping low this past weeks. Baguio City and the rest of the Cordilleras have had 14C and we cannot imagine the discomfort the stray dogs are experiencing up there.
If you see strays, please provide them with a steady supply of nourishment as this will keep them active and warm. Please do not allow anyone to harm or shoo them away. We need to do more for our furry-friends. Shelters have been having difficulties taking in rescues and we can all help each other by making sure the strays are nourished.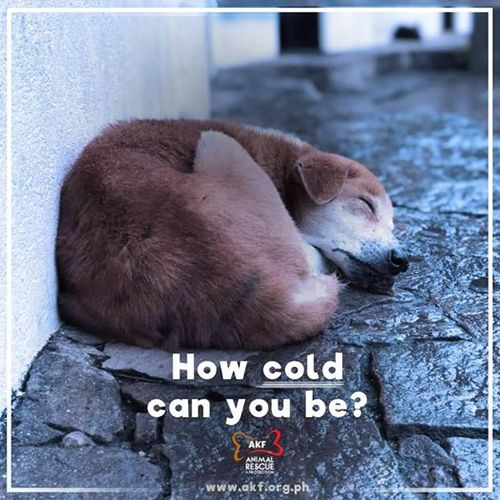 Please also make sure that the litters of kittens or puppies you discover are not totally abandoned by their moms. Mom could just be out looking for food. We should not take the litters out and bring them home; they have a far higher survival where they are. Kindly please provide the Mom a source of nourishment.
If you are a new pet owner, please get them neutered. We highly encpourage everyone who wants a new companion animal to adopt and not shop for pets. Adopting from shelters or saving and taking care of a hapless creature creates a huge and positive impact to everyone, not to mention, for the animal you are rescuing or adopting. Shelters need adopters so they can continue saving hapless animals. So please, adopt don't shop. Follow this link for our online adoption application: bit.ly/AKFdogRehoming
Sponsor a rescued dog
You can also sponsor a dog like Amber who was saved from a dog meat trade operation in San Leonardo, Nueva Ecija last year.
You can make a difference. You can get involved. There are many ways to help.
Follow this link to sign up and to know more about our sponsorship program: bit.ly/AKFdogsponsor
If you want to volunteer, sign up here: http://tiny.cc/AKFvolunteers
It is a different Christmas, at least in the way we are all celebrating it, but the spirit of the Holidays is more felt now more than ever; we feel victorious, we feel more inspired and alive than ever before. So please, let us also make our furry-friends, especially the homeless and hapless ones, feel loved. Let us do our bit in protecting and providing for them. They always need us. They will always be our forever furry-friends.
Merry Christmas, dear friends, and may God bless us all!
This article also appears in the Manila Standard
---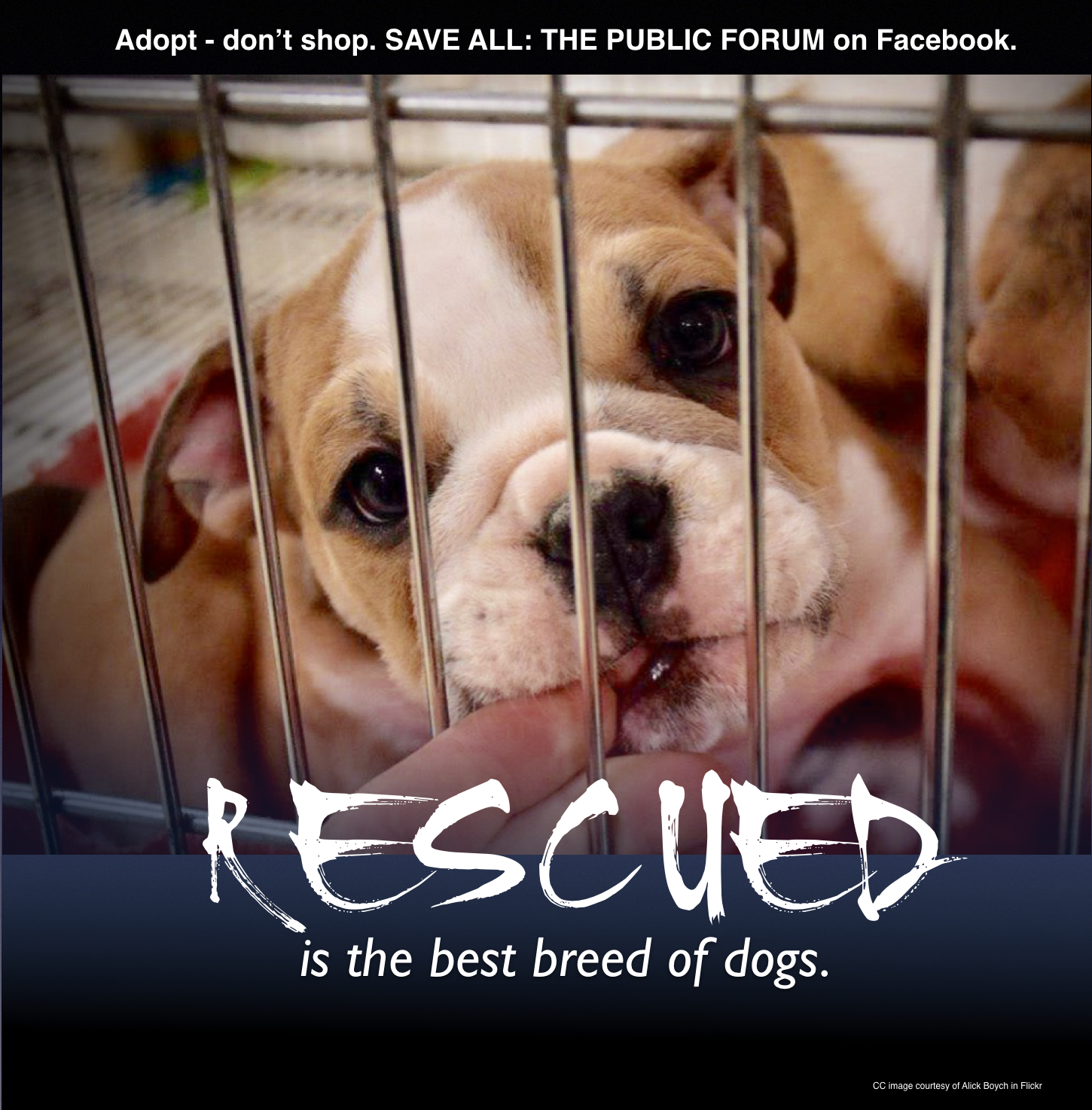 If you liked what you just read and want more of Our Brew, subscribe to get notified. Just enter your email below.