---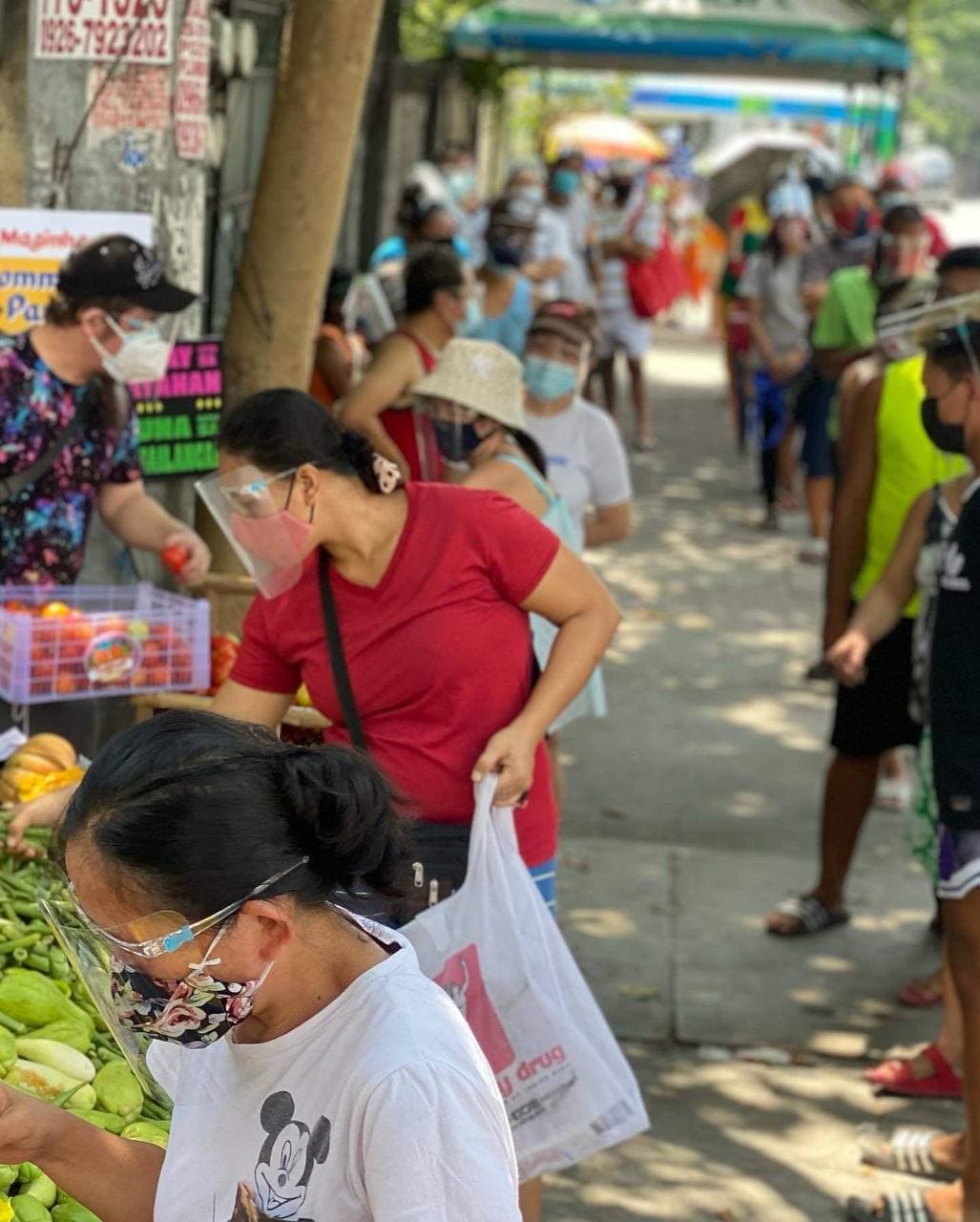 'Our extended (some say, overextended) family system is borne out of the desire to include everyone at the mahabang dulang (long table).
In fact, the first thing we ask a guest in the house is, "Kumain na ba kayo? (Have you eaten)."'
By Greg B. Macabenta
"No good deed, should go unpunished!"
Those who attribute this idiotic saying to Lt. Gen. Antonio Parlade Jr., chief of the Philippine Army's Southern Luzon Command, who reportedly "red tagged" the original Community Pantry in Quezon City, should recall the life of Our Lord Jesus Christ.
Parlade, who has been tarred and feathered for ascribing seditious motives to  the act of charity of 26-year old housewife, Patricia Ann Non, and her co-workers, could take comfort in the knowledge that he is not alone in his distrust of the good works of  others.
Jesus was crucified for curing the sick on the Sabbath, among many miracles. In Mark 9:28-29, the apostles wanted Jesus to stop a man who was not one of them, from driving out demons.
Said Jesus: "Do not forbid him, for no one who works a miracle in my name can soon afterward speak evil of me."
Of course, the apostles were  mostly ordinary fishermen and not military academy mistahs like Parlade, but the poor do not have a monopoly of narrow-mindedness.
The followers of John the Baptist were similarly narrow-minded. They complained to him that Jesus, whom John had baptized in the Jordan, was also baptizing and attracting crowds.
At this, John, who had been designated to prepare the people for the coming of the Lord, explained: "A man can receive and only do what is given him from heaven." (John 3:26).
Indeed, the remarkable and spontaneous act of charity of Patricia and the folks of Maginhawa Street in Teacher's Village in Quezon City must have been due to divine inspiration - and as such has also inspired many others across the Philippines and even in far-off Timor to set up their own Community Pantries.
Even the promotional team of presidential wannabe, Sara Duterte, has also announced Kusina ni Sara on social media.
We may suspect that the president's daughter has a "self-serving motive" for this - but should we care? Call it "quid pro quo" or "strings attached," as long as they are benefiting people with their own resources, we should encourage them.
Parlade is supposed to have suspected a communist "agenda" behind the Community Pantry. Well, after all, it is his job to be suspicious of communist "bait-and-switch" tactics. But in these times of unemployment and hunger, maybe the government should encourage the establishment of a Communist Pantry of the Philippines (one pundit even suggests naming a dish Joma Seasoning).
In this regard, the NPA should learn to adopt the complete exhortation of the Maginhawa Street workers:
"Magbigay ayon sa kakayahan. Kumuha ayon sa pangangailangan." (Give based on what you can afford. Take based on what you need).
In sum: Give-and-Take. Not Take-and-Take.
I do agree that there should be some LGU oversight in view of the pandemic and because food is being given and taken. Social distancing and hygiene should be observed and, if necessary, enforced. This is where Parlade or the authorities should come in.
While we're on the subject, maybe Parlade could  redeem his self-respect by also organizing community pantries for the communities within his jurisdiction, as well as  for the families of the lowly-paid members of his command.
Even Saul, the tormentor of Christians, was transformed and redeemed himself en route to Damascus. He became St. Paul, the Sublime Evangelist.
I would like to repost the enthusiastic reaction of a true community worker, Boy Montelibano:
"I am so happy, never happier in over one year, because I am seeing and actively participating in the current rage of the day - the rise of the COMMUNITY PANTRY.
"How can I describe that, one day late last week, I wake up and see the news about a community pantry along Maginhawa Street, and instantly resonate to the spirit that gave it birth? For those who have spent many long years in the battle against hunger, seeing ordinary Filipinos helping less fortunate Filipinos made me want to cry. For so long, it had been a lonely fight. Now, it is going to be everybody's fight.
"Being part of the Walang Iwanan Alliance and its major ally, Gawad Kalinga, nothing warms our hearts more than a spontaneous expression of nobility and generosity, not from the traditional few, but from the many. In celebration and gratitude, we can only give our all for the expansion and success of this ground-up endeavor. And, today, we initiate a major community pantry in Welfareville, Mandaluyong, where the Barangay Chairman says more than 150,000 Filipinos reside. Welfareville is also a perennial victim of fires and hosts many poor families.
"Yesterday, WIA ally Louie Peter Gamboa in Silay City, Negros Occ., helped a community open its pantry, and today, hopefully, another one in Bago City. In Angeles City, allies of WIA & GK from as far as Chicago, Illinois, are coordinating with a few barangay chairmen to start their own. And, of course, in Metro Manila, we are in the final stages of helping communities set up their own.
"In less than a week, the spirit of the community pantry has swept the hearts of Filipinos, especially hearts who want to help hungry Filipinos. It is a new revolution of caring and sharing, one I had dreamed of but never thought I would live to see. That is why I am grateful, and why I am committed, to be part of this miracle."
To quote Presidential spokesman, Harry Roque, as attributed by my old friend Max Edralin: "Let a million community pantries bloom."
This should be easy for Pinoys who are, by nature, compassionate. Our extended (some say, overextended) family system is borne out of the desire to include everyone at the mahabang dulang (long table).
In fact, the first thing we ask a guest in the house is, "Kumain na ba kayo? (Have you eaten)."
I applaud the presidential spokesman. On this matter, he is not caught between a Roque and hard place.
If you liked what you just read and want more of Our Brew, subscribe to get notified. Just enter your email below.