by Desiree Carlos
Kalmado na ako. I am calm now. In behalf of cats, specially stray cats who struggle to live every day of their lives on the streets with many cruel people who hurt them, please allow me to stress that a public figure like you can help homeless, helpless and voiceless animals, instead of putting them in danger through careless words said on national television.
On Dec. 6, you read cue cards during a segment of It's Showtime:
"Ano ang mas maingay sa gabi? Letter A, Pusang may kaharutan sa bubong…" Then you remarked, " Nakakainis yun 'no? Yung gusto mong sabuyan ng mainit na tubig kasi ang ingay."
Fortunately, your co-hosts Vice Ganda and Vhong Navarro "saved" all cats in the Philippines by saying something like,"Grabe kayo sa cats? Why do you hate cats so much?…. Sasabuyan mo ng boiling water yung cats? Wawa naman… Huwag naman… cruelty to animals 'yan.. at may batas na pinagbabawal 'yan."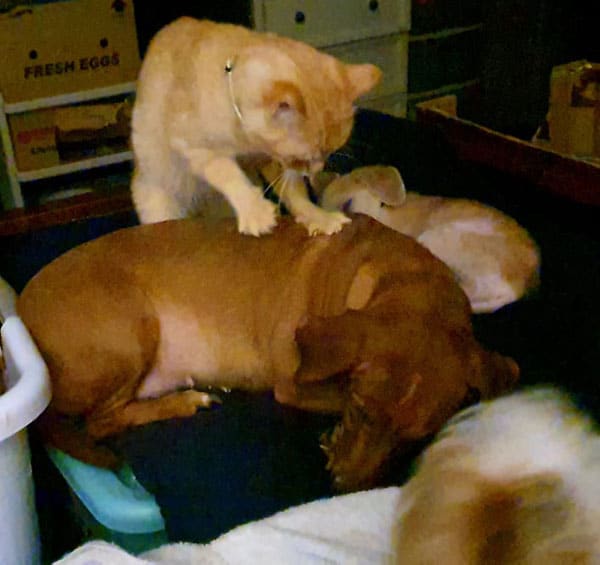 Indeed, throwing hot water on a cat is a violation of the Animal Welfare Act of 1998 or Republic Act No. 8485 as amended by Republic Act 10631. The punishment includes fine and/or imprisonment.
Bless you abundantly in all good ways, Vice Ganda and Vhong Navarro, for speaking for the voiceless, poor cats on national television.
Please, Miss Kim Chiu, pause before you say anything that can encourage people, specially kids, to hurt anyone, particularly helpless, homeless cats.
As a host of a show which a lot of people, including kids, can watch, it is imperative on your part to be more responsible with what you say, and how you conduct yourself in public.
Miss Kim Chiu, allow me to enumerate some of the good or positive things CATS bring into our lives or do for us humans:
1. They keep rodents and cockroaches away. Yes, they kill them. Without cats in an area, houses will be filled with these pests. A subdivision's homeowners' association, I was told a few years ago, had all stray cats caught in their area. The anti-cat residents were so happy for a few days until their houses were suddenly infested with those "nakakadiri na ipis" (conya twang here). Residents with cats who stayed inside their homes, of course, did not have the same problem. After this harrowing experience with the ipis, the homeowners' association stopped having stray cats caught. They were assisted instead on how to keep cats out of the roof of their houses by assigning certain areas in the subdivision as a feeding area. The cats no longer looked for food inside gardens and the roof. They are well fed till now. They also poop where they are fed. So their poop are no longer seen on front yards, or in gardens. In return, the cats kill cockroaches and rats inside the subdivision.
2. They can kill snakes too. My best friend, Ate Chat, and her family love cats. They take care of a few who roam in their property freely. The cats killed a three-feet long cream-colored snake that was about to enter their house through the kitchen door.
3. Cats are friends we can talk to without fear of being judged. They simply stay near us or lie on our laps to make us feel we are not alone and that we are loved even if we are poor, fat or disabled.
4. Cats provide emotional support to keep us sane, specially during this pandemic when socializing with humans is not encouraged.
5. A cat's purr heals, and can add years to our lives.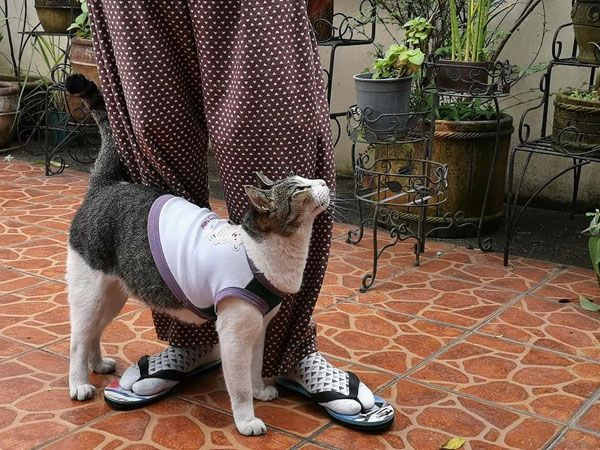 In "The Healing Power of Cat Purrs" in dailyinfographic.com, it was noted that cats may also contribute to our physical well- being through their purrs.
A cat purr within the 20-140 Hertz frequency range may be beneficial to humans, it said.
In "The Complicated Truth About a Cat's Purr" in bbc.com, Stephen Dowling said the same thing:
"Cats purr during both inhalation and exhalation with a consistent pattern and frequency between 25 and 150 Hertz. Various investigators have shown that sound frequencies in this range can improve bone density and promote healing."
Other health benefits from cat purrs are:
a. Lower stress.
b. Decrease symptoms of dyspnea or difficulty in breathing/shortness of breath.
c. Lessen chances of heart attack.
d. Strengthen bones.
"Pet therapy is apparently gaining momentum in many communities, and according to Animal Planet, there is scientific research that suggests pet owners live longer than those without pets," dailyinfographic.com said.
It added: "It seems that our own animals may have the ability to relieve us of our troubles, or at least make our worries seem less important. The bond between pets and their owners may never be fully understood …but it's nice to know having a furry confidant around can add years to our lives."
Thus, as you can see, Miss Kim Chiu, while you entertain people locked up in their homes and keep them sane during this pandemic, cats play an important role in this world too.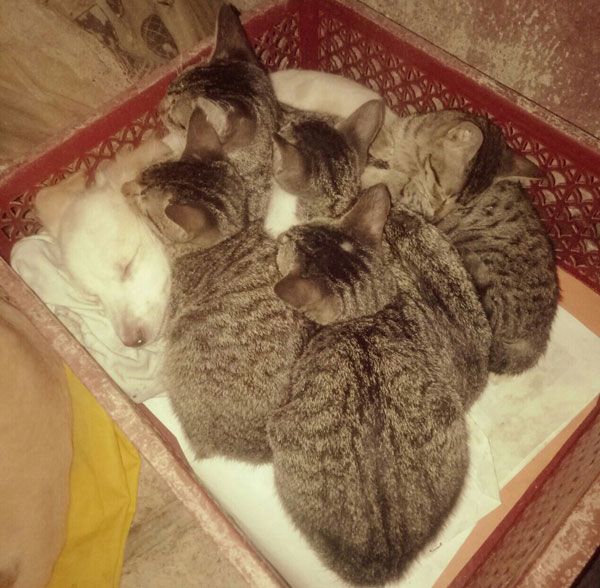 To sum up:
1. Stray cats keep our communities free from rodents, cockroaches and even snakes.
2. Pet cats keep owners, specially those alone in condominium units, sane as their presence make one feet he or she is not alone. They even go near an owner, sit in his or her lap, to make her feel loved.
3. Pet cats also heal their humans through their purrs.
4. If you're lucky, you might even come across a cat who will give you a massage.
Instead of wanting to pour boiling water on a cat who meows for food, or fights another cat for "territory" on the roof, or calls for a mate, why not help animal welfare groups who rescue cats who were hurt on the streets by humans, or got sick while on the streets fighting to live every day of their lives?
What you give out, so shall you receive and a thousand times more at that! Be kind to animals with your words and actions, and the Universe will return your kindness a thousand fold.
Have a kindness-filled, compassion-laden 2022, Miss Kim Chiu. I salute the divine in you. Namaste.
About the author: Desiree Carlos was a writer of Frontline magazine, and a correspondent of the Daily Express and Veritas. She was also a reporter and later sub-editor of Ang Pahayagang Malaya, news editor of Manila Standard, and assistant managing director of DZRH. She was a lecturer at the College of Mass Communications in the University of the Philippines in Diliman, and head of the journalism department of Kalayaan College. She is now an animal welfare advocate, founder and president of Save ALL-Save Animals of Love and Light, a SEC-registered non-government organization.
This article also appears in the Manila Standard
---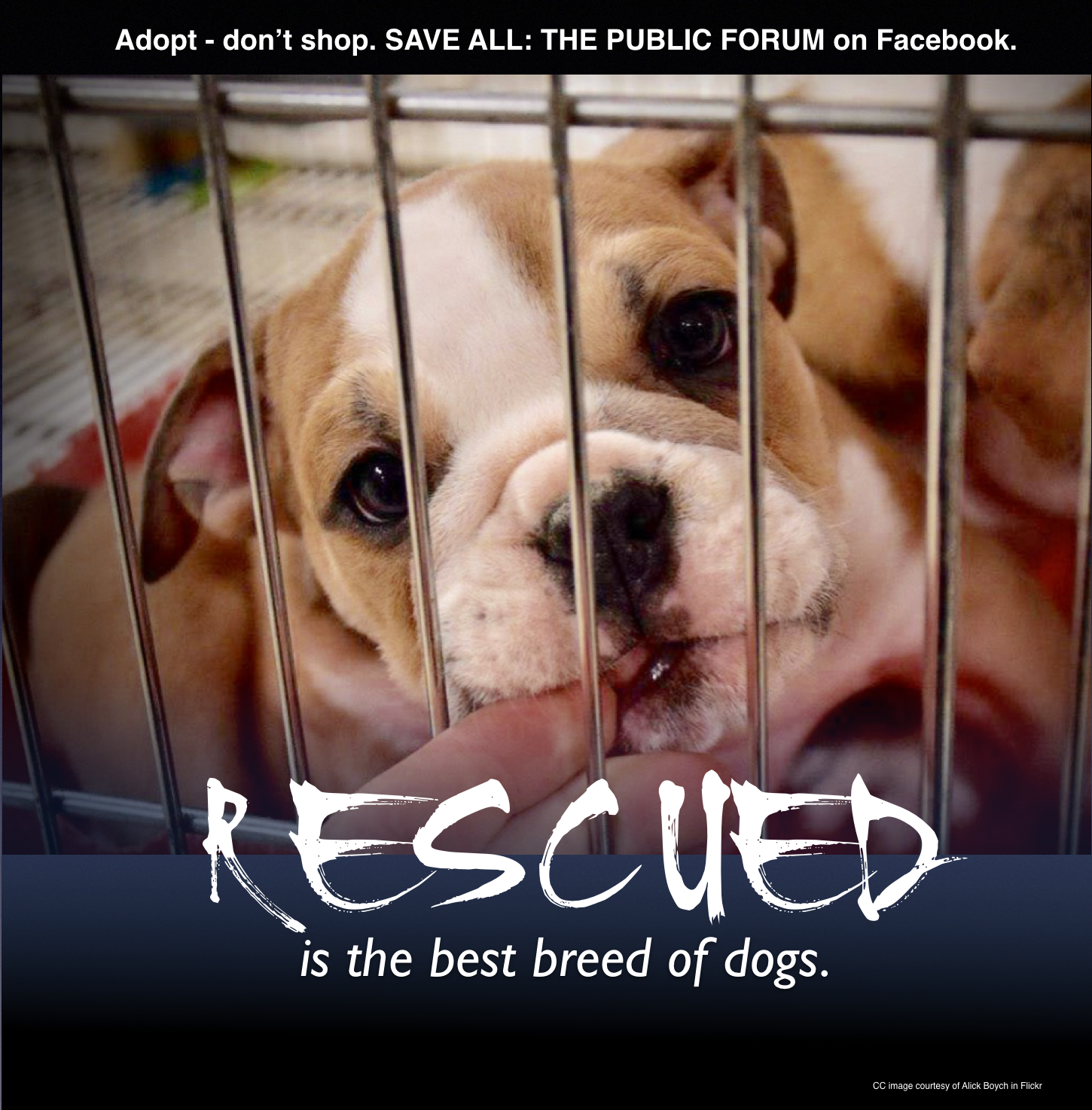 If you liked what you just read and want more of Our Brew, subscribe to get notified. Just enter your email below.