By Greg Salido Quimpo and Heidi Marquez
The Animal Kingdom Foundation (AKF) continued to save poor animals who are  victims of cruelty despite all the limitations during a pandemic.
Rescuing slaughter-bound dogs
After gathering ourselves from the challenge of the 2020 pandemic and receiving an outpouring of support from our supporters, AKF continued its resolve to keep on with the campaign of protecting the hapless animals regardless of how unsure the future is.
And rescue slaughter-bound dogs we did. AKF rescued three dogs from cruel death after raiding a facility used by the dog meat traders in General Tinio, Nueva Ecija. They were caught cooking a dog.
Two suspects were arrested by the team of CIDG Provincial Field Office – N.E.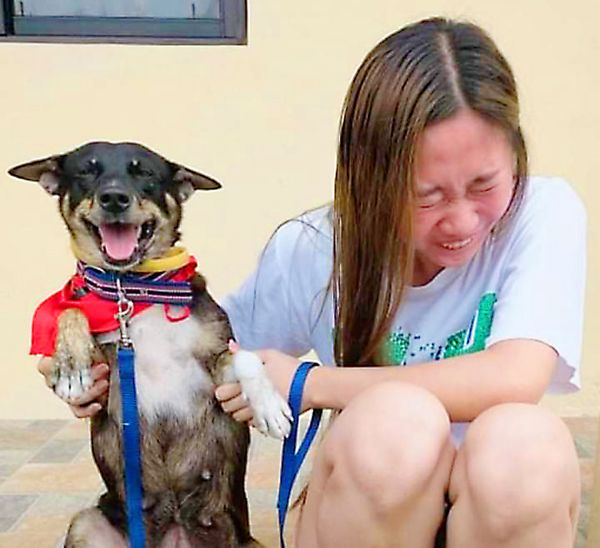 Fight for murdered Marinduque dogs continues
Upon the recommendation of Marinduque Assistant Provincial Prosecutor Ryan V. Rivamonte, and duly approved by Provincial Prosecutor Eugene Oliver M. Jabson, the embattled Provincial Veterinarian of Marinduque was indicted over six (6) counts of the Animal Welfare Act (RA8485 as amended by RA10631) after probable cause was found in relation to him shooting and killing dogs in public at the villages of Yook and Malbog, Buenavista, Marinduque last July and August of 2020, respectively.
The message is loud and clear — the hapless Philippine native dogs are protected by our law and that cruelty towards them will be dealt with accordingly. We cannot treat these dogs as pests and fault them as nuisance and hazards so as to wickedly treat them. Their lives matter as much as ours. It is our fault as humans, in the first place, why they are out there as strays.
Let it be known that the law sided with AKF and its fellow advocates in finding justice for these much maligned animals. Our fight continues!
Hapless and helpless rescues
While reeling from the unexpected difficulties of the pandemic, AKF was also anticipating that there will be a rise in cases of abandoned, maltreated and straying animals. Even unwanted deaths.
True enough, AKF received a minimum of five (5) distress calls or appeals a day from pet owners who now want their animals taken in by us, and the most  disheartening calls are about sightings of pitifully malnourished strays; some with injuries inflicted by humans.
With the help of our supporters, we have provided care and treatment to a few of these pitiful animals.
Kiyo
One of the them is Kiyo. He had ascites, was severely malnourished, anemic, and with poor liver condition, Kiyo, a seven-month old pup, was rescued by AKF after his owners gave up on him. They just could not send him for treatment. Four liters of water were drained off his abdominal part.
Look at him now!
He is still at the vet's clinic but he is almost ready to play with the rest of the rescues at AKF.
Aquina
We rescued Aquina off the street without any struggle. She was so sickly and weak that she readily came to us and gobbled what we offered to her.
A stray pup whose siblings and Mama we were never able to locate, we suspect she was deliberately abandoned with her other siblings. How she survived malnutrition and her badly decaying skin is a miracle. Look at her now enjoying the trees at AKF. We can't get enough of her.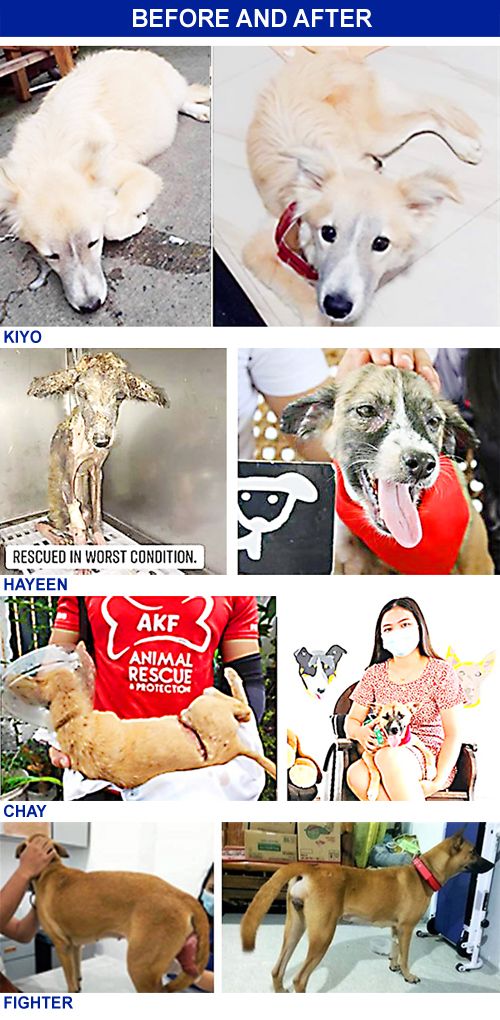 Hayeen
Then, there was Hayeen whom we rescued from a near-death state in February and after just two months of being provided TLC  (tender loving care) by AKF, she was picked by a loving family at our rescue center and is now enjoying a love-filled existence with the Nalos in Concepcion, Tarlac.
Chay
And, Chay, whom without the concern of her adopted parents and the help of AKF supporters would have suffered in pain from an organ prolapse. She was treated and spayed after.AKF can only provide assistance to hapless animals with aid coming from our supporters but a suffering pet must be primarily attended to by its owner. Good things can only happen, like in the case of Chay, if the owner themselves exhaust all possible means of providing cure for their pets. The community eventually gathers together to extend help.
Fighter
Fighter, hacked and left for dead, is now enjoying a new life with a new loving family.
Adopting and sponsoring rescued animals
On our appeal for help to provide better lives for our nearly 300 rescued animals, dogs and cats, at the shelter, more than 200 supporters applied to sponsor a certain dog for their monthly upkeep since the start of 2021. The monthly sponsorship is PhP 700 for a dog per month and until they are adopted, they will enjoy the support of their sponsors. AKF provides periodic update of the sponsored dogs or cats to the sponsors. If you are interested to support them, please follow this link:  bit.ly/AKFdogsponsor
Individuals, families, and companies can provide for the rescue's monthly upkeep of food, veterinary and kennel care, shelter and socialization to keep them ready for adoption. Please know that the love and attention that you give can bring a lot of happiness to a shelter dog who may never find the permanent loving home they deserve.
Isay needs help
Isay is a stray dog in Caloocan City. She was discovered by a volunteer who goes out feeding strays.
We can tell that she was once a beautiful dog. Her human companion is a pedicab driver who got sick making him unable to provide and care for her. Isay instantly became a scavenger but still finds a way to return to her human but most of the time, she is just living in the streets. Now that she has aged, she has become sickly.
Isay has not been eating and lethargic.  We arranged rescue today and Isay is now confined in a vet clinic in Caloocan. She is severely dehydrated and suspected to have bacterial and parasitic infection. Blood tests will be done for a precise diagnosis. She is negative from distemper, fortunately.
Can you help us save Isay? Your P20, P50 or P100 donation will go a long way.
GCASH - 09479991678 Heidi C. / 09273403514
Paypal : akfrescues@gmail.com
Account Name : Animal Kingdom Foundation
BDO 0069 1011 0365
BPI Acct. 1681 0015 88
RCBC Current 0046010931≠≠≠≠≠
This article also appears in the Manila Standard
---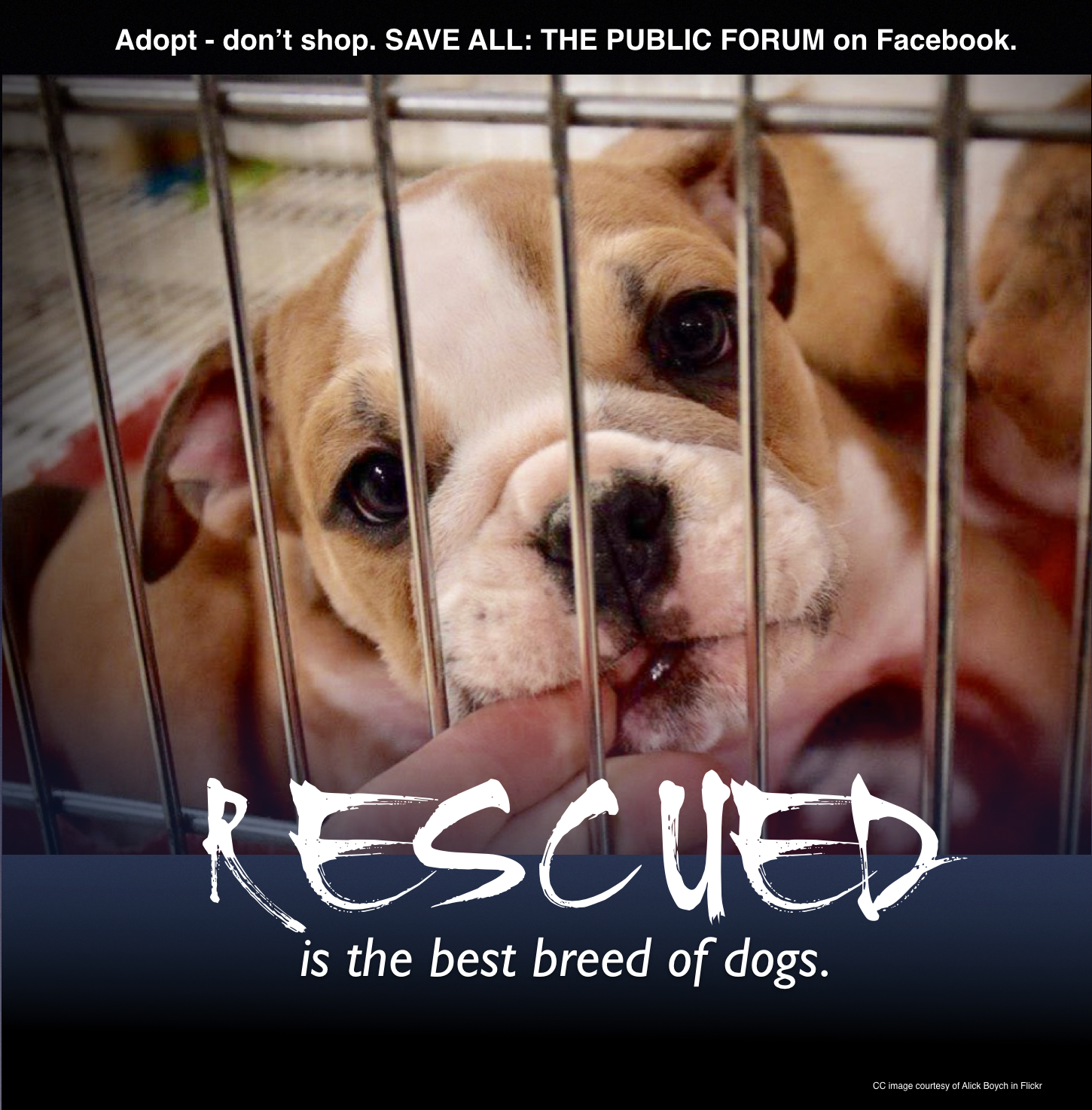 If you liked what you just read and want more of Our Brew, subscribe to get notified. Just enter your email below.