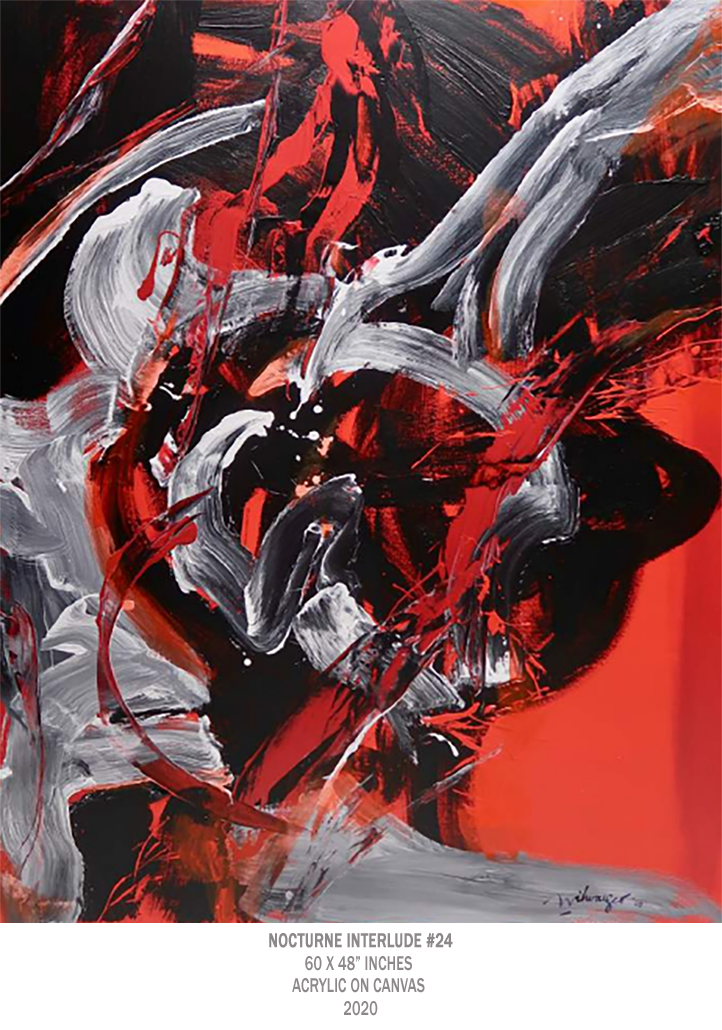 Gallery Opening/ Show of the Edwin Wilwayco Jazz/Nocturne Interlude Series at Galerie Jaoquin at One Bonifacio High Street Mall on December 1, Wednesday 5:00-8:00 pm.
Edwin Wilwayco's Interlude series, 2020, arrive at an important time. Artists today are experimenting with how to express their reactions to complex current events, be them political, economic, social, or cultural. As the title suggests, Interlude, which form two series Jazz and Nocturnes, encourage a pause for consideration, as in Take Five - a break to relax and reflect - an especially important attitude during a health crisis and pandemic.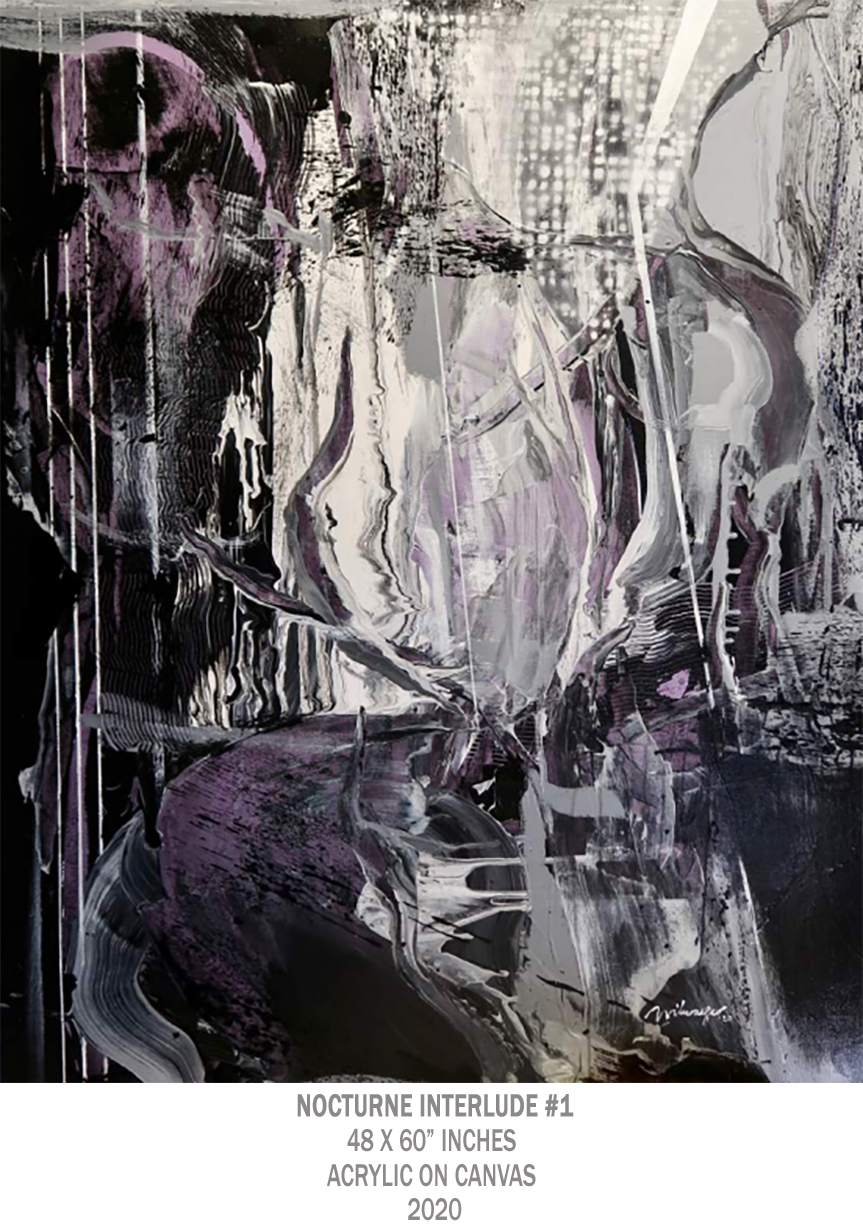 As expected, Edwin Wilwayco has stayed expertly focused within his signature style, not being pressured to disengage from what he feels strongly is his particular visual voice and artistic temperament within traditional Abstract Expressionist painting. As with all his work, the Interlude paintings are the visual expressions of his internalized and personalized understanding of what is happening around him - he is not ignoring the world - and his ongoing shift in technique and material action. Throughout the many decades of his professional career, he has been clear, that abstraction holds the power to express deep emotion and provides a place of rest and meditation on important human conditions. As in previous series, music and spirituality, is the foundation of Wilwayco's creative inspiration.
Formally, in Interlude, Wilwayco is working with the power of color, space, texture, and movement. In these paintings, the limited dominate colors, mostly black and white with minimal expansion of other colors as punctuation, and layered, provides the drama interaction of opposition. Without being direct, taking a more subtle approach, Wilwayco is communicating the reality and aggression of polarized thinking, or what is called "black and white" attitudes / opinions that limit unification. The other feature of Interlude is size / space / scale / weight. Interlude welcomes the viewer into an environment, or space, in which the senses are engulfed and washed in information.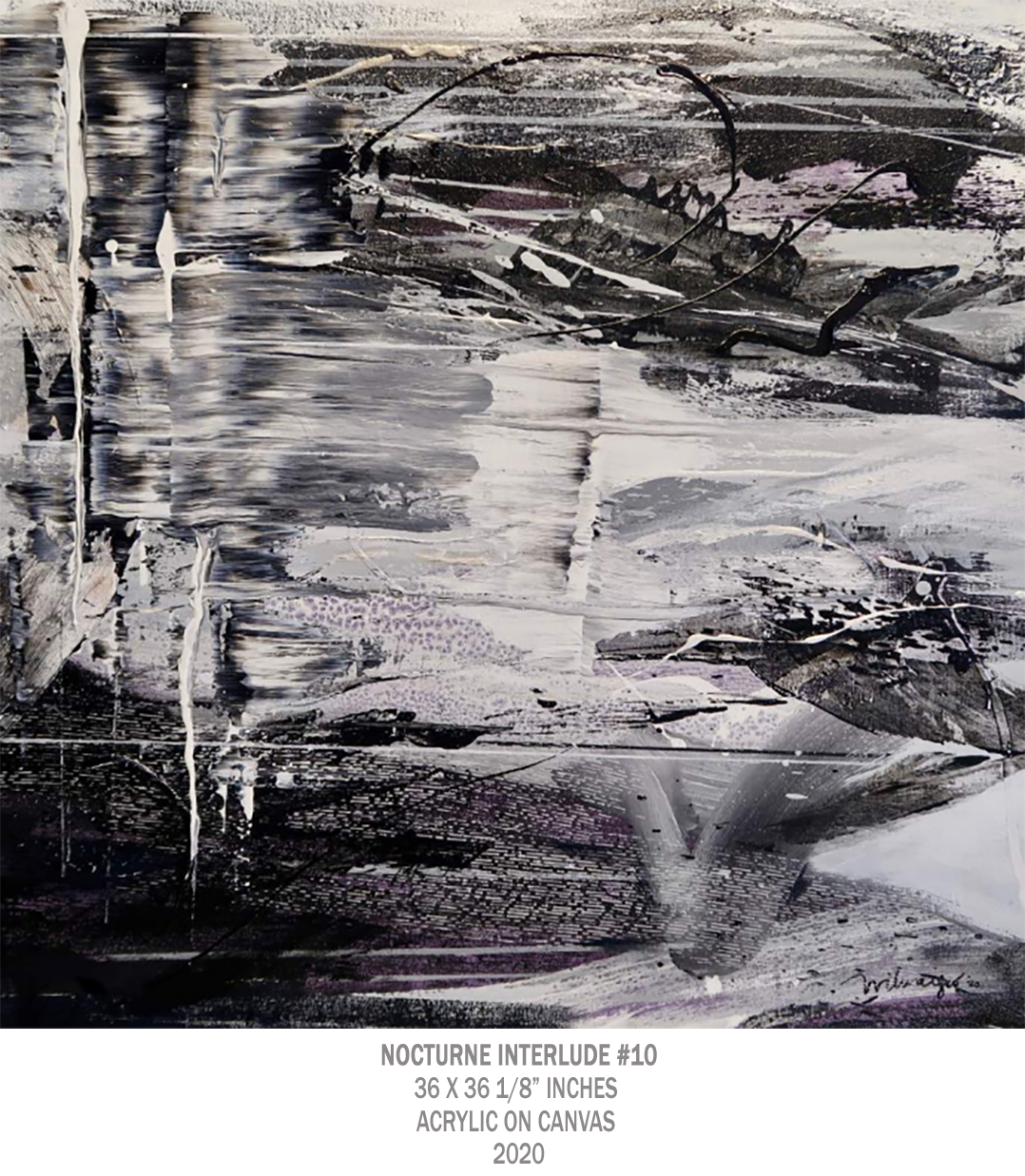 The musical inspiration for Interlude is the structure of Jazz and (Classical) Nocturnes. It is here where Wilwayco pulls together the properties of musical sound and paint. As is well known, artists working with abstraction have a solid history of unifying the two arts. Jazz, itself, as a particularly American form of music, brings to life the musical styles of African and Jewish peoples within the American context. Jazz music along with other modern forms of artistic expression became a real symbol of freedom so powerful that the American Government itself provided support and recognition to artists working during the Cold War Years. Jazz and Abstraction became Modern American Art as we know it today. Given this context, it is no surprise, that Wilwayco would take on this style of art during his formative years in the Philippines, a place that has a long and deep history with American cultural influence.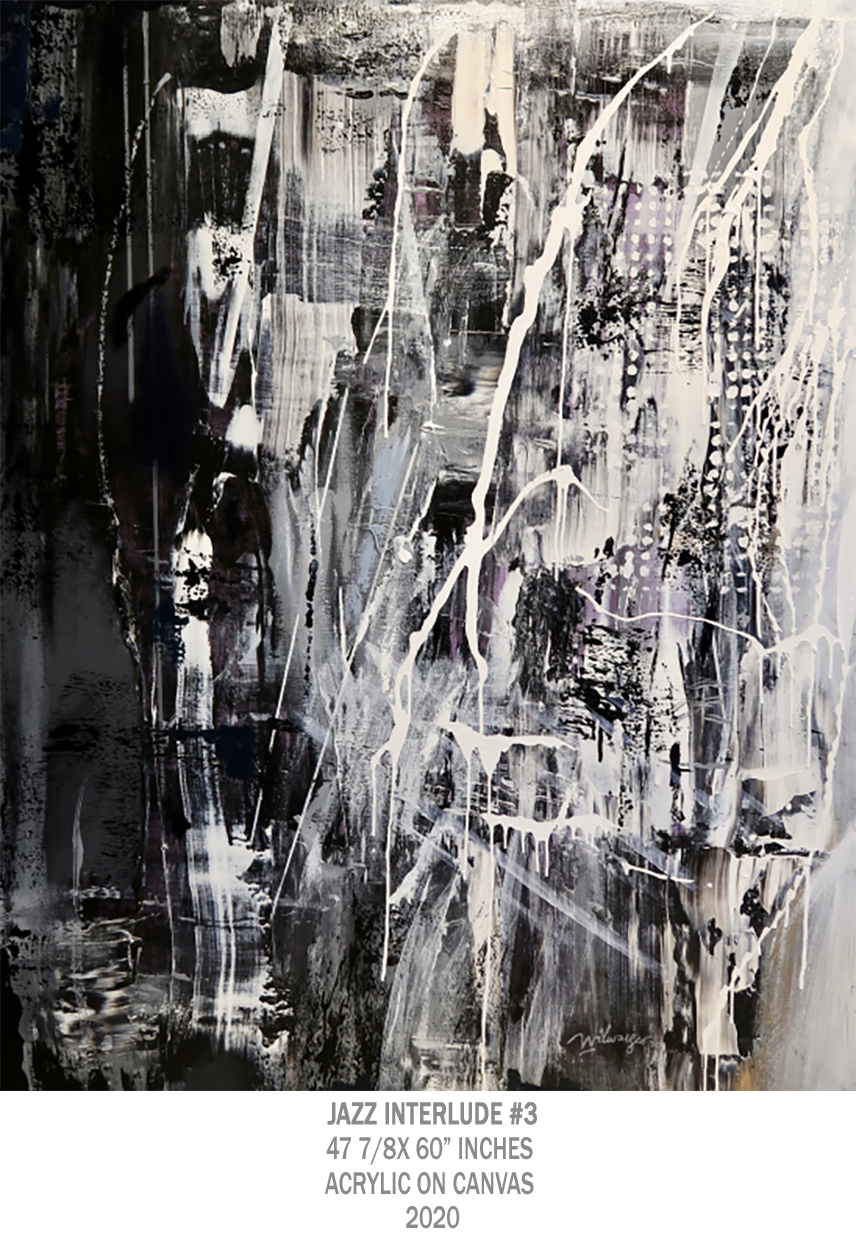 American and European Modern Art is a powerful element of his identity, and his work doesn't negate his native ethnic heritage, but rather spotlights the history of the Philippines, a place that continues to welcome global cultural influences. Do these paintings engage with skin color and racism? It's possible that Wilwayco is evoking the conversation. What he is saying is that the interaction of diverse earth colors, together on the same composition, make for a naturally unified and beautiful arrangement. Of the Jazz Interlude series, #16 demonstrates the power of unification. In this work, an underpainting of blues and purples mark the foundation, while on top is a dynamic sway and play of seductive earth tones.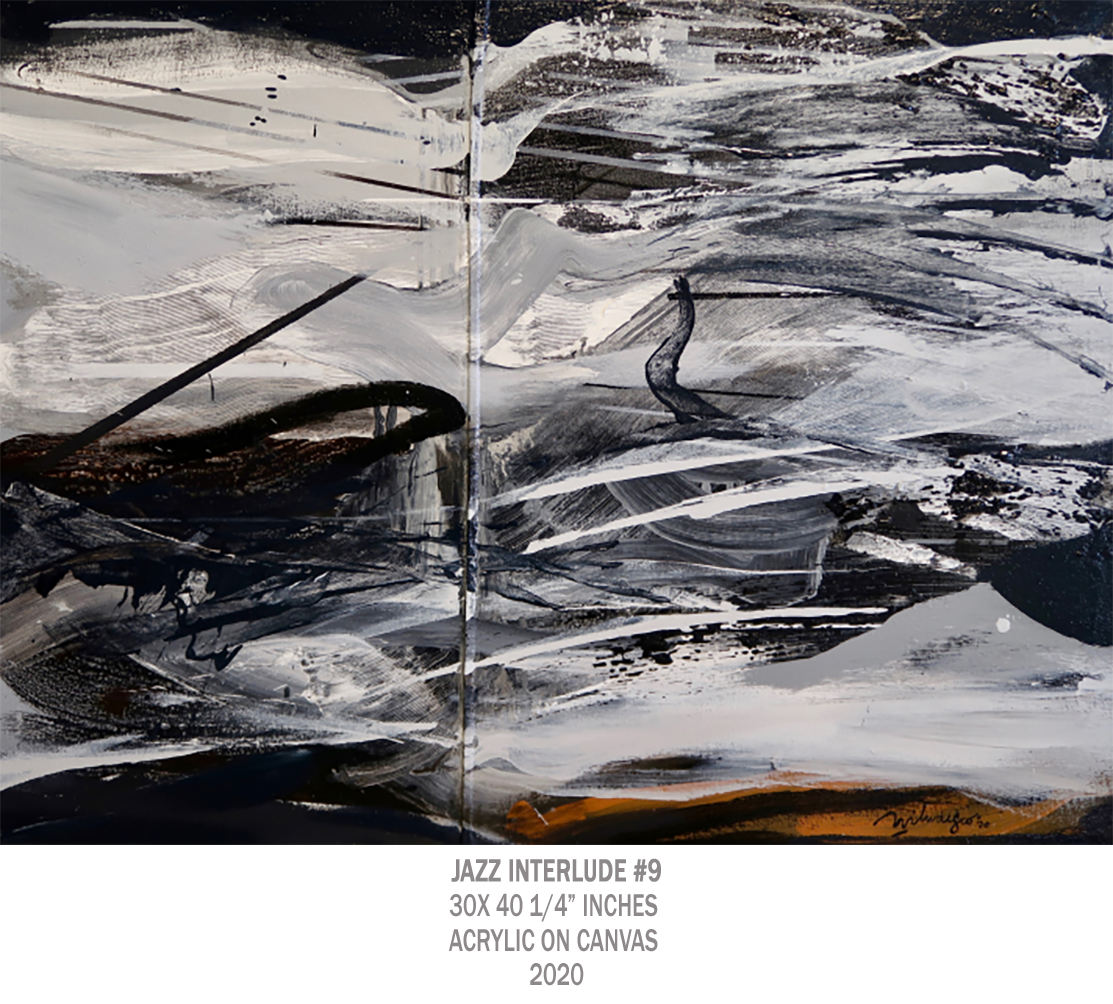 The Interlude series is one of Wilwayco's most complex group of paintings in that the ideas expressed cover a range of themes. Materially, these paintings offer a change away from Wilwayco's heavier painted surfaces to seductive and liquid sensations that move the mind into a place of relaxed awareness in waves of feeling without an exact destination and endpoint beyond words.
If you liked what you just read and want more of Our Brew, subscribe to get notified. Just enter your email below.