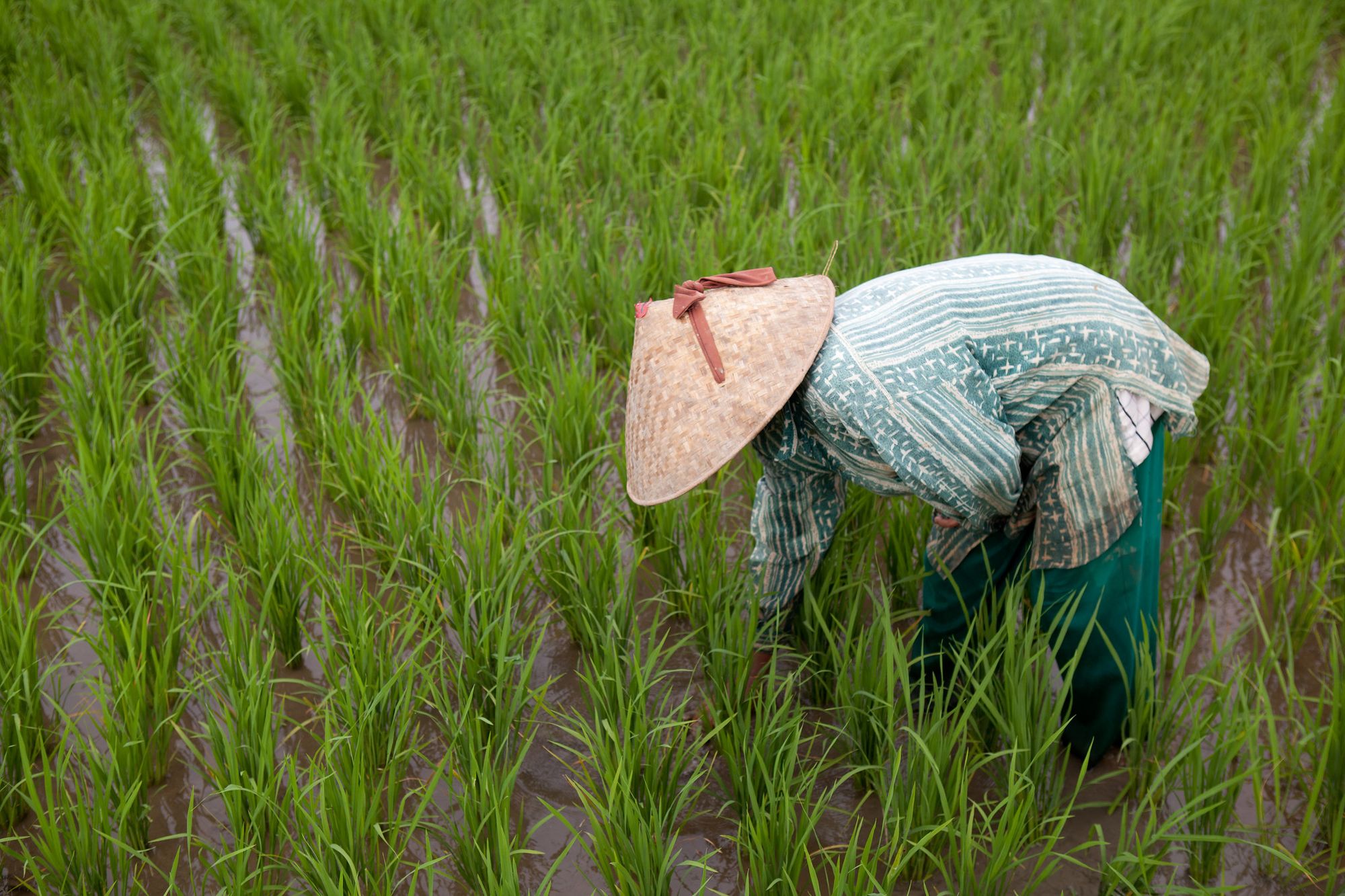 Rice is a political commodity. No elected President would want to be perceived as overlooking or ignoring a basic need.
By Joey Salgado
Last May, President Ferdinand Marcos, Jr. announced that his administration has set a 97.5 per cent rice self-sufficiency target by 2028. In explaining the lower target (he announced a 100 per cent target in April), the President told reporters that full self-sufficiency is not necessary as 97 per cent would be enough to meet the needs of the people.
But climate change could spoil even his administration's lowered self-sufficiency target. It could set back not only the agriculture sector but the economy as well.
The Philippines tops the list of developing countries considered most vulnerable to the effects of climate change. These climate events are expected to become more frequent and more intense. In 2022, the World Bank underscored the urgency of taking action to mitigate the impact of climate change, warning that extreme weather events and rising temperatures could lead to a 13. 6 per cent reduction in the country's economy by 2040.
This year's El Niño phenomenon, combined with "human-induced climate change" will "push global temperatures into uncharted territory," said Petteri Taalas, secretary-general of the World Meteorological Organization.
"This will have far-reaching repercussions for health, food security, water management and the environment. We need to be prepared," he added.
Higher Costs, Lower Productivity
Prolonged droughts as a result of El Niño increase cost of production since farmers who rely on rain water would need to spend for fuel to pump ground water. Droughts also lower productivity. The International Rice Research Institute (IRRI) estimates that a one per cent increase in temperature lowers rice yields by as much as 10 per cent.
As the world's top rice importer, a rank which the government was quick to discredit, the Philippines is also not immune from the impact of droughts and floods in rice-exporting countries, as well as  other factors like the Russian invasion of Ukraine.
Rice prices in the global market rose 9.8 per cent in August, its highest in 15 years, according to the Food and Agriculture Organization (FAO).
Fitch Solutions had warned that a drop in global rice production for 2023 would translate into higher import costs and put rice prices beyond the reach of ordinary Filipinos.  A Fitch analyst had said: "It's not just a food availability issue, but it's also a social stability issue, it's a political issue."
Broken Promise
Every administration has promised to make our country self-sufficient in rice. None of them has so far succeeded.
There are several obstacles to achieving this goal and geography stands out as the main one. The Philippines is an archipelago, unlike rice-exporting countries in South East Asia which are mostly flatlands with an abundant supply of water from the Mekong River.
We have fewer rice farmers because other crops are more suitable to the topography and soil quality. These crops are more profitable for farmers and with adequate government assistance could generate export revenues.
And unlike rice-producing countries, our farmers do not receive subsidies for seeds or fertilizers. They even had to pay for irrigation water. Before the approval of the Free Irrigation Service Act in 2019, our farmers had to pay government between P2,000 to P3,000 per hectare as irrigation fee.
These obstacles have been acknowledged by agricultural experts. Agriculture officials and economic advisers are certainly aware of them, yet no one has cautioned a sitting President, at least publicly, against making audacious declarations of achieving self-sufficiency in rice.
After all, rice is a political commodity. No elected President would want to be perceived as overlooking or ignoring a basic need.
If you liked what you just read and want more of Our Brew, subscribe to get notified. Just enter your email below.