---
Former President Joseph Estrada has recorded a video thanking his supporters for praying for his immediate recovery from COVID-19.
The video, first aired over GMA and circulating on social media, was recorded apparently to quell rumors of the former president's untimely death.
The rumor may have been triggered by a tweet from former Senator JV Ejercito, one of Estrada's sons. In his tweet, Ejercito said he was experiencing "one of the saddest days of my life."

The cryptic message was followed by a torrent of messages of condolences from his followers, with some asking for more details.
Rumors began to spread that Ejercito was referring to his father, who had been earlier taken to a hospital after he contracted COVID-19.  In his last update, former Senator Jinggoy Estrada said his father was in stable condition after being taken to the Intensive Care Unit (ICU).
To put an end to the rumors, Ejercito clarified that it was his dog that had died.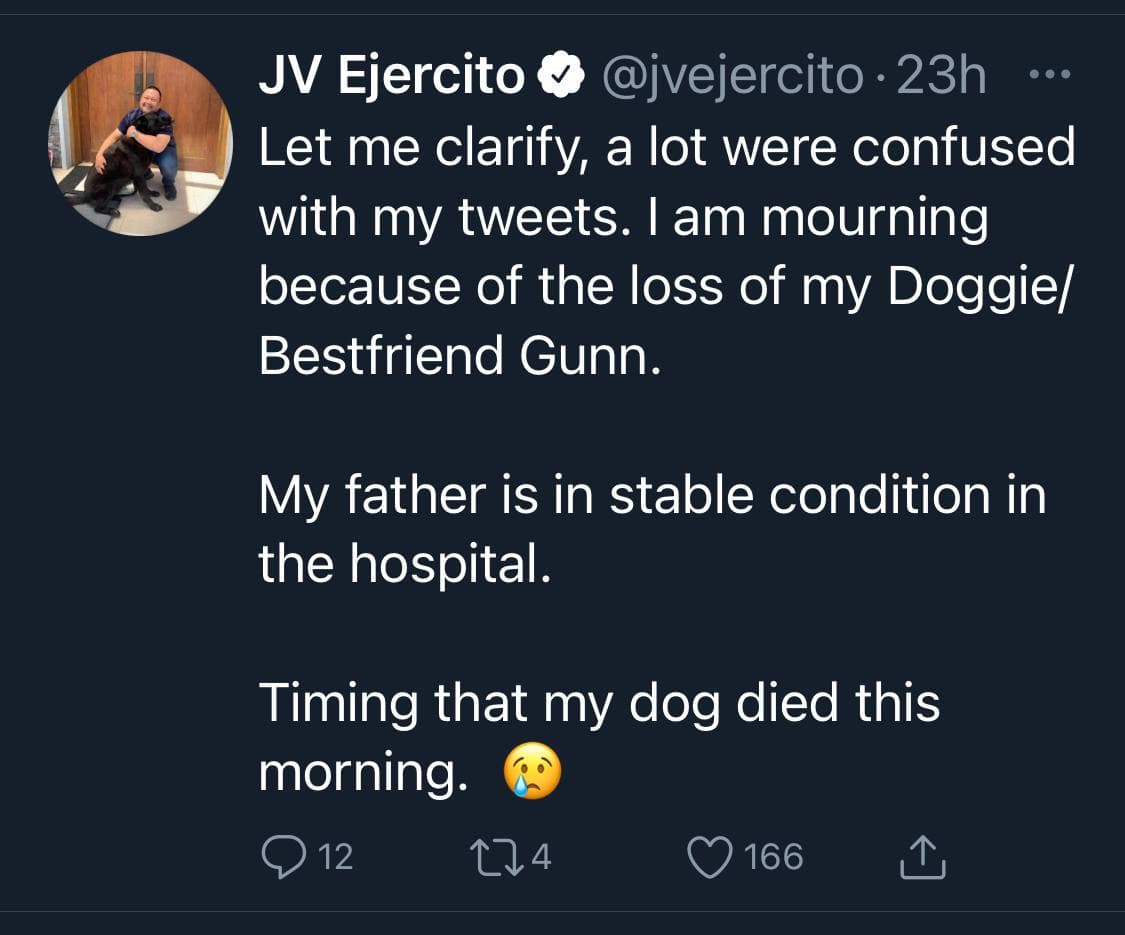 Relations between the two brothers have been strained. After tweeting about his father's condition, Ejercito posted another tweet where he thanked people for their prayers but added he will not be issuing further updates "because of our complicated family structure."
"One sibling called me because I was interviewed earlier and conversation didn't go well. Sorry guys.
"It's complicated."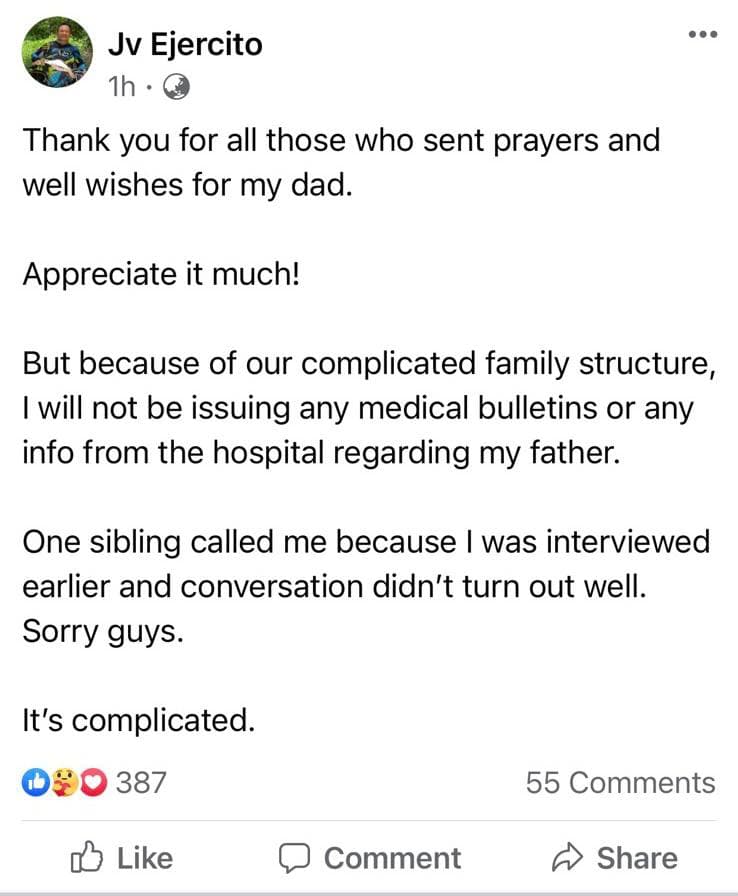 If you liked what you just read and want more of Our Brew, subscribe to get notified. Just enter your email below.