It is difficult to classify this page under "Arts and Culture", or "Poetry", for these are products that will not please, they will not elicit oohs and aahs. Borne of pure anger, we hope they anger.
All over Gaza, through all the years of conflict, you will notice one picture seen on all media: the father, disconsolate, carrying the bloodied body of his child, looking for succor.
Paintings, poem and fury by Vincent R. Pozon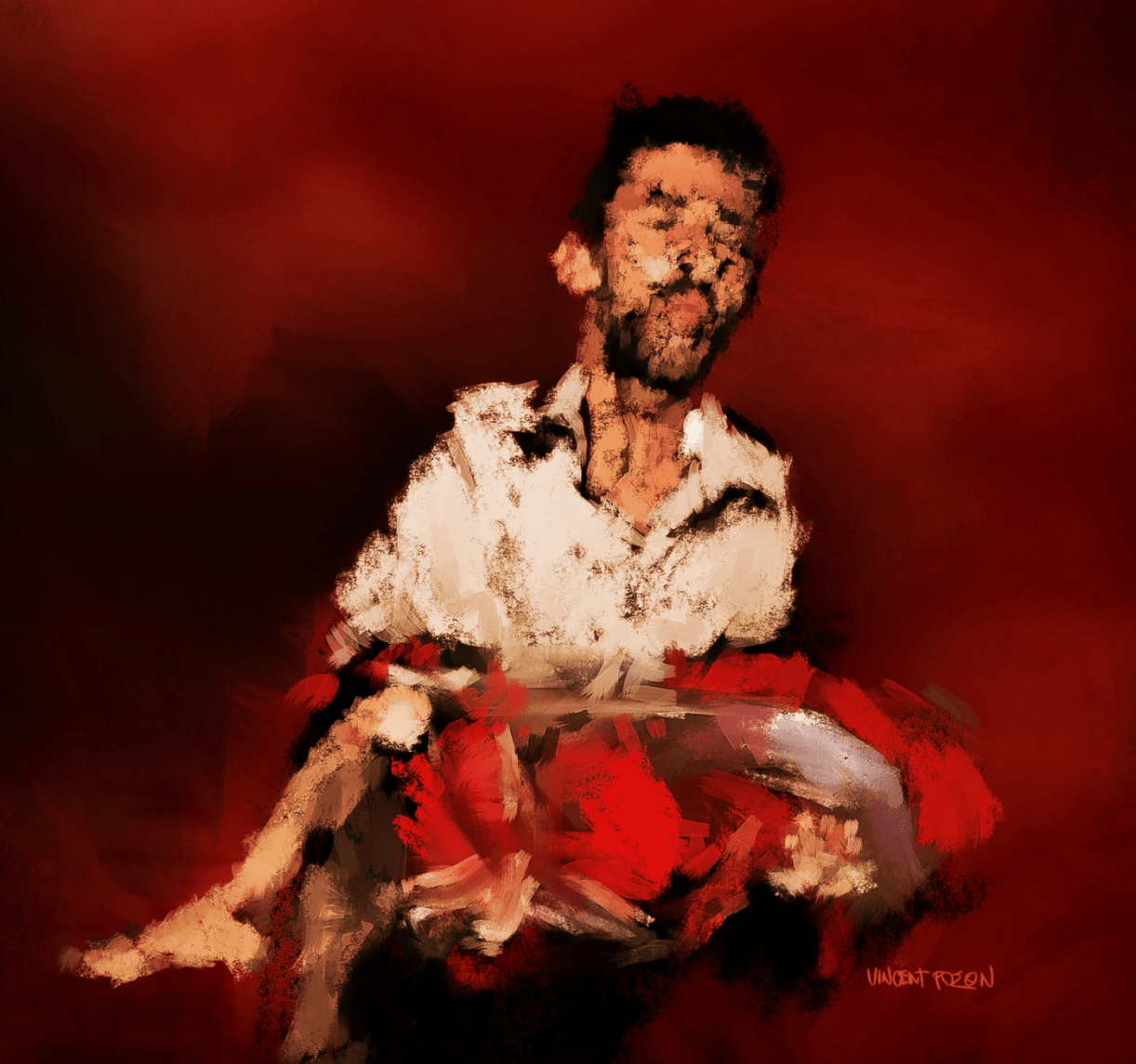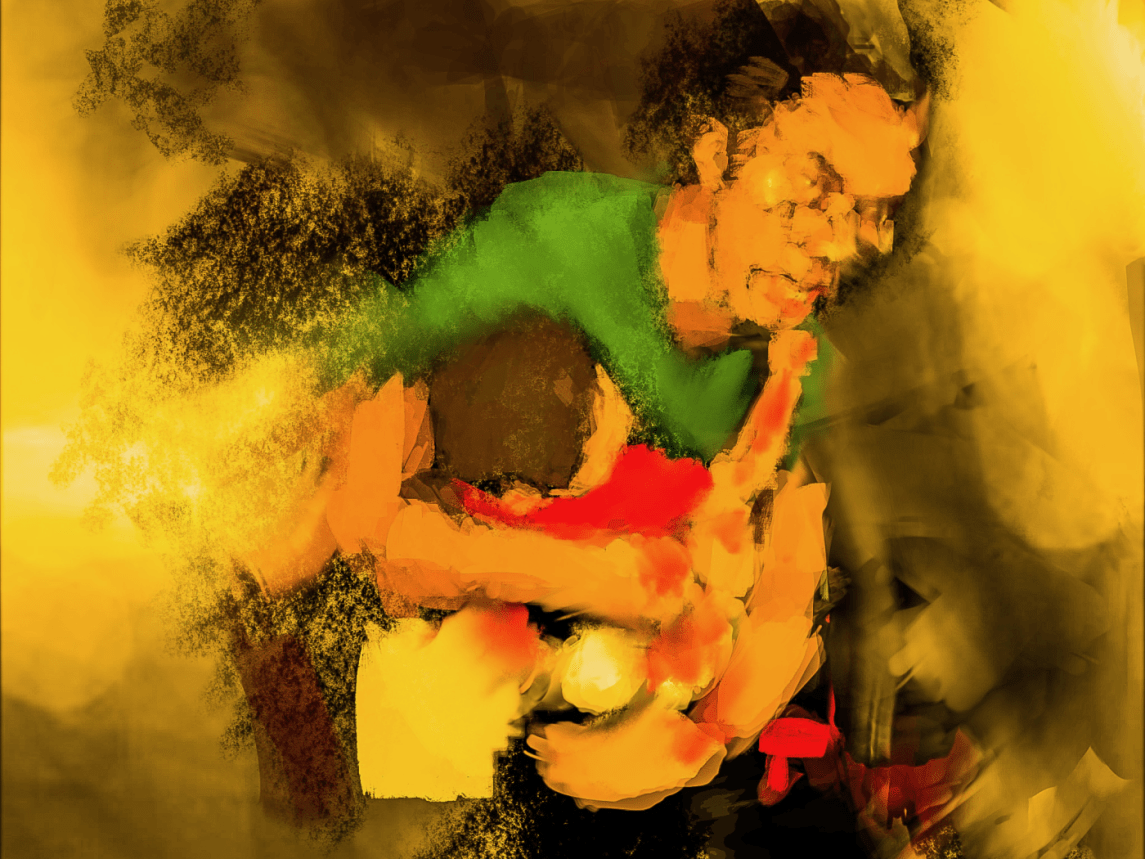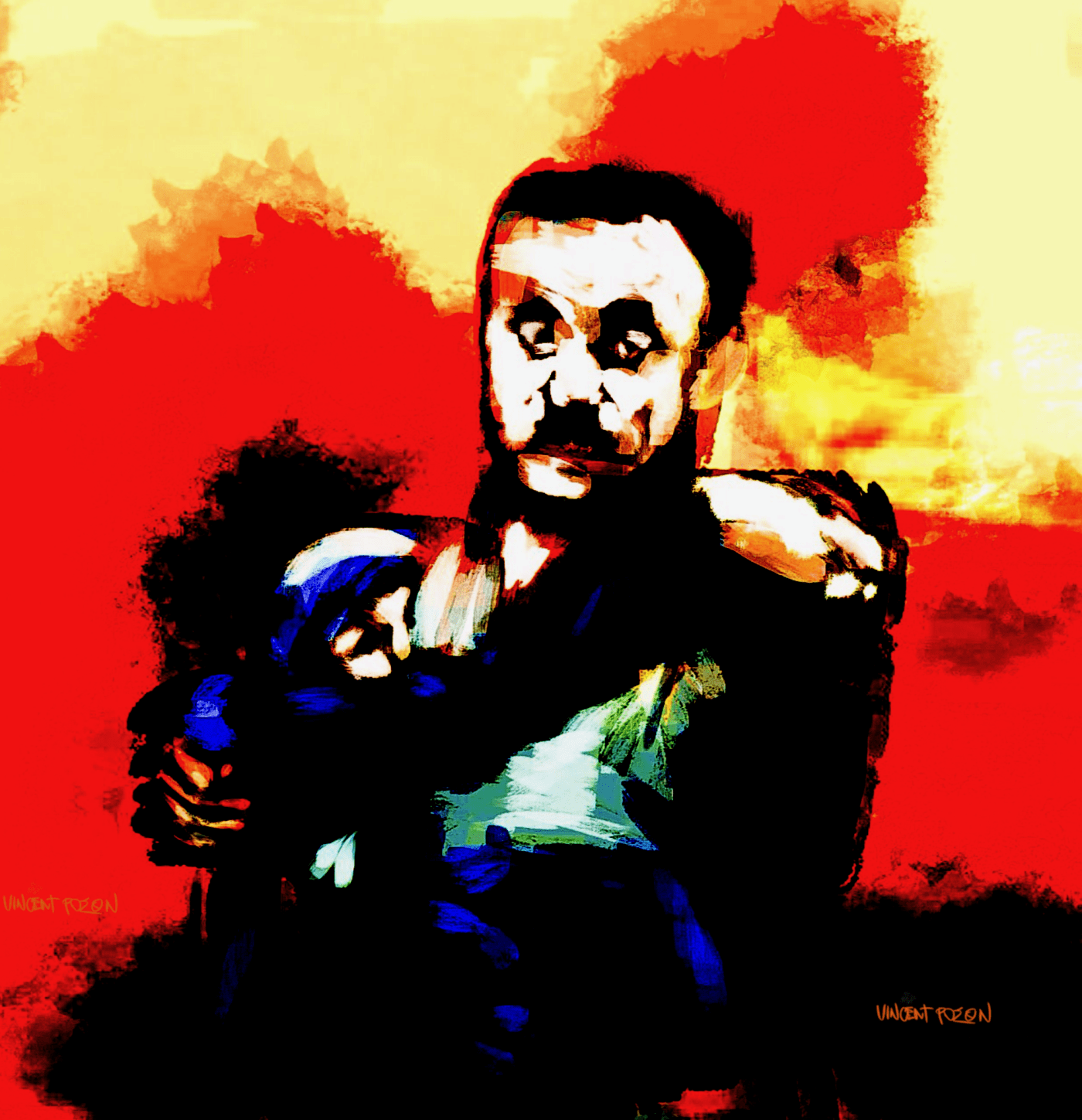 ---
The jew king whispers to his hands at night
What sort of man is this
scarfed with the red of a race
he is so hard to kill
their young though are easy
I bomb the beach and they vanish to a mist
but the grown man is stubborn and sturdy
he is willing to be broadsword of his belief
willing to die as long as he takes
a few of my people with him
he I cannot destroy for he is legion
like roaches and there are more
in the recesses and the walls of the country
I have taken from them
always ready to stain the air to take it back
I have rained my best bombs on him
and still he stands

his children they scare me with their stare.
If you liked what you just read and want more of Our Brew, subscribe to get notified. Just enter your email below.