PET TALES

By Desiree Carlos
Some owners do not seem to be very particular with the dog food or cat food they give their pet.  But these same owners are particular about medical expenses for their pet when the latter gets sick.
If you do not want your pet to get sick, and you want to avoid paying medical bills, you have to ensure your pet's food is properly stored and is still safe for your pet to eat.
"Do you routinely check expiry dates on the food you buy?  What about making sure you store your food properly once you bring it home from the grocery store? For most of us, this is just common sense. But have you ever thought about food safety for your furry friend?" asked Val Culpin in "Pet Food Storage and Safety" in petcurean.com.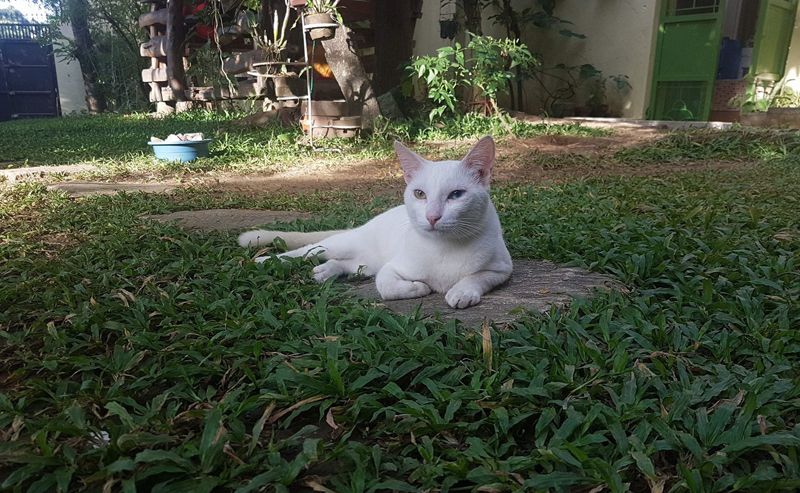 "Correct pet food storage and safety is extremely important to keep it fresh and ensure the health and well-being of your pet. This is especially important for foods which are naturally preserved," Culpin said.
Culpin stressed a responsible owner chooses high quality pet food that contains the best ingredients available, and checks the expiration date always.
Storing kibble
1. Kibble or dry pet food must be stored in a cool, dry place. The basement is not the best place because the temperature changes in the area can encourage growth of mold.  Creepy crawlers or rodents usually stay in the basement also and they might chew on the pet food package and eat the kibble inside.  Some rats are carriers of leptospirosis which dogs can transfer to humans.
2. It is best to keep the dry food inside its own bag or package to prevent oils in the food from penetrating the plastic and going rancid. Place the bag inside a container with an airtight lid.
3. If you plan to pour the kibble into the container, make sure the container is very clean and dry.
Take note however that it will be difficult to the food to the pet store if you have removed the food from the bag which contains the date code and lot numbers which may be required by the store.
Storing canned food
1. Opened can food can be kept in the refrigerator for three to five days. Please cover the can.
2. Canned food, or dry kibble which has had water added, should be put in the ref or discarded to prevent the growth of harmful bacteria.
Can kibble and canned food be frozen?
1. Yes, canned food can be frozen but remove the food from the can and put in a freezer-safe container.
2. You can freeze kibble in airtight bags and thaw as you need it. "But common sense dictates that you should only keep frozen as long as you would your own food in order to maintain freshness," Culpin said.
Culpin reminded owners to regularly wash all bowls, containers and utensils that come into contact with your pet's food.
"Proper storage of pet food is as important as storing your own food correctly. Failure to store it properly will have the same unpleasant results as with people," Culpin said.
This article also appears in the Manila Standard
If you liked what you just read and want more of Our Brew, subscribe to get notified. Just enter your email below.