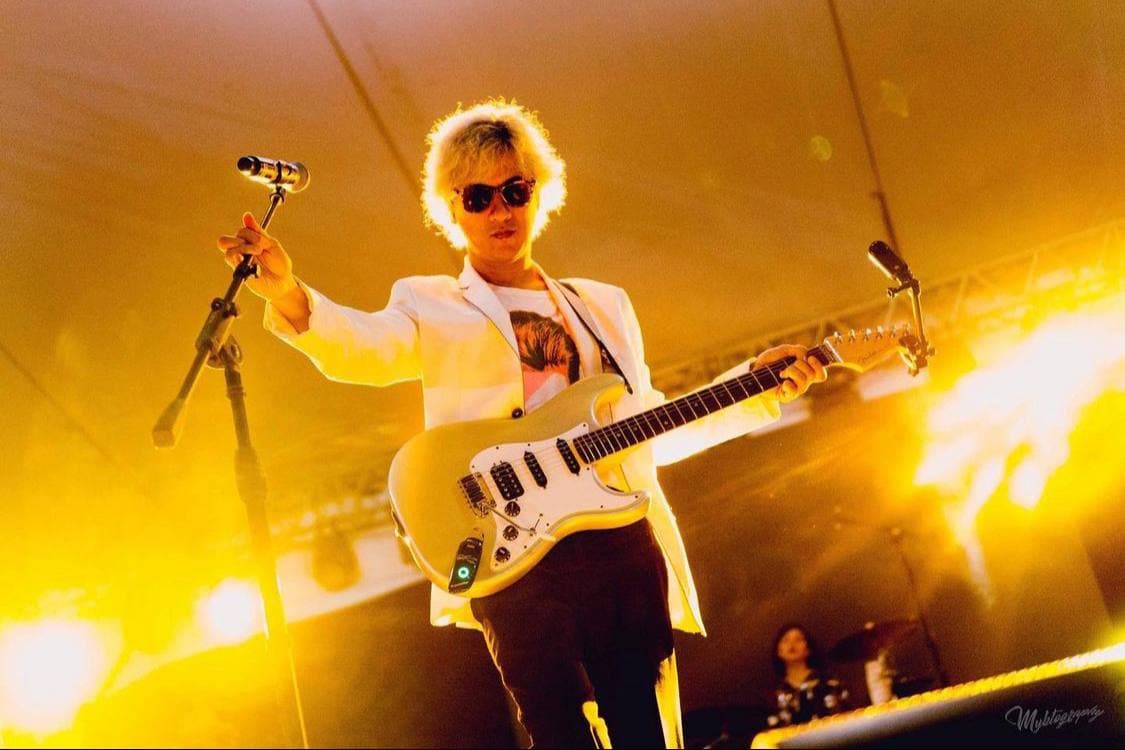 Former Eraserheads frontman Ely Buendia's candid statement that he and the rest of the band "were never friends" triggered violent social media reactions from Eheads' fans. And he was just glad to give back some of the lovin'.
Backstory: In an interview on the Spotify podcast "Wake Up with Jim & Saab" on May 27, Buendia was asked by the hosts to share some song trivia. When the hosts mentioned "Minsan," a sentimental recollection of college days that fans have come to associate with the band's long friendship, Buendia replied:
"It's one of those songs… There are some songs, when you mature as a songwriter, (you hear) lyrics na medyo cringe-worthy. It's not a specific line, but the whole sentimentality of it."
He added:
"It's about fans… I was kind of sick of fans saying, when the Eheads broke up, 'You're friends, you shouldn't have (broken) up. You made us feel bad.' I was sick of that. I think everything points to that song. That's what they reference all the time."
Then the bombshell:
"What fans didn't know, what the public didn't know (is) we were never — okay, I don't want to break any hearts again… We were never close, we were never friends, as in tight friends. That's why we broke up."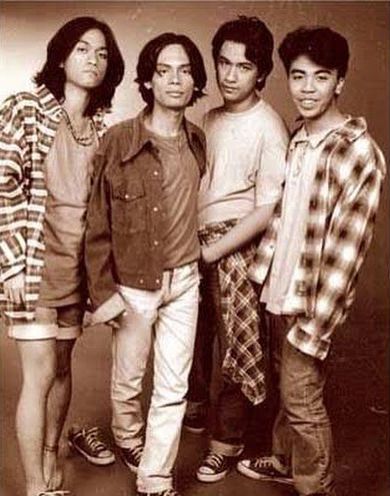 "We had a very, very good working relationship. It's just that I don't like it when people say that it was the wrong way to go, 'yung dynamics within the band."
Despite being together for 13 year, Buendia said he never really became close with bandmates Marcus Adoro, Raimund Marasigan, and Buddy Zabala.
The Eraserheads disbanded in 2002.
"Minsan" is about friendship, Buendia says, but not about his bandmates.
"That song is actually about my actual friends, the friends that were with me during my stay at Kalayaan. It wasn't about the Eraserheads. It was about my friends."
Kalayaan, or Kalay, is the Kalayaan Residence Hall at the Diliman campus of the University of the Philippines (UP) where Buendia and his bandmates stayed when they were in college.
Buendia's statement did not sit well with many Eheads fans, who began bashing the former frontman on social media.
Hours after the podcast, Buendia posted on Twitter:
"Big deal, still? Why hate on people who want to tell the truth? I didn't ask to be interviewed, nanahimik na nga ko dito eh living a happy life kayo yung makulit about the eheads. The music is all that matters, have you forgotten about that, and who wrote most of it? Just sayin."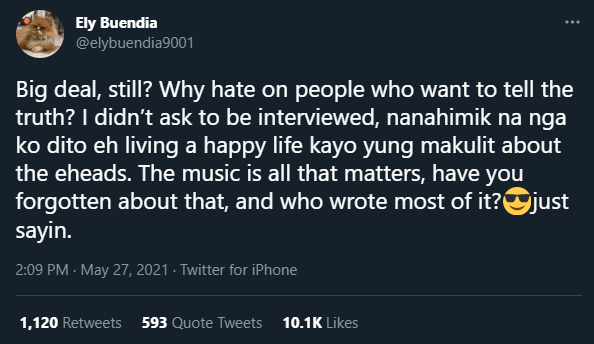 He followed it up with several other tweets:
"Lol it's also weird that I have more Ehead fans who hate me than DDS. Priorities, I guess."

A follow-up tweet referenced the reunion show of the 90s sitcom Friends:

This was followed by a tweet showing a photo of Buendia's cat, and about being dedma about the whole episode: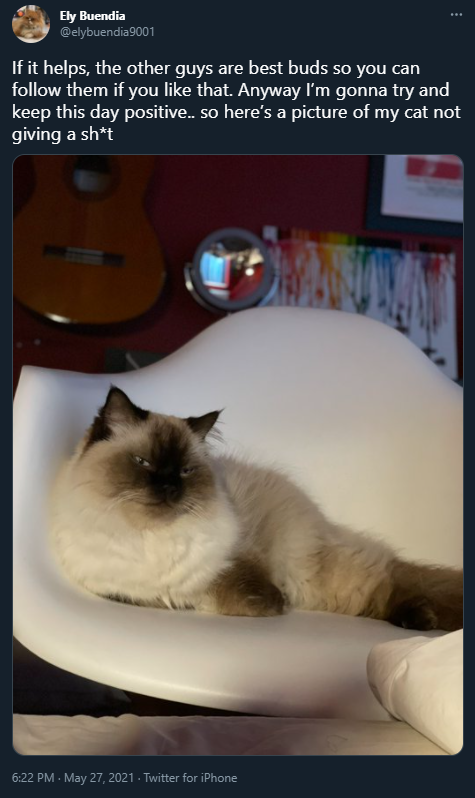 On the morning of May 28, Buendia posted another tweet about the "lessons from the whole 'not friends' brouhaha:"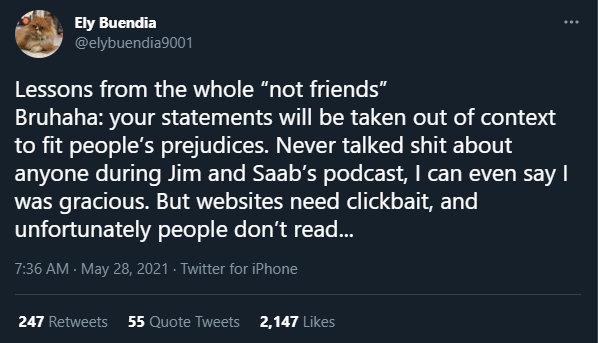 On Instragram, Buendia shared this photo: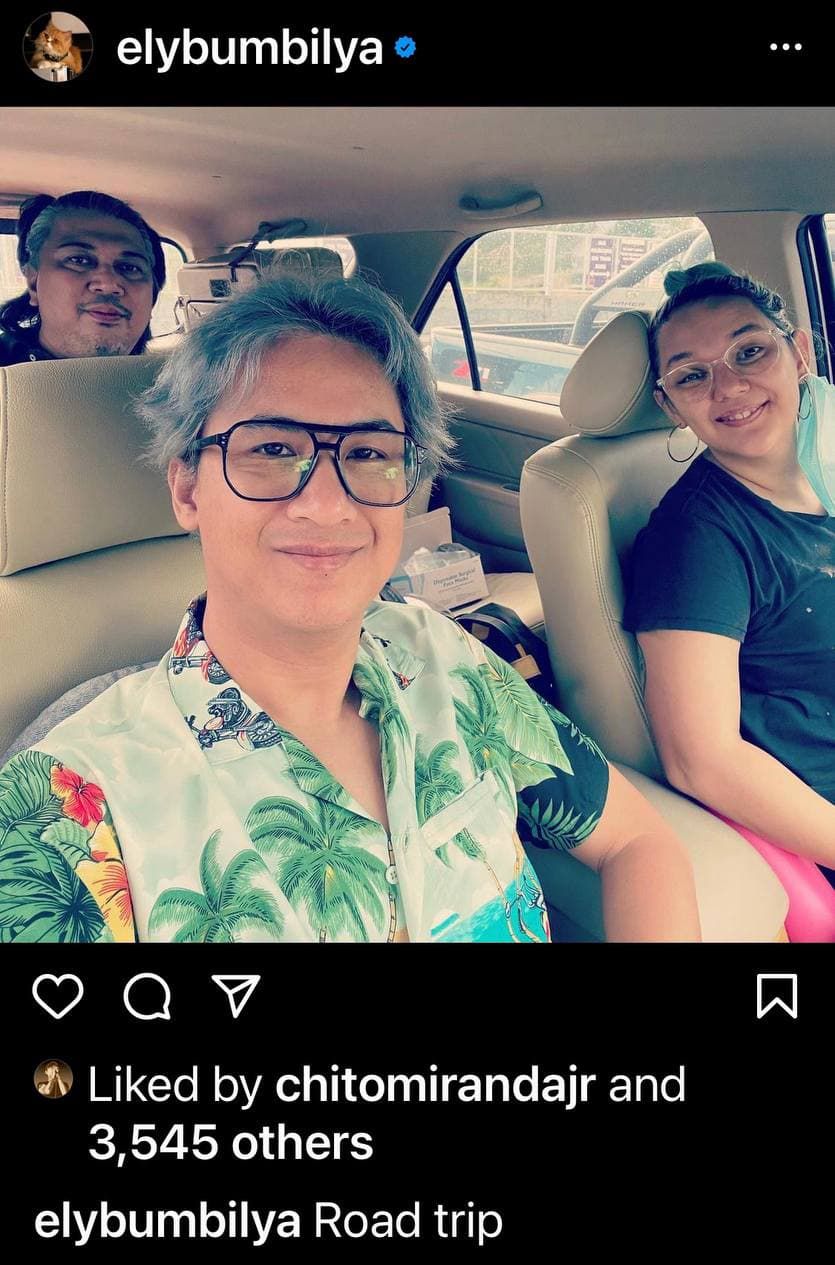 As expected, meme-crazy netizens had some fun with Buendia's "not friends" comment: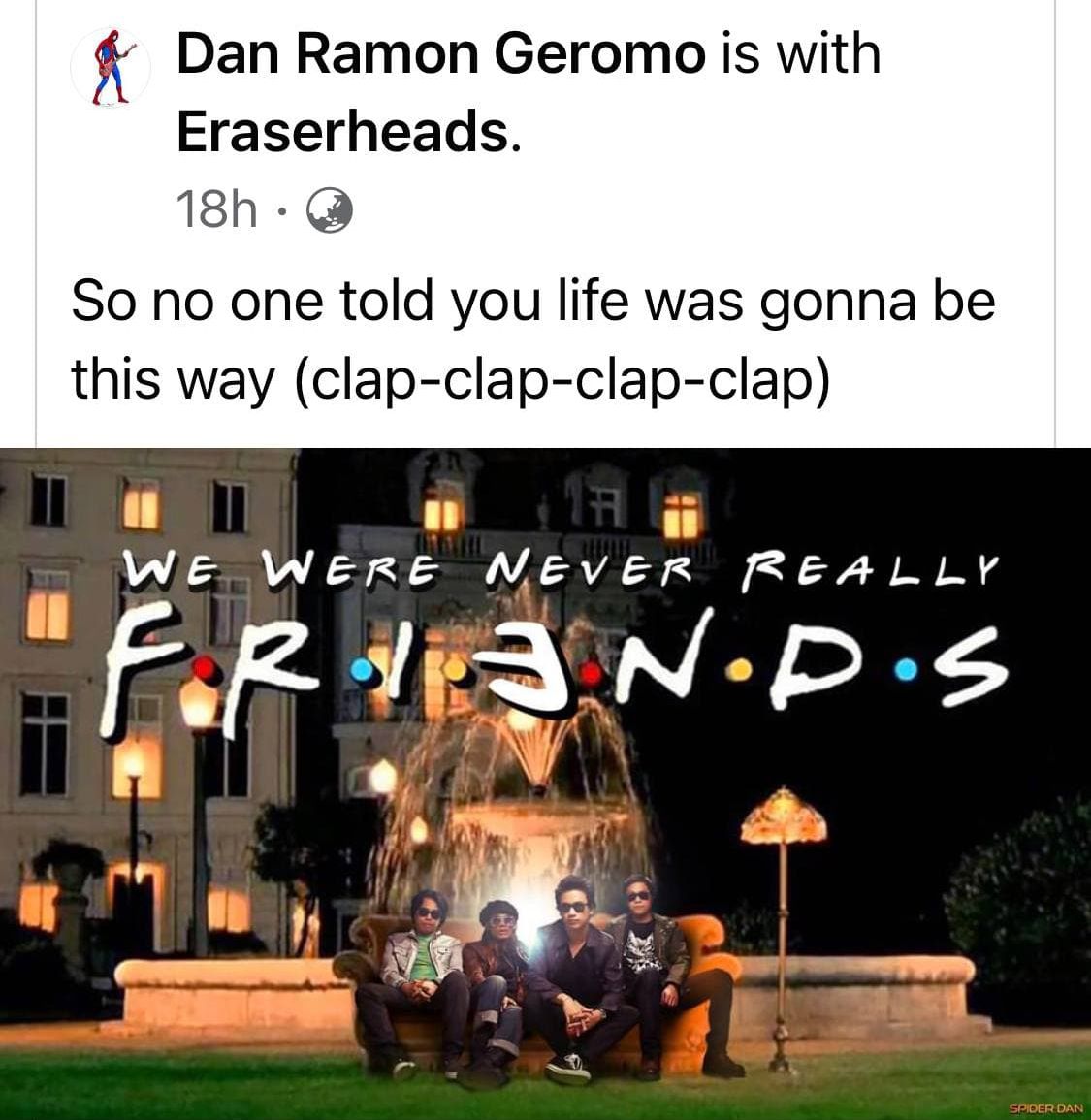 Singer and composer Dong Abay, who once shared a pad with the Eheads when he was one-half of the duo Yano, shared this on his Instagram account: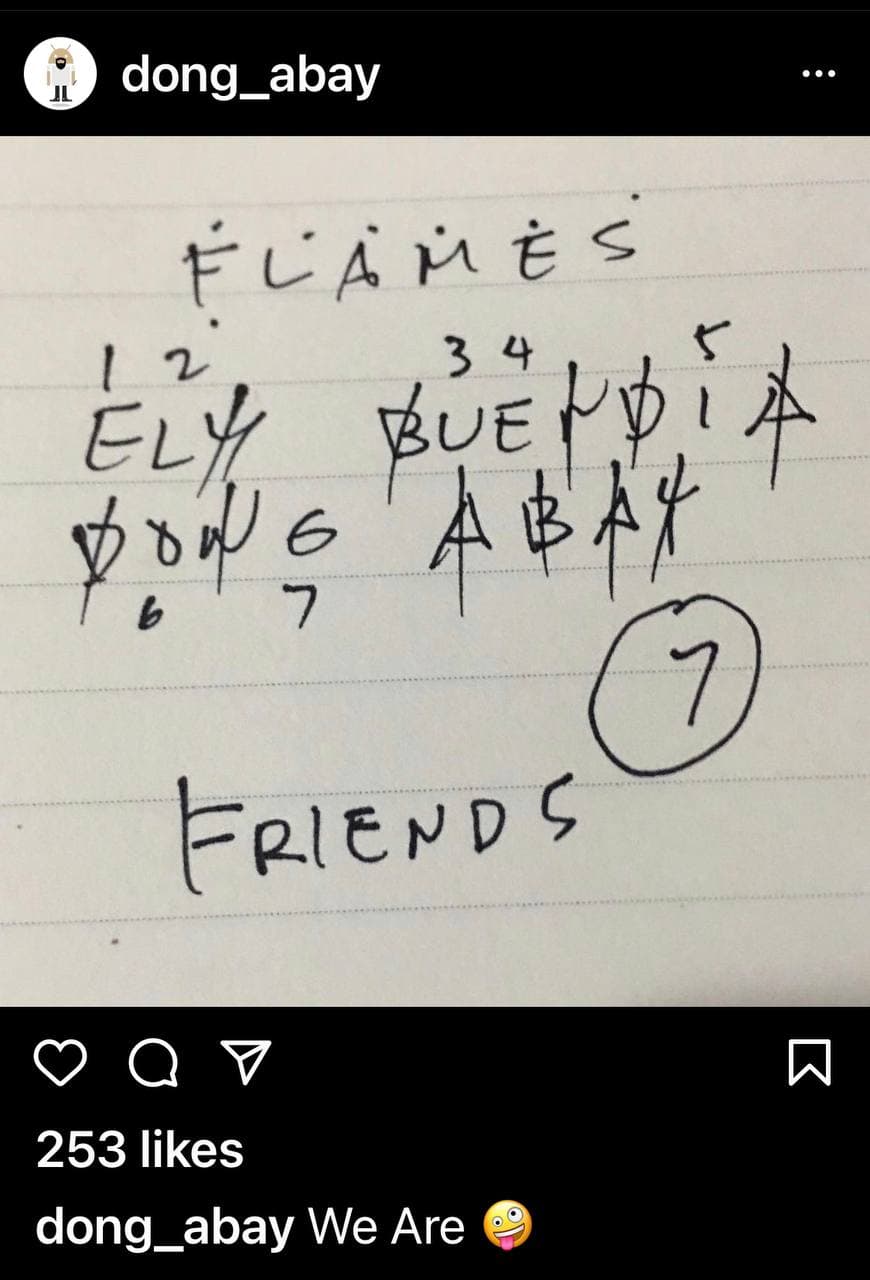 But how did his other bandmates take it? Marasigan, on his Facebook account, seems to be taking everything with good humor: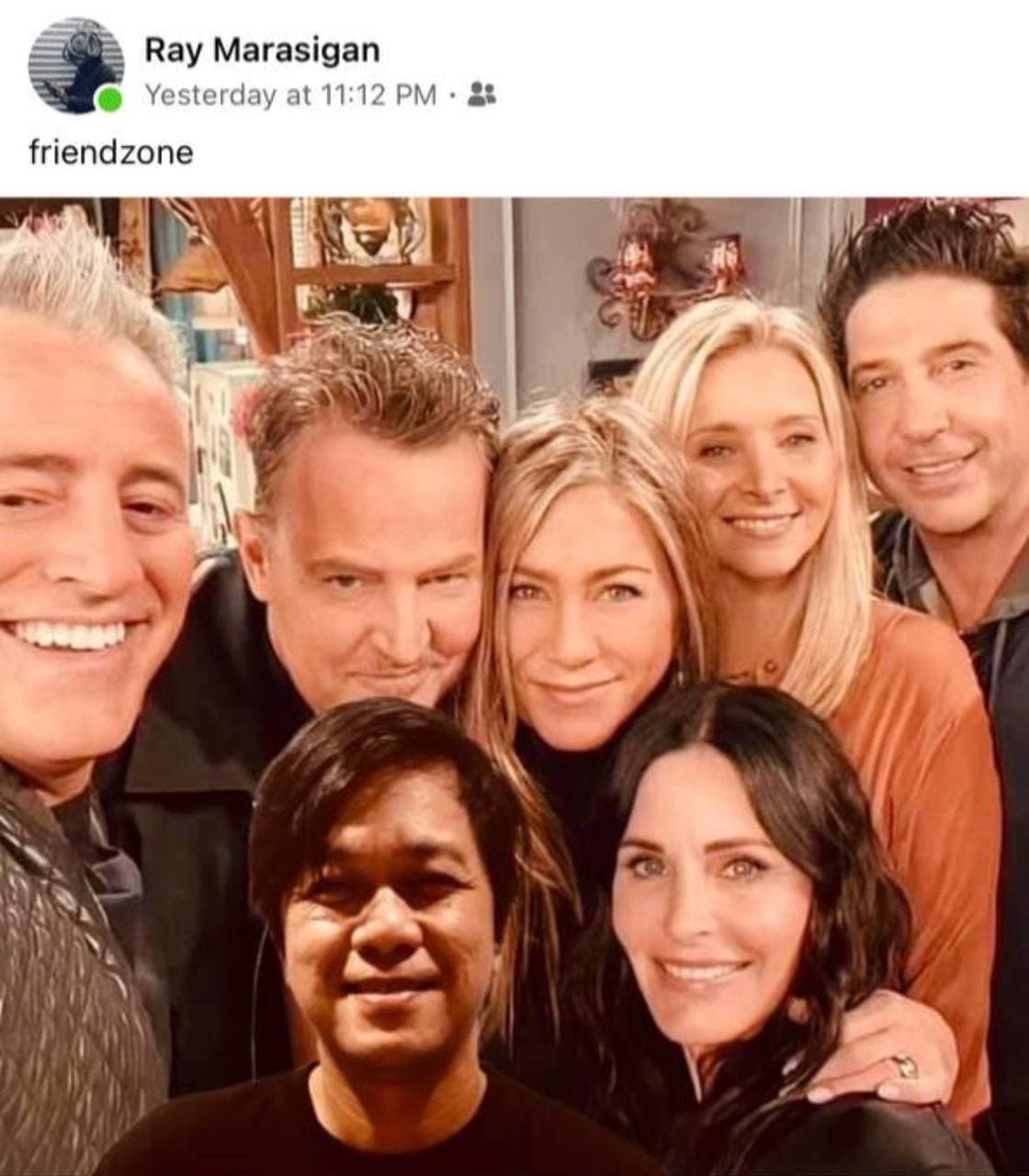 The post was restricted to his "Friends" list.
If you liked what you just read and want more of Our Brew, subscribe to get notified. Just enter your email below.