by Vincent R. Pozon
Life in the creative arts is fraught with difficulty. The hungry artist is a stereotype because it is true: he knows the flavor of hopeless and hungry days.
There are scores of painters who join advertising because it is a far more generous industry. They become blessings to commerce and to the task of turning products into brands - many of them excelling as art directors and creative directors and commercial directors. Half their hearts are elsewhere. So after careers in advertising, they pick up the brush again, and treat us to genius now unbridled, to art let loose.
Notable, of course, are names like Amorsolo, Olazo, Wilwayco, painters known for stints and accomplishments in advertising or commercial art.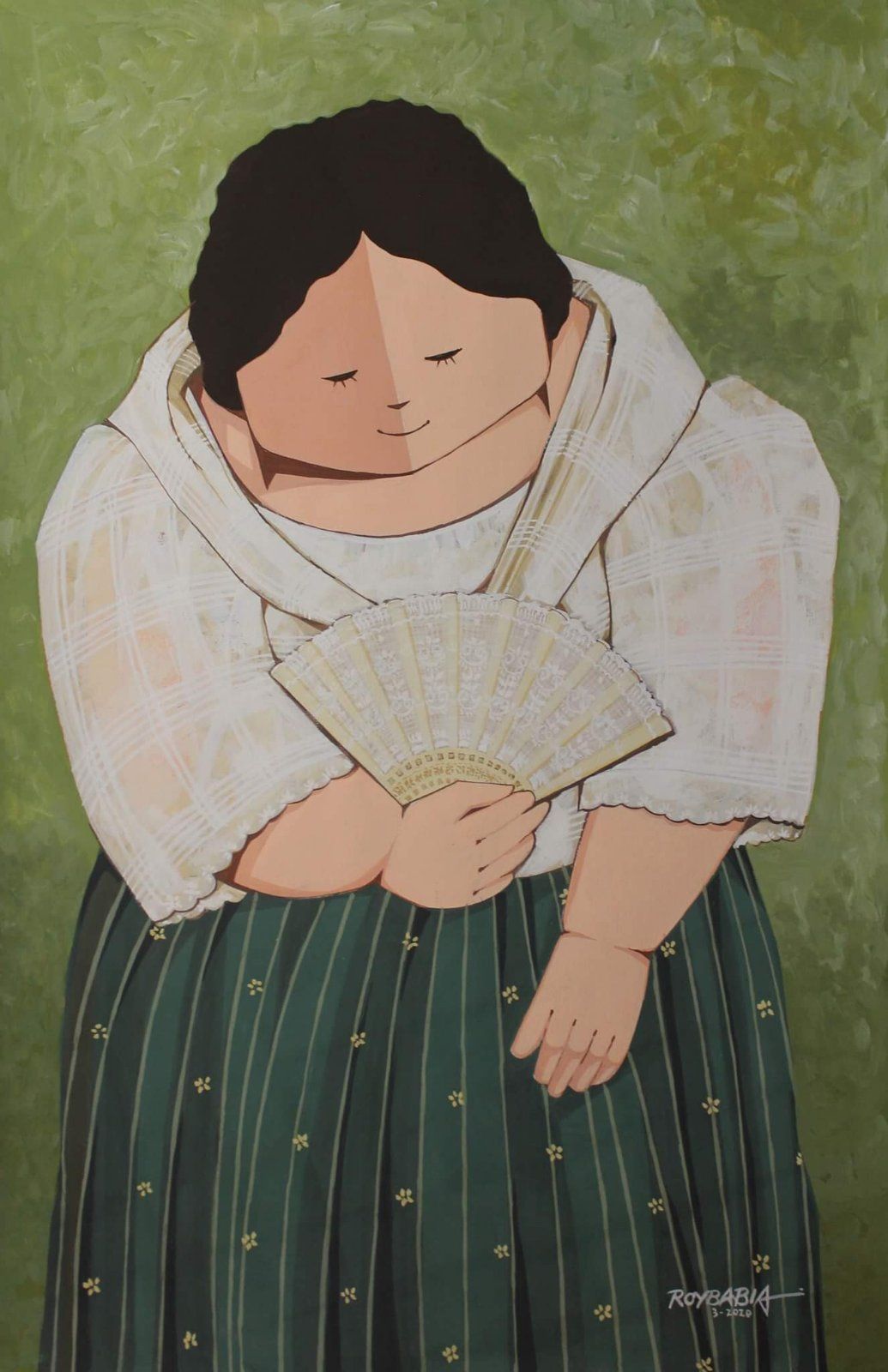 Advertising in the blood
Roy Lino Babia, a Bachelor of Science in Fine Arts graduate of the University of Santo Tomas, was more than just successful in commercial art, he was spring of landmark advertising far too many to mention here.
Tito Roy, as he is called by colleagues, was with Basic/FCB Advertising in 1980 where he helped create the landmark Langhap-Sarap campaign of Jollibee, the campaign that made Manila the only port where McDonald's failed to be market leader, embarrassing the Golden Arches company; and the highly-successful Spartan Sandal Marupok Ka TV campaign. The Ad Congress celebrated both projects in 1985 and 1989. He later helped launch the Promil Gifted Child campaign, a campaign that essentially built a category, and Clusivol's Bawal Magkasakit, a success that runs to this day, both in Adformatix.
"I found my way around some of the best ad agencies in Manila as an art director, a TV and radio producer, a graphic designer, up to my ending role as head of creatives in what was then the largest independent ad agency in the country", Roy narrated.
As tangible proof of his graphic skills, he has the acclaimed People Power (1987) book, an oral and visual history of the revolution of 1986, to show.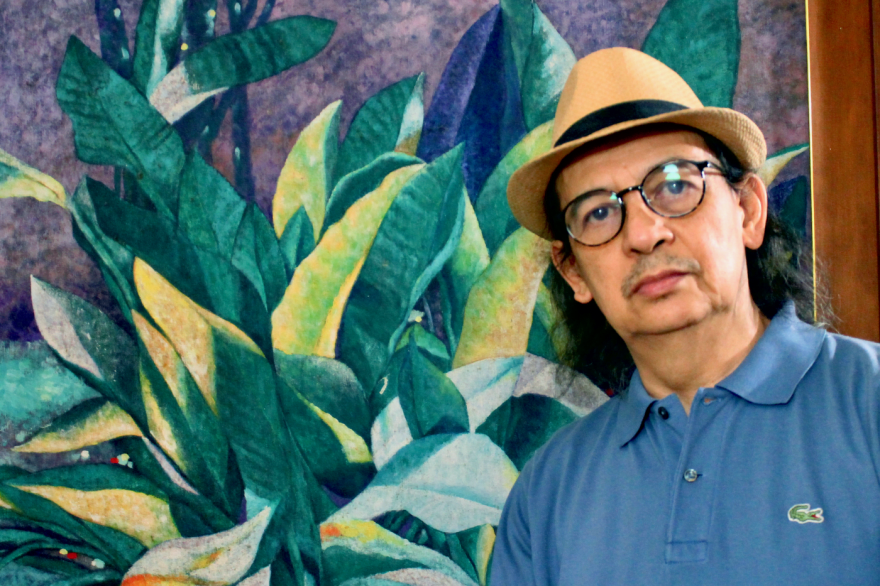 "After spending 35 years in advertising, I went back to painting."
There is a belief that the discipline of advertising, when seared into the lives of artists, make for better art, better films, better poetry. Being people who know the science of communications well, they go to great trouble making sure the message of their art is imparted clearly.
The Influence is Home
An oft-repeated advice to artists or writers looking for a voice is to be true to yourself. The Japanese are unique because you cannot mistake their art as anything else but Japanese. The Thai are truly Thai, even in their advertising. Roy Babia went home, to Lucban, to provincial peace, to vendors and fishermen in the markets; he went home to the colors of a famous festival.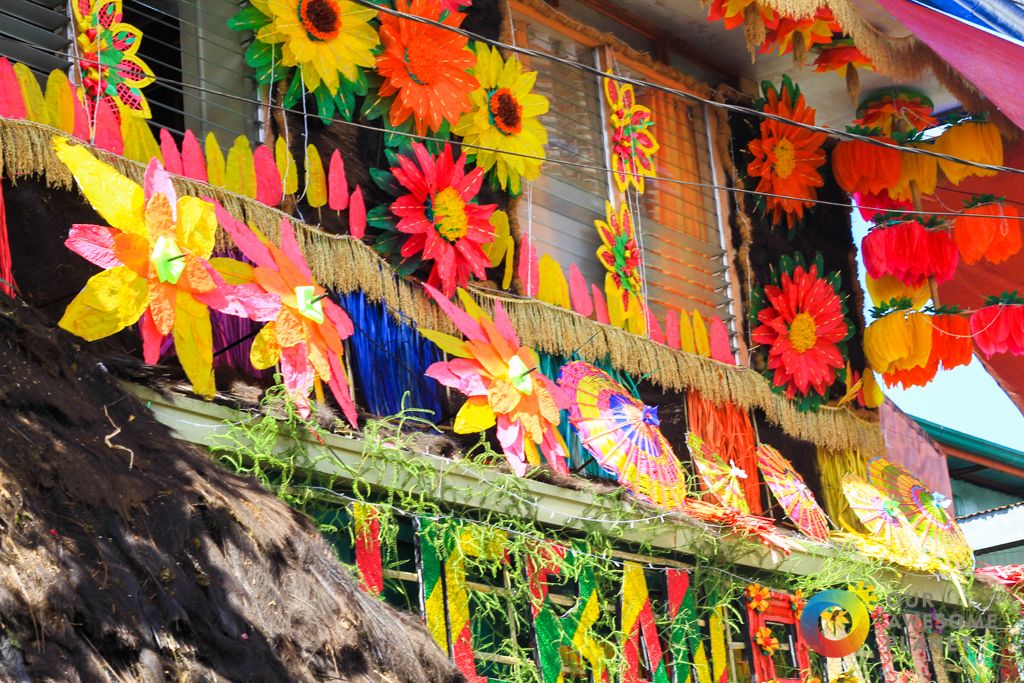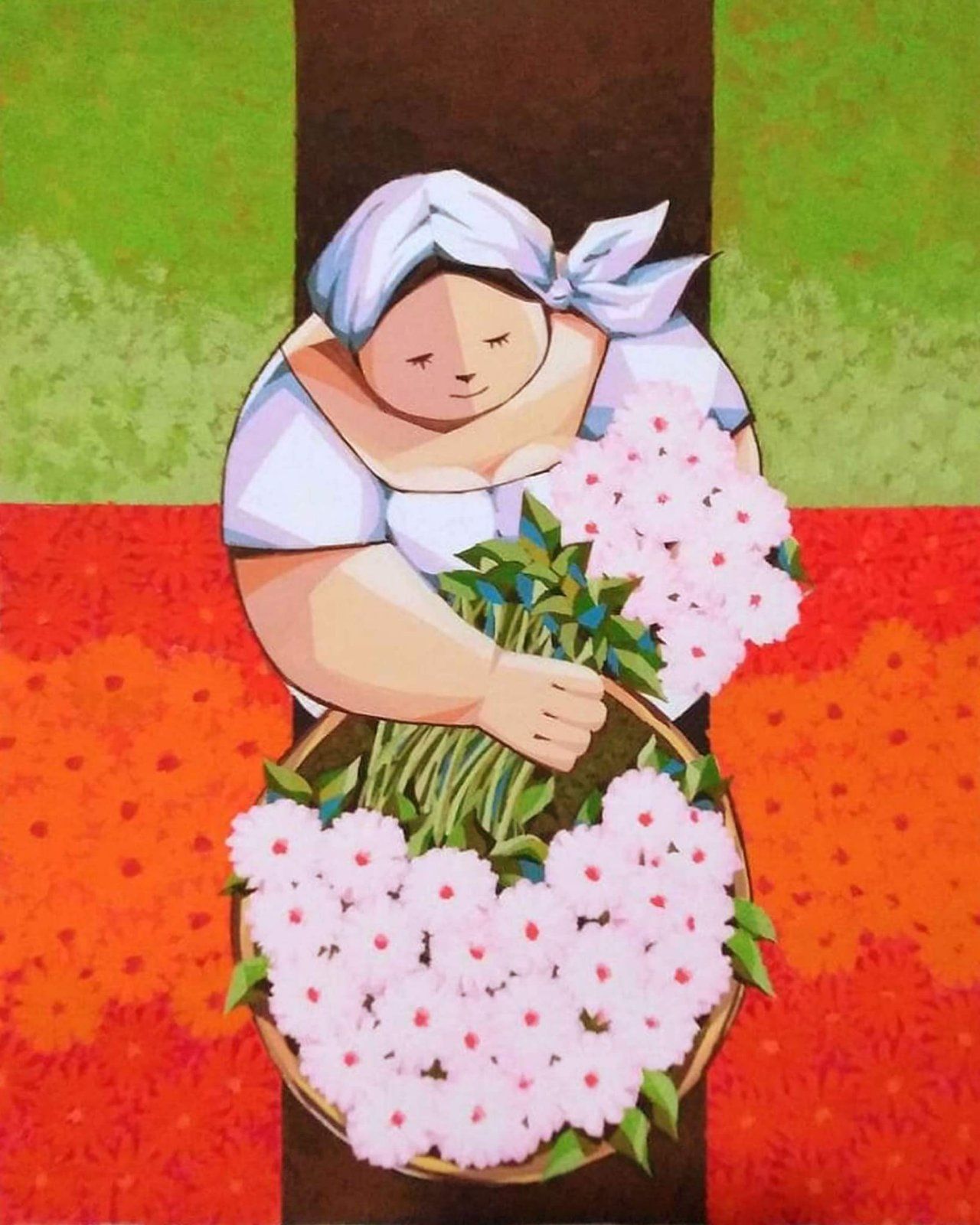 "I was exposed early on to the creative culture of the town".
The town fiesta, the Pahiyas Festival, "is a visual feast of colorful subjects and shapes, featuring scenes of rice-planting and houses decorated with colorful kiping (leaf-shaped wafer)".
"My creative process is simple", Roy explains, "I take cues from everyday scenes and things. A short trip to the palengke for essential errands gives me interesting subjects I work on once I get home. The street vendor selling mangoes, or the manang who sells tinapa, or the sorbetero with his ice cream cart. I made a lot of these palengke trips in my lifetime".
These images are central to his art.
The internet is a gallery
The pandemic, along with the extended quarantine, was more than a monkey wrench in the plans of a freshly retired advertising man. And the plans were large: "I was supposed to mount my first solo gallery exhibit last year, but it had to be postponed".
Roy is a prayerful man and is armed with a faith robust and firm. What did he do, faced with a obstacle the entire world has no solutions for?
He painted.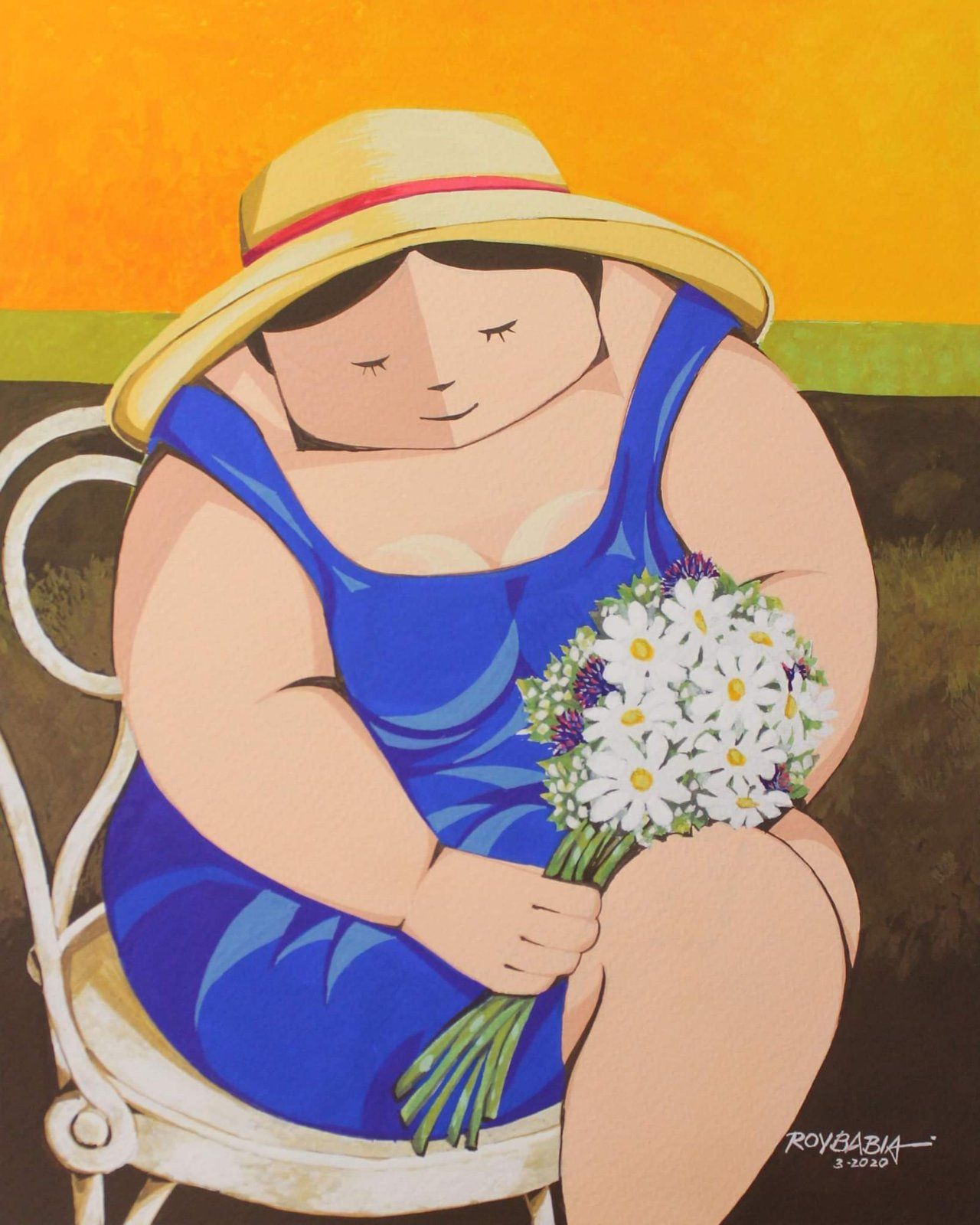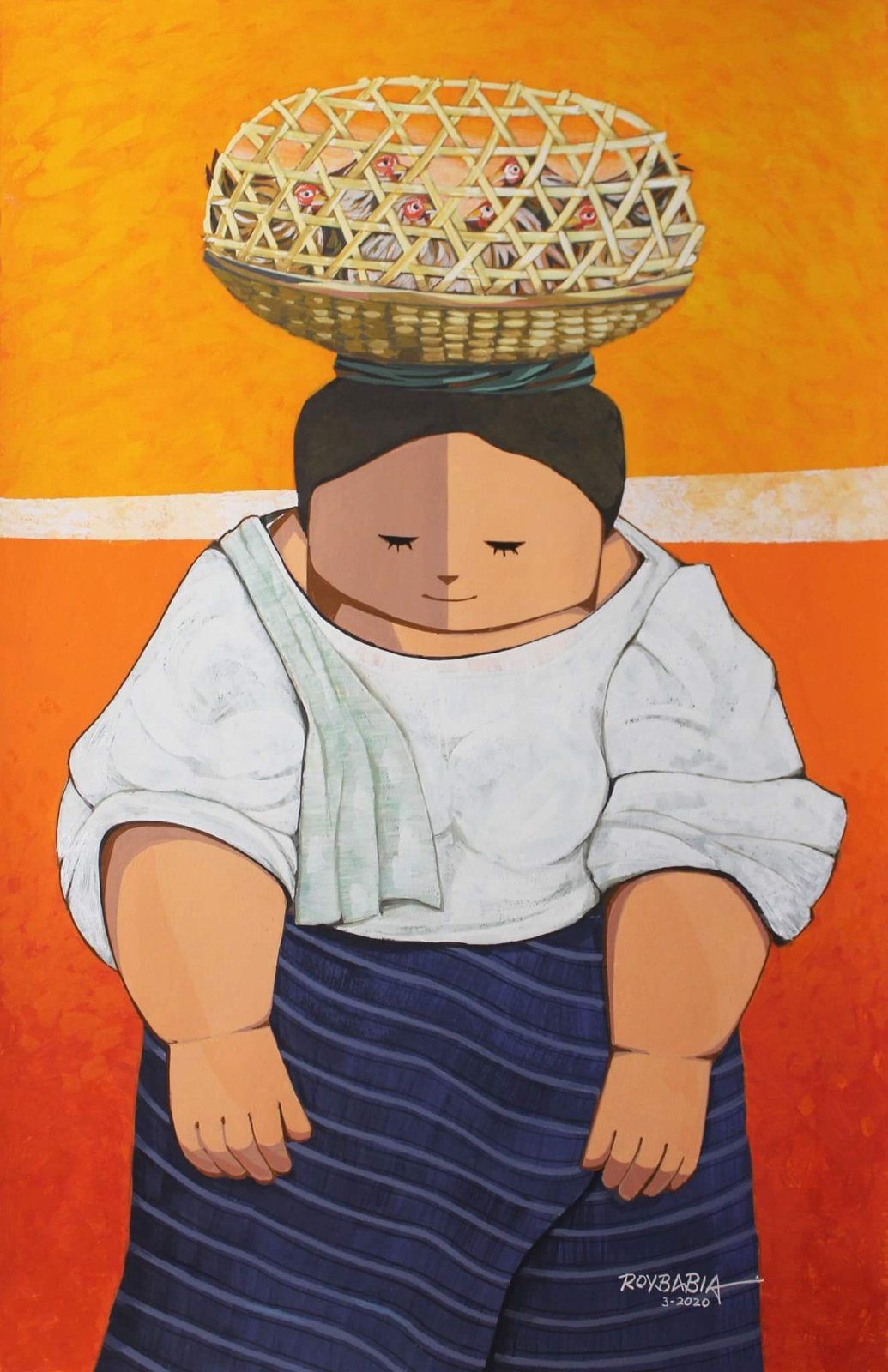 "I just kept on coming out with new pieces even without an exhibit coming up. Keeping tabs with artist friends and the community, and joining online exhibits proved fruitful". The internet was the gallery: "I was able to sell the pieces for the solo exhibit by posting online."
The discipline of advertising and a prayerful heart embolden and enable Roy the Painter. What pandemic? Roy Lino Babia can be reached via cell: 0917-872-0923, email: roy_trbabia@yahoo.com and Facebook Messenger: https://www.facebook.com/roy.babia
If you liked what you just read and want more of Our Brew, subscribe to get notified. Just enter your email below.