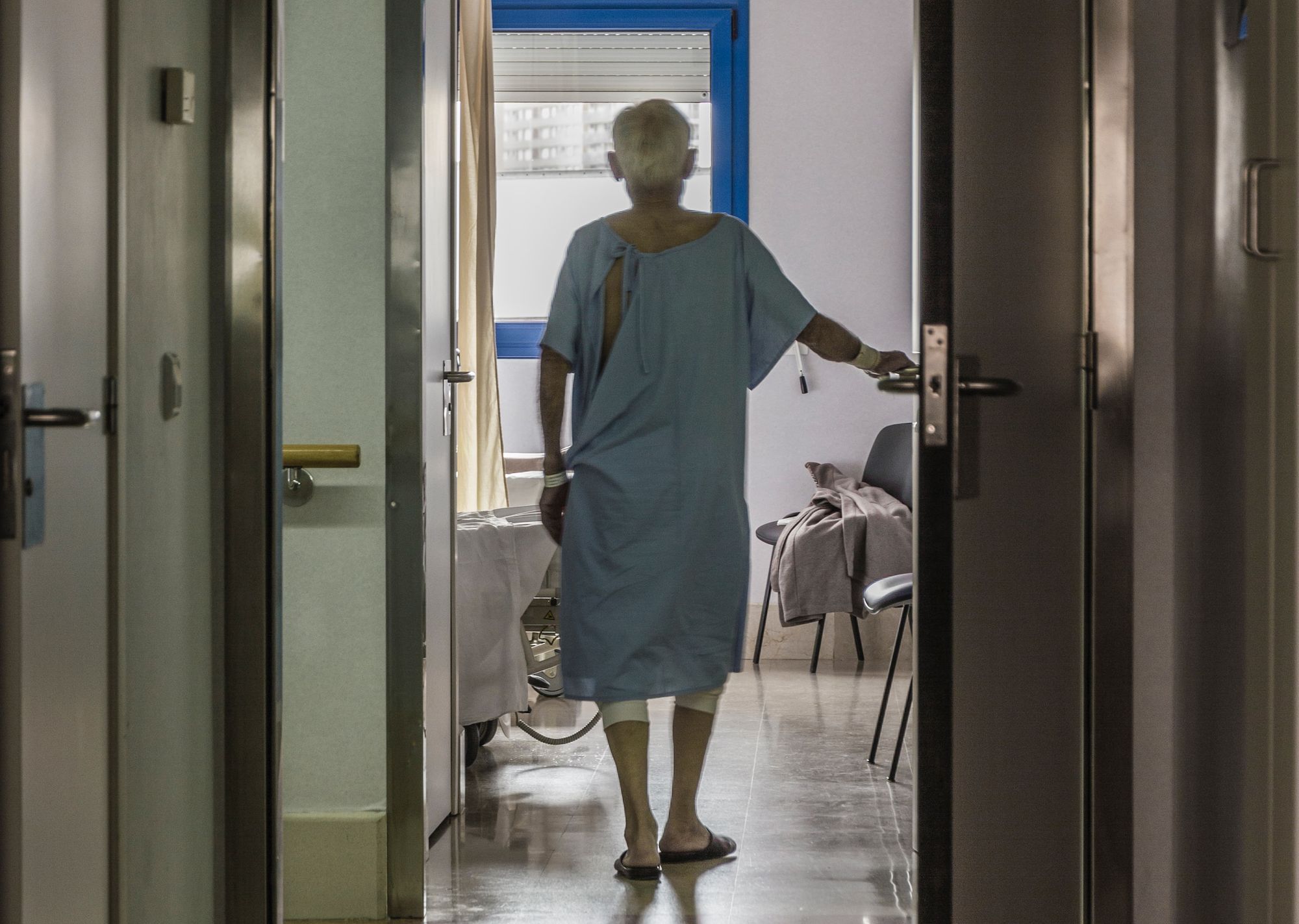 Intro by Ted Kooser
S.C. Hahn is an Amer­i­can poet now liv­ing in Stock­holm where, as you'll see, it can be every bit as hard to get out of bed after an oper­a­tion as it is here. You can hear the machin­ery creak­ing, can't you?
---
By S.C. Hahn
This site has no industrial crane that swings
an arm around and lowers it to receive
a load to raise—pallets of bricks for a wall
or rods of steel rebar that will arc
in a bridge high over a river: here is only
a bed, the low hill of a sheet, and an older
man whose gears, stiff with disuse, are leveraging
his body, first untucking the legs to lower
them down to the floor, then bracing the beam
of a left arm against the mattress, the right hand
gripping a bed rail, and then the engine of pain
turns the whole contraption of bone and flesh
into a slow motion, up in increments
like a demolition film that's run in reverse
until a newer center of gravity is reached,
and the laws of physics require that whatever is down
must rise to meet a life that stands waiting.
---
American Life in Poetry is made possible by The Poetry Foundation (www.poetryfoundation.org), publisher of Poetry magazine. It is also supported by the Department of English at the University of Nebraska-Lincoln. Poem copyright ©2020 by S.C. Hahn, "Getting Out of Bed After Surgery," (2020). Poem reprinted by permission of S.C. Hahn. Introduction copyright © 2023 by The Poetry Foundation.
If you liked what you just read and want more of Our Brew, subscribe to get notified. Just enter your email below.