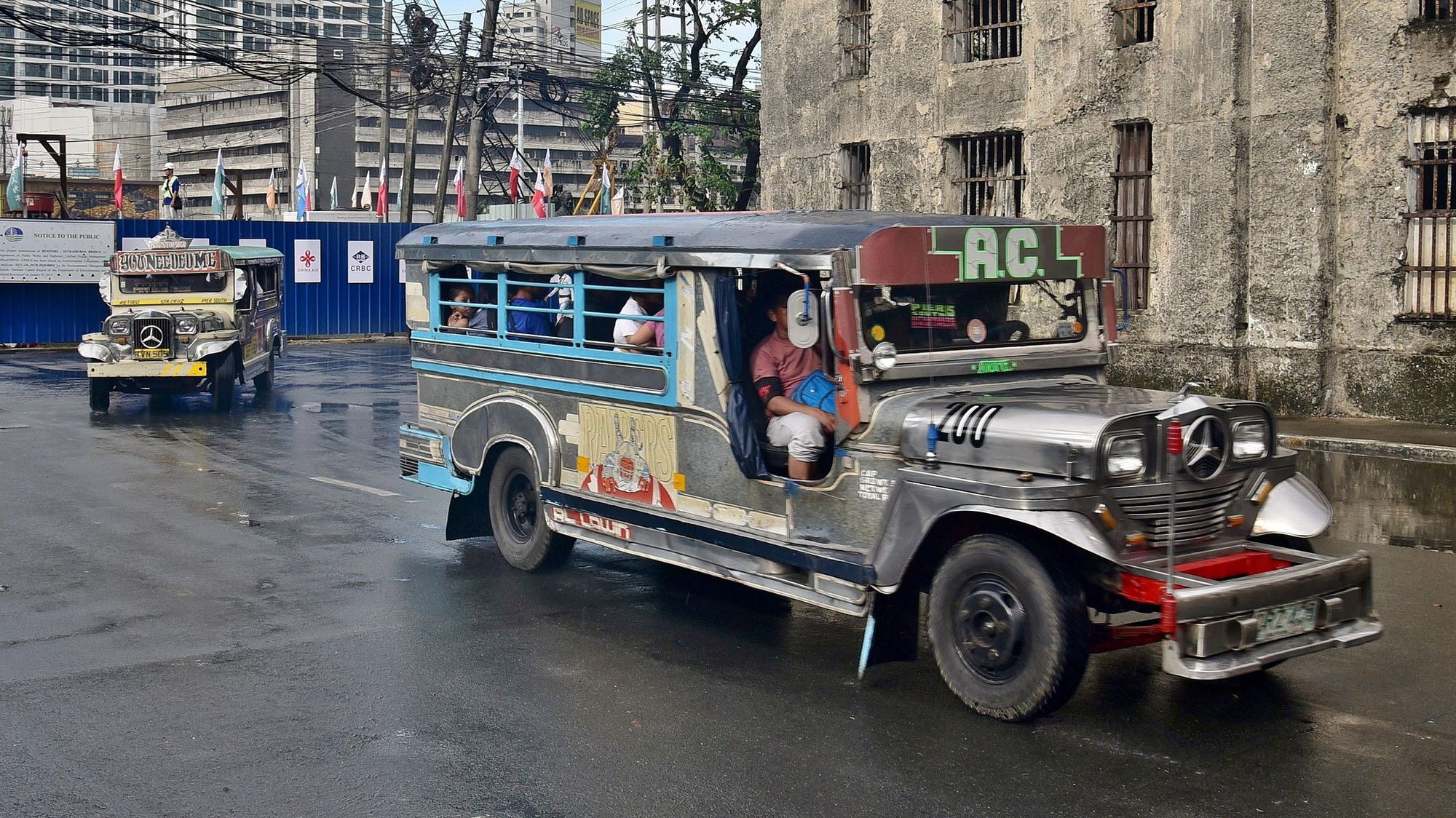 QUEZON CITY, Philippines (5 March 2023) — With the impending phaseout of traditional jeepneys by the end of the year, transport groups will hold a week-long transport strike from March 6 to 12.
Reacting to this, Greenpeace Philippines campaigner, Rhea Jane Mallari, said:
"As the government moves to modernize public transport, they need to remember that having clean and sustainable transport should go beyond modernizing engines and fleets. In order to be effective and equitable, any plan to modernize the transport system must be part of a holistic plan to make a city more liveable—and people need to be at the center of those plans.
"Currently, there are a lot of injustices that limit people's mobility. Today we see the calls of jeepney drivers and operators for inclusion in transport system planning. Every day we also witness the plight of commuters, pedestrians and micro- and active-mobility users, and even car owners. Urban injustices in mobility should be addressed by looking beyond technology, infrastructure, and regulations. We need to look at how to integrate equity in mobility within city planning and development.
"This can be done via a human-centered approach that takes into account the underserved communities into the transportation innovation process, helping them co-design, co-develop, co-implement, and co-lead new mobility solutions and practices. Governments can also create spaces for urban residents to collaborate with urban mobility actors (transport entrepreneurs, drivers, cooperatives, pedestrians, commuters, cyclists, and other road users) to strengthen relationships between residents, the public sector, and private industry in creating equitable, accessible, sustainable, and safe outcomes.
"We support the goal of providing safe, secure, efficient, eco-friendly, and cost-effective modes of transportation for people. But this transition should be inclusive, equitable, and people-oriented. It is not enough to just have key stakeholders consulted on the matter of modernization; the government should also recognize them as partners in creating and implementing programs, policies, and solutions related to urban mobility.
"The current solutions being offered do not address systemic issues in our transport system and cities. They merely signify a shift from old technology to a newer one which is still polluting. We need to realize that the issue is not just about shifting from old to new jeepneys. In the bigger picture, mobility is not just about roads and vehicles. It's about people moving around safely while reducing emissions and keeping environmental impact low—through green spaces, wider lanes for walking and cycling, and better mass transport systems.
"Public transport is the bloodstream that gives life to cities; it is what connects people to their loved ones, schools, hospitals, markets, and their livelihood. It is imperative that the government looks deeper into the plight of jeepney drivers and PUV operators and listen to their pleas for inclusion. The government needs to look deeper into the root causes of our transportation problems and take into consideration how urban residents will be affected by the transition. The transition toward a better environment and better cities should be just, and in the service of the people, in which no one is left behind."
Source: Greenpeace Philippines. You can read the original article here.
If you liked what you just read and want more of Our Brew, subscribe to get notified. Just enter your email below.