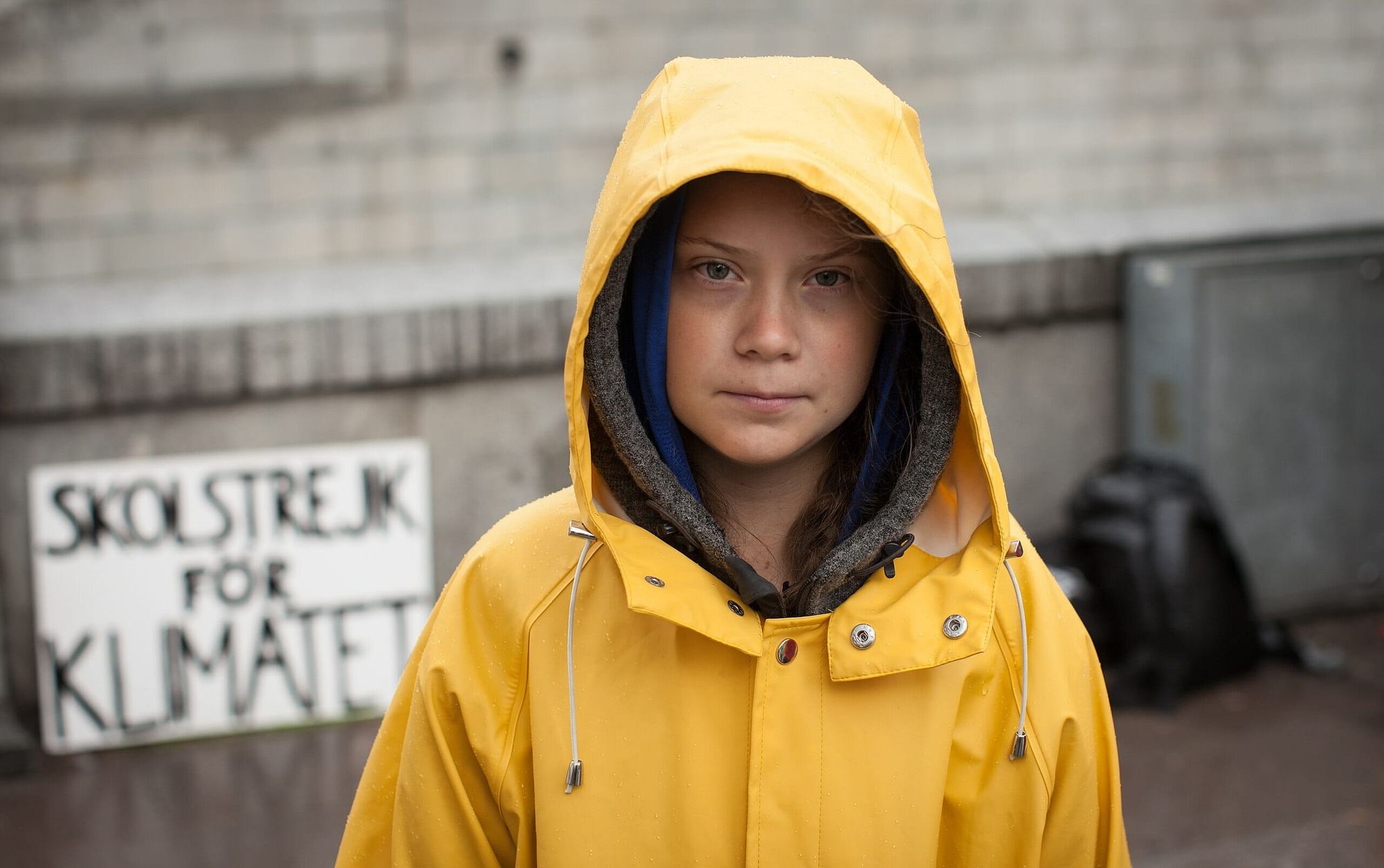 Can a nation's government violate human rights by delaying climate action? Greta Thunberg and hundreds of others say "yes" and are taking Sweden to court for their inadequate response to the climate crisis
by Grace Stinson
Greta Thunberg and more than 600 other young climate activists are suing the Swedish government for failing to take adequate measures to stop climate change. The class action lawsuit, which was filed on Friday November 25 in Stockholm, is asking courts to demand that the Swedish government take greater climate responsibility.
We are suing the Swedish state, because climate action is a legal duty.#Aurora #ClimateTrials #UprootTheSystem pic.twitter.com/sOSQX8hzjJ

— Auroramålet (@auroramalet) November 26, 2022
Specifically, the lawsuit has asked for Sweden to undertake more stringent measures to reduce its GHG emissions in order to abide by the goals set out in the Paris Agreement, namely to restrict warming to 1.5 °C above pre-industrial levels.
The lawsuit also alleges that Sweden's climate policies violate its constitution as well as the European Convention on Human Rights.
Aurora, the group of young activists who are taking the Swedish government to court, said in a statement:
"The Swedish state fails to meet the constitutional requirement to promote sustainable development leading to a good environment for present and future generations." (bolding added)
The central concerns in the statement included the lack of meaningful progress made at COP27, which ended last week, and the new Swedish government's abolishment of the Ministry of the Environment.
The suit was filed as a symbolic part of the larger climate action protest that took place in Stockholm on Friday.
In Stockholm with some heroes, at the brilliant Aurora action. pic.twitter.com/wLqtiv0WIw

— George Monbiot (@GeorgeMonbiot) November 25, 2022
Greta Thunberg has mentioned that the choice to file the lawsuit on Friday November 25 intentionally coincided with Black Friday, an increasingly global "holiday" marked by retailers advertising sales for the beginning of the holiday shopping season. The negative environmental impact of this day, which is meant to jumpstart society's consumerism in time for Christmas, has come under increased scrutiny in recent years.
Today on Black Friday is the perfect day to sue the state over its insufficient climate policies.

So that's what we did.

See you in court!
#Aurora #ClimateTrials #UprootTheSystem

— Greta Thunberg (@GretaThunberg) November 25, 2022
The growing trend of judiciary climate action
This lawsuit comes as part of a growing trend of using judicial action to inspire governmental action on the climate crisis.
As of 2020, the UNEP's Global Climate Litigation Report found that a total of 1,550 climate change cases have been filed in 38 countries.
In 2021, a Paris court found the French government guilty of causing ecological damage due to their failure to meet GHG reduction targets. The original case, whose plaintiffs consisted of four NGO's backed by 2 million citizens, was brought in 2018.
In 2019, the Dutch Supreme Court also upheld a previous ruling that had ordered the Dutch government to drastically cut its GHG emissions in order to comply with human rights obligations.
This argument, that climate inaction amounts to a violation of basic human rights, was first established in a landmark case brought by a farmer in Pakistan in 2015.
Sweden's history of climate action
The arctic is currently warming four times faster than the rest of the world.
Sweden, as one of the eight countries whose land lies partly above the arctic circle, is just beginning to face the effects of this disproportionate change in climate, but the warming climate is already changing Sweden's topography.
In 2019, the highest peak in Sweden was the south peak of the Kebnekaise massif, which is covered by a mountaintop glacier. This glacier has been losing up to two metres in height a year due to melting ice; as a result, the south peak of Kebnekaise massif has been demoted to the second-highest peak in Sweden, overtaken by the north peak of the same mountain.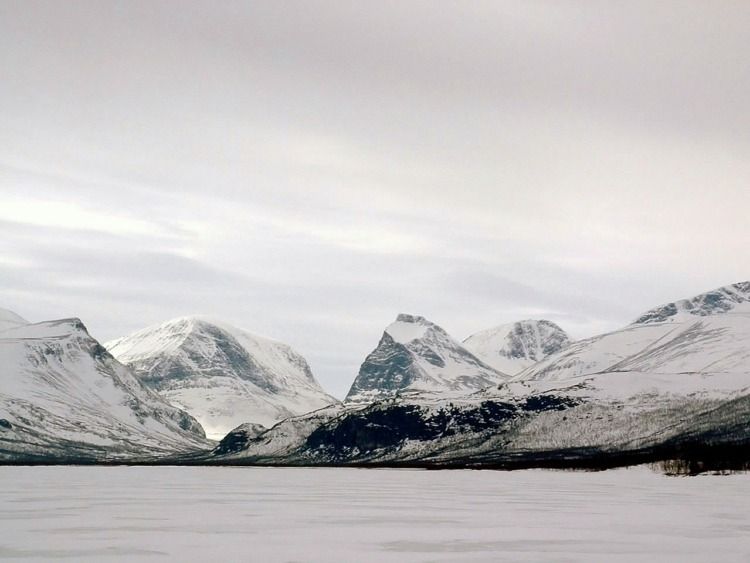 As both a party to the Paris Agreement and member nation of the European Union, Sweden's climate targets, as mandated by the Paris Agreement, fall within the EU's joint NDC, which has committed to reducing GHG emissions by at least 55 percent compared to 1990 levels by 2030.
Sweden also has its own self-determined targets which are more ambitious than the EU's; as a nation, they are aiming to reach net zero emissions by 2045. The EU aims to achieve this by 2050.
Currently, Sweden also levies the highest carbon tax rate in the world at $126 per metric ton of carbon dioxide. However, this carbon tax has been criticised for being excessively narrow, as it only covers 40 percent of Sweden's GHG emissions.
According to the Climate Change Performance Index, Sweden currently ranks fifth globally for its overall environmental performance. The country has a relatively low rate of GHG emissions per capita, but the key areas of concern are emissions from waste incineration and transportation.
However, Sweden's new government is expected to cause setbacks to the nation's climate progress.
What is Sweden's new government's position on the climate?
A political bloc made up of right and centre-right parties received a majority of parliament seats in Sweden's recent general election in September. Ulf Kristersson, the leader of the Moderate party, was subsequently elected prime minister by Sweden's parliament on 17 October.
Ulf Kristersson has been elected Sweden's 35th Prime Minister by the parliament, the Swedish Riksdag. To learn more about the Swedish government, please visit the official website: https://t.co/DnirHQBfyt.
📷Ninni Andersson/Government Offices of Sweden. pic.twitter.com/byiQJWVa5P

— Sweden (@Sweden) October 18, 2022
An alliance between the right-wing Moderate Party, the right-wing nationalists Sweden Democrats, and two other centre-right parties, the Christian Democrats and Liberals, now make up a slim majority in the Swedish parliament.
In one of his first moves as prime minister, Kristersson sparked outcry by axing the Ministry of Environment. He preserved the position of Minister of Climate and Environment within his cabinet, but the position now works under the Minister for Energy, Business and Industry, rather than as a leader of a standalone ministry.
This marks the first time in 35 years that Sweden has not had a dedicated environment ministry.
Per Bolund, the leader of the Swedish Greens, an opposition party, said of this move:
"It is impossible to describe more clearly how little this government values ​​the environment and the climate. This is a historic decision with devastating consequences for environmental issues."
diesel, which are expected to increase emissions from the transport sector. A press release setting out the reforms for next year's budgets states that this is because "high fuel prices have unreasonable consequences for those who are dependent on petrol or diesel cars."
However, the same press release also states that:
"Among the proposals contained in the Bill are…measures for increased fossil-free electricity production, reduced emissions and a cleaner environment."
This is a reference to a separate point in the 2023 budget that proposes strengthening Sweden's electricity production by investing in solar cells and supporting electricity and energy efficiency measures in households.
It seems as if Sweden's new government is attempting to have its cake and eat it too. This approach is trying to unite the best of both worlds by relieving some financial pressure on ordinary citizens whilst compensating for the downsides of the compromise by investing in a greener future.
However, Greta and other young people are fighting for politicians and governments alike to realise that the economic threat of climate change will increase the longer the issue is pushed aside. Predictions show that this winter's recession will be inconsequential compared to the economic downturn that could result from climate catastrophe.
Currently, politicians are choosing to be more short-sighted about the future of our planet than the average teenager. In order for that to change, we all, like Greta, need to increase the pressure on those in power and hold them accountable for their actions, or lack thereof.
---
About the Author
Grace Stinson
Grace is an Editorial Intern at Impakter and a graduate of the University of Edinburgh, having obtained her MA in Classics last year. Originally from New Hampshire in the United States, she currently works and resides in London. Grace enjoys writing about literature, health, and travel. Her passions include knitting, long-distance running, and exploring the great outdoors.
First published in Impakter. You can read the article here.
If you liked what you just read and want more of Our Brew, subscribe to get notified. Just enter your email below.