Photo: DOTR Facebook page
---
Limiting public transportation is a policy that is counter intuitive: It puts the safety of travelers at risk as it forces them to disregard safety protocols in the rush to fight for seats in the limited vehicles available to them
The grounding of provincial buses has resulted in the proliferation of colorum vans and trucks plying routes to and from provinces in the Bicol region and other areas.
Recently, a media feast followed the apprehension of a colorum with undocumented passengers crouching down in fear and shame inside a van. The scene was quite disturbing, to say the least.
The grounding of provincial busses has been in effect since the start of the lockdown in March last year, laying-off thousands of ordinary wage earners in the transportation industry--bus drivers, conductors, ticketing staff, mechanics, maintenance crew, etc.--and near-bankrupting legitimate bus companies.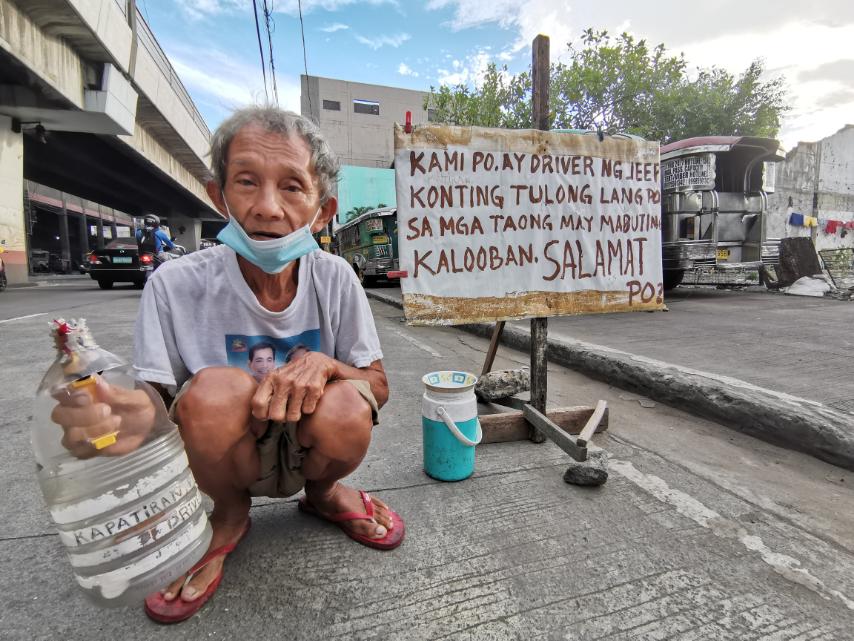 Relief was forthcoming before the Christmas holidays last year when authorities announced that the operation of provincial buses to the region would commence, albeit at limited capacity, but this permission was recalled for reasons we don't know.
Even with resistance from the region's governors, if there were any, the responsibility to resume legitimate bus operation was with the Transportation Department—and this would have provided safe and controlled travel for consumers of public transportation, those who do not have the means of owning a car.
The idea of constricting travel appears to be the favorite policy of this administration. Just look at the plight of the metro's jeepney drivers. Limiting public transportation is a policy that is counter intuitive: It puts the safety of travelers at risk as it forces them to disregard safety protocols--safe distancing, for one--in the rush to fight for seats in the limited vehicles available to them.  It's a scene we see every day on national television.
The Transportation Department's failure to provide and enable smooth and safe transportation to the commuting public is known to everyone. And Secretary Arthur Tugade's loud and shameless media rant condemning the "illegals" arrested in our southern borders is uncalled for, if not pathetic. It's all "sound and fury, signifying nothing." Offering no relief to the disgruntled consumers of public transportation. - MDM
If you liked what you just read and want more of Our Brew, subscribe to get notified. Just enter your email below.