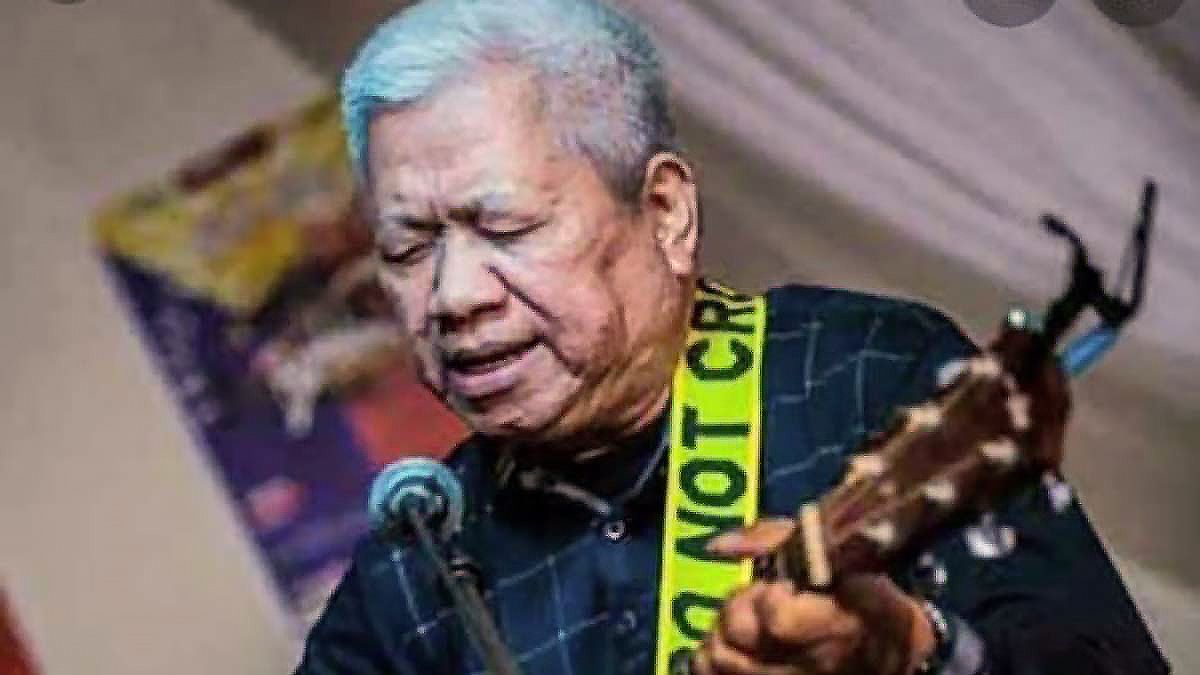 By Joey Salgado
Heber Bartolome, who died last November 15 at the age of 73, leaves behind a collection of socially-relevant songs written and performed at the height of martial law.
This needs to be emphasized if we are to appreciate the depth of Bartolome's contribution not only to Original Pilipino Music (OPM) and the folk-rock sub-genre of Pinoy Rock, but to Philippine protest music as a whole.
Pinoy Rock dominated the music scene from 1976 to 1979. These were also the years when Bartolome and his group Banyuhay were most active. That period, however, also witnessed the early stirrings of protest against the martial law regime: the first labor strike at La Tondeña, "lightning" rallies, the rigged Interim Batasang Pambansa elections and the noise barrage and protests that followed.
Bartolome's songs from Banyuhay's two albums "Banyuhay Ni Heber" and "Kalamansi Sa Sugat" reflected the temper of the times. These were songs of defiance; coherent, well-crafted, and pointed commentaries on the social and political condition.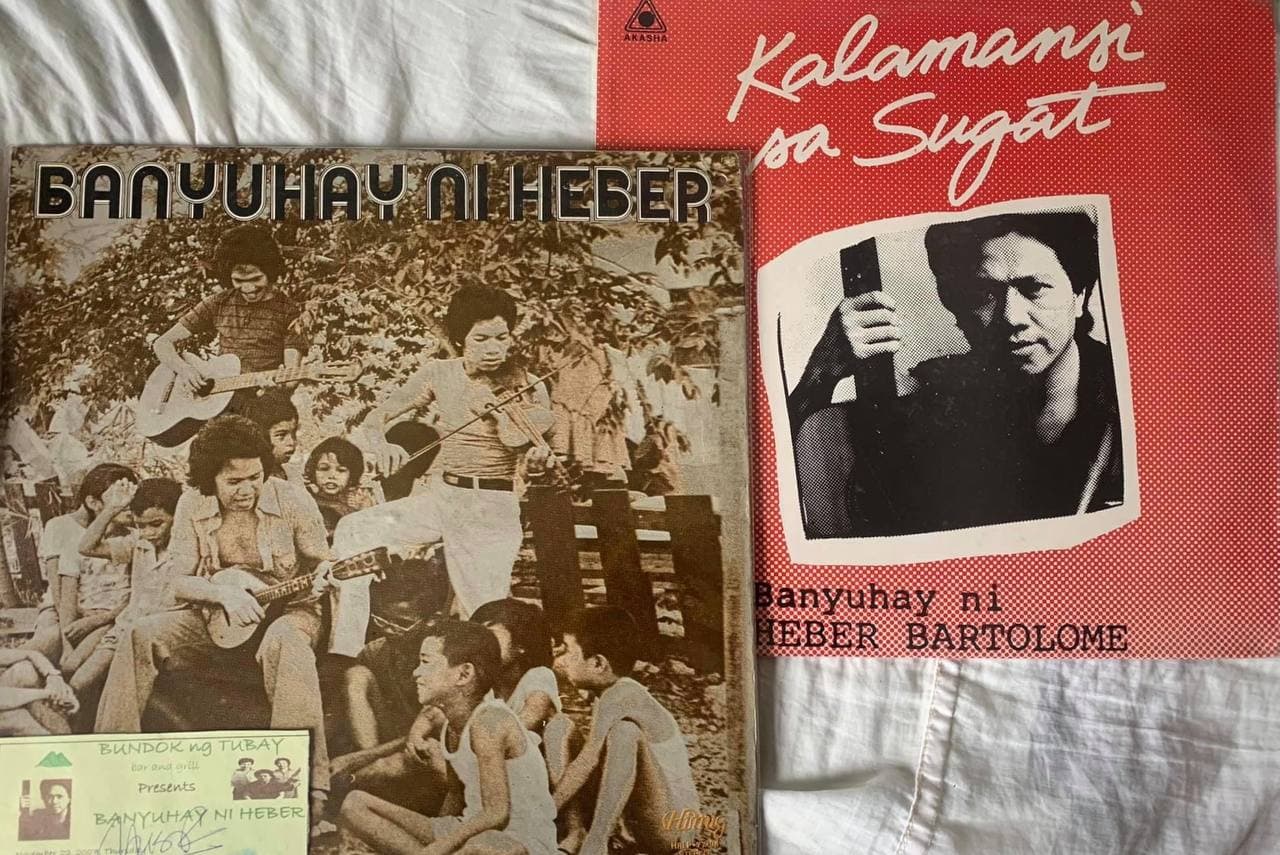 "Oy Utol, Buto't Balat Ka Na, Natutulog Ka Pa" is a perfect example.
Unapologetic and strident in its indictment of apathy in the midst of hunger, poverty, and repression, the song stands alongside the works of martial law era-protest singers Jess Santiago, Paul Galang, Pancho Lara, and others who sang their anthems in rallies and picket lines.
"Oy Utol…", however, became a frequently requested songs on Pinoy Rock and Rhythm, the flagship radio show for the local rock movement, on DZRJ-AM.
"Awit Ko" is another protest song from Banyuhay's first album with Dyna Records, a major label. From this album came their early hits "Nena" and "Buhay Pinoy."
The song boldly lays down its premise: the clenched fist at birth is proof that we were born to resist foreign domination. By referencing a famous line delivered by Nora Aunor from "Minsa'y Isang Gamu-Gamo" ("My brother is not a pig!"), a 1976 film critical of US military presence in the Philippines, Bartolome seamlessly interweaves music and film as vehicles for protest in the 70s.
But Banyuhay's biggest hit was "Tayo'y Mga Pinoy."
In contrast to the often naive declarations of Pinoy pride from his mellow-sounding contemporaries, "Tayo'y Mga Pinoy," Bartolome's entry to the First Metro Manila Pop Music Festival, is a fist-pumping anthem, a stab in the eye of Western colonizers and a slap on the faces of natives behaving like their colonial oppressors.
Musically, Bartolome drew from the well of Western folk music as championed by Woody Guthrie, Pete Seeger, and early Bob Dylan, and the traditional Tagalog music form, the kundiman. Bartolome was also a poet and a painter, having majored in Fine Arts at the University of the Philippines, and practiced  astrology.
He and his brothers Levi and Jesse were also adept string players. They were proficient in the banduria, the local version of the mandolin, which they used regularly in their recordings.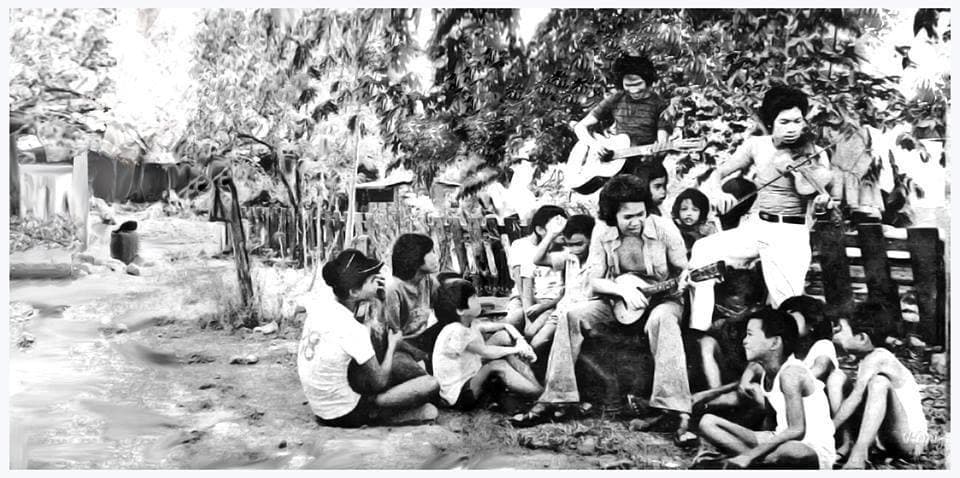 But the authenticity of Bartolome's works were honed by personal experience. The son of an itinerant pastor, he went through the same hardships and struggles as the common man.
Bartolome's persona is the Everyman, the "Istambay" and the "Pasahero," the "Karaniwang Tao" who eats a simple breakfast of tuyo, sinangag, and inihaw na talong before slogging off to work in a factory.
This Pinoy Everyman daydreams ("Ihip Ng Hangin"), falls in love ("Awit Sa Kasal") and out of love ("Sonata," "Kung Walang Pag-ibig"), and, when pushed to the limits, chooses to fight ("Tagulaylay").
It is this authenticity that drew the audience to Banyuhay despite their lack of on-stage gimmicks. The masa audience loved Banyuhay because they sang not only to them but about them. Just three guitars, a voice, and the truth.
Like most musicians of his generation, Bartolome did not profit from his recordings. He did not spend his later years in luxury. It is a fate that he has long accepted.
Bartolome wrote of the travails of the protest musician in "Ako'y Mang-aawit Ng Aking Panahon," accepting hardship as the price one pays for singing the truth in dangerous times.
Ako'y mang-aawit ng aking panahon
Panahong marami pa ang nagugutom
Hindi ko kailangan ang magarang damit
Kailangan ko'y awitin ang aking awit
If you liked what you just read and want more of Our Brew, subscribe to get notified. Just enter your email below.