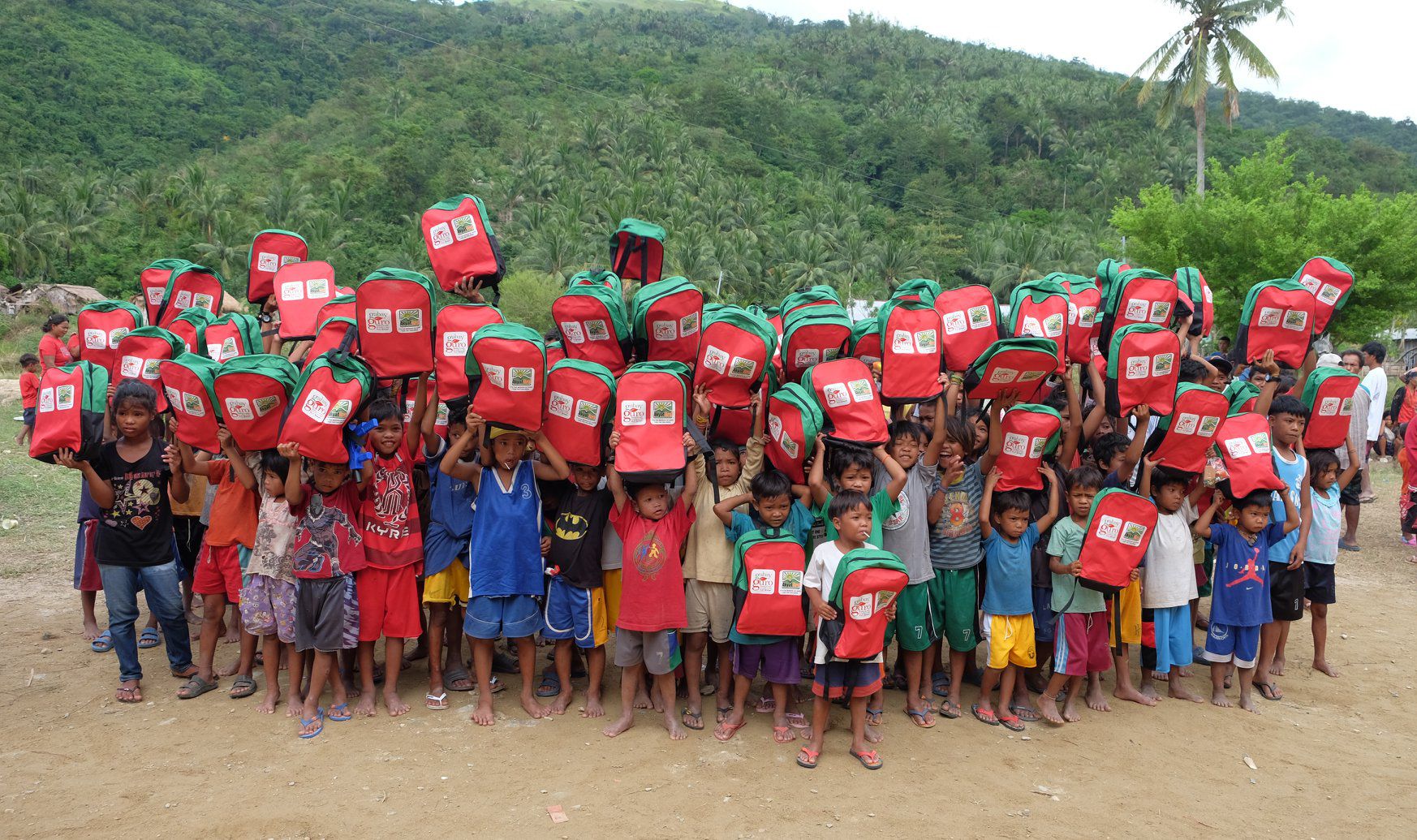 THIS ISN'T GOVERNMENT, or a social responsibility project of some large company.
These are weekend mountain climbers who stumbled upon communities literally beyond the reach of government.
They saw children who were out of school because there were no schools, no books, nothing. So they decided they would bring what they could up the mountains. Like school supplies, raincoats, slippers.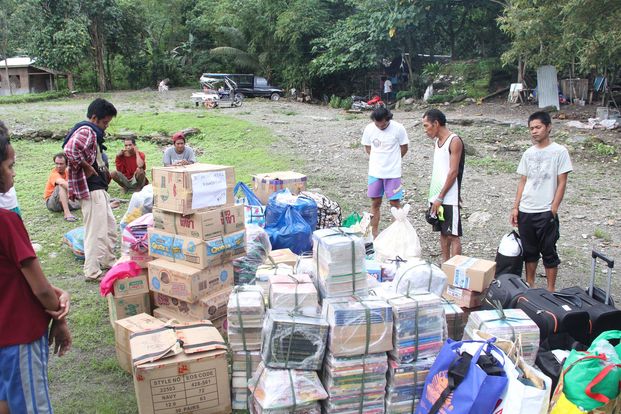 And like all good ideas, that seedling grew into a forest. They moved on to building toilets. Classrooms, even a stand-alone, two-storey library.
Akyat Aral folks are people who have day-jobs, have fun climbing, and more fun helping children.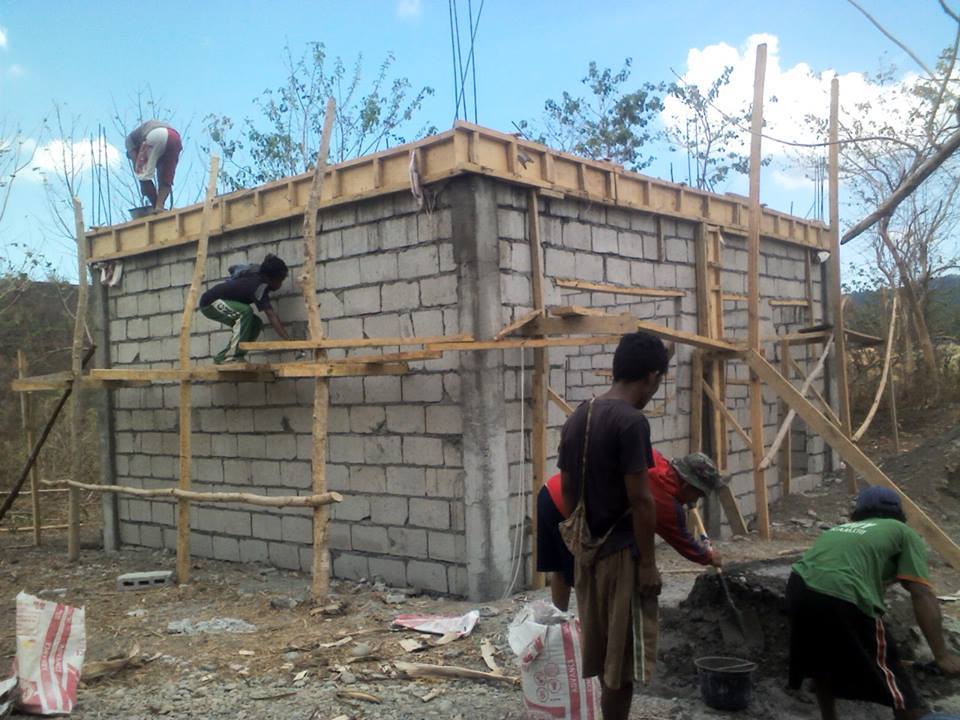 Albert Atienza, the founder, is a production manager and events coordinator and go-to guy at Estima, an independent advertising agency in Makati. He is a man who makes things happen when they need things to happen.
While a few in Akyat Aral are Estima people, now and formerly, it is an activity that is entirely theirs: Albert and friends and colleagues created it, and they do the work required — asking for donations, buying, packing, talking to people for access to the communities. And then there's the climbing while laden with supplies.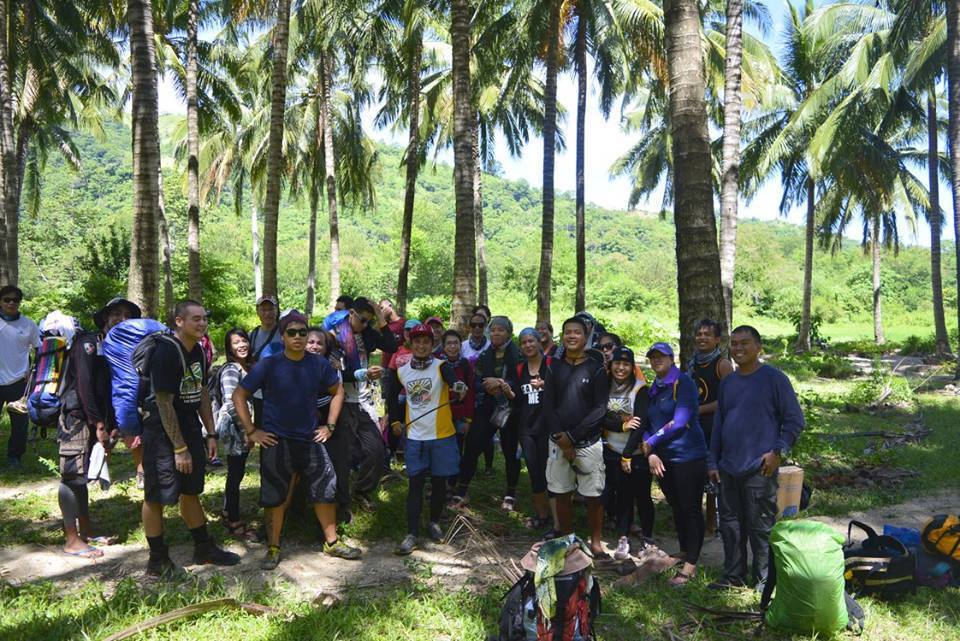 They are welcomed exuberantly, given protection, thanked by the communities, by the authorities in the localities, be they government or unofficial (Oh, you know what I mean).
Many bemoan the state of our country, carp and complain about the lack of this and that.
These climbers are doing something about it. A mountain at a time.
---
If you'd like to help, you can deposit into the Akyat Aral official bank account:
Robinsons bank
100930300003973
Albert Ocampo Atienza
Click this link to know more about Akyat Aral.
https://www.facebook.com/akyat.aral/
---
ABOUT THE FOUNDER
Albert Ocampo Atienza
October 16, 1984
College: University of Cebu
BSICS - Graduate
*Founder & Chairman - Akyat Aral since 2012
*SK Chairman
*Rotaract Junior Rotary - International Director
*Founder & Chairman - Koneho's since 2004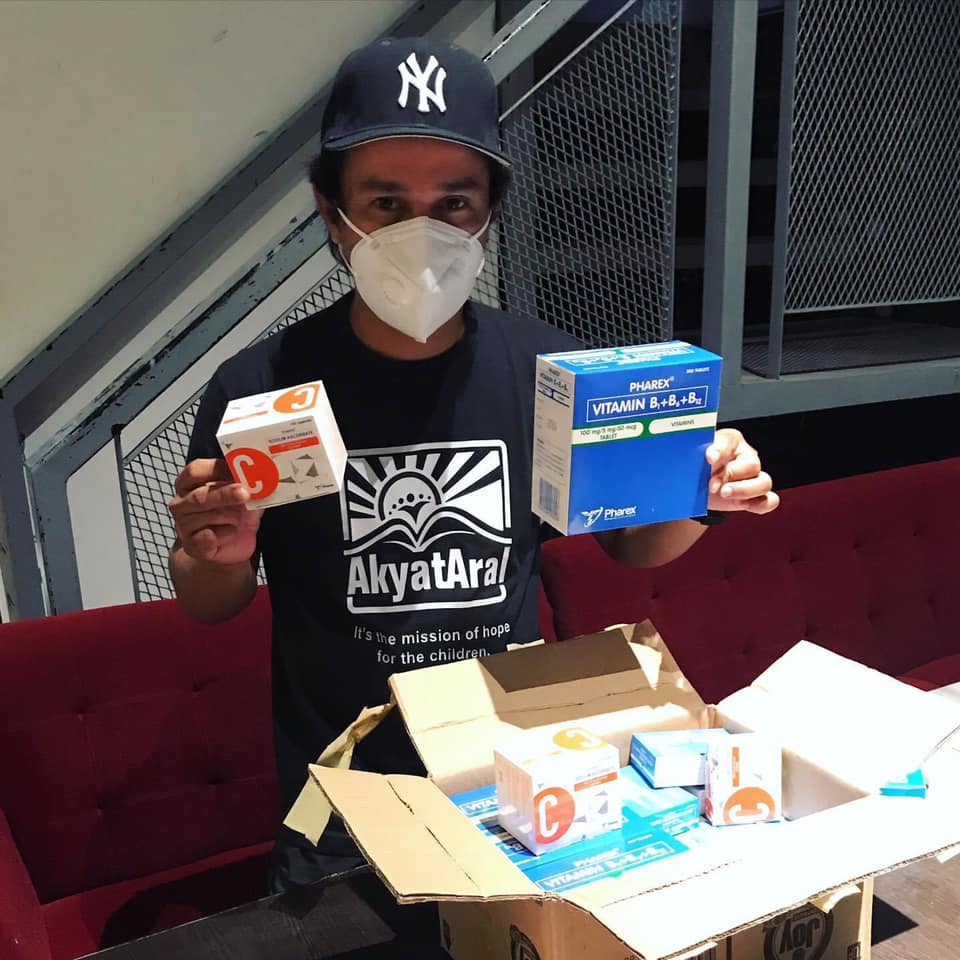 Albert in his own words
"Di ako lumaki sa marangya or maayos na pamumuhay, baby palang ako ay hiwalay na mga magulang ko, lumaki ako sa probinsya kung saang salat ang lahat, walang pampaaral at malayo sa sa kabihasnan, kaya bata palang namulat na sa ibat ibang trabahong bukid.
"Pero di handlang ang kahirapan at kawalan upang di makapagtapos ng pag aaral. Nasubukan pumasok na walang notebook o papel, pigtas at butas na tsinelas, isang peraso uniforme at naghihiram ng sapatos pag may aktibidad sa eskwelahan.
"Nakapag tapos ako ng pag aaral dahil pursigido talaga ako na hindi talaga hadlang ang kahirapan at dahil din sa gabay ng mahal na Panginoon at mga taong nagmamahal sa akin kaya naabot ang mga pangarap ko.
"Sabi ko nuon sa sarili ko kahit di man ako yumaman, gagawin ko ang lahat at ako naman amg tutulung sa mga kabataan na gusto mag aral lalo na yung mga nasa liblib na lugar."
Paano nabuo ang Akyat Aral:
Nuong mga panahon na mahilig ako sumama sa mga kaibigan ko na mahilig sa bundok at mag travel, dito ko natagpuan ang mga tao kung san parepareho kami ng prinsepyo na walang hangad kundi mabigyan ng mga gamit eskwela at pag asa na maging kagaya ko na nangarap din nuon.
Sabi ko nga, ang pagbuo ng mga ganitong grupo ay di to kumpetensya, mas marami tayo, mas marami tayong matutulungan community at kabataan.
10 years na po kami at iba't ibang proyekto natin ang nagawa namin, pagtayo at renovation ng eskwelahan, pag parayo ng playground, pag bigay water supply at tangke para sa baryo, pagpatayo ng banyo, pagbigay ng mga pananim, pagbibigay regular ng school supplies, tsinelas, uniforme, medical mission, feeding at kung ano ano na.
Sa totoo lang po wala po kaming pera, pero ang dami dami po kaming nagawa at natulungan. Hanggat kaya namin, di kami magsasawa.
---
LIST OF AKYAT ARAL PROJECTS and Adopted Communities:
1. Sitio Cablao - General Nakar, Quezon
Back To School Project - May 19-20, 2012
Birthday for a Cause - January 14-15, 2013
Share a Bread, Save a Life Project - September 24-25, 2013
Back to School Project - June 3, 2014
Project Pintura - April 6, 2015
Service Project - September 17-18, 2016
Project Safe Water - March 25-26, 2017
Back to School Project II - June 25-26, 2022
2. Mapueng Tribal, New Cabalan, Olongapo City - (Aetas community)
Feeding Program - October 20-21, 2012
Give a Gift Project - December 15-16, 2012
3. Sitio Latag, Occidental Mindoro - (Mangyan community)
Ocular inspection - January 29-30, 2013
Back to School Project - May 20-21, 2013
Muling Balikan ang mga Bata - May 28, 2014
Muling Silip sa mga Batang Manyan - October 18-19, 2014
Project Solar Panel - September 12-13, 2015
Sportfest Project - October 29-30, 2016
4. Sitio Bulak, General Tinio, Papaya Nueva Ecija - (Dumagat community)
Lets Help Dumagat Kids - July 23-24, 2013
Give a Gift Project - December 15-16, 2013
Back to School Project - June 21-22, 2014
Groundbreaking "Building Classroom - March 4, 2015
Project Classroom - May 30-31, 2015
Fun and Joy Tour - October 24-25, 2018
Project Playground - July 2-3, 2016
Scholar Tour - Dec 15, 2016
Back to School Project - June 24-25, 2017
5. Sitio Palale, Genral Tinio, Nueva Ecija (Igorot community)
Back to School Project - May 10-11, 2014
Mission: Tubig at Bagong Pag-asa - July 8, 2016
Back to School Project - June 24-25, 2017
6. Sitio Maganchi, New Inararo, Porac Pampanga - (Aetas community)
Ocular inspection - July 10, 2014
Feeding & Outreach Project - August 4, 2014
Give a Gift Project '14 - December 7-8, 2014
Give a Gift Project '15 - December 19-20, 2015
Dream do Come True - August 6-7, 2016
7. Sitio Petisan - Jomalig Island
Mission Jomalig: Medical Mission - August 23-25, 2014
Operation Purga - May-24-26, 2016
Project Library - April 20 - May 1, 2017
8. Sitio San Isidro - Rodriguez Rizal
Gift Giving Project - December 14, 2014
Back to School Project - July 18-19, 2015
9. Sitio Mapidya, General Tinio - NUeva Ecija ( Dumagat community)
Unang Dalaw sa mga kapatid - May 9-10, 2015
Purga: Kalusugan at Edukasyon - May 21-22, 2016
10. Katutubo Village, Porac Pampana - (Aetas community)
Ocular visit - November 16, 2016
Gift a Gift Project - December 3, 2016
11. Sitio Malitam, Batangas City - (Badjao Community)
Clean up Drive - September 9, 2017
Project Palikuran - December 2, 2017
12. Sitio Aruta / Sumulong / Pinagpala - Baco Mindoro (Mangyan Community)
Service Project - February 24-25, 2018
Project library - March 24, 2019
13. Sitio Dita and Sitio Camarugayan, Occidental Mindoro December 14-15, 2019
14. Sitio Malasya, Puray Rodriguez Rizal - (Dumagat community)
Medical Mission & Water Tank Project - May 19-20, 2018
15. Sitio Kalikasan, Tanay Rizal
Adopting Community Project Dumagat Community - Gift Giving - May 22-23
10th year anniversary celebration - November 24, 2021
16. Cordillera Region
Tuloy ang Pasko - (9 Schools in 7 days 1,300 students, 40 teachers and 700 families) - November 27 - December 2 2020
17. Bonifacio Elementary School - Burdeos Island, Quezon
Distribution school supplies
*School renovation (roof, ceiling and window)
18. Burdeos Island
Back to School Project 1 - May 27-30, 2022
*Solar Power Project | Dental Drill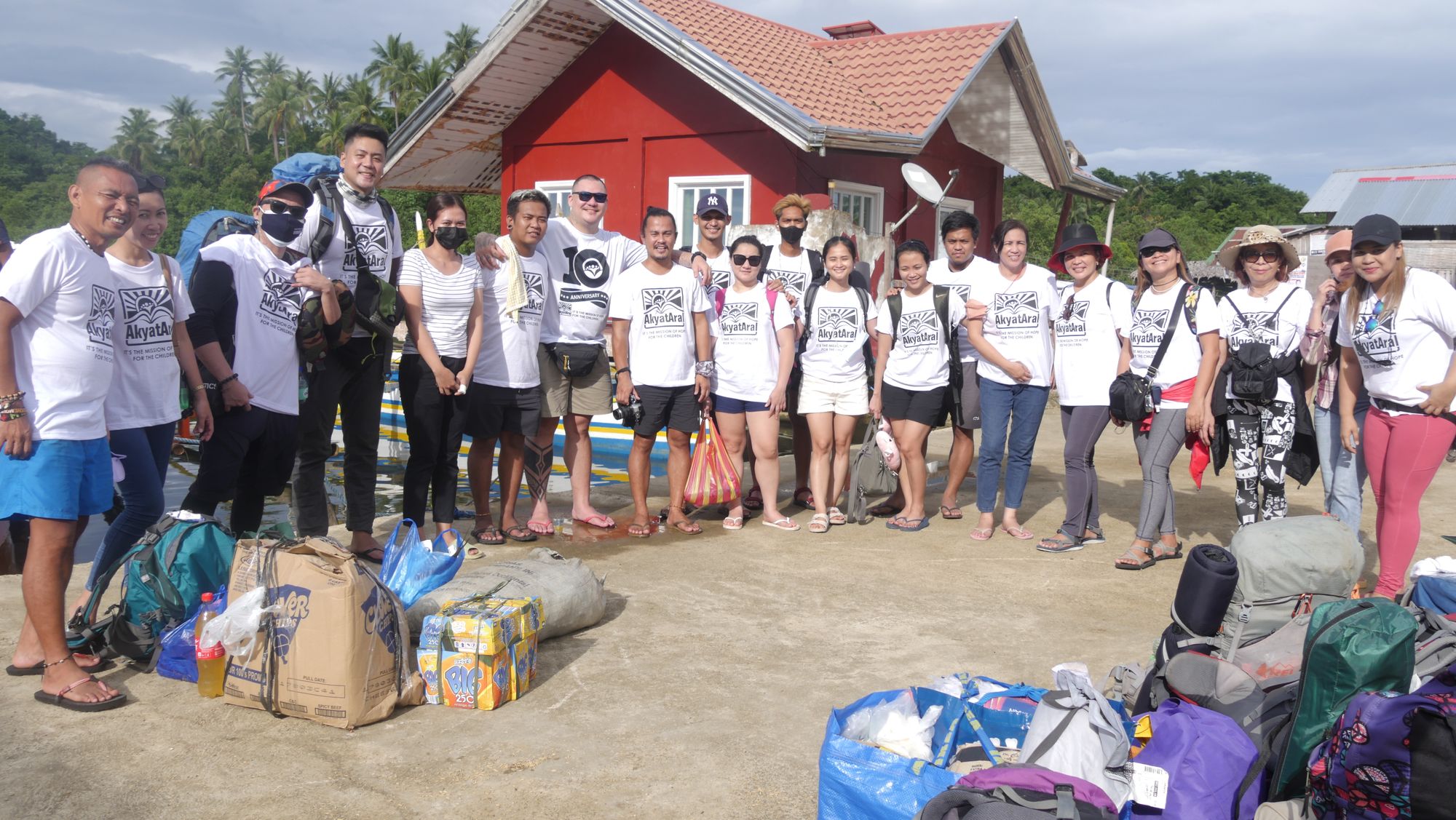 If you liked what you just read and want more of Our Brew, subscribe to get notified. Just enter your email below.