PET TALES

By Desiree Carlos
They are homeless and have no one to care for them. No food, no water, no shelter.
They have owners but their owners are poor and they are forced to roam the streets to look for food.
These are the two kinds of dogs and cats you see on the streets scavenging for scraps from trash, or begging for food in your neighborhood.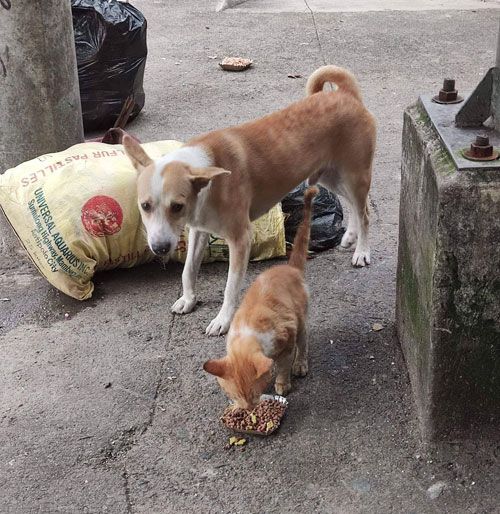 Please, we beg you, be kind to the homeless and hungry animals. All they want is to be able to live and eat, just like you, humans. If you can, please give them a little food and water. Kindness is tax-free.
To help solve the problem of increasing number of homeless animals, please: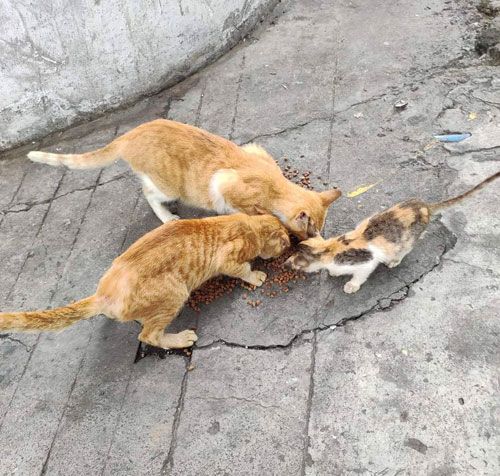 1. spay or neuter your pet;
2. adopt, don't shop;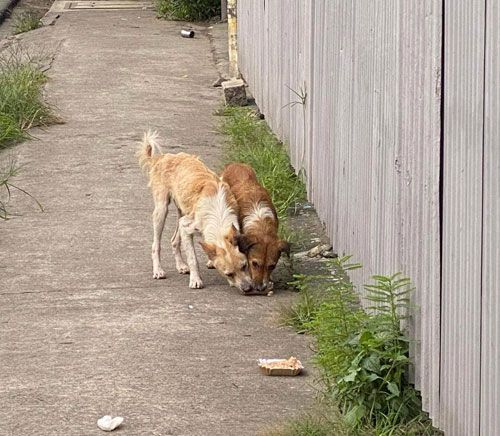 3. find an adopter or good shelter for your pet, instead of abandoning them in the streets. Never surrender them to the pound where they will be killed; and
4. don't get a pet if you can't take care of a cat or dog for a lifetime.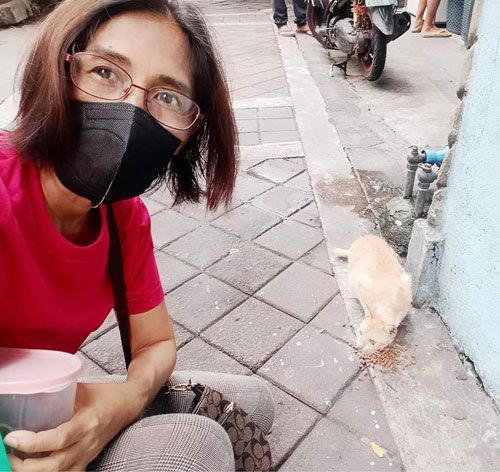 Last Sunday was International Homeless Animals Day and last Thursday was National Aspins Day. As part of the continuing Feed-A-Stray project of Save ALL –Save Animals of Love and Light Inc., a Sec-registered non-profit organization, officers and volunteers fed homeless cats and dogs in Pasay, Quezon City, Makati, Taguig, Paranaque, Novaliches, Ortigas, Marikina, Pasig in Metro Manila, and San Mateo and Cainta in Rizal.
These loving volunteers have been rescuing and helping animals in need for years. We salute the following animal rescuers and animal welfare advocates who still feed strays ad hungry dogs l despite the pandemic and the threat of covid 19: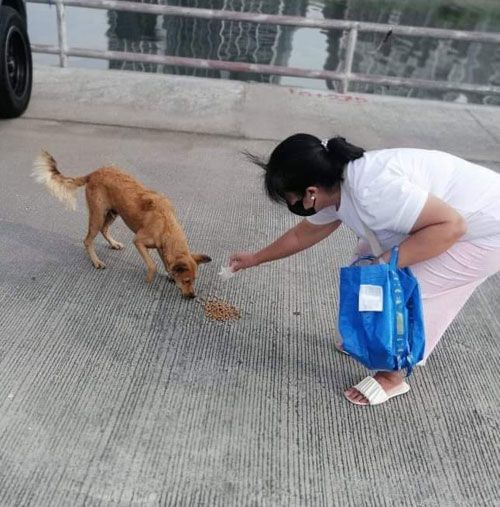 Maricel Mondejar, 40, is a content moderator. She helps animals because she knows only a few help them and doing so makes her feel good.
Rowena David, 48, an educator, helps stray animals because "they are innocent victims of human neglect and cruelty. Most people ignore them, but for people who have a soft spot for strays, their urgent meows and desperate barks are a cry for help."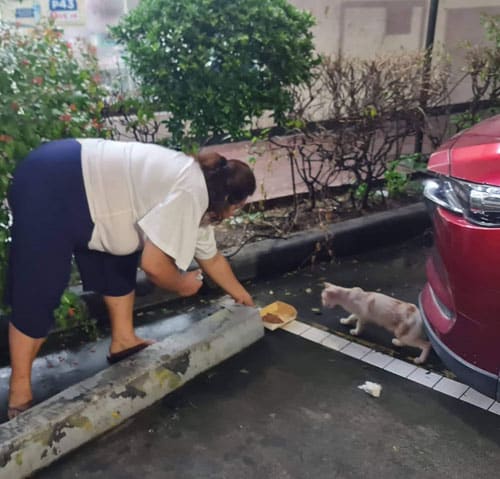 Dr. Pam Claveria, 48, is an athlete, fitness and wellness enthusiast, and a doctor for kids. "My good friend, Atha, who rescues, feeds, and brings cats for neuter/spay, infected me with the rescue bug. It's been 8 years (and counting) of rescuing abandoned dogs, cats, kittens from the center island along C5 Road and other areas. It is a calling that is both fulfilling and frustrating, " Dr. Claveria said.
Irene Arpon Pasaylo, 52, store supervisor, feeds stray animals because she knows that every day, the stray animals hope to find even just a morsel of food to relieve them of their hunger. She said she is just doing her part to help other creations of God.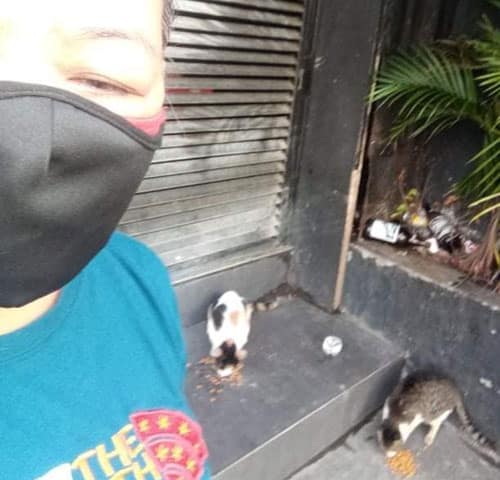 Freya Demavivas, 52, medical frontliner, helps animals "because I feel for them. Doing something is better than nothing."
Dulce P. Tuazon has been feeding strays for 10 years now. "I fed more when the pandemic started in 2020. It was a ghost town all over because of quarantine. Trash bins were empty so I pity the strays. They cannot even scavenge for food. Since I can't adopt, foster or rescue, feeding them daily is my way of helping the strays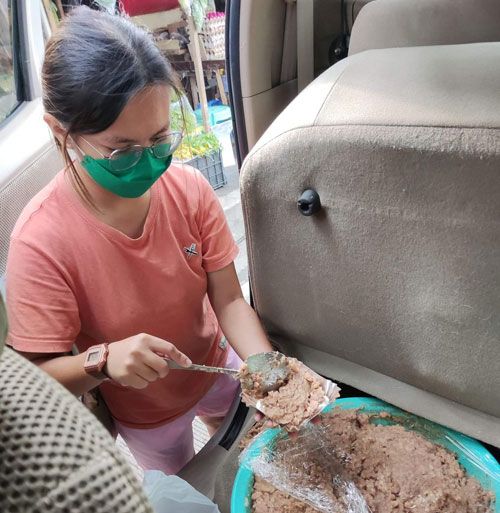 Cynthia Santos started helping animals when "I asked help from the group PALS to rescue Hope a mother dog who gave birth in the Marikina City Pound. From then on I have personally donated food and bowls to the pound. Then I happened to see the post of Desiree Carlos with regards to the rescue of Quezon City pound dogs to be euthanized. Since then, I have donated and have friends do the same."
Santos added: "I have always had a soft heart for animals since I was a kid and even adopted a neglected poodle from a friend. I encourage people to care for these unfortunate creatures. If only they can be with us during our lifetime. But even if they have such a short time with us, this means we can still open our doors to help more."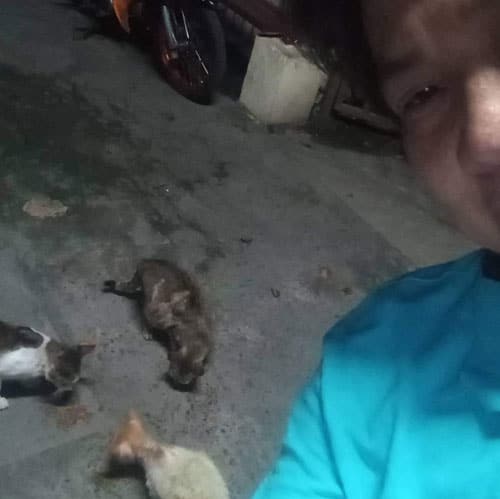 Tet Ferrer-Santos got into animal welfare seven (7) years ago "when I was having a very difficult situation in my life. It helped me get through it emotionally and psychologically. I continue helping in any way I can because I owe it to these animals for helping me cope with my problems."
This article also appears in the Manila Standard
---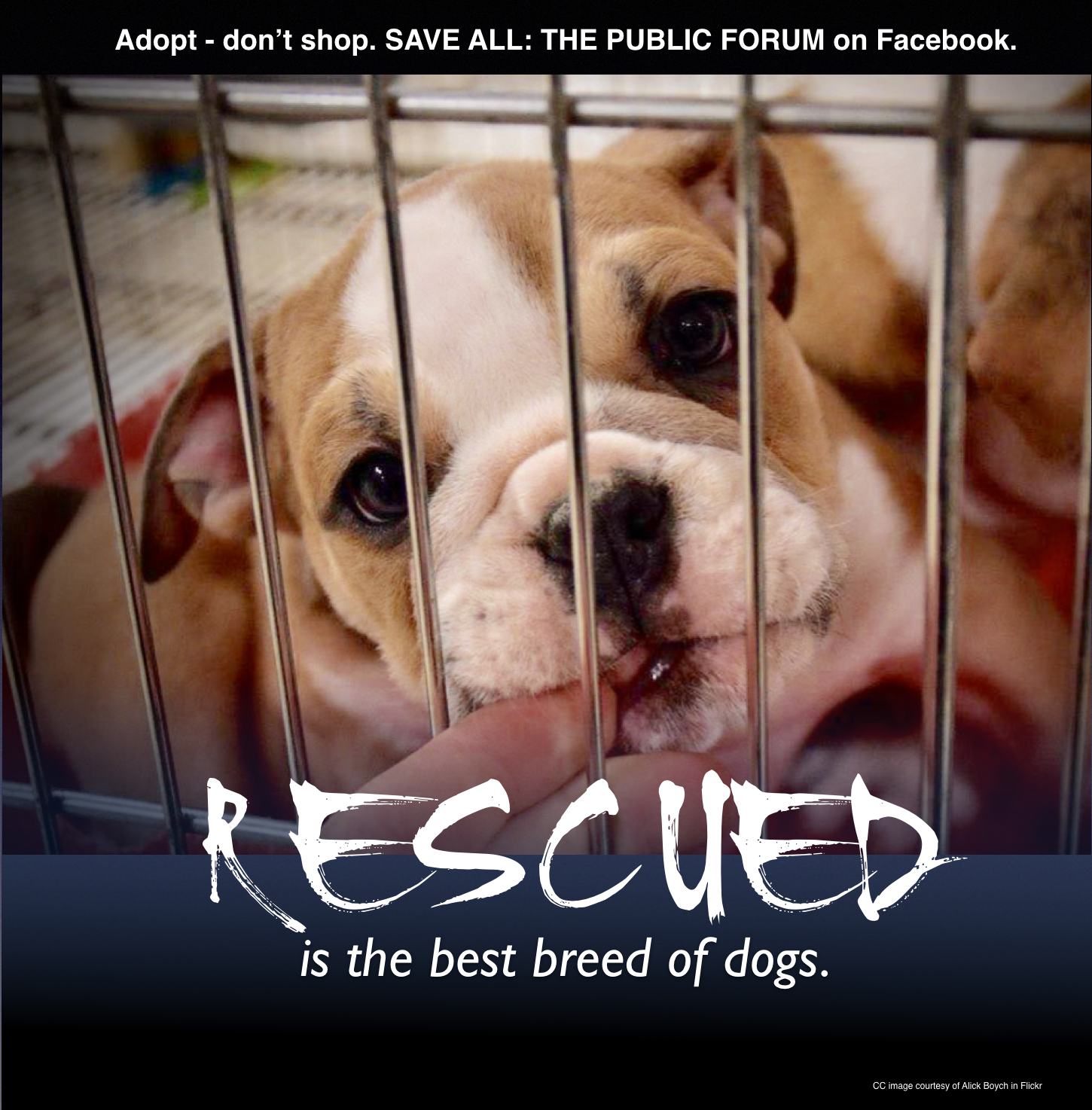 If you liked what you just read and want more of Our Brew, subscribe to get notified. Just enter your email below.