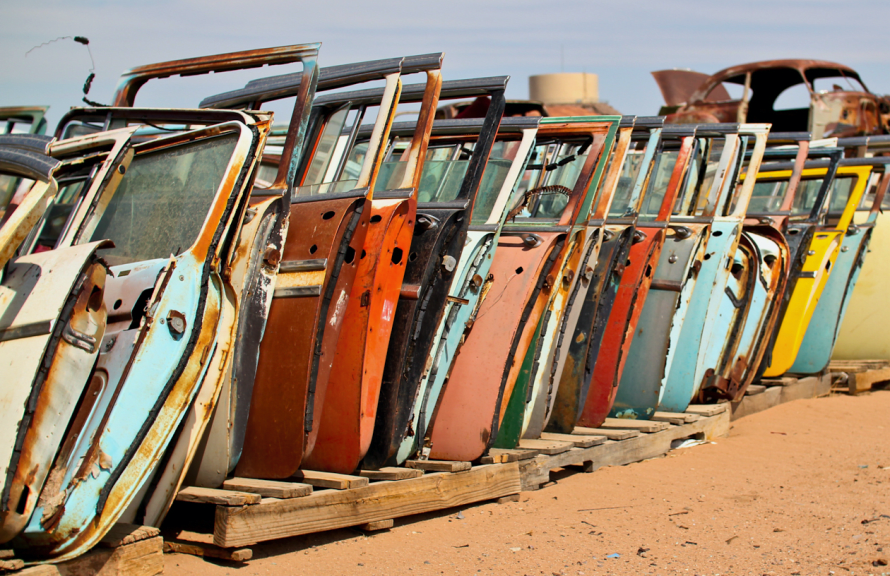 In 1973, this 18-year old dropout was dismantling cars and whatever else you do in junkyards, for eight pesos a day, the minimum wage then, which you could describe as generous since older, more bronzed hands were being paid half that.
The talyer was called Pasay Gandara, and it stood along the South Luzon Expressway, née Manila South Diversion Road. It is merciful to remember little of hungry years.
---
by Vincent R. Pozon
I remember the heft of car doors
wrenched off American cars, like claws
off a king crab, to be further mined
for door handles and window crank knobs

I remember the grease, that a quarter
could buy two sticks of Philip Morris,
I see the solace of cigarettes
and hardly any of the misery

We see only the edges of memories
pictures take a stab at reminding
asking you to squint, to peer at a face
hoping you divine the face behind

It is not time that deducts a fact, a face
it is the work that we wallowed in
work is the thumb that smudges the names
turns all into blurred and black and white.
If you liked what you just read and want more of Our Brew, subscribe to get notified. Just enter your email below.