---
For years, journalist Tarra Quismundo has been the media industry's best-kept musical secret.
Tarra is a multi-awarded journalist who also teaches journalism and communications at the Asian Institute of Journalism and First City Providential
College. She also does volunteer work for a non-profit that aims to provide poor students with devices they need for school using recycled electronics, and at a community radio station for distance learning. She is the creator and host of the YTL (Yung Totoo Lang) radio show and podcast, which promotes media literacy and talks about the perils of fake news.
As a communications professional, Tarra aspires to "use the power of words to educate, inspire and make a difference."
But music has always been her "other passion," she confesses.
Tarra's father is the late musician Edwin Quismundo, and in 1990 he recorded a single for Alpha, "Kwentong Aray," his winning entry for that year's Earth Day Song Festival. The song was produced by Asin's Pendong Aban Jr. and musician-producer Ed Formoso, formerly of Dinosaur, and appeared in several compilation albums. Tarra's father passed away several years ago.
Having a musician for a father meant being exposed to a steady dose of folk and rock classics from such legacy artists as Santana, the Doors, and the Beatles, says Tarra.
From singing covers, Tarra now writes and performs her own songs.
"Music has been my other passion, kasabay ng journalism and I'm glad I've been able to find balance so that nagagawa ko sila both, even while on lockdown. I've been writing my own songs other than doing covers," she says.
In February last year,
Tarra found herself on a makeshift stage, with guitar in hand, singing for her co-workers and supporters of a campaign to renew
the franchise of ABS-CBN.  Congress, however, denied the franchise application and the network signed off in May.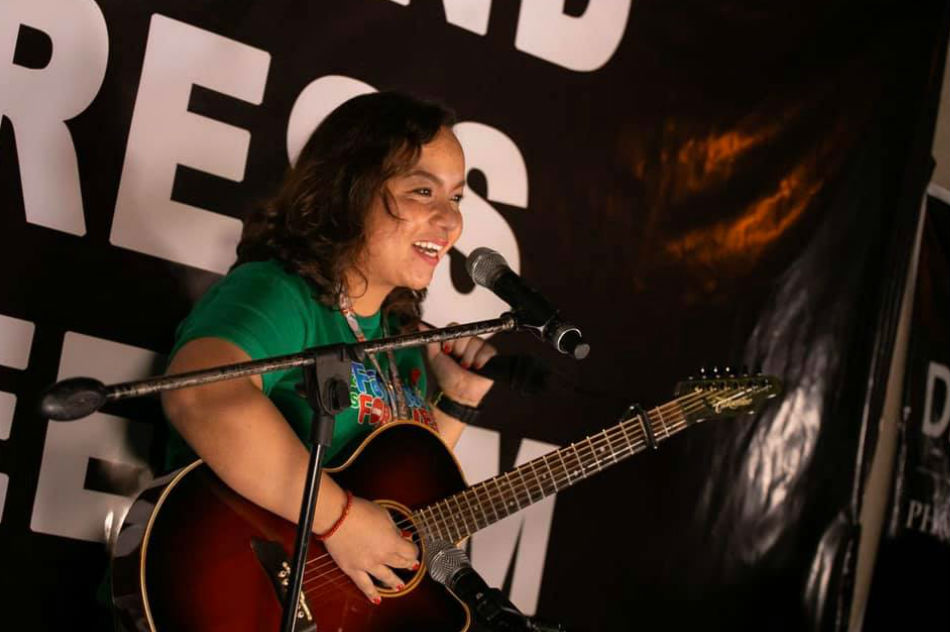 To commemorate the first anniversary of that dark moment in media history, the National Union of Journalists in the Philippines (NUJP) held a virtual Solidarity Night last May 5, where Tarra sang a heartfelt version of  Itchyworm's "'Di Na Muli."
Here is Tarra's performance.
From Tarra Quismundo's Facebook page
If you liked what you just read and want more of Our Brew, subscribe to get notified. Just enter your email below.