PET TALES

By Desiree Carlos
It was 1970. My grandmother Nanay Belen and I were about to board a tricycle when we heard a driver anxiously telling people in the waiting shed that he just hit a dog.
"Biglang tumawid," he said, visibly shaken. (The dog suddenly crossed the road.)
"Naku, dapat iniwasan mo!" another driver said. (You should have avoided the dog.)
"Mamalasin ka niyan!" said an older man. " Kayang iwasan ang mga aso at pusa na tumatawid. Mano ba na maghintay ka. Kesa malasin ka." (You will reap bad luck. You should have avoided any dog or cat crossing the street. It is better to stop and wait for the animal to pass, than experience a misfortune later.)
I grew up hearing tales like this in Mandaluyong where my grandparents' house was located. Jeepney and tricycle drivers avoided dogs and cats while on the road, housewives do not throw hot water on cats and instead give "tira-tira" or leftover food to animals that pass by their house.
I grew up learning about how karma works related to how a human treats a dog or a cat:
1. you reap what you sow;
2. you get rewarded when you do good; and
3. you get a consequence when you do bad.
Thus, the community of my childhood took care of every dog and cat. Whether an animal is owned or not did not matter to my family and our neighbors. All dogs and cats mattered to the members of our community.
I always saw housewives putting food (on a newspaper or plastic) outside their homes. Everyone was feeding owned dogs and cats and strays then.
At an early age, I witnessed acts of compassion and kindness everywhere in our neighborhood. Without telling me, I was taught to be compassionate and kind to dogs and cats through their subjective leadership. The adults in our community showed us that kindness towards a dog or cat is part of our daily routine. It is normal and natural to be kind. Being kind to animals is something we just do because it is an integral part of who we are.
But will hurting dogs and cats really bring about misfortune?
This is how karma works: when you do good, the energy of good comes back a thousand times more. Why? Because you attract the same energy: kindness, compassion, and love.
What you are, so shall you get, receive, ATTRACT.
Pansinin ninyo. (Notice this.) If you are a jolly, funny person, you have jolly and funny persons around you, right? When you always complain and see bad things in others, you attract people who also complain a lot and always pick on others. What you are, you attract.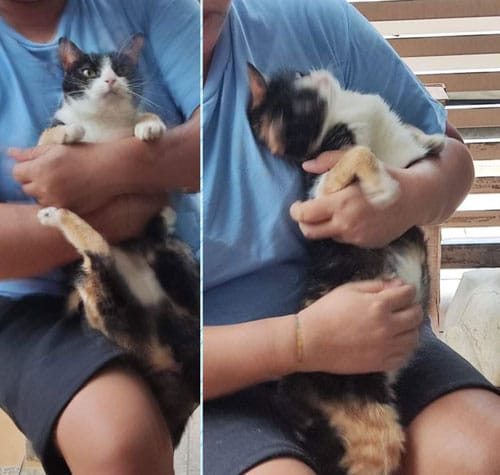 If you think positive, good things, good persons and good experiences manifest in your life. If you think negative, negative things, negative people, and negative experiences seem to come into your life all the time.
So if you deliberately hurt a dog or a cat, you will attract the same kind of energy. Someone will deliberately hurt you or the persons you care about. You will attract the same negative energy but not in the same, exact way. Someone will hurt you but not by hitting you while crossing the street, or throwing boiling water at you while looking for a mate or food on the roof, or tying you to a post 24/7 and with a tight, heavy chain at that.
If you did not step on the brake of your vehicle, or did not avoid the dog or cat, and you did hit the animal, what negative incident happened to you after? Did someone shout at you and insult you, causing your self-esteem to "die"? Did you lose clients, causing the "death" of your business? Did you lose your job, leading to the "demise" of your career? Definitely, something in you, your life or amongst your loved ones will get "hit" or will "die."
If you hurt a cat deliberately, did someone hurt you after the incident, as painful as a physical injury?
If you have put your dog on a heavy, tight chain for days, months, years, have you felt like you have been trapped all your life, chained to something negative that you can not fathom?
But if you have been good to your dog or cat, treating him or her like a family member, do you not feel so loved by the your dog or cat that you feel good all the time?
Just this January, I donated funds to a shelter with more than 100 dogs for a sack of rice. Yes, our animal welfare group Save ALL Inc. also needs funds for our rescues. But I can not ignore the appeal for help for food for 100 dogs. So I sent a small amount that can buy a sack of rice (50 kilos) which is good for four (4) days of food in the said shelter.
A few hours later, I received a message that my friend has found a house helper (kasambahay) who can assist us in preparing food for our rescues, to lessen our daily tasks! I was repaid by the Universe in another way! The Universe sent help to us, this time in the form of a house helper we badly needed!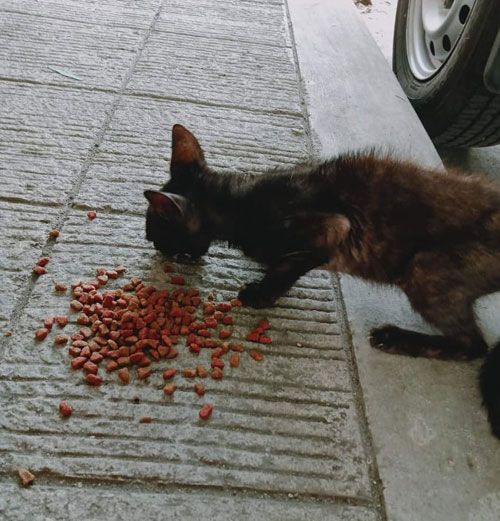 This help from the Universe is 1,000 times more helpful to us because we have been peeling, cutting, grating and boiling vegetables every day for three weeks as the woman doing this went on a one-month vacation leave. Ang sakit na ng katawan namin, puro sugat na ang mag kamay namin kaka balat at gayat ng mga gulay. (Our bodies were tired,our hands were already filled with wounds or cuts due to peeling and grating vegetables.)
A house helper who can now do the vegetable preparation and cooking for us, and more, lessened our rescue-related workload. This now allows us to work more on other stuff like fundraisers that will bring in funds for our own rescues. Galing, ano? (Great, right?) That is how karma works.
Kaya ingat po tayo sa mga sasabihin o mga gagawin natin. (Thus, we should be careful what we say and what we do.)
If your words and actions will bring bad or misfortune to others, expect that negative energy to go back to you. But if you will do good for others, specially for poor, voiceless beings like dogs and cats, expect the best you deserve to manifest in your life again and again.
Have a blessings-filled Sunday! Namaste.
About the author: Desiree Carlos was a writer of Frontline magazine, and a correspondent of the Daily Express and Veritas. She was also a reporter and later sub-editor of Ang Pahayagang Malaya, news editor of Manila Standard, and assistant managing director of DZRH. She was a lecturer at the College of Mass Communications in the University of the Philippines in Diliman, and head of the journalism department of Kalayaan College. She is now an animal welfare advocate, founder and president of Save ALL-Save Animals of Love and Light, a SEC-registered non-government organization.
This article also appears in the Manila Standard
---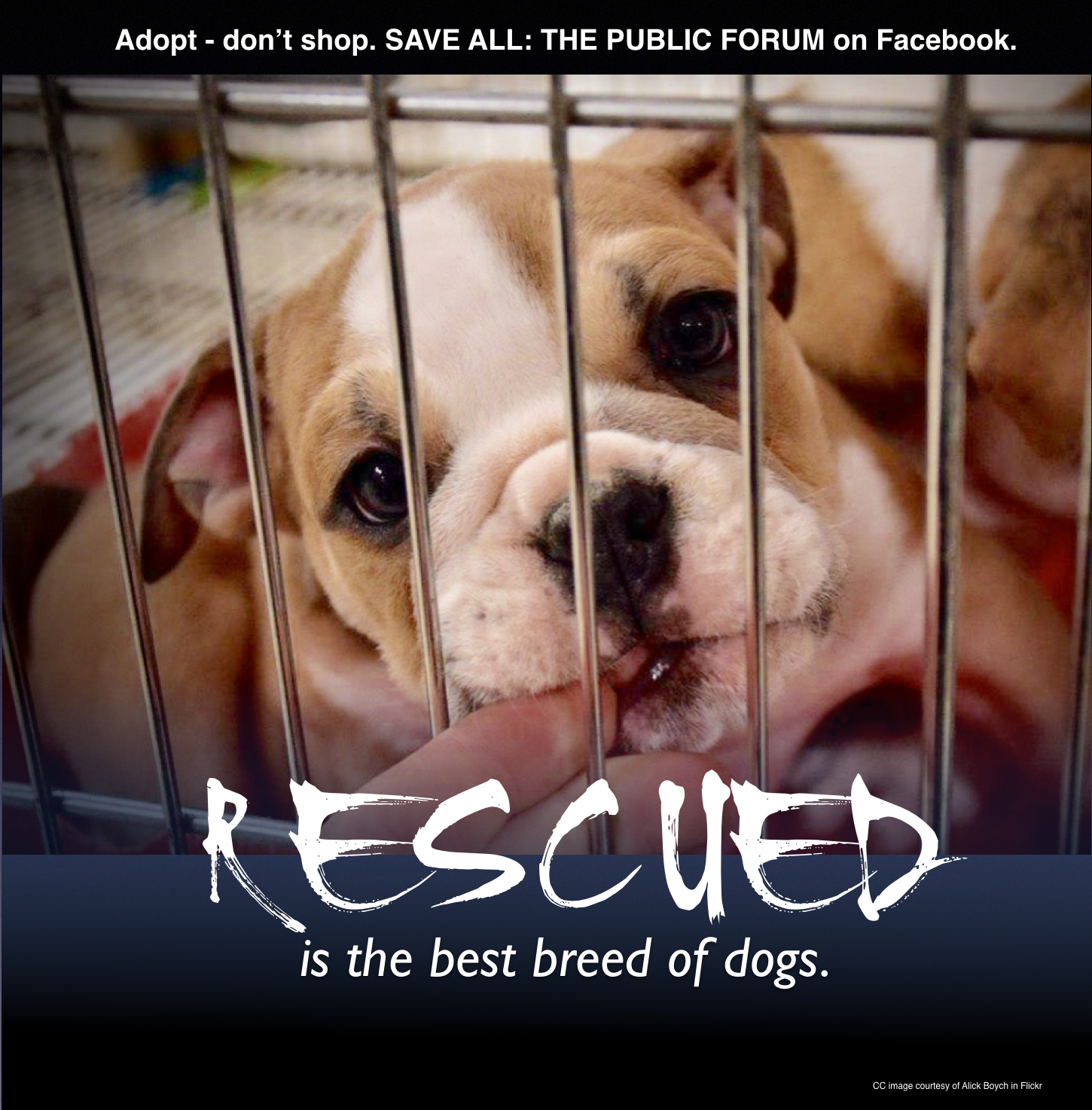 If you liked what you just read and want more of Our Brew, subscribe to get notified. Just enter your email below.