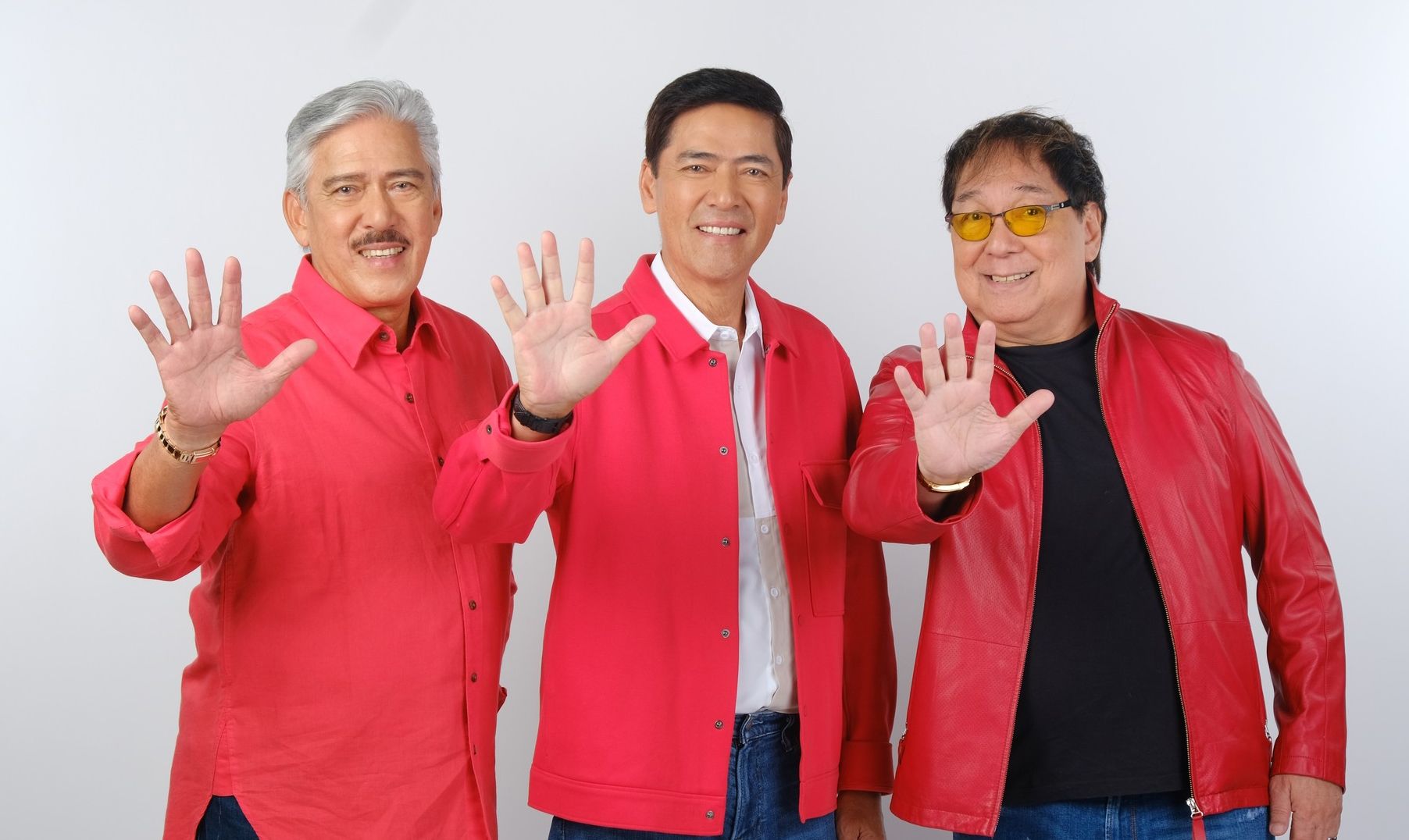 by Katrina Stuart Santiago
It was difficult not to be brought to tears by that last moment of Tito Sotto, Vic Sotto, and Joey de Leon on Eat Bulaga! at once looking defeated and trying to contain their anger, as they said goodbye to their audience on GMA 7. It really was about the unceremonious ending and how these three men—icons and institutions all—weren't even allowed to say goodbye to a time slot and an audience it has had for decades. For some of us, we grew up only knowing of noontimes with this show, our childhoods filled with memories of segments and jokes and moments that had it as backdrop, as subject, as familiar viewing habit.
That I cared at all was a surprise in itself. I had stopped watching Eat Bulaga! a long time ago. It could've been at some point in the Aldub phenomenon when admittedly, I couldn't understand what the fascination was about. It is more clearly about Tito Sotto, when he took a strong anti-Reproductive Health Bill stance. Either way for over a decade or so, Eat Bulaga was ever only in my peripheral vision, a fixture in one's popular consciousness.
Which might be why that goodbye, happening after the abrupt and disrespectful act of taking the show off the air, might have been emotional for viewers. It didn't matter if you liked TVJ or not, or were watching Eat Bulaga! or not in recent years. To me, what was clear was that an injustice had been done to the people whose cultural labor went into that show. It didn't matter what was happening behind the scenes, or whether we think they are the bane of pop culture (—to be clear, they are not). To have cut this team's access to their audience, disallowing them a proper goodbye from a show that they had built for over three decades—that speaks to issues bigger than our beef with the show's humour or hosts or mishaps.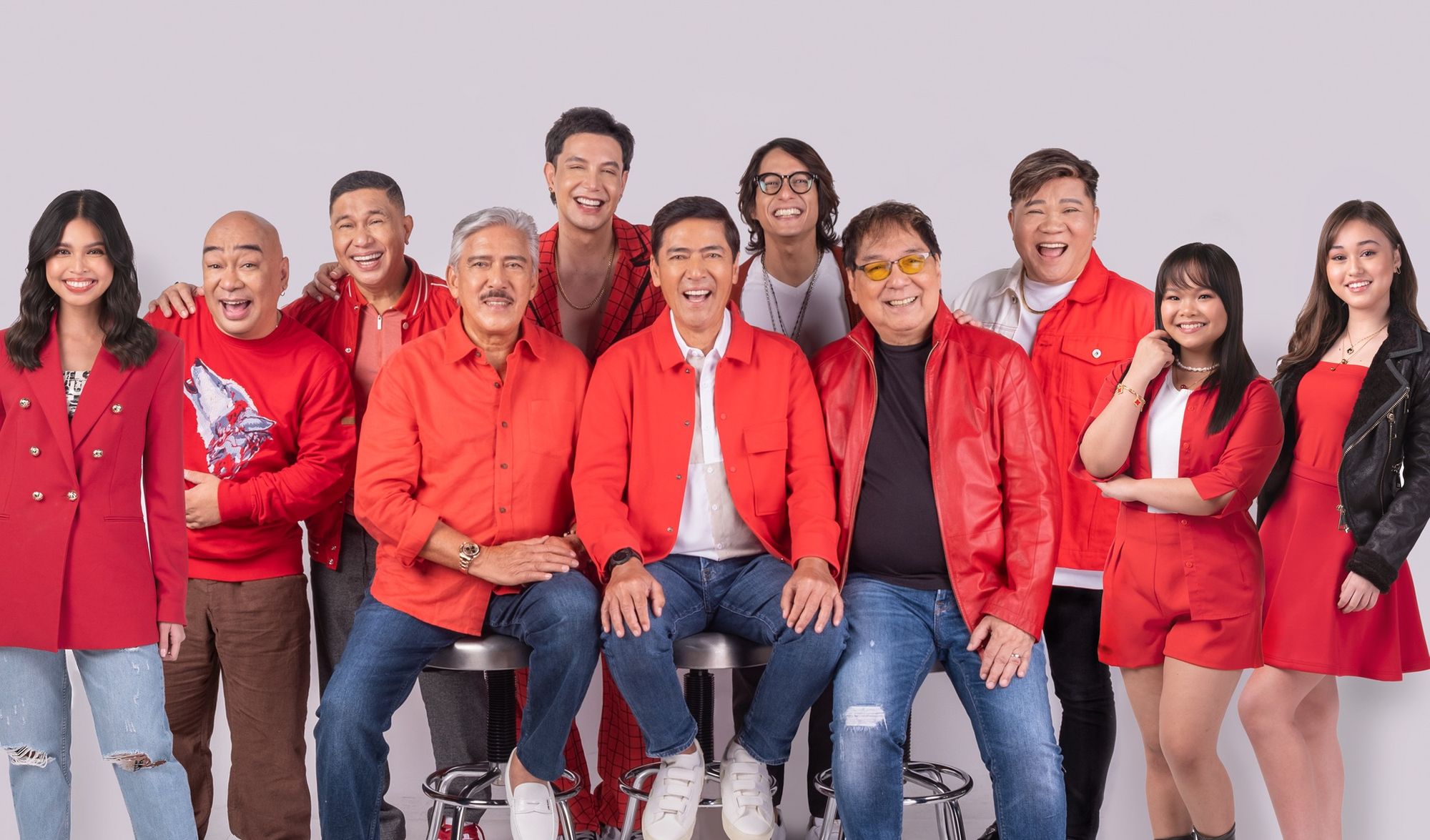 What that off-the-air but online goodbye also did was keep us watching. And the unfolding went quickly enough: TV5 snatching up the chance to finally get a chunk of (noontime) viewers; a massive show of support from friends, former co-hosts, dancers, and contestants; a launch of a new show without the name that is still being fought for legally. E.A.T.'s first show, if not the first couple of weeks, could only be emotional. TVJ looked overwhelmed and exhausted, even in over their heads. Yet it was clear that they were out to prove their icons as still relevant, ratings and advertising-wise, and even more so in terms of viewership.
But what has been more interesting to me, as viewer and cultural critic, is not any of those things that are supposed to keep this show on the air. In my household of two that has consistently watched the show since it re-booted on TV5, what has truly been fascinating is how quickly this team—on cam talents and production, all—has built a new show, with the same identity as Eat Bulaga! but different, with familiar segments made better.
Say, Gimme 5! as a new and improved, if not more complex version of pinoy henyo which now seems dated and easy. Or the Sing EAT! segment that they open with, a beauty and VOICE competition, which explains how wonderfully professional those singers who go on stage are. None of them might be famous, but none of them are amateurs either, and each of them at least have unique personality.
But it isn't just about old segments made new. It's also about letting go of segments that quickly become repetitive, i.e., Vortas 5; and knowing to improve on ones that were off to a rocky start i.e., Huwag Kayong Gano'n Uy! The latter is also a testament to the production team of TVJ, which is able to research and gather together the most interesting characters with the most complex stories for contestants to guess about. It is also here that one gets a sense of how so much of what happens here is still left to chance, such as the discovery of Zombie who was one of a group of African migrants in the Philippines with a huge Tiktok following, and who has since become an E.A.T. regular.
One has to be impressed by how far this show has gone and how quickly it rose up in the past three months, starting from scratch as it did, denied of the branding they had built for decades. They are not reinventing the wheel, sure, but they are showing how it can be reimagined to do other hilarious and heartwarming things.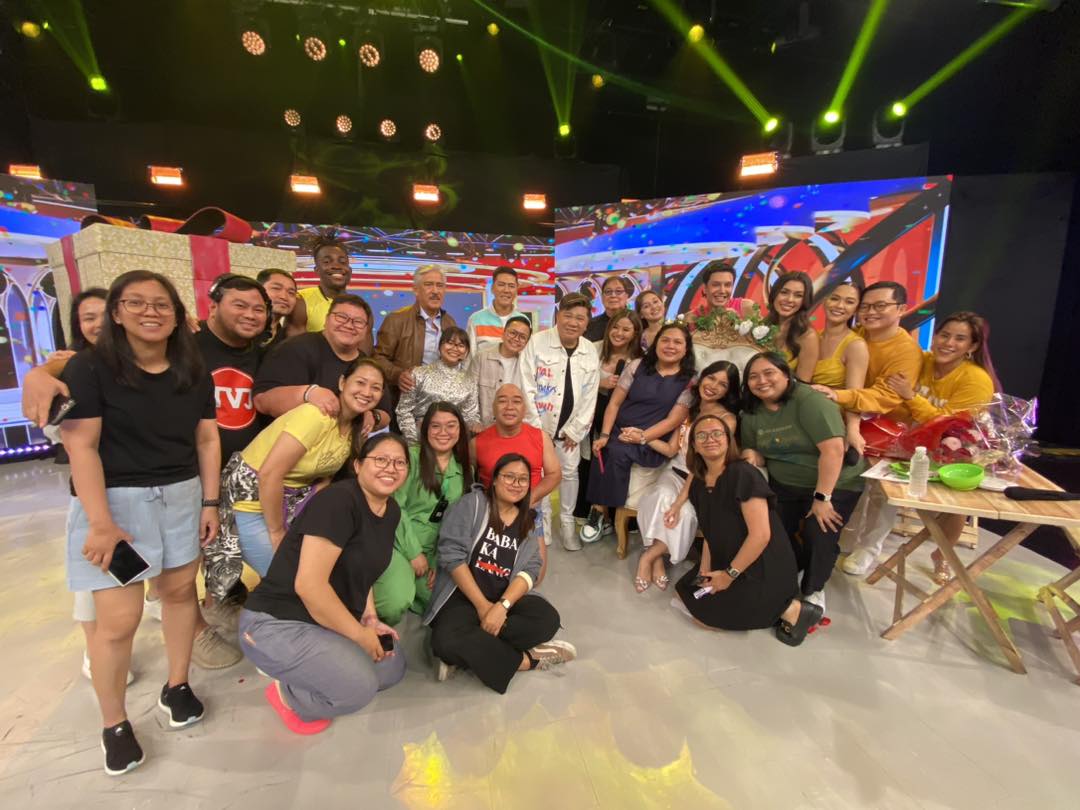 Case in point: the conversations being had in Huwag Kayong Gano'n Uy! are important ones traversing paternal acceptance of gay children to neglect of aged parents; caring for parents sick with alzheimers or dementia to being children of migrant workers. The same might be said of the Sugod Bahay segment, which cuts closely to the one that they used to do on Eat Bulaga! and still carries conversations about how difficult life is and what are the needs of poorer communities. It is in this segment though that Manalo's more personal questions could be improved, focused as he always is on whether or not a woman is married, and if she is, when she will have children. This insistence that women be married and have children is the most conservative ideology on the show (tinalo pa si Tito Sen), as it is the most backward. It also the most reductive. Why can't we talk to women without asking them about marriage and children? Why can't we talk to people about what they do, what lives they live, how they are?
But the Mayor Manalo character makes up for this mishap. Created soon after Jose returned from a trip to the US, this is what makes Sugod Bahay new, where the Mayor's absurd promises speak to our contemporary politics—an ongoing critique that can last for as long as our politics are as absurd. At least at noontime with E.A.T., we can still laugh about it.
And laughter is still why we watch this show. There is no noontime that we do not laugh out loud, and mostly because of quips and hirits and punchlines, whether it's Paolo and Allan K low-key hitting on good looking male contestants, or TVJ (mostly Vic) delivering old lines ("Ladies and gentlemen, lapis and fountainpen!") and new ("Ingat kayo, jumujulanismorisette!"), or even Ryzza and Miles throwing out jokes on their own. It is still not about slapstick here, or getting some laughs at people's expense—we all know that's happening elsewhere. There is also a balance this dabarkads strikes, consistently and consciously (thanks to Ryan, and sometimes Maine), when someone is just about to cross a line, or already has—recovery is quick and painless, as it should be on live TV.
Which is to say that watching E.A.T. on TV5 is to witness how three men, institutions in Philippine pop culture, have created a universe that can withstand the worst of attacks, i.e., the disenfranchisement that the power and money of a big producer can inflict on creatives that have nurtured a brand for decades. That in itself makes it worth watching—and studying—as an example of how creativity and cultural work is always a target of big money, but also how it can survive via reinvention and reimagination. The formula is easy for a reason; doing it better is the point.
If you liked what you just read and want more of Our Brew, subscribe to get notified. Just enter your email below.