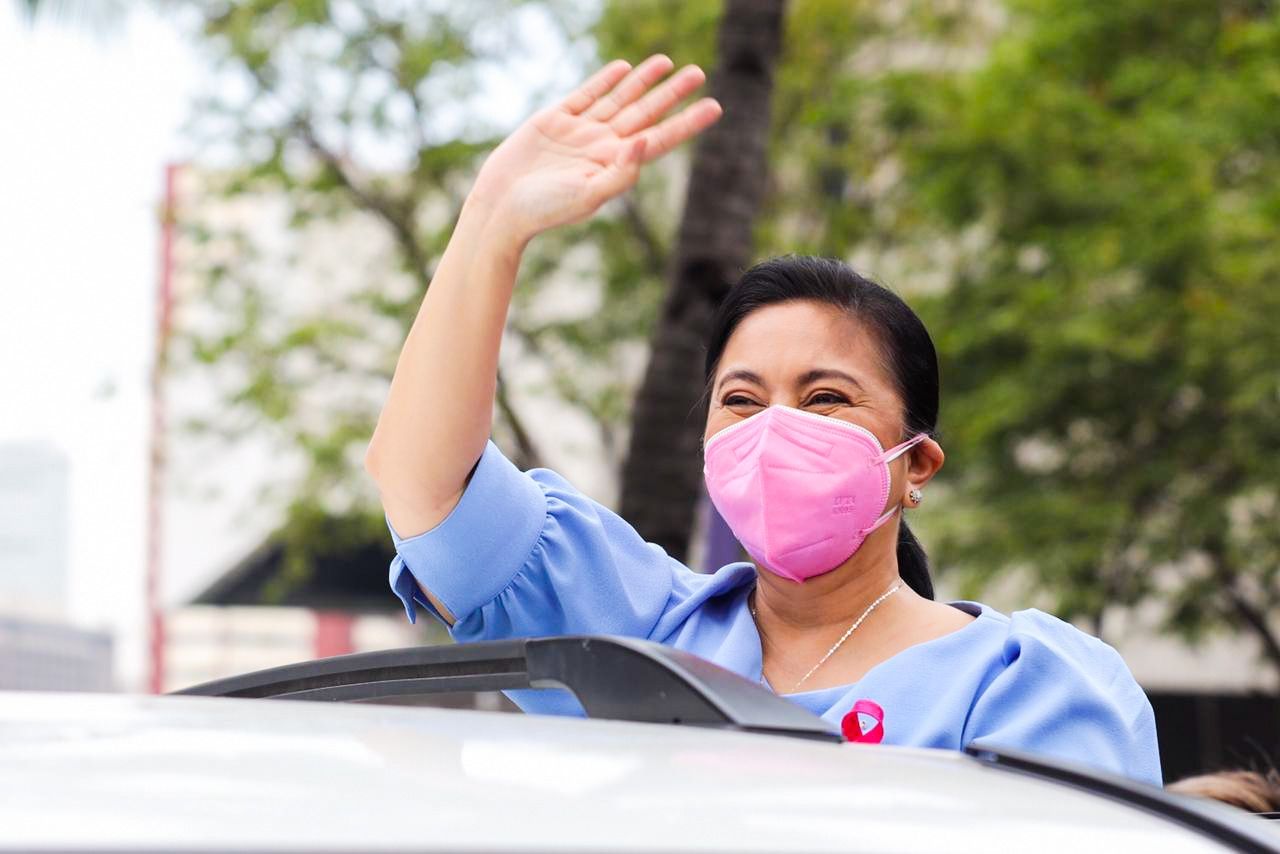 By Katrina Stuart Santiago
Duterte has made unity easy. He, along with the Marcoses, make the enemies of 2022 clear.
The vision for 2022 elections is also easy to unite on: unseat Duterte, block Marcos, stop the attacks on the people, recover from the incompetence and corruption, and take back democracy. The first step was always to build the broadest, widest coalition of anti-Duterte block-Marcos actors, that could in turn unite a majority of citizens, who are then empowered and emboldened to work on pushing for the candidate we all can believe will work on the vision for a better 2022.
VP Leni is certainly one of those candidates. Were Ka Leody not running, she would be alone in the uncompromising stand against the Marcoses getting back in power, and against the violence and incompetence of Duterte. Isko remains a distinct possibility if we are going to go beyond his budget-Duterte rhetoric and discuss instead what he is capable of doing, given the platform he is running on. But VP Leni, especially given everything she mapped out in a talk with The Rotary Club on October 14 is far far ahead of this pack, if we are thinking saying the right things for middle class support, and if we are thinking of who is on our side.
BUT the promise of unity is not one she can make, the notion of "independence" that she carries nothing more but an act. A symbolic act she admits, but now being revealed to be an act and not much else. Yet.
This has little to do with who she included in her slate—I can accept as strategic the need to build a slate that can beat the Cayetanos and Tulfos of this world, and therefore the need to have Binay, Escudero, Legarda on that list.
But there is very little space for VP Leni to maneuver the fact that she has NOT spoken to the Left—something that Neri Colmenares confirmed in an October 15 interview with Christian Esguerra. This is absurd when one considers that the crux of her campaign is the promise of unity.
The people on the Liberal side of the political fence are of course making it worse. Journalist John Nery, seemingly eschewing objective distance, framed the exclusion of the Left in the Robredo-Pangilinan slate to have been Makabayan's fault for not following "the rules" of 1Sambayan, that none of those who are part of the process of selection will continue to consider other candidates after a decision is made. No-credibility-Trillanes echoes the same, and insists that it is Makabayan's fault for not having simply accepted the decision of 1Sambayan for the presidency.
Two important points to highlight here. One, on October 7, the day VP Leni announced her decision to run, Etta Rosales on SRO on Teleradyo, speaking for 1Sambayan, declared in no uncertain terms that (1) there was no problem with Makabayan having yet to decide on who they were supporting, and that they were being given the time that they needed to make that decision; and (2) that Bayan Muna Rep Kaloi Zarate and former Rep Neri Colmenares were part of 1Sambayan's Senatorial slate. As far as Rosales was concerned, there was no problem with Makabayan at all. This completely debunks both Nery's and Trillanes's assertions about Makabayan and 1Sambayan.
Which brings me to the second thing we must highlight: when both Nery and Trillanes speak about how Makabayan's purported refusal to support VP Leni right away is the reason for the exclusion, what they inadvertently do is paint a picture of VP Leni as petty. Which I am certain she is not. I have seen enough interviews of her to have a sense that she can go beyond the superficial and see the bigger picture. Her spokesperson Barry Guttierez said as much in his October 15 interview with Christian Esguerra.
That this kind of framing is ruinous to VP Leni is unfortunate. That two men are speaking of her character and painting a petty picture, deliberate or not, is unfair.
This framing also does nothing for the Liberals who are obviously running the show, no matter the independent voice VP Leni seems to be fashioning. Because the anti-Left sentiment of the Liberals—including its Akbayan and Magdalo allies, and even the Aquinos and the Roxases in its ranks—is common knowledge at this point. If anything it reveals how Ka Leody's assertion is correct: the ruling classes, whether it's the Liberals or the Duterte-Marcoses are the same, because the anti-Left sentiment is the same, and when that exists, then the anti-worker, anti-peasant, anti-IP, anti-activist sentiment cannot be far behind.
There is no reason to believe in claims of unity and democracy when it doesn't include the activists on whose lives we depend on so we might not risk ours.
An aside: I don't know that the Liberals realize how badly this reflects on them, and how it can easily be seen as proof that they and Duterte (as well as Lacson) are cut from the same antiquated redtagging cloth. End of aside.
If true that the Liberals and its allies are the ones blocking the inclusion of the Left, then it paints a picture of a prospective President with no real independence—not exactly the trait that will get a mass vote on her side, not when it is machismo and populism and decisiveness that wins the day. We are told to let Leni lead, but it looks like it is something the Liberal Party and its allies have yet to let her do.
I believe the image of the woman that I see in VP Leni. Decisive, confident, capable. I cannot imagine that her vision of leadership, tied as it is to her husband Jesse's, would be one that excludes the activists in our midst. If the Liberals and its allies actually care about VP Leni, if they cared about her campaign to unite us, if they want to continue to lay claim to the idea of a "united opposition," that 12th slot is one for the Left.
We're being told to let Leni lead. It's time to make sure Liberals and its allies do it first.
If you liked what you just read and want more of Our Brew, subscribe to get notified. Just enter your email below.