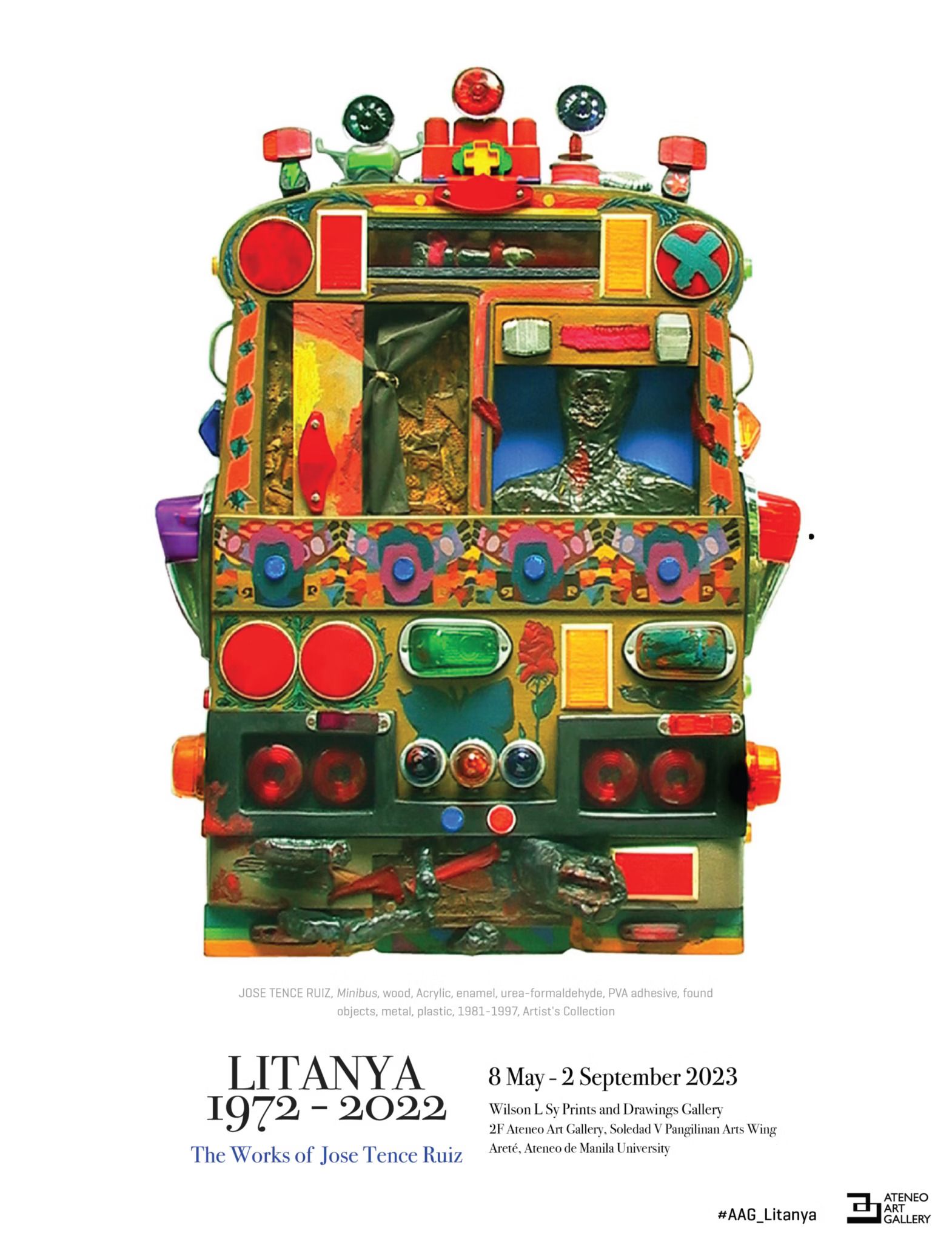 ---
Monday, 08 May 2023 to Saturday, 02 Sep 2023
Wilson L Sy Prints and Drawings Gallery, 2F
The Ateneo Art Gallery is open Mondays to Saturdays, 9 AM to 5 PM. Closed on Sundays and holidays. Visitors must file for their Campus Access Request at least one (1) hour before their visit at go.ateneo.edu/MyVisitAAG.
---
Jose "Bogie" Tence Ruiz (b. 1956) marks 50 years since his first "attraction" to art with a book featuring most of his major works and an exhibition at the Ateneo Art Gallery. He considers the self-published book project "Litanya, 1972-2023, The Works of Jose Tence Ruiz" as a chronological diary or personal compilation, covering most of his art practice as a painter, sculptor and performance artist. As a complement, the exhibit of the same title presents selected works to give an overview of his prolific practice, including original editorial cartoons and illustrations produced for major daily and weekly publications in Manila and Singapore.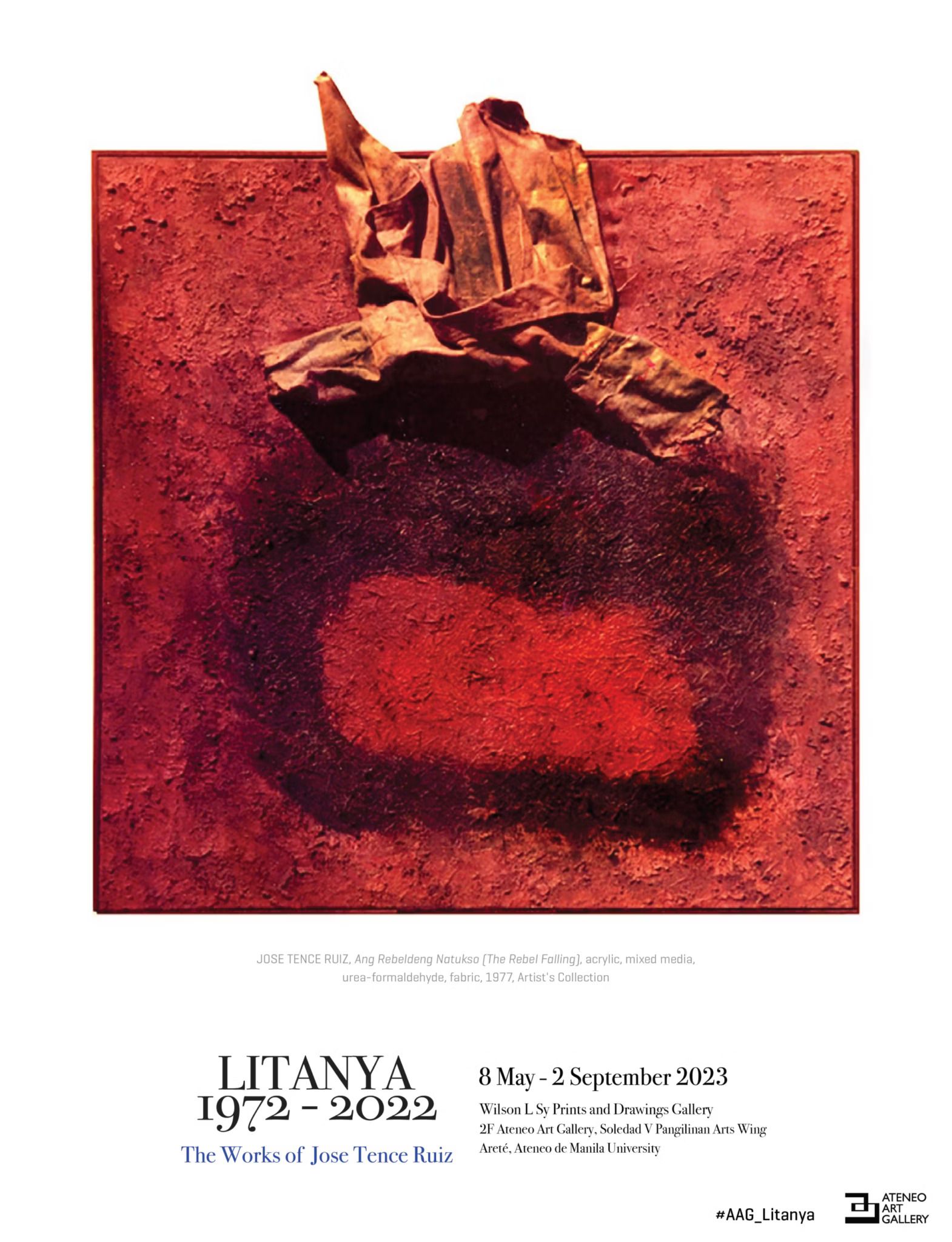 Rallying forward from the pandemic, Ruiz acknowledges how facing one's mortality has steered him towards the task of compiling what he recounts as an "anxious inventory of my practice as an independent visual artist." This exhibit is a modest sampling of Ruiz's art practice but encapsulates the artist's commitment to his vision and vocation. Noted art critic Alice Guillermo aptly writes: "His approach is many-sided, multi-linear, as all elements in his work dynamically interact, the personal with the social, the sacred with the profane, trage­dy with comedy" (1987).
The title "Litanya" aptly captures what Juaniyo Arcellana (2006) describes as the artist's "continual search of the substance and grit of daily realities." Referring to a long, repetitive list or series of grievances, Ruiz lays bare the recurring political and social ills and human frailties. Ruiz's illustrations are provocative and humorous. Going beyond social commentary, he has created archetypes of the everyday hero as well as the corrupt, the abusive, and the abused, which sadly remain common and familiar to this day.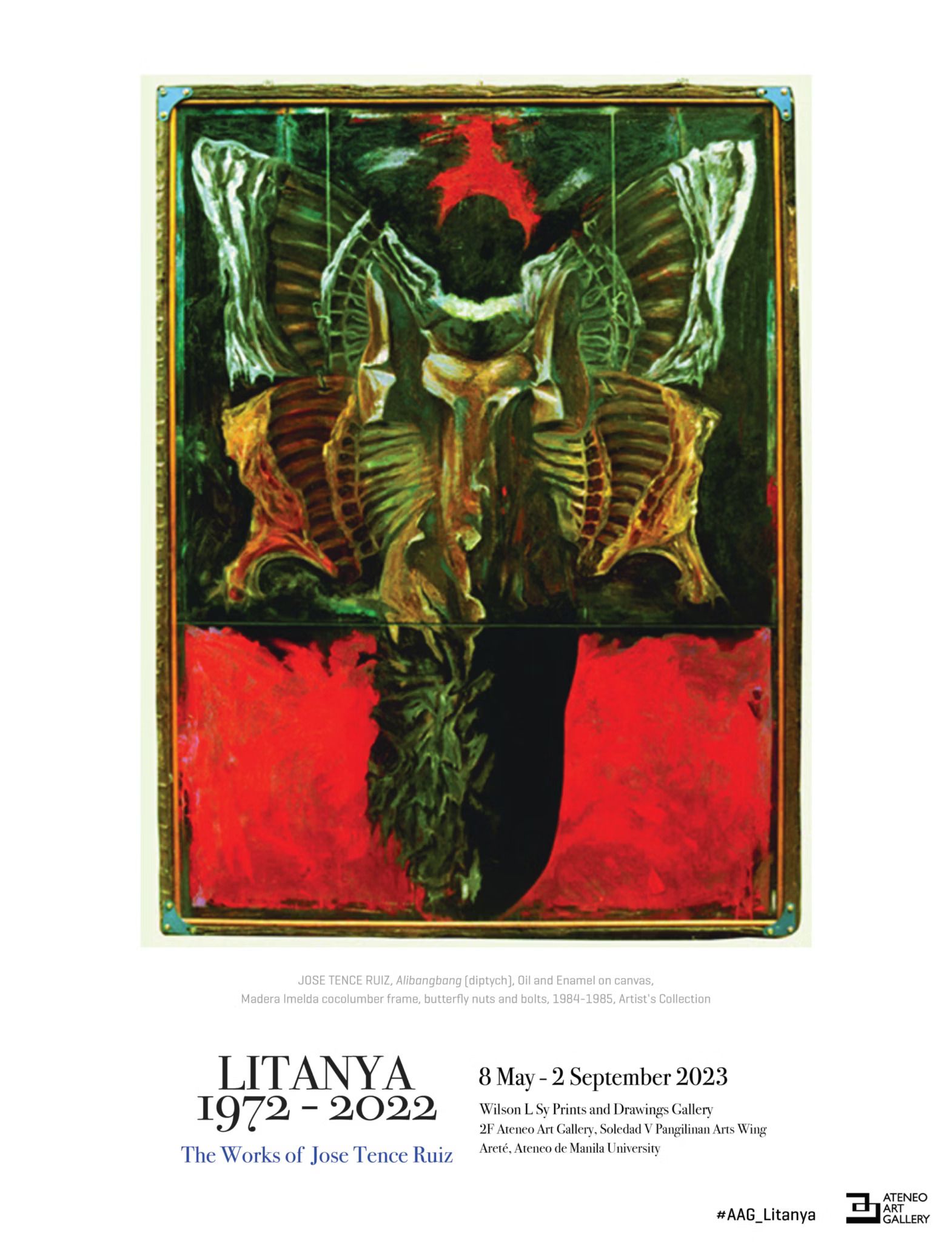 "Litanya, 1972-2022, The Works of Jose Tence Ruiz," opens for public viewing on 8 May, Monday to 2 September 2023 at the Wilson L Sy Prints and Drawings Gallery, 2F, Ateneo Art Gallery, Soledad V Pangilinan Arts Wing, Areté, Ateneo de Manila University. Copies of the book "Litanya, 1972-2022" will also be available at the Ateneo Art Gallery Museum shop from 3 June 2023.
If you liked what you just read and want more of Our Brew, subscribe to get notified. Just enter your email below.