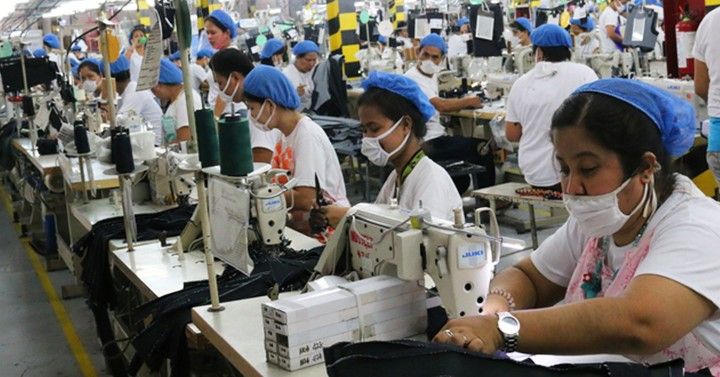 On August 19, the DOH recorded 17,231 new COVID-19 cases, the highest since the pandemic began in March last year. And it will get worse. So why did government loosen quarantine restrictions?
Despite full hospitals and daily increases in the number of new COVID-19 infections, the Inter-Agency Task Force on Infectious Diseases, through secret ballot, voted on August 19 to ease restrictions in Metro Manila from August 21 to 31.
On that same day, the Department of Health (DOH) recorded 17,231 new cases, the highest single-day tally since the pandemic began in March last year.
Projections from the independent OCTA Research Group said the number could go as high as 20,000 new cases a day within the next two weeks.
The Health Department's projections were also as grim. On August 21, two days after the downgrade, Health Secretary Maria Rosario Vergerie said Metro Manila may register up to 66,000 active cases by the end of August and 269,000 active cases by the end of September.
But Vergerie was quick to defend the government's decision to loosen quarantine restrictions from Enhanced Community Quarantine (ECQ) - the most severe lockdown status - to Modified Enhanced Community Quarantine (MECQ).
"We did not ease restrictions; nonessential establishments are not open and only those in essential sectors and the workforce are allowed outside. This is not really a disconnect. We didn't lift restrictions and our focus is on improving our PDITR (prevent-detect-isolate-treat-reintegrate) response," Vergeire said in a Philippine Daily Inquirer online report.
"As for the projections, Vergerie stressed that the numbers could still be reduced through improved vaccination, case detection and isolation, and people's compliance with minimum health and safety protocols," the PDI report said.
But for Dr. Tony Leachon, a former adviser to the Task force, government wasted the past two weeks of ECQ.
"In other countries hindi na naglo-lockdown unless talagang may surge katulad sa India or Indonesia. Sa US, sa Israel, ang tinitignan lang dalawang bagay: positivity rate na naka-anchor sa test. Kapag positive ka eh di sa bahay ka, or i-isolate ka or quarantine. Kapag negative ka pasok ka sa trabaho. So yan ang dine-determine, positivity rate at vaccination rate lang," he told online news site Politiko.
In another interview, Leachon warned that easing restrictions when cases are still rising and hospitals are full could be disastrous. Government is also not testing enough, and until now has failed to ramp up contact tracing.
"We might be suffering the consequences of that wrong decision, because the fundamental principle in slowing down the virus is basically a tighter quarantine," Leachon said over CNN Philippines.
He added: "Nakakatakot siya na ma-open mo sa MECQ and lose lives and ma-overwhelm yung healthcare system. Natatakot ako doon kasi highly transmissible yung virus eh."
"Lockdowns Aren't Working"
In explaining the IATF decision, Presidential Spokesman Harry Roque said task force members  "were divided" on the proposal to extend Metro Manila's ECQ status for a maximum of five weeks.
Task force members noted that infections continue to rise despite ECQ, prompting some members to push for a "new approach" in containing the pandemic, he said.
Headed by a retired general, the IATF is a multi-agency body that has been leading the government's more than a year-long battle against COVID-19. The IATF also relies on an advisory body of experts in infectious diseases and other medical and scientific disciplines.
Decisions of the IATF are supposed to be based on data and science. But it seems that this time, there were other factors at play.
One of them is the strong lobby from employers groups and the government's economic team against another ECQ extension.
MECQ Good for Business?
A few days before the IATF meeting, the DOH released projections by their experts that the number of cases could reach as high as 30,000 per day by September even with ECQ. The agency raised the possibility that ECQ could be extended for another five weeks to slow down the infections.
Several business groups objected vigorously, saying a prolonged ECQ will lead to more job losses and further damage the economy.
They even questioned government's over-reliance on lockdowns, a point raised as early as last year by the World Bank.
"It's time we learn that lockdown is not the remedy," Sergio Ortiz-Luis Jr., president of the Employers Confederation of the Philippines (ECOP), told the Philippine Star.
"Let's compromise, we have to think that the economy is more important and we have to live with COVID-19."
The ECOP head cited estimates from the National Economic and Development Authority (NEDA) that the economy would lose P150 billion for every week Metro Manila and nearby provinces are under ECQ.
No More Money for "Ayuda"?
The second reason for easing restrictions was revealed by Parañaque Mayor Olivares, who is heads the Metro Manila Council, the policy-making body composed of all mayors in the capital region.
In an interview with ABS-CBN News, Olivares said government can no longer give cash aid to poor families if it extends MECQ.
"Yung MECQ po hindi po talaga magkakaroon dahil hirap na po talaga ang gobyerno natin," he said.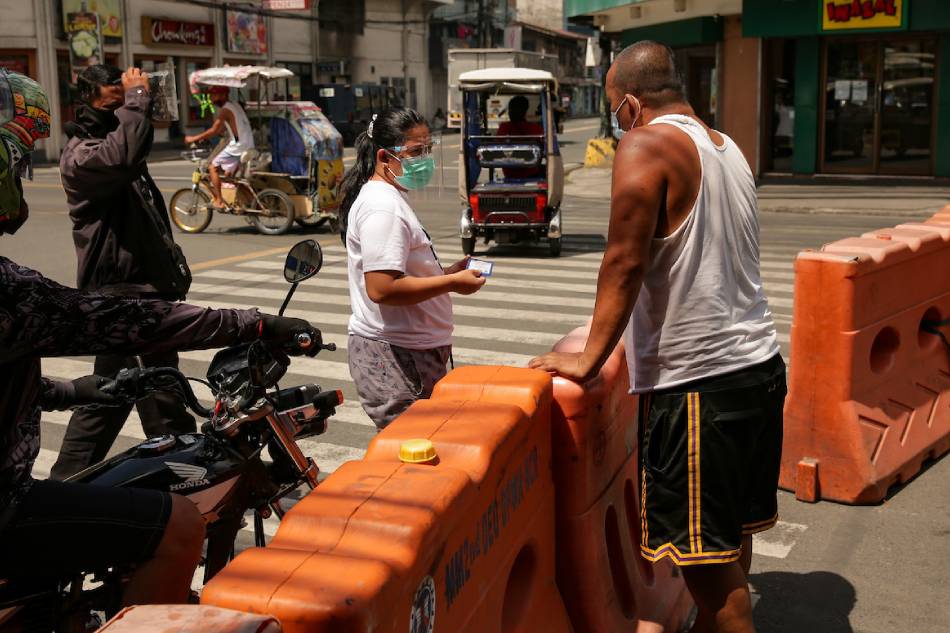 The government had set aside P10.89 billion as cash assistance to individuals affected by ECQ in Metro Manila, and another P2.715 billion for Laguna. Each beneficiary will receive P1,000 or a maximum of P4,000 per household.
Lawmakers have said the cash aid was inadequate.
"Kulang na kulang ang ayudang plano ng gobyerno at di pa tiyak kung dalawang linggo nga lang ba ang lockdown at kung maibibigay ba sa oras ang ayuda," Bayan Muna Rep. Carlos Zarate said.
He added: "Wag naman sanang baratin ang mamamayan! Kapag dolomite o kampanya sa eleksiyon may sako-sakong pera pero sa ayuda para sa mga Pilipino, tinitipid."
According to Ibon Foundation's Sonny Africa, their data showed huge income losses for poor families during the lockdown.
"Kahit sa NCR lang, tantsa ng Ibon ay may average na P24,000-P53,000 ang nawala sa kita ng pinakamahirap na 2.7 milyong pamilya na may 11.2 milyong katao, sa nakaraang 17 buwan ng community quarantine. Kasama na dito ang 2.3 milyong pamilya na may 9.4 milyon katao na walang ipon at nabubuhay lamang sa araw-araw na kita," he said.
If you liked what you just read and want more of Our Brew, subscribe to get notified. Just enter your email below.