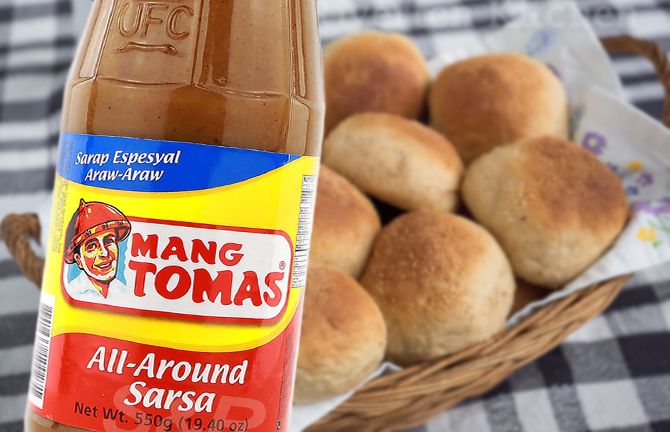 by  Vincent R. Pozon
The internet has no visual record of the commercial, sometimes I wonder if it existed.
The few mentions are writ in questions. A Reddit thread starts with this: "I'm writing about Philippine commercials for work. I remember the old commercials of Mang Tomas 'All Around Sarsa' but I've never seen anyone eat a pandesal na ang palaman sarsa lang. Curious lang kung meron ba talagang kumakain na ang palaman Mang Tomas lang. Test na din kung maraming makaka-relate sa Mang Tomas sandwich or it's too outdated for anyone to relate to. Another reason, I told my wife about this and she thinks I'm just making this up so I want to show her proof."

I had forgotten about this ad, and, yes, — best to declare upfront — we wrote it, we produced it, and we aired it.
The little that the internet offers fills in the blanks in my mind with a few details and words. One Reddit user remembers:
"The ad was supposed to have said, uy, wala ng ulam, buti na lang may Mang Tomas', palaman sa pandesal... ang galing talaga ni mommy, parang si Mcgyver."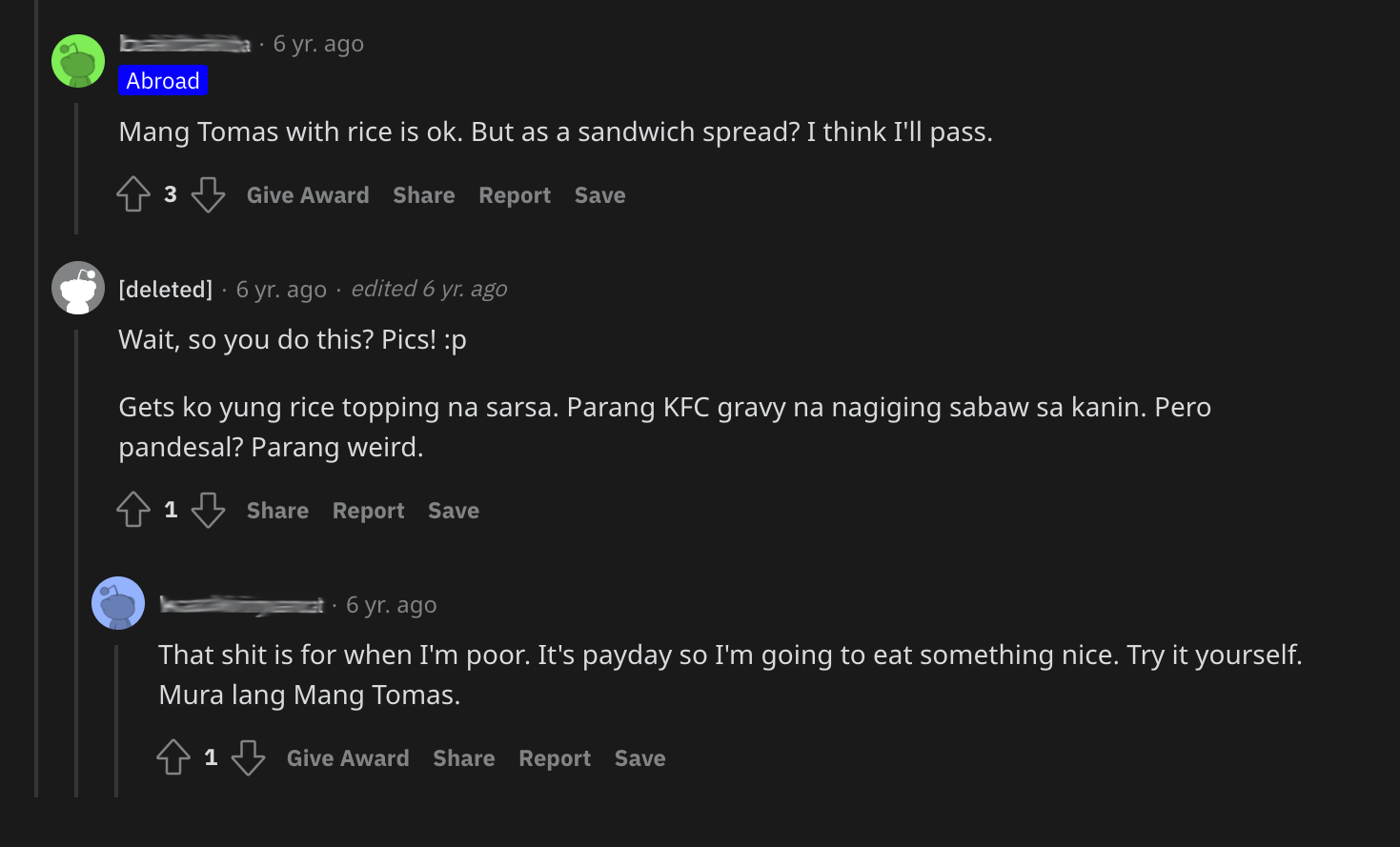 Another correctly reads the intent behind it: "Mang Tomas, All-Around Sarsa. They want us to believe that this popular brand of lechon sauce actually has the same versatility of ketchup. In the commercials, the MacGyver mom offers Mang Tomas as a quick solution to the members of her family, one of whom was looking for ketchup, another for something to eat with leftover rice, and yet another who was looking for some kind of sandwich spread."
There were unkind words.
Pwedeng i-ulam, pwedeng palaman sa tinapay... argghhhh... kadiri! Sawsawan ang Mang Tomas, bakit gagawin palaman sa tinapay - yuckkk!
Desperado ang gumawa ng ad na yun, kulang na lang sabihin nila ipang-shampoo sa buhok…
And then there was the honest response:
"That shit was for when I was poor... Try it yourself. Mura lang, Mang Tomas".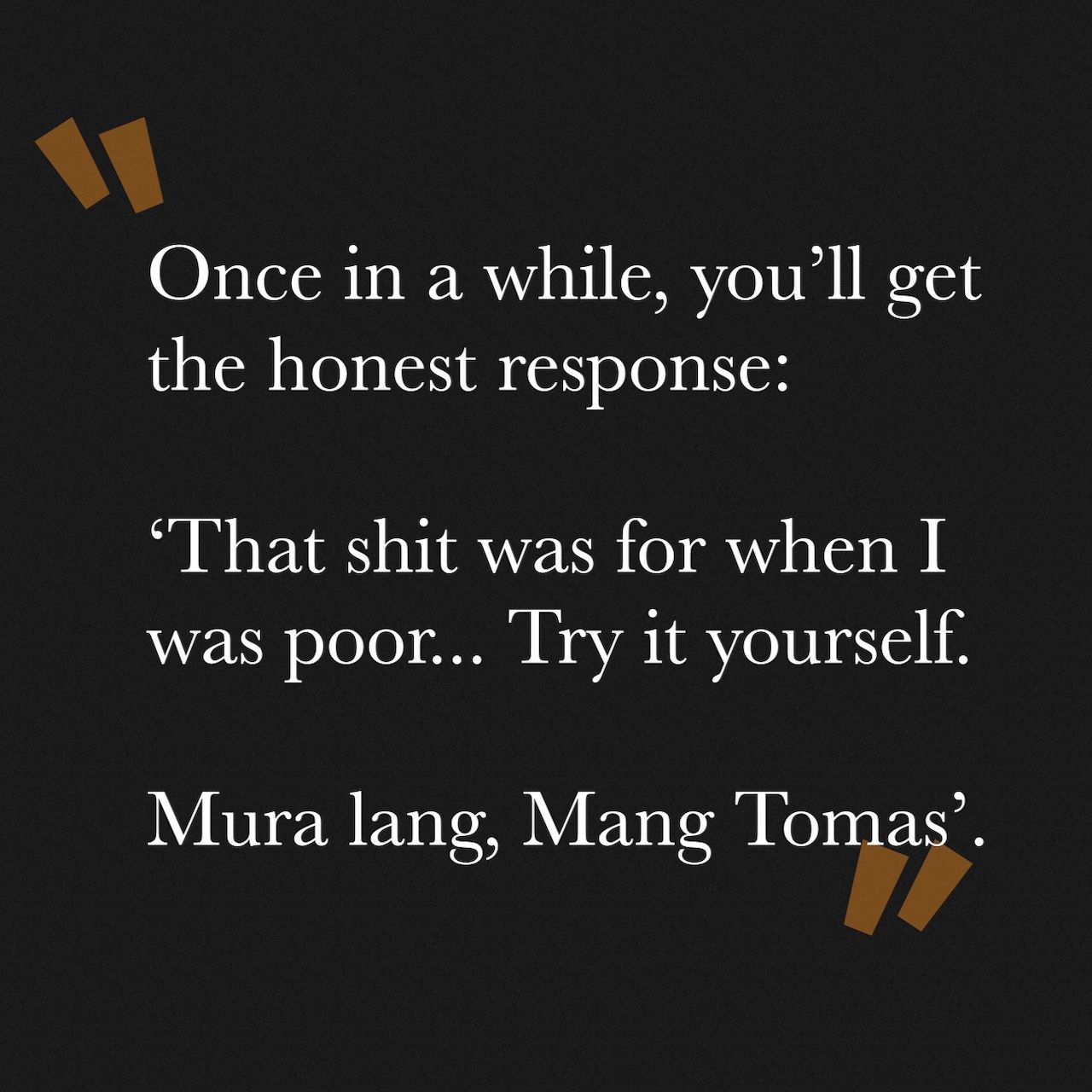 If there is an advantage to being in advertising, it is that we know how the poor live. We know how they cope, we feel the shape of their walls from the inside, we see the despair in their lives, we know that a pack of instant noodles is not a bowl for one but a viand shared by a family.
And that is on a good day.
On other days, they make do with what Dr. Ned Roberto calls Surrogate Ulam. Salt, bagoong, sugar, soy sauce, pork oil, coffee, or condensed milk are viands. (An older study includes Pepsi). "In 2012, 45 percent of households in Metro Manila used such substitutes for their meals. The ratios for this were 59 percent in Balance Luzon, 64 percent in the Visayas, and 73 percent in Mindanao."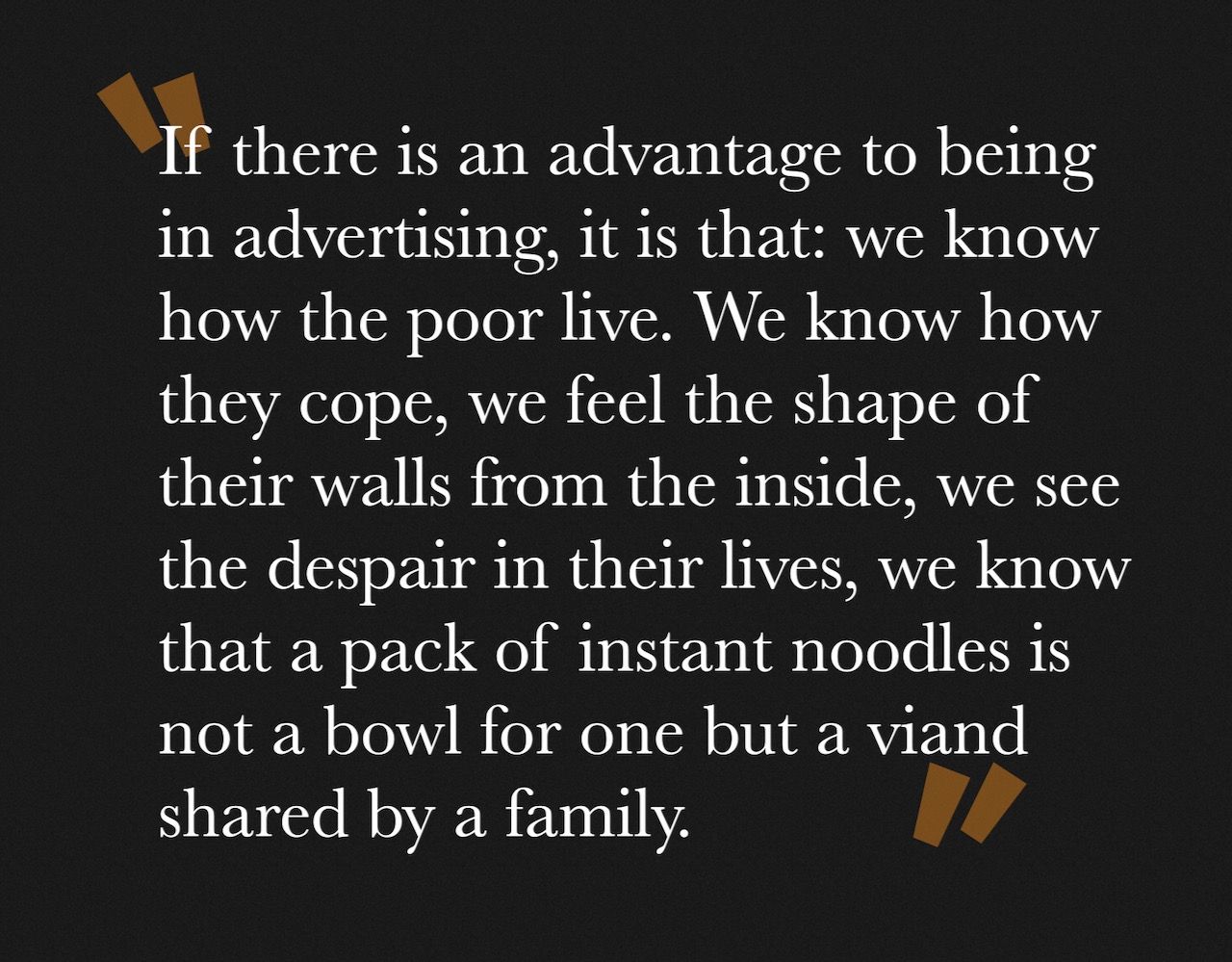 How do I feel about the campaign? I have a name for the goal: Bigger Market Positioning. If you are well-ensconced in the position of market leader, it is but right to try for a bigger market. What about the derogatory comments? I don't produce art, I sell products, and music to my ears is the incessant ringing of the cash register.
How did the ad do? If I remember correctly, very well.
If you liked what you just read and want more of Our Brew, subscribe to get notified. Just enter your email below.