PET TALES

By Desiree Carlos
Homeless animals only want to find food for the day, a source of water to hydrate their bodies, and a safe place to rest. They mean us humans no harm. Given a chance, if they will be adopted, they will love us, make us feel we are never alone, and protect us from persons who may want to harm us.
But there are cruel humans out there. There are adults who throw hot water on dogs and cats, kids who throw stones at them and poke them with sticks, sick humans who rape dogs, and people who sell dogs for their meat and cats to be experimented on in school labs, among others.
Despite an existing law on animal welfare in the Philippines—the Animal Welfare Act of the Philippines — that punishes animal cruelty with imprisonment and a fine, we hear of many disgusting and distressing stories of abuse committed against helpless dogs and cats. Why can't these people just leave homeless, hungry animals alone?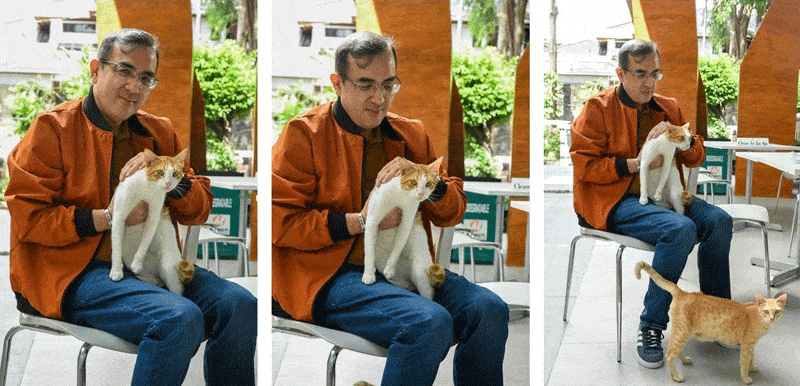 Sadder still is the fact animals can not communicate in the language that we can understand. They cannot tell us if they are in pain and how they suffer out there. But they express emotions like love and show loyalty to humans if we allow them.
Rescuing poor animals
Joe "Manong Joe" Zaldarriaga, vice president of Manila Electric Company (Meralco) vice president and corporate communication head, knows the plight of homeless animals too well as he has been helping, feeding and rescuing strays.
Manong Joe, a veteran and award-winning communicator immersed in public service within and beyond the energy sector, is one of the many kind-hearted human beings who will go out of his way to save and rescue a stray from the harsh and dangerous environments of the city.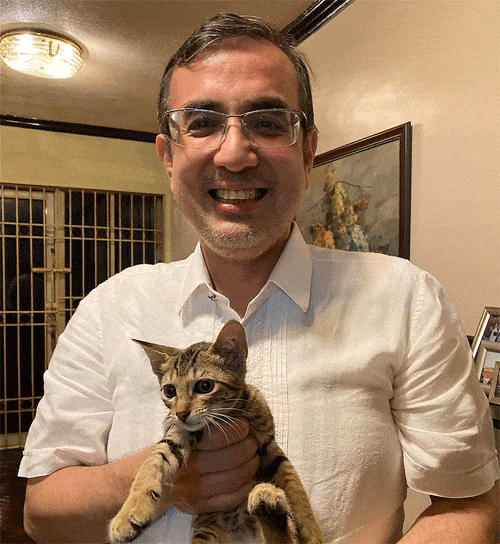 The world is not just for humans
Since a child, he has loved so many kinds of animals. He grew up taking care of their family's dogs, cats, and rabbits because his parents taught him to be kind to animals. Their family had a farm in Masbate where he watched and observed his father carefully tend to animals, particularly the cattle.
Manong Joe shared, "It is really part of my DNA to have the love for animals. It's an acknowledgement that the world is not just for us, humans. We have company here in our life's journey, and a big part of that are our pets."
An underdog understands a neglected dog
The proud animal lover grew up thinking and believing that he was an underdog. Having come from a not so affluent family, he experienced how it was to have little in life, or even nothing. When he was young, he just settled with and enjoyed the simplest things, the basic ones that come or are available. In a way, as an underdog, he associates himself with the helpless and vulnerable stray dogs and cats.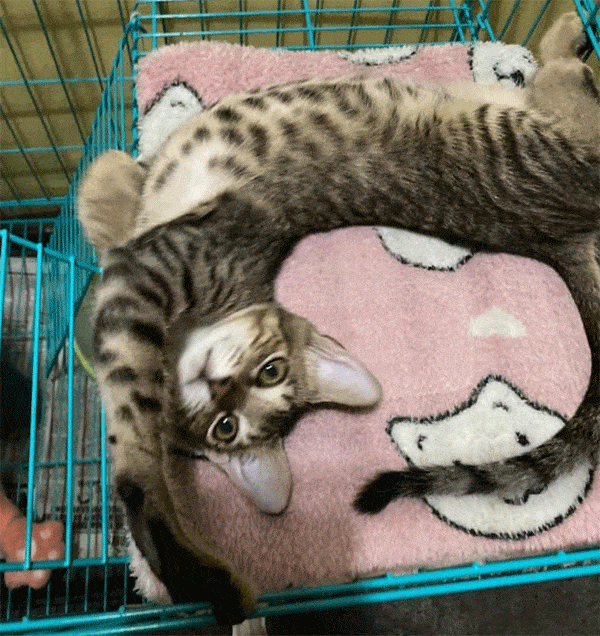 "I guess it is my own soul telling me that there was a point in time that I was just like them. It is affinity for them, for the situation that they are in. In my own little way, if I can help, I will do it," said Manong Joe.
Manong Joe's community cats
As Manong Joe entered his adult and professional years, his love and compassion for animals grew considerably. Part of his routine and advocacy is to feed their community cats and provide them shelter whenever needed.
There are several cats staying and residing in their building, and he is grateful that the management allows cats to roam freely around the area, as long as the cats do not create problems for residents.
Manong Joe and his wife always make sure that these cats are fed every day and will never go hungry again. The couple decided to take turns in feeding their feline friends.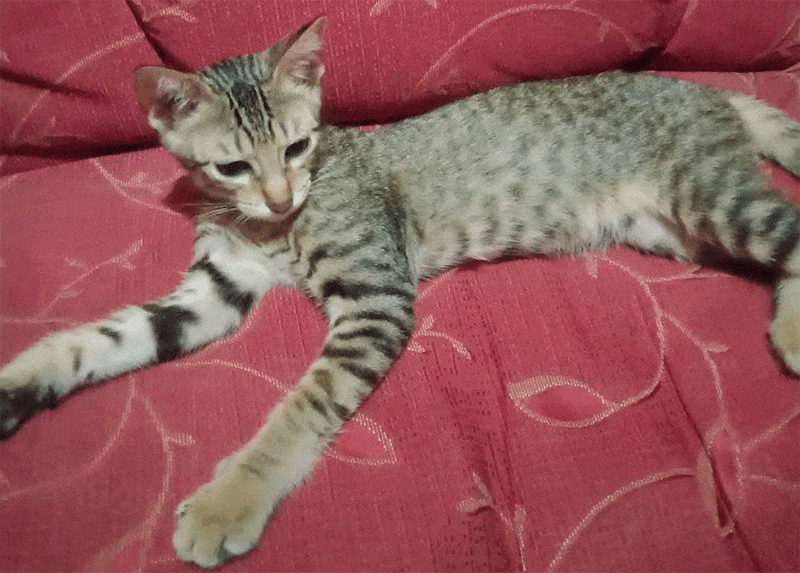 "My wife feeds the cats during lunch time while I feed them after I arrive from the office in the evening. I know that we cannot help all of them since there are just too many cats in the city and across the country. My only plea is that those people who cannot or choose not to help the cats, that they will not harm the cats," shared Manong Joe.
The Story of Tarsi
She was only two months old when Manong Joey and his wife found him wet and shivering outside their building. The couple immediately brought the poor kitten, one of the five babies of a community calico mama cat, to the nearest veterinarian to treat her. Due to constant care and medication, Tarsi got stronger and better.
Manong Joe and his wife decided to adopt her and even gave her a complete name, Maria Tarsiela y Hermoso aka Tarsi. Since then, their lives have never been the same. "My wife and I gave her a complete name because we do not have a daughter. We nicknamed her Tarsi because her eyes are huge like those of a tarsier's. Tarsi is now six months old, and she is now our one and only daughter. She has been a bundle of joy in our home, always super active, and never fails to bring out the creativity in me," said Manong Joe.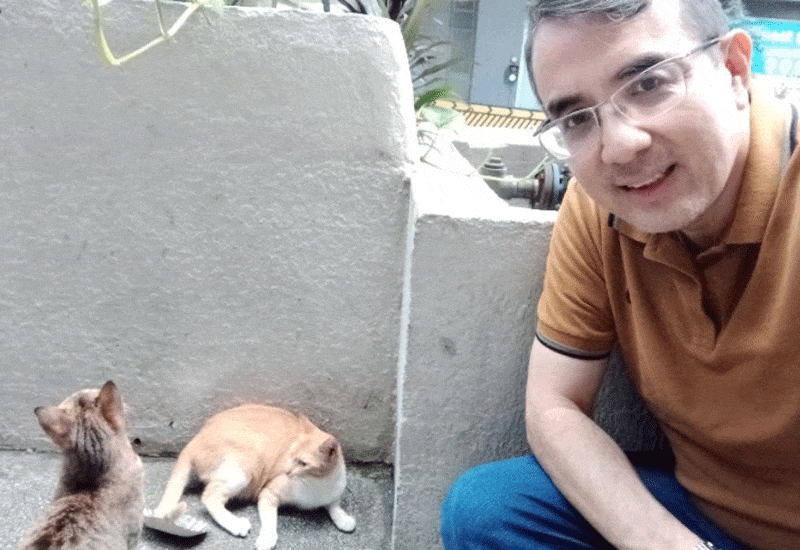 Be kind to strays. Be kind to animals.
Manong Joe strongly urges humans to adopt stray dogs and community cats instead of buying pets from breeders and pet shops. All dogs and cats are good, loving companions as long as you do not spoil them, do not encourage aggressive behavior, and train them the proper ways to conduct themselves around other animals and humans.
He noted that there are too many abandoned and neglected dogs and cats who are yearning to be loved and have a forever home. He said it is not very expensive to care for a pet, and to treat him or her like a member of the family.
Manong Joe stressed the need to bring the adopted dog or cat to the vet right away to check for illnesses and then to have the dog or cat vaccinated against illnesses and rabies.
"We want to give our pets a good quality of life as responsible fur parents. Never be afraid to spend and invest for your fur babies. I believe that this will eventually be reciprocated. Our pets will give us unconditional and everlasting love. May FUR-EVER," shared Manong Joe.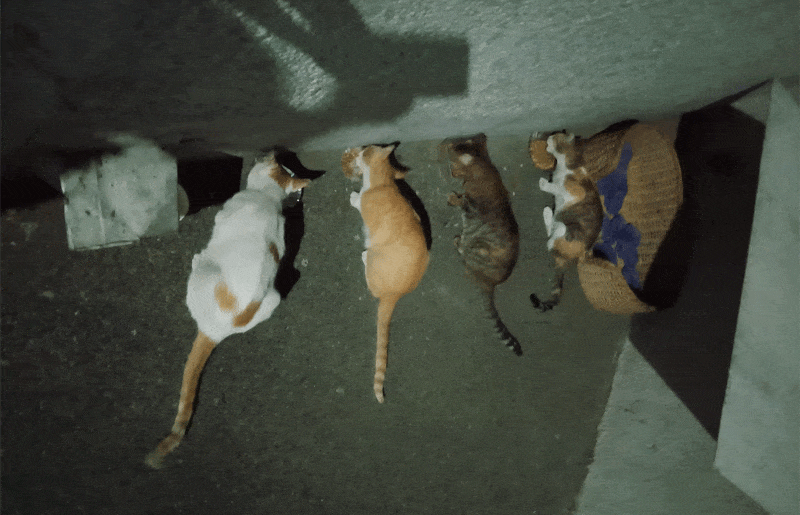 This executive will always be a rescuer
For more than 30 years, Manong Joe worked for the country's biggest electric distribution utility, the Meralco. He first served as its spokesperson in the 2000s.
Despite his busy schedule, he is also involved in several public service functions as a member of various committees on public safety, power supply security, and electrification. He is a prominent figure in the Philippine communications industry as chairman and past president of the US-based International Association of Business Communicators Philippines (IABC PH).
But while he has many roles, he will never stop helping poor animals and being a rescuer. There are still a lot of sick, dirty, and starving dogs and cats in our streets who need our help. We need more animal welfare advocates like Manong Joe to save dogs and cats. It is always our hope that more humans will be kind to animals, and will adopt asong Pinoys (aspins) and pusang Piinoys (puspins). They too deserve a loving family.
About the author: Desiree Carlos was a reporter and later sub-editor of Ang Pahayagang Malaya, news editor of Manila Standard, and assistant managing director of DZRH. She was a lecturer at the College of Mass Communications in the University of the Philippines in Diliman, and head of the journalism department of Kalayaan College. She is now an animal welfare advocate, founder and president of Save ALL-Save Animals of Love and Light, a SEC-registered non-government organization that rescues sick and injured stray dogs and cats, and feeds animals on the streets through volunteers in several cities in Metro Manila, Morong in Bataan and Pampanga.
This article also appears in the Manila Standard
---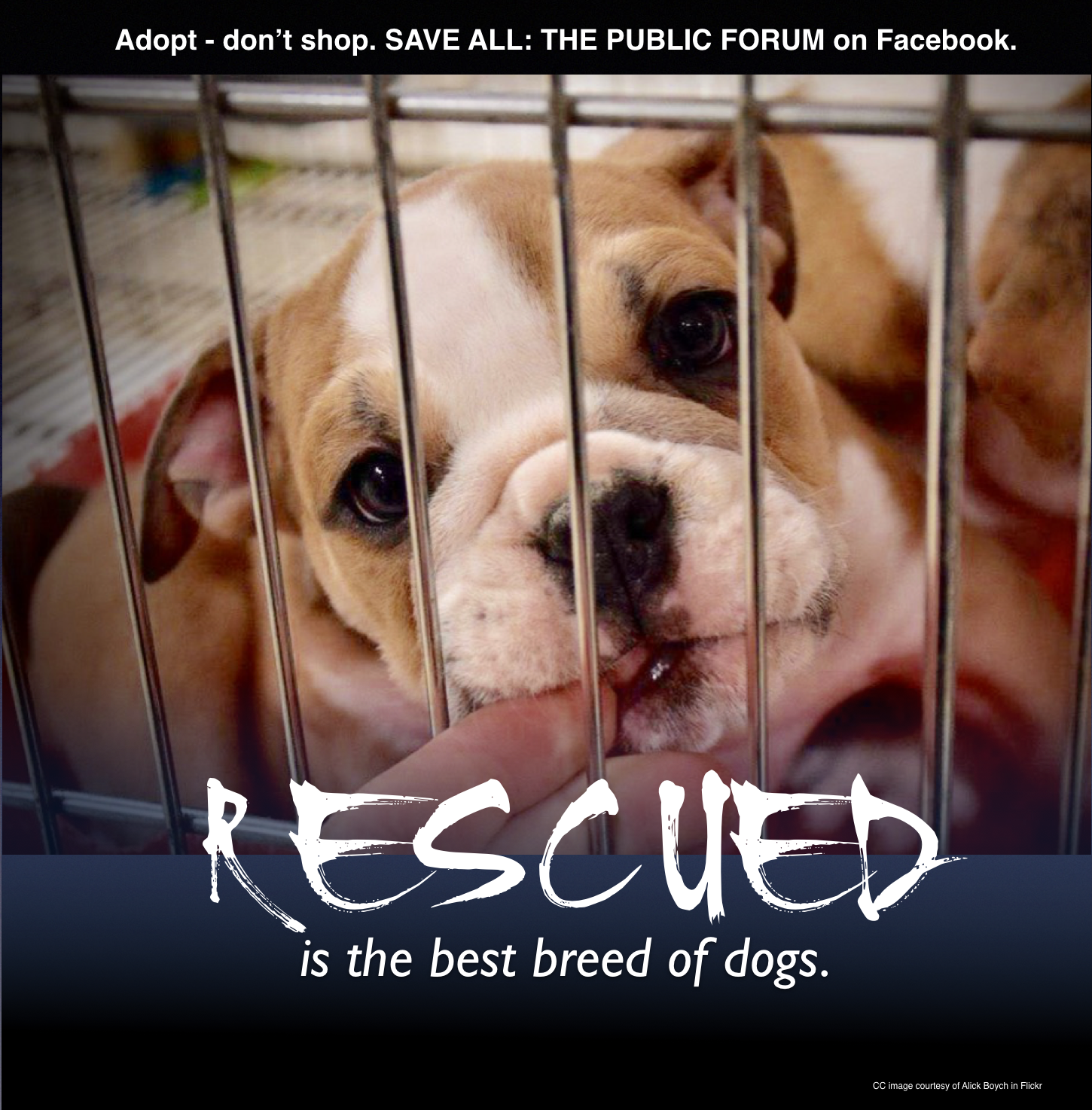 If you liked what you just read and want more of Our Brew, subscribe to get notified. Just enter your email below.