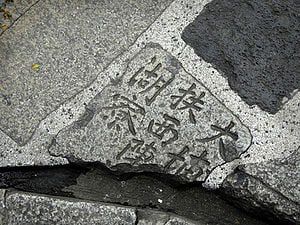 By Juan Rafael Belgica Jr
Alam ng mga batong magtago
Ng gunita o kusang lumimot,
Hindi kailangang bago
At wala silang' pagdadamot:
Saan bumubukal ang isang patak
Na nagpapabagsak sa buong bundok
Alin ang kikilalaning tatak
Ngayong umuulan ng mga tuldok?
Bato: patuloy na dinudulog
Hinihingan ng masasabi
Marahas na paghubog, pagtubog
Walang puknat, araw man o gabi:
Higpit ang yakap ng bato't lumot,
Di nilulumot ang di nakalimot.
---
NAMES IN STONE
Stones know how to keep
Memory or to willfully forget,
The names don't have to be new
And they have nothing to hide:
Where springs the one droplet
That will wear away the mountain?
What will be the sign known
And revealed now that rain is final?
Stone: all go to seek its counsel
Or its harsh will, its clinging stain.
They will not let go, night or day―
Stone and moss―in their embrace:
Deep-rooted memory gathers no moss.
(Translation: Marne Kilates
10 October 2021)
*Juan Rafael Belgica Jr is a prolific Bikol poet and lover of his native language, in such a way as he early gave up writing in English and wrote all his poetry books in Bikol. His untimely passing from heart attack is a loss much mourned in the Bikol literary community.
If you liked what you just read and want more of Our Brew, subscribe to get notified. Just enter your email below.