by Rowena David
American novelist Edna Ferber once said, "Christmas isn't a season. It's a feeling," and I think most of us will agree. There is something about Christmas that brings out the best in us. People are generally kinder, happier, and more giving during the Yuletide season.
Christmas is more meaningful when we spend it with our family and friends. The memories that we create with our loved ones are memories that we will cherish for the rest of our lives. And speaking of family and friends, let us not forget that our pets are part of the family, too. Any fur parent will tell you that holidays are not complete without their fur kids by their side to celebrate them with.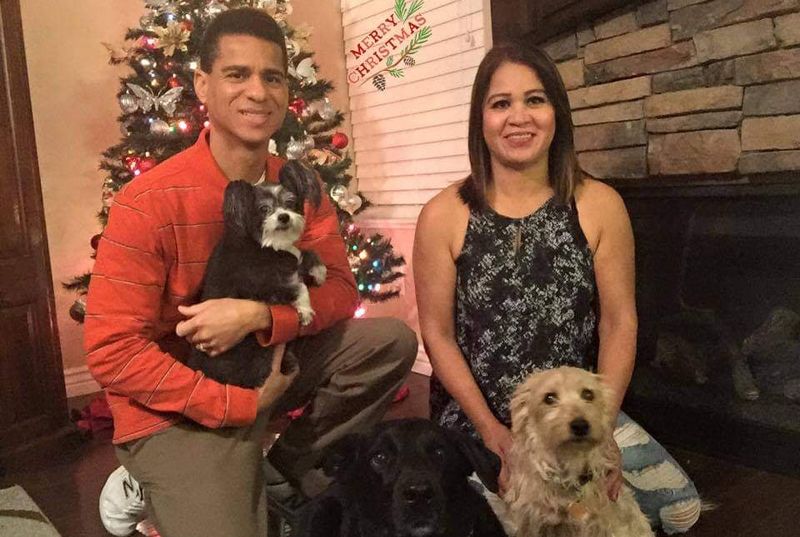 How do fur parents celebrate holidays? Read on as fur parents share how they spend Christmas with their furry ones.
For Rovinj Espiritu Lowe, a retired floral designer who lives in Utah with her husband Vincent, a retiree from the United States Air Force, pets are a significant part of the family.  "Vincent and I have had pets as part of our family ever since we were married. However, our pets took on a greater significance in our home when our daughters moved out about 22 years ago to start their own families.  The emptiness that we felt was lessened because our pets added their own unique personalities to our home in the absence of our daughters.  Our pets can never take the place of our daughters, but they have established a sense of warmth in our home that is very refreshing. We miss our daughters the most during the Christmas Holiday Season, our most favorite holiday.  So, it is very important for us to have our pets here in our home.  We always buy a little special gift for them and enjoy this special day with them around our Christmas tree.  We always cherish these memorable times with them," Rovinj shares. She also has one piece of advice for anyone who may be lonely: "Adopt a pet and experience the same joy that we pet lovers do every day, especially during Christmas."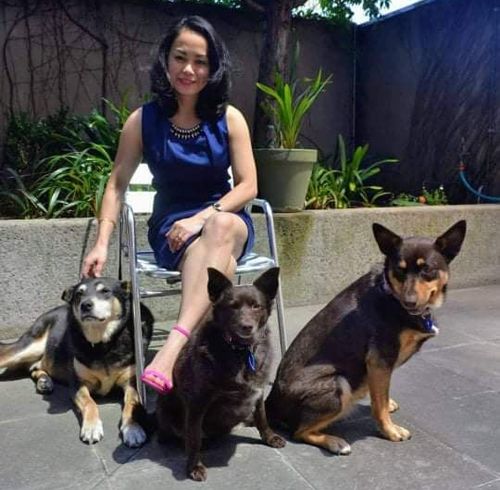 hristmas is a great time to have fun with the whole family and that includes pets, says Electra Abella Boller, a restaurant operations manager. "No matter what our plans are for the festive season, it's important that we also involve our pets in the Christmas celebrations to ensure they have a memorable holiday as well. We often ask a friend to be our photographer and take a family portrait with all our furry friends. We dress them up in holiday outfits and put cute accessories to get them into the Christmas mood. I cook some pet-friendly treats that my pets are thrilled to eat and enjoy." Electra says that aside from the treats, she also buys gifts for her fur kids that she puts under the Christmas tree. "They're special gifts that we know they will just love like toys, treats or snacks or even a new outfit. Whether our dogs have been naughty or nice this year, Santa's coming to town."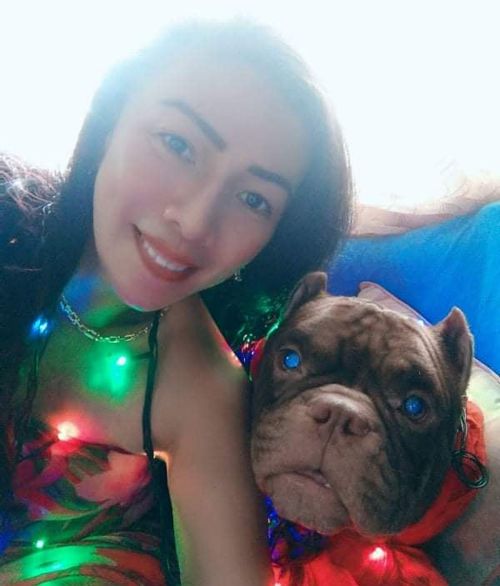 Lucy Foja, an office manager who lives with her husband Richard in Australia, says that every day with her fur kids feels like Christmas. "My first Christmas with three of my furry children, KC, Coco, and Ella, was one of the best Christmas I've had. They were all rescued but I feel like they rescued me instead. Life has never been lonely since they arrived. They bring so much joy and fill my heart with love. I learn so much from them about how to live a good life."
For Jomariss Plan, a university professor, her dog Rocky has been her happy pill since the day she adopted him. "Rocky has been with me for five years now. He has been my companion since the day I adopted him. He is not just a pet, he is my family. My most memorable Christmas with Rocky was in Christmas of 2016 because it was his first Christmas with my family. I had bought a Christmas costume, dog treats, and a stuff toy for him that year. It was amusing to watch him drool with happiness and excitement, tail wagging, as I unwrapped his gifts for him. Rocky is a playful dog, and he gives so much joy to my family. He is truly our happy pill."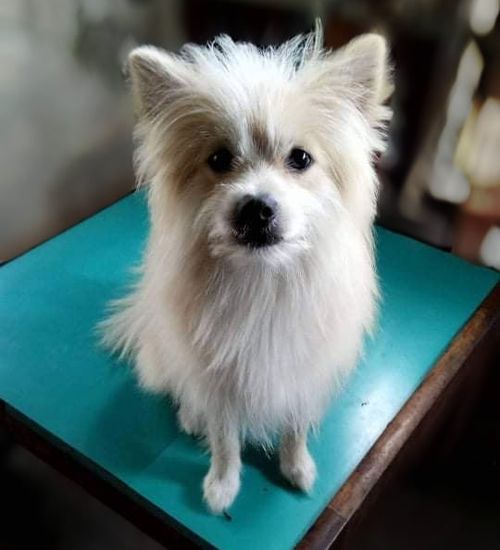 Pets enjoy receiving Christmas treats, too, so including them in the Christmas celebrations makes them feel they're valued members of the family.
About the author: Rowena David is faculty member at College of Computer Science in the University of Makati, is a freelance writer (Tagalog short novels), admin of  Philippine Pet Lovers Society Facebook page, an animal rescuer and animal welfare advocate.
---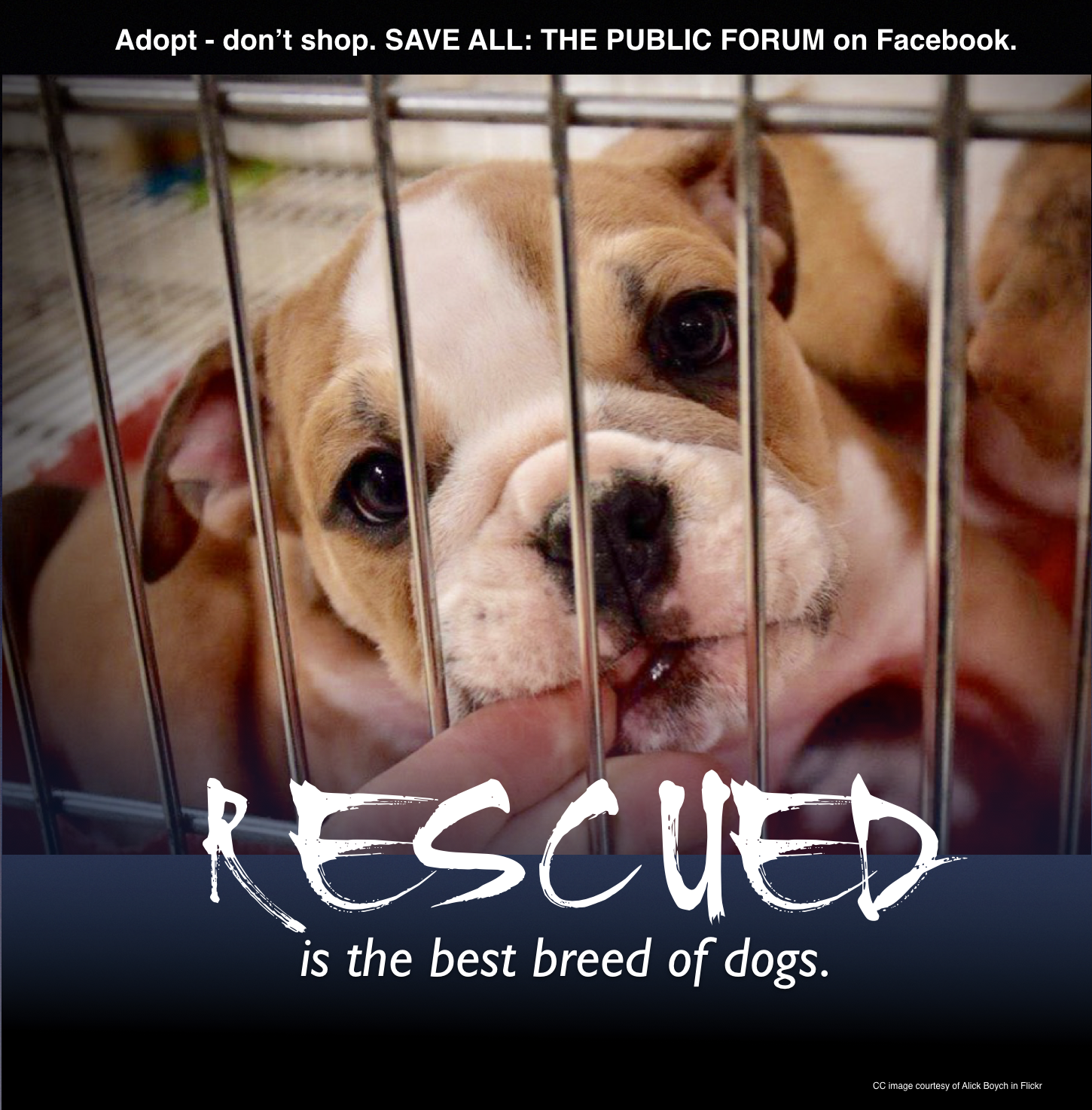 If you liked what you just read and want more of Our Brew, subscribe to get notified. Just enter your email below.