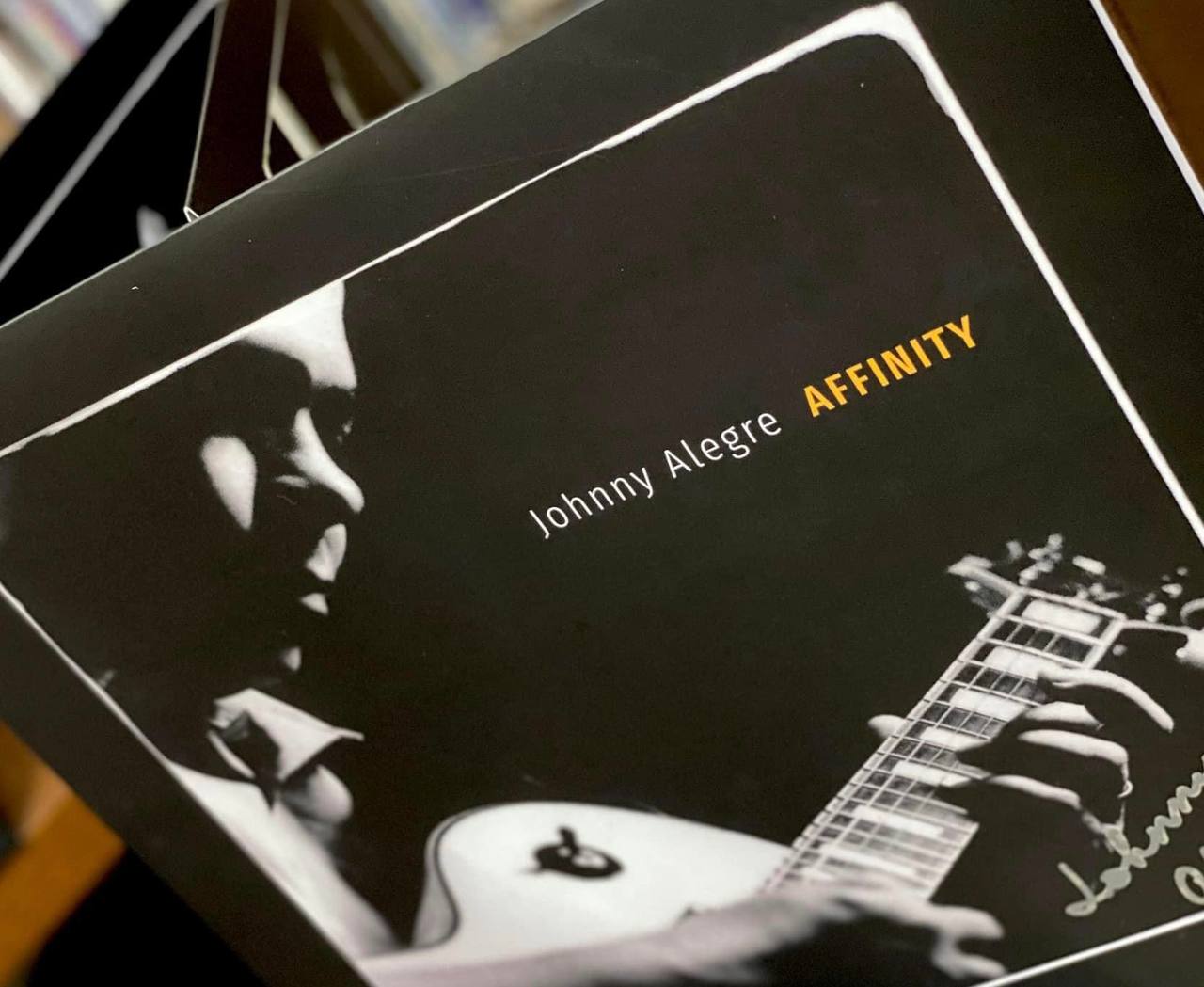 Seventeen years after its CD release, listening to "Affinity" on a record player allows the listener the rare opportunity to be immersed in a musical canvass of colors and moods
By Joey Salgado
Johnny Alegre's "Affinity," released on limited edition vinyl by trailblazing indie record label Backspacer Records, deserves to be on a short list of this year's must-have jazz albums.
"Affinity" is Alegre in exquisite form as a jazz guitarist, composer, and band leader. For this album, released in 2005 for the UK label Candid, Alegre assembled the cream of the local jazz scene - Tots Tolentino (saxophone), Colby de la Calzada (bass), Koko Bermejo (drums), and Elhmir Saison (keyboards). With the exception of Saison, Alegre has been playing with these musicians for years. "I just wanted to assemble the best possible players under my wing. I had confidence in their abilities to articulate and bring flair to the music I was writing," Alegre tells Our Brew.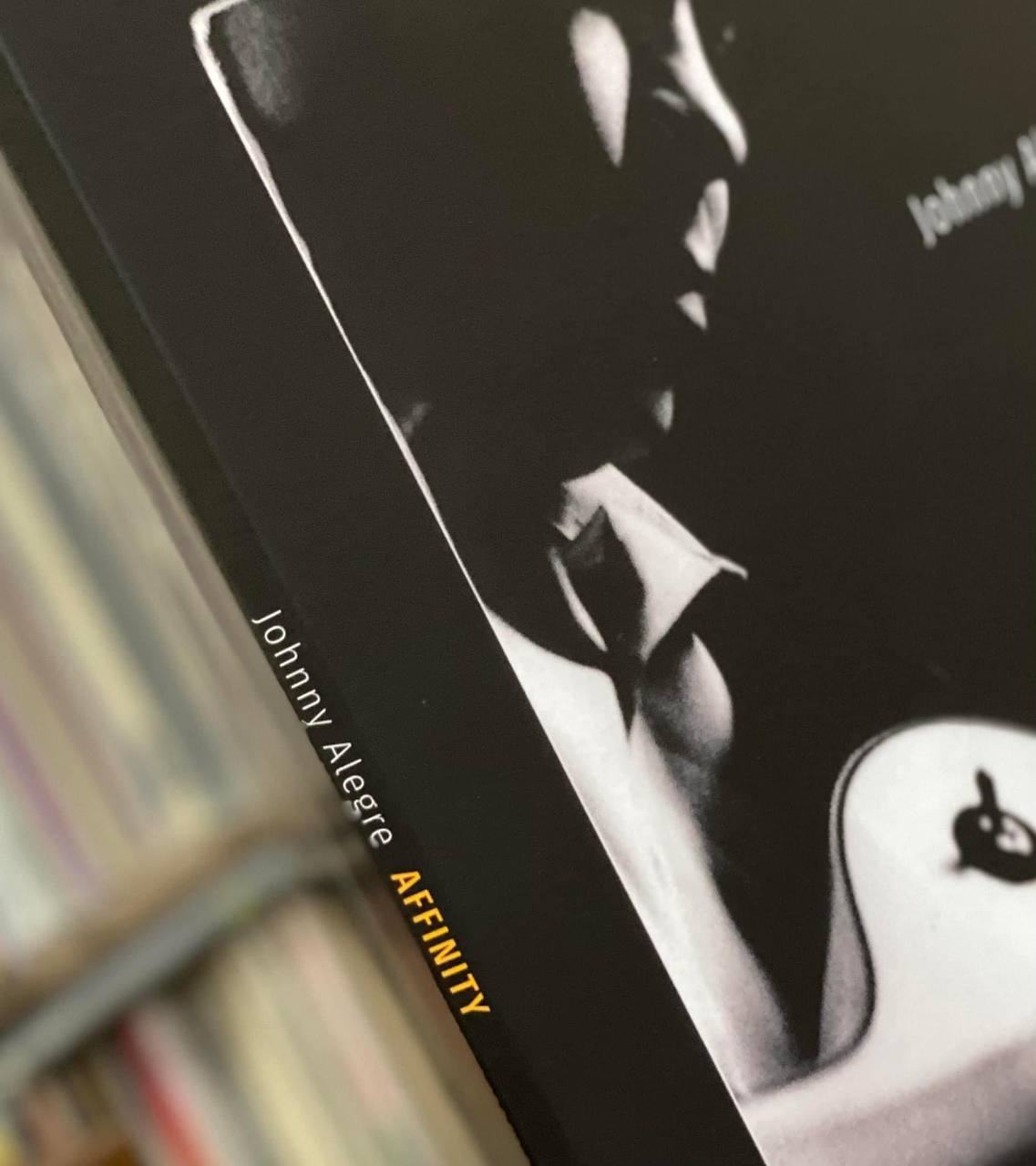 As an ensemble, the musicians easily slide from supple to sinewy, transcendent to hard bopping, providing thematic templates for Alegre's compositional textures and moods. Each member's solo is integral, intended not primarily to set up Alegre's guitar solos, but to move the music forward.
Recording sessions for "Affinity" began as early as 2002, says Alegre, but it took three years before he was convinced of the material's transcendent quality. "I knew from the start that what I had was a body of work that I could live with. It was everything I wanted a jazz album to be if I were to call it mine," he says.
Each session was conducted in the same large wooden room at Pink Noise Studios."Recording is always an expensive prospect in a venue like that, and I crafted clearly written head arrangements for the band," Alegre recalls.
He adds: "Getting the right sound was magical, and after maybe a couple of run-throughs of the melodies and essential parts, we would nod at the engineer in the control room to press the red light on."
For the album's launch, Alegre flew to London, along with another Filipino Candid artist, vocalist Mishka Adams (In the UK, the album was released as "Jazzhound"). The global jazz market was finally introduced to our sweet little secret: that we are home to some of the world's exemplary jazz musicians.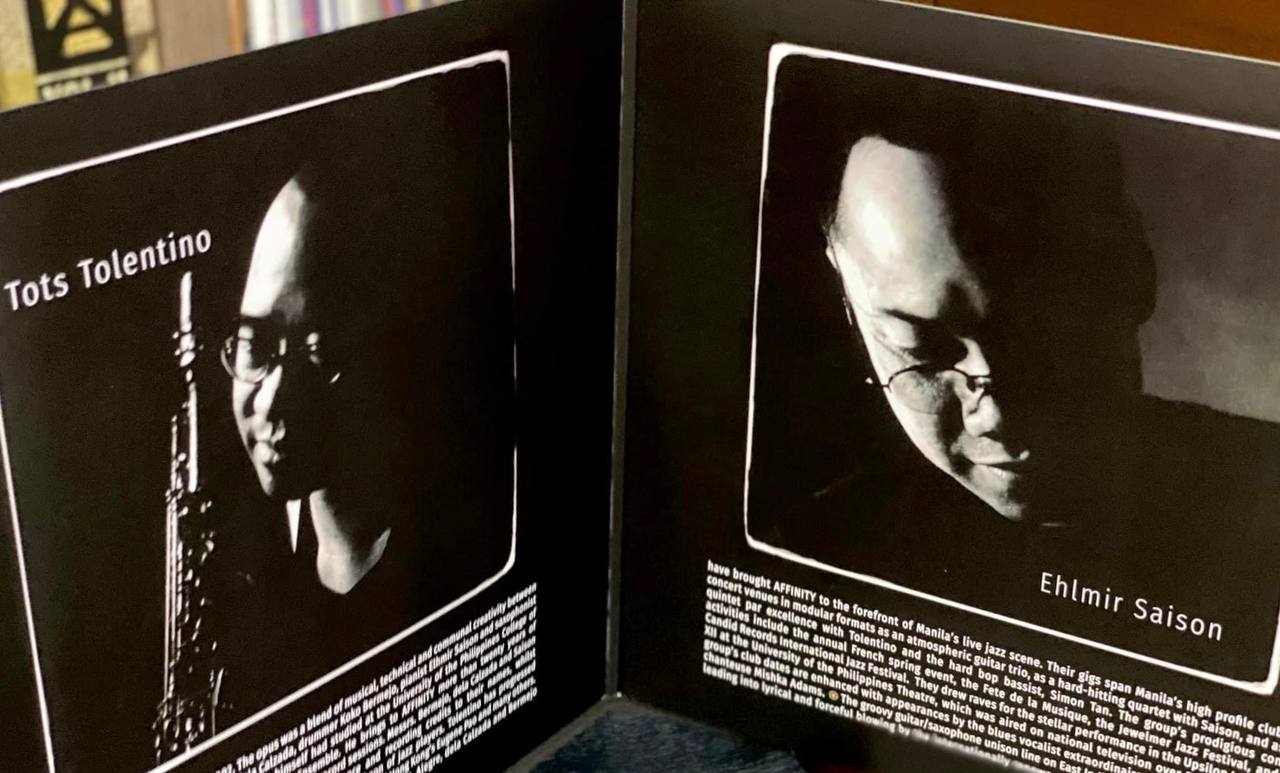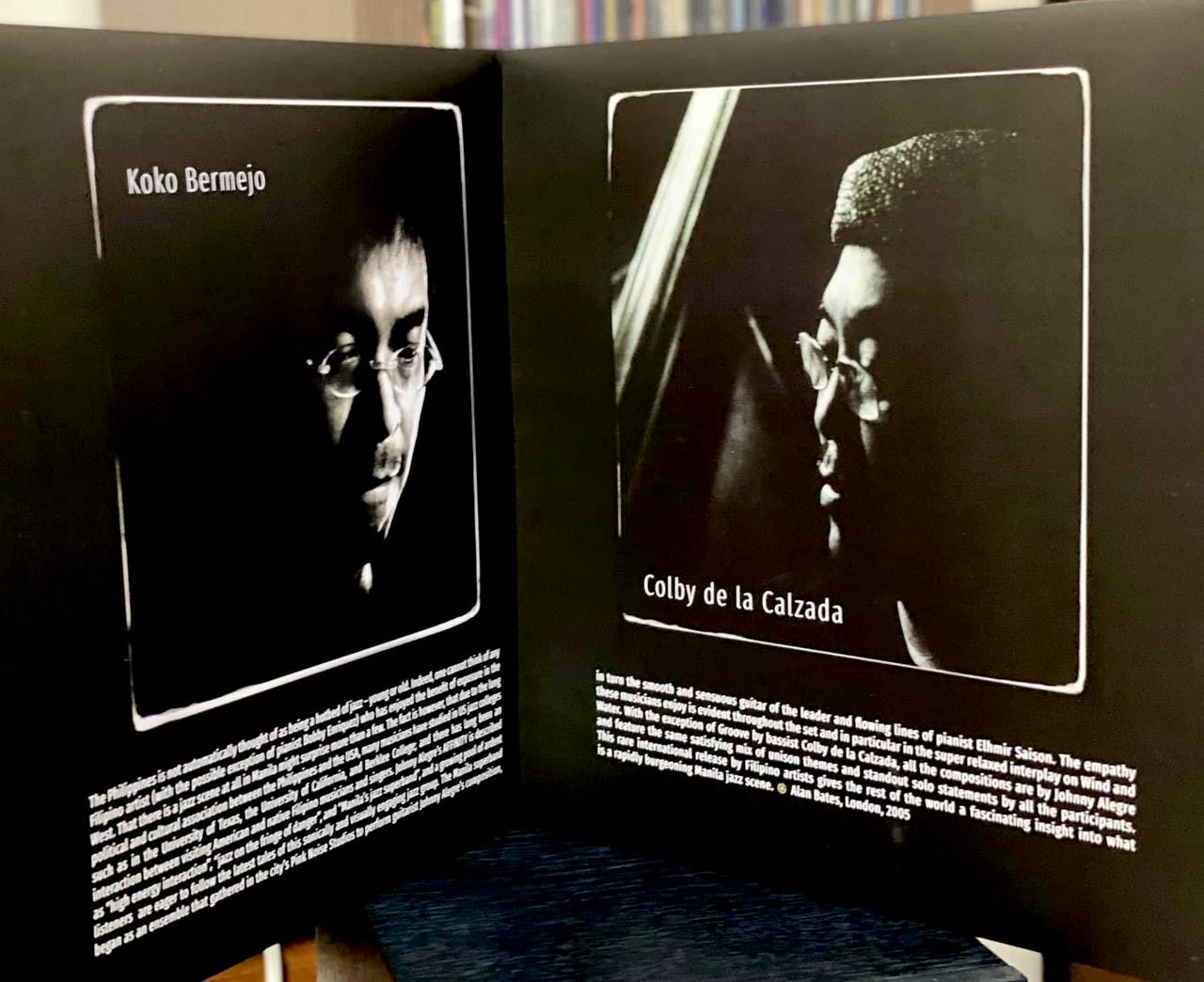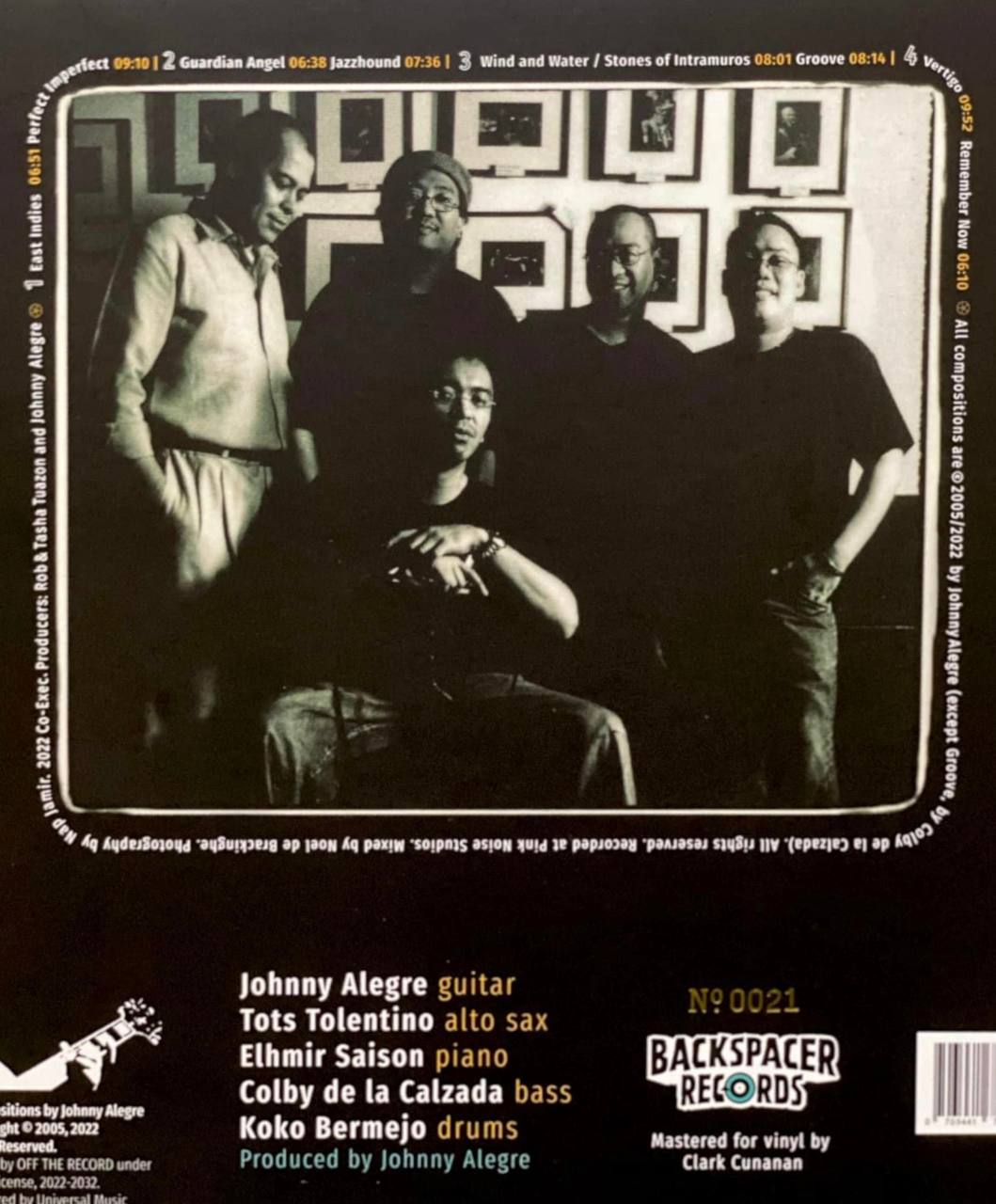 Originally mixed by Noel de Brackinghe, the album needed just a second pass from Sony Music's Clark Cunanan ("Nothing drastic," says Alegre) for the final vinyl mix. Brackinghe was confident the album was good to go, and wouldn't need remix or remastering, says Alegre.
"Although he was not the recording engineer (in Pink Noise Studios), he was with us in every session and knew exactly how the soundstage was supposed to be. When the tracks were being mixed by him in his own studio (Sweet Spot Studio), recreating all that energy and elegance was a magical thing to do," he says.
Alegre's decision to release the album as a double LP was a prescient choice. The vinyl version benefits from the deeper grooves, with better imaging, clarity, and dynamics. For an album recorded digitally, audio master Rene Rivo, who got to hear a test pressing of the album, describes it in a Facebook post as analog sounding.
There's a reason for that, says Alegre. "We stayed farthest away from the trendy compression and saturation routines of the day. I wanted space of the room and the natural  dynamics of the performance to prevail in the mixes," he says.
"Affinity" is handsomely packaged on a trifold cover, and kudos goes once again to Backspacer Records for consistently releasing albums that are both musically and aesthetically outstanding. The album's stark black and white design, with headshots of Alegre and the band members taken by Nap Jamir, stands in contrast with the album's sonic splash of colors.
Seventeen years after its CD release, listening to the album on a record player allows the listener the rare opportunity to be immersed in a musical canvass of colors, textures, and moods. "Affinity" on vinyl is a sonic masterpiece.
If you liked what you just read and want more of Our Brew, subscribe to get notified. Just enter your email below.