Here are the top OPM vinyl reissues to look out for in 2021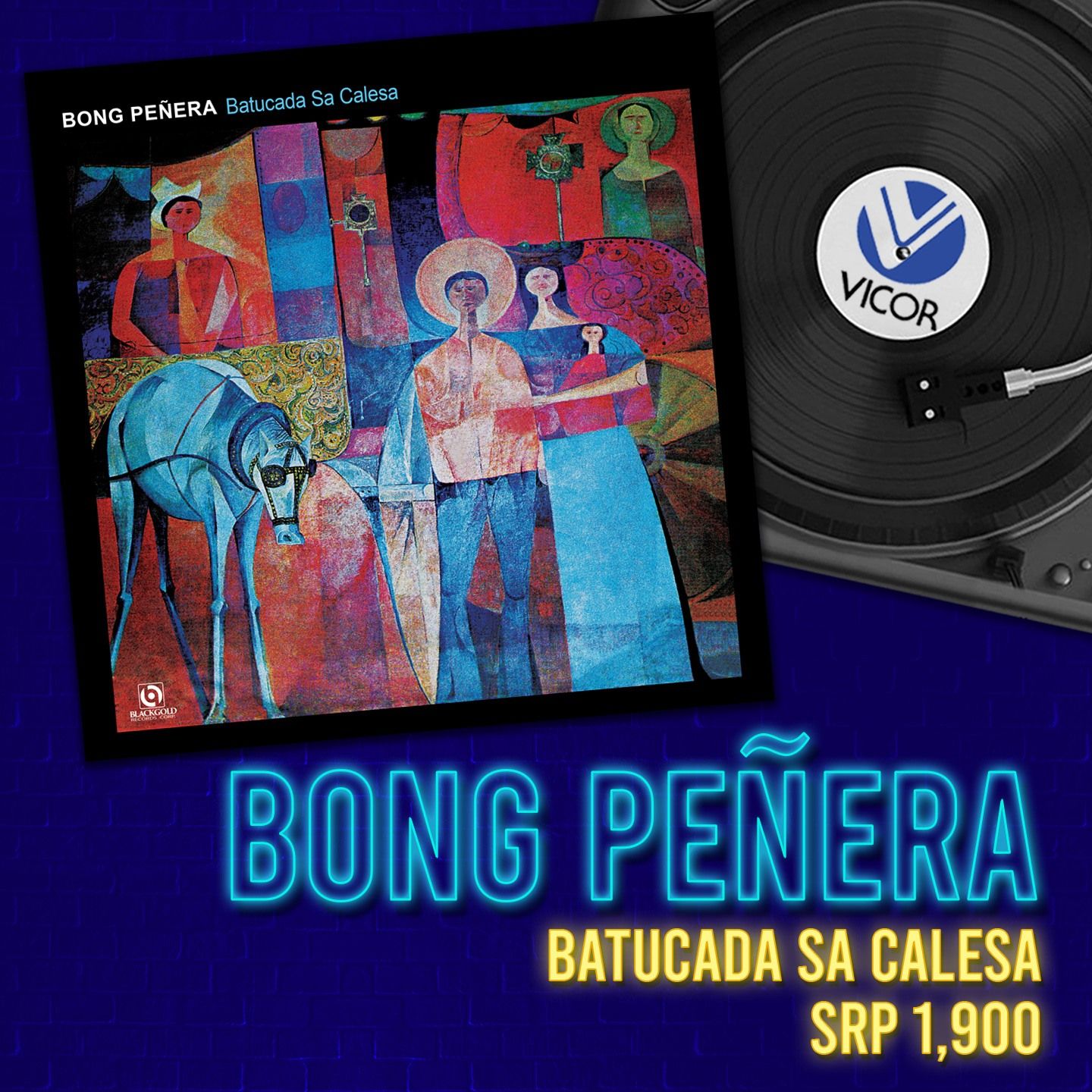 Albums by Filipino artists, especially from the heyday of Original Pilipino Music (OPM) in the 70s, are much sought-after and highly-prized among vinyl collectors. Since most OPM vinyl copies that managed to survive are either worn-out or completely unplayable (which shows how much we love our music but not enough to properly care for them) there is a premium placed on quality.
Depending on the artist and the condition of the vinyl, OPM albums can go from 3,000 to north of P15,000. The usual complaint in online forums is how these prices are nothing short of highway robbery. But not a few collectors have been known to fork out the equivalent of a month's wage for call center agents for an album in fairly decent condition.
In December last year, Vicor Records reissued for the first time on vinyl six classic albums from OPM icons Ric Segreto, Sharon Cuneta, Freddie Aguilar, Rico Puno, VST & Company, Martin Nievera and Rey Valera.
The response from the vinyl community was nothing short of overwhelming. Two albums (Segreto and VST & Company) were sold out on the first day of release. In the online market, copies are being sold for twice the selling price, a pocket-friendly P1,900 (Before its reissue, a copy of Segreto's album was selling for P25,000). The label has announced additional pressings.
Those who played the reissues side by side with original pressings in their collection were impressed by the sonic quality. The reissues were pressed in the United States, according to a Vicor media release, although they were silent on the source tapes.
This year, Vicor has decided to unleash another treasure trove. And this time, it includes the debut album of seminal Pinoy Rock band Juan de la Cruz, "Himig Natin."The album is considered a cultural milestone and ground zero for the local rock scene. The title cut is regarded as the official anthem of Pinoy rock. Original pressings sell anywhere from P10,000 to P25,000.
Also being reissued is another Holy Grail for collectors, Bong Peñera's "Batucada sa Calesa," released in 1977 as a follow up to Peñera's well-received first album of samba compositions.
Before they became Asin, Pendong Aban, Cesar "Saro"Bañares, Lolita Carbon and Nonoy Pillora were regular performers in the folk house circuit, playing covers of Dylan, Simon and Garfunkel, and other folk greats. They formed Salt of the Earth, and began writing original compositions that melded socially-conscious lyrics with ethnic instruments, unheard of at that time. "Masdan Mo Ang Kapaligiran,"a paean to Mother Earth, was years ahead of its time. Their self-titled debut album also gets a reissue.
Pop aficionados, meanwhile, will appreciate the reissues of Basil Valdez's debut  "Ngayon at Kailanman" and pop diva Kuh Ledesma's "Kuh."
The albums are scheduled for release by the second quarter of this year.
Vicor and its sister label Blackgold cornered most of the OPM artists in the 1970s. They have an extensive catalog and already, collectors are drawing up their wish lists. This author's list: Juan de la Cruz's "Maskara,""Wally on the Road"by Wally Gonzales, and Asin's "Himig ng Pag-Ibig."
If you liked what you just read and want more of Our Brew, subscribe to get notified. Just enter your email below.