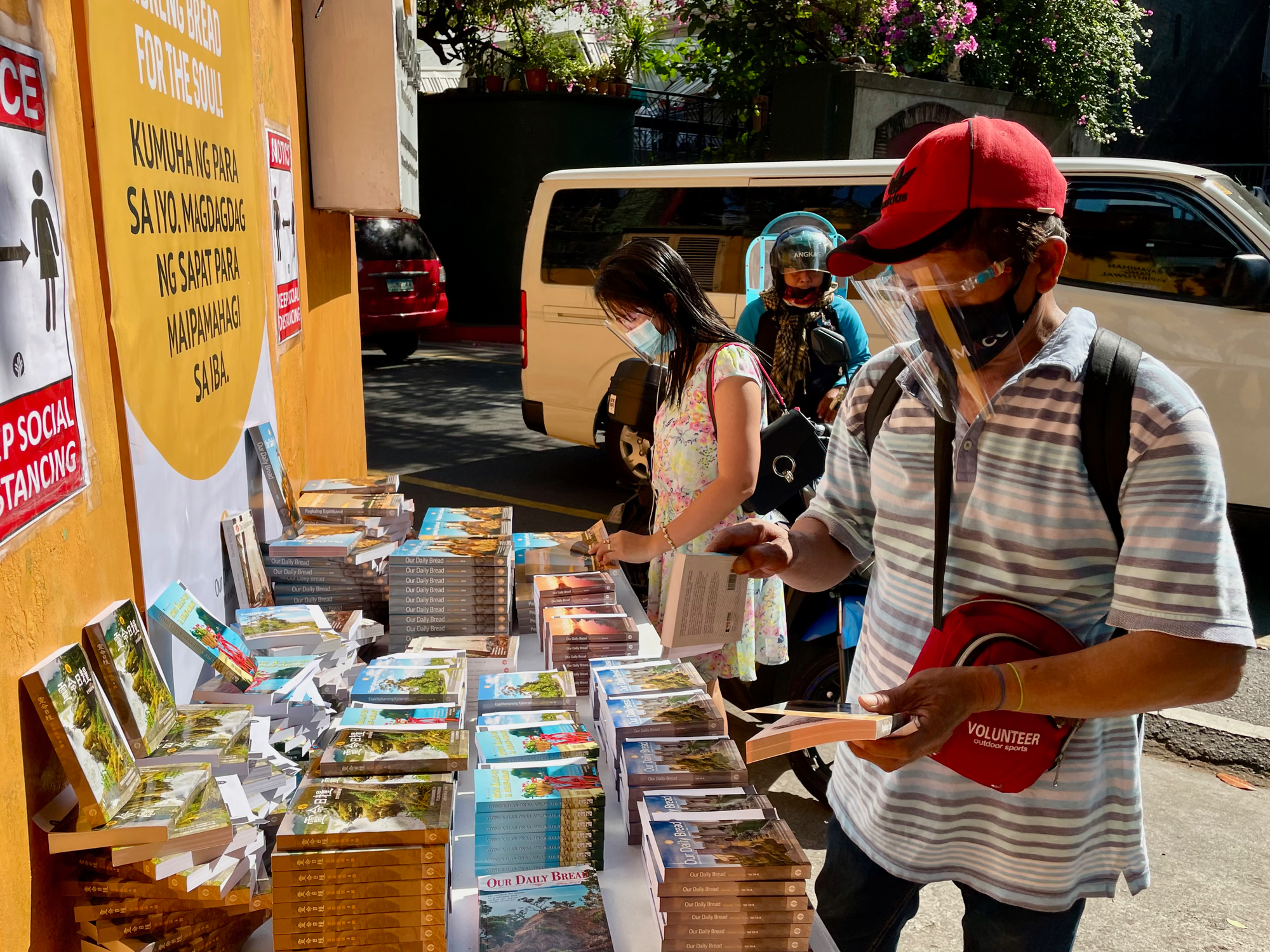 ---
by Jess Curabo

Country Director, Our Daily Bread Philippines
Days have turned to weeks and weeks to months. The pandemic has disrupted our lives in ways we never expected.
It has been a time of challenge and difficulty for Our Daily Bread. Sales are way down. Book displays, book sales events have all been cancelled, postponed or moved online.
Everyone on staff knows somebody who has fallen victim to COVID-19. Seven of the staff and at least 11 other family members have tested positive to date. In spite of this, we, at Our Daily Bread Pilipinas, continue to reach out to do our share; through prayer and through our devotional resources; to bring the message of hope to people everywhere.
How do we bring comfort to people when we need comforting, too? How do we encourage and help them not to lose hope when there are days when we feel helpless ourselves?
While the ODB Resource Center remains closed, our devotional resources are now available online; through our Social Media platforms and via our eStore. While the quarantine has limited our ministry operations, Our Daily Bread continues to make the life-changing wisdom of the Bible accessible and understandable to all Filipinos.
How do we bring comfort to people when we need comforting, too?
We are grateful to our readers and supporters. And we shall continue to give back to our communities.
We recently opened the ODB Pilipinas Food-for-the-Soul Pantry by the front gate of the ODB offices in San Juan. A wide selection of ODB devotional resources in English, Filipino, Cebuano and Chinese are available for free. We also offer coffee and bread-for-the-tummy to the delivery riders, street sweepers at community workers who pass by.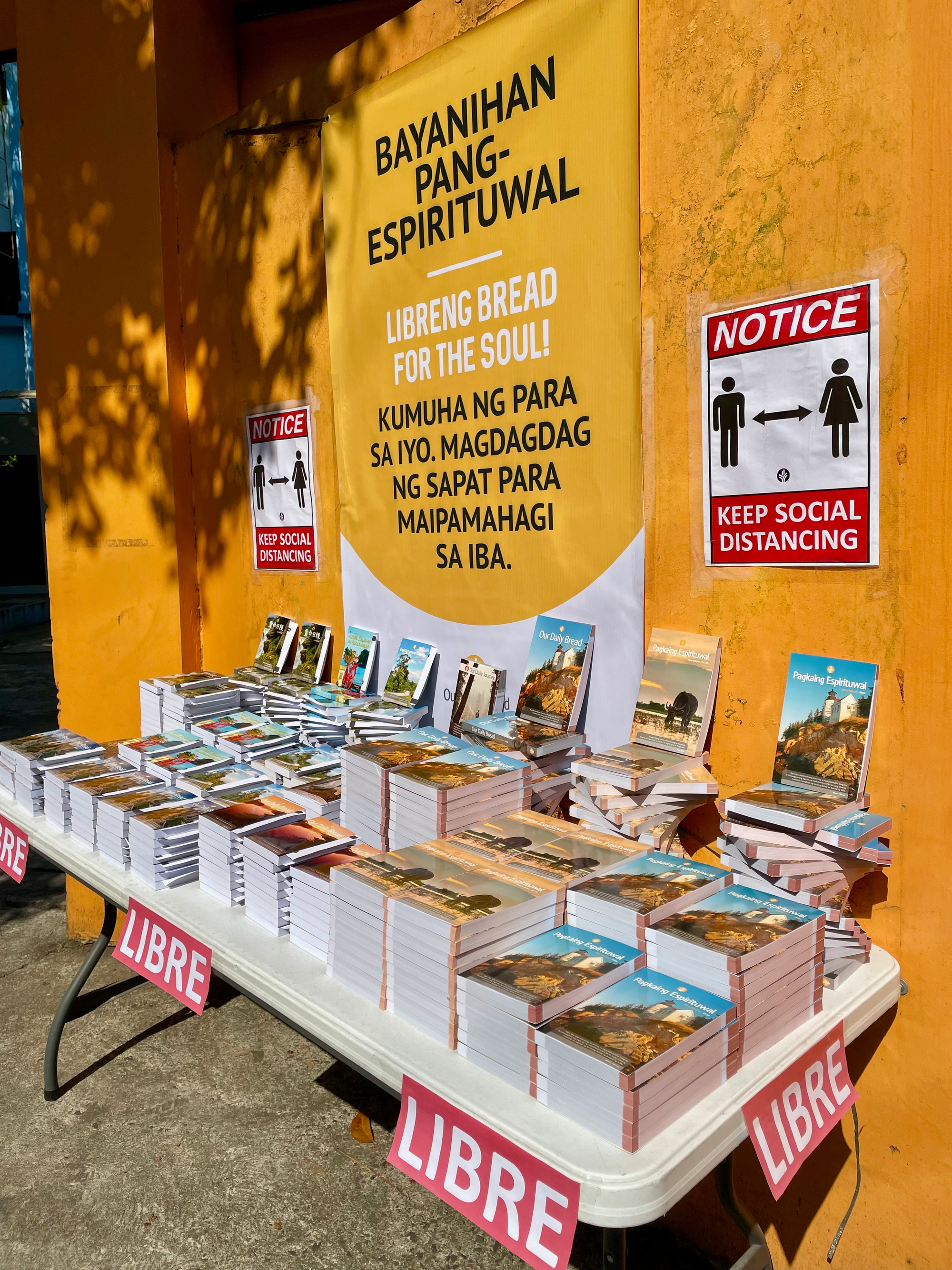 We are also providing Our Daily Bread devotionals to community pantries that would like to include the books with the food supplies that are being distributed in their barangays.
Together, we are bringing sustenance for both soul and body. Together we are bringing help and hope to our countrymen.
---
If you would like to help more people in more places receive copies of ODB, you may deposit your gift in our donation account.
BDO Savings Account No. 006580087721
Account Name : Our Daily Bread Ministries Philippines Inc.
To receive an official receipt, kindly send us a photo or copy of the deposit slip with your name and contact details.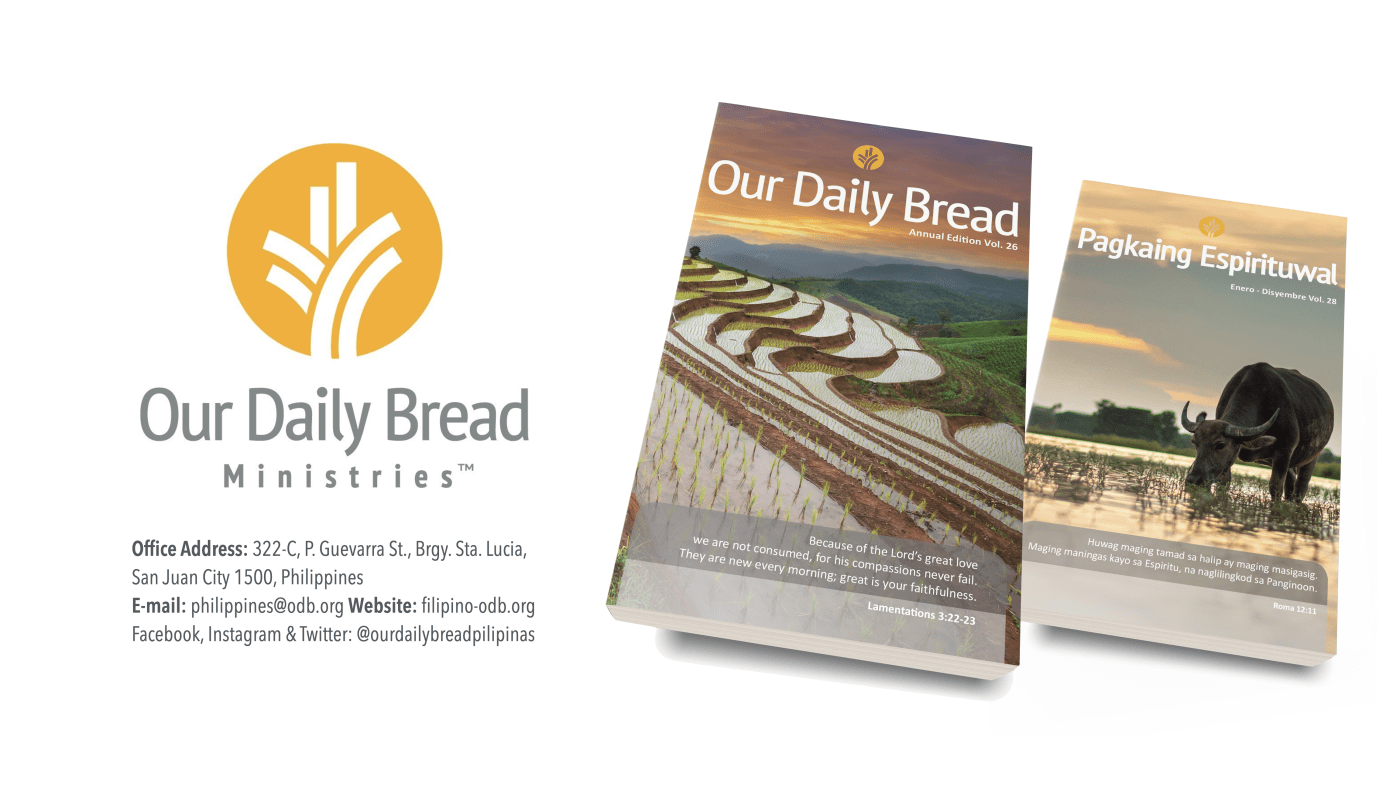 ---
If you have a terrific pandemic story, send it to ourbrewphil@gmail.com. Accompany it with the relevant photographs. If it pleases the editors, Our Brew will publish it.
If you liked what you just read and want more of Our Brew, subscribe to get notified. Just enter your email below.