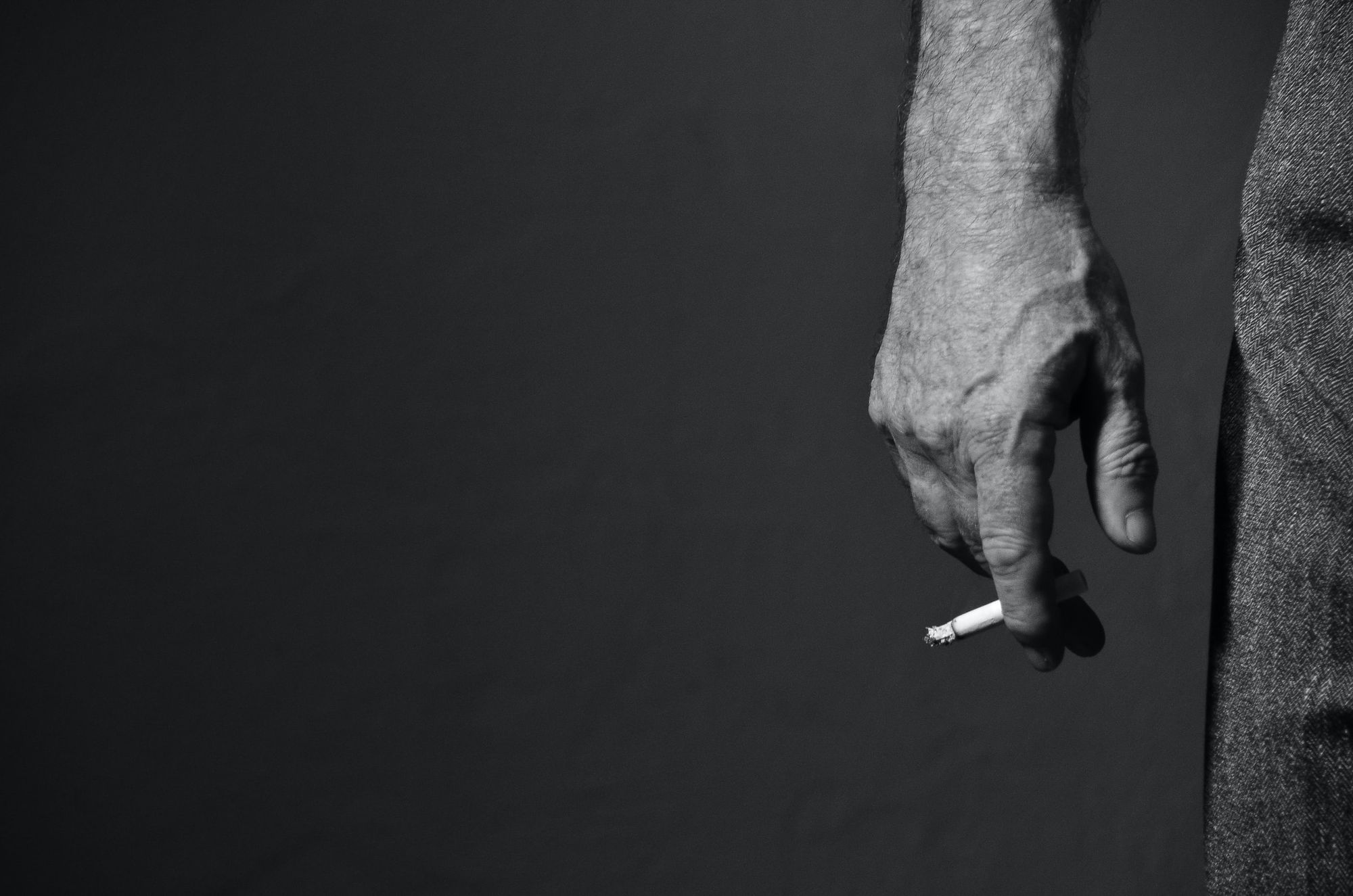 Intro by Ted Kooser
If at times your world seems flat and unin­ter­est­ing, I rec­om­mend mak­ing a card­board viewfind­er with a postage-stamp sized win­dow. Then look at what's around you through that. I think you'll be pleased and sur­prised by how much you can see when the rest is pushed out­side of the frame. This poem is from my book Kind­est Regards, pub­lished by Cop­per Canyon Press.
---
By Ted Kooser
I had driven into one side of a city,
and through it, and was on the way out
on a four-lane, caught up in the traffic,
when I happened to glance to my right
where a man stood alone smoking,
fixed in the shade of a windowless
warehouse, leaning back into a wall
with one shoe cocked against it,
the other one flat on the pavement.
He was beside me for only an instant,
wearing a short-sleeved yellow shirt
and gray work pants, as the hand
that held the cigarette swept out
and away, and he turned to watch it
as with the tip of a finger he tapped
once at the ash, which began to drift
into that moment already behind us,
as I, with the others, sped on.
---
American Life in Poetry is made possible by The Poetry Foundation (www.poetryfoundation.org), publisher of Poetry magazine. It is also supported by the Department of English at the University of Nebraska-Lincoln. Poem copyright ©2018 by Ted Kooser, "Passing Through," from Kindest Regards, (Copper Canyon Press, 2018). Poem reprinted by permission of Ted Kooser and the publisher.  Introduction copyright © 2022 by The Poetry Foundation.
If you liked what you just read and want more of Our Brew, subscribe to get notified. Just enter your email below.