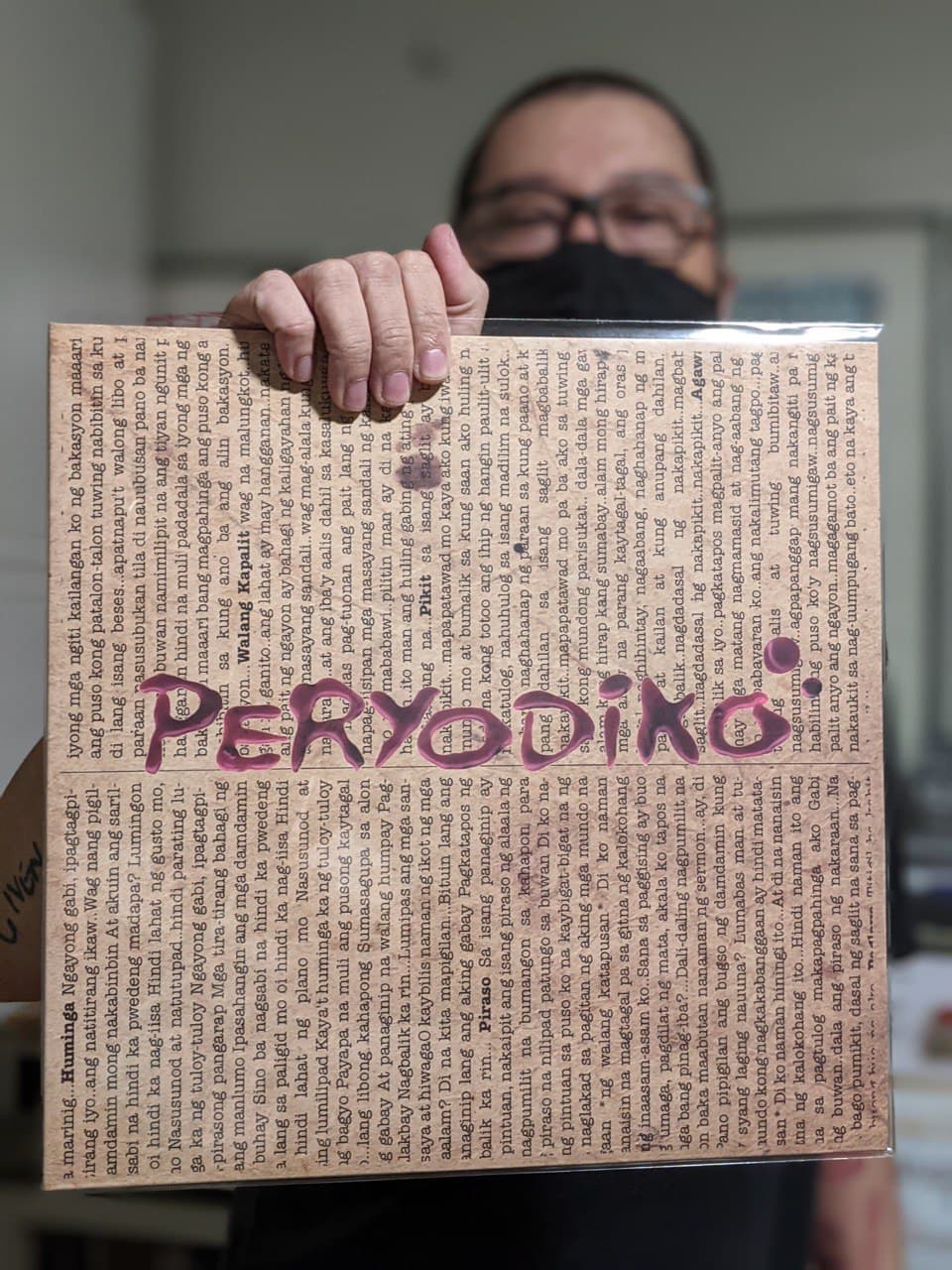 ---
The project was a bold undertaking, especially during a pandemic. But it was more than a mission to rescue a band from fading from memory
Listening to the self-titled debut album of indie rock band Peryodiko, now available on limited edition vinyl from Backspacer Records, one couldn't help but wonder why the major labels didn't sign them up. Like, what were these corporate guys smoking?
It's not for lack of songwriting chops or musicianship. The band had both. It's also not for lack of a faithful fanbase, or rock bonafides. Peryodiko was one on the best acts to emerge from the local indie-rock scene in the early 2000s. Vin Dancel, Kakoy Legaspi, Simon Tan, and Abe Billano were not newbies to the scene. Before forming Peryodiko, they have been actively gigging as members of established indie acts and respected by fellow musicians for their craft.
Songs like Agawan Base and Kumapit Ka Tuwing Lunes, from their first album, resonated with listeners who were converted almost instantly. But mainstream success eluded Peryodiko. And for a time, it seemed destined to go the way of most indie acts, cherished by loyal fans for the nostalgia and nothing else. That was until Backspacer Records decided it was time the band's debut album was released on vinyl.
Robert Tuazon has been a fan of Peryodiko for decades, and when he and wife Tasha decided to put up Backspacer Records last year, there was only one band they had in mind for their maiden release.
"It was a personal choice. Peryodiko is one of my all-time favorite albums. The songs are well-written and the lyrics spoke to me instantly when I first heard the CD back in 2009," Tuazon says.
He adds, "I personally think it's a great representation of OPM since all the songs in the album are in Filipino and I wanted our first pressing to be Pinoy na Pinoy!"
The choice was also part destiny.
"I was chatting with Vin (Dancel), whom I met a couple of years back, and I floated this idea. I'm just so happy that he agreed and took a chance with Backspacer to press his masterpiece on vinyl."
Tuazon knew that vinyl offered better sonic possibilities for Peryodiko's album. "I knew it would sound amazingly better on vinyl," he says.
Tuazon knows something about vinyl. Or probably a lot about it.
Robert Tuazon is a record collector, and in 2017, he and Tasha set up Backspacer Records as a vinyl store, just in time for Record Store Day Pilipinas at UP Town Center. The event, the local vinyl community's counterpart of Record Store Day in the US and UK, is a day-long celebration featuring bands, merch, and lots of records.
After the event, they decided to continue selling records online but purely as a side hustle.
"At first, we were only selling part-time because Tasha and I both have corporate jobs. I spend so much time with my own vinyl collection anyway, so why not do it as a side business, right?," he says.
When the pandemic hit last year, Robert says it gave them the time to focus on their business.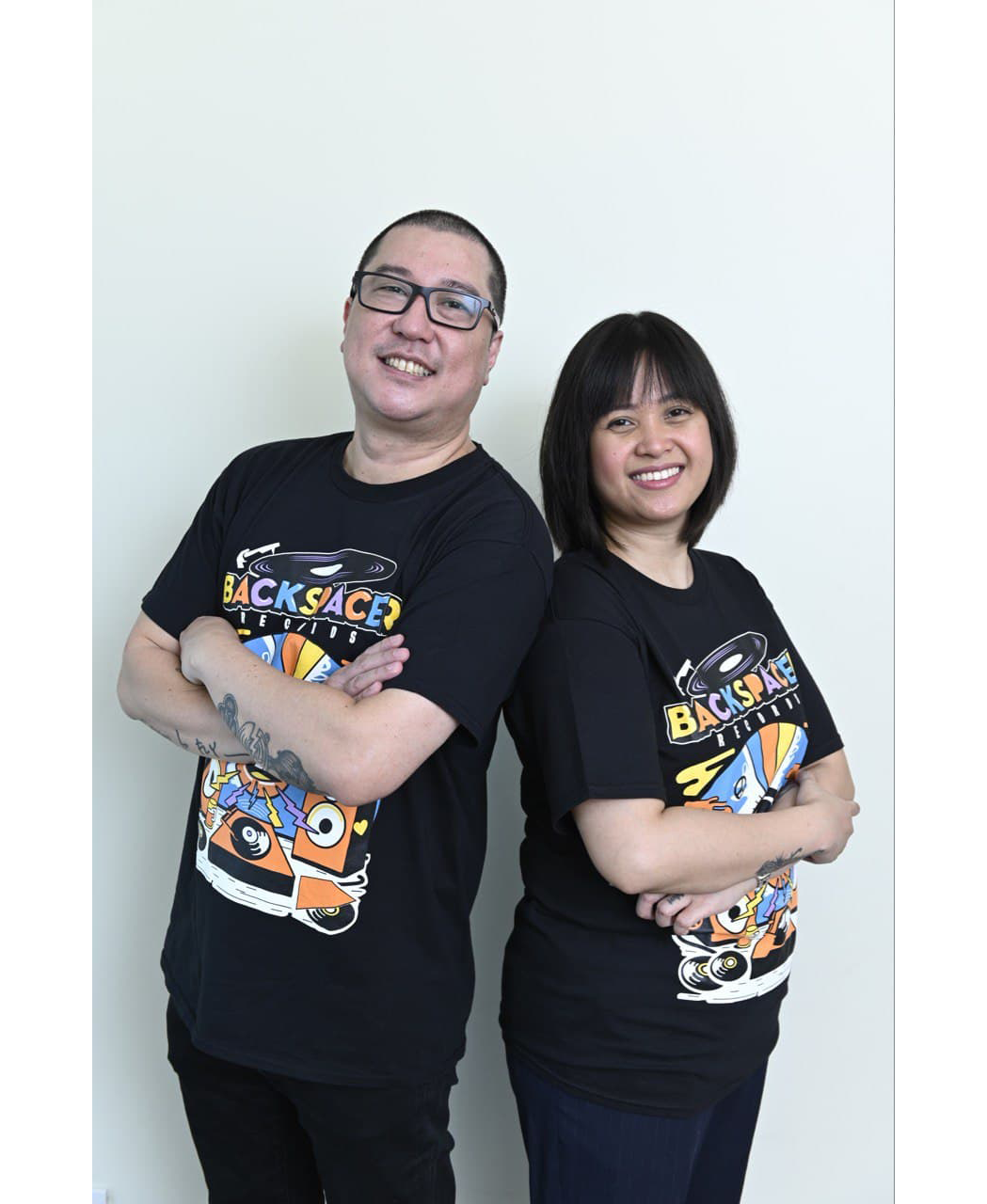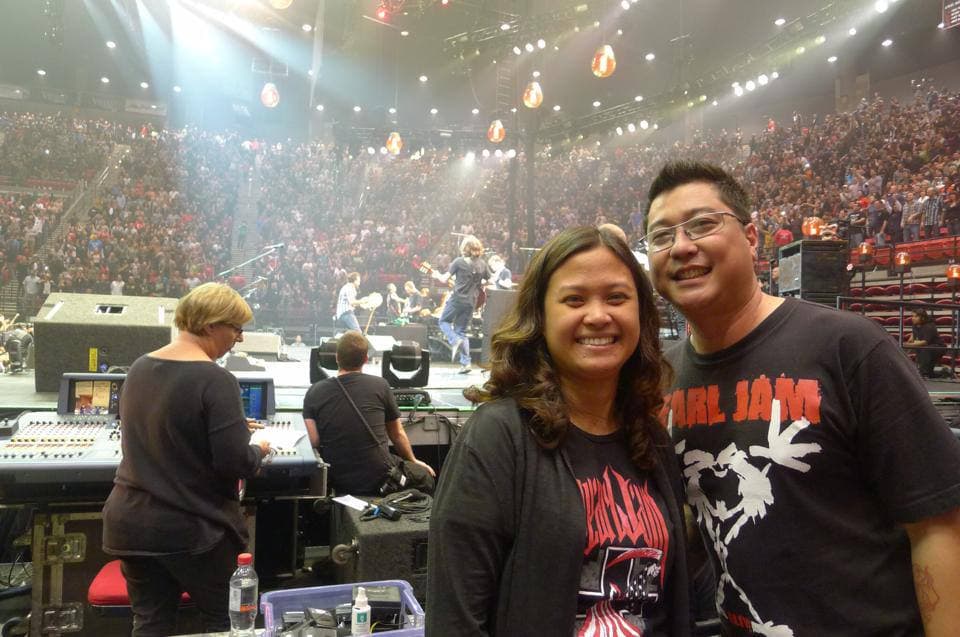 "We were happy with how it was received, and with a steady and loyal customer base, we finally braved it, left our corporate jobs, and went full-time with Backspacer," he says.
Backspacer offers a more diverse, even adventurous catalog. There are grunge, indie, and alternative acts from the 1990s to 2000s, but also pop, jazz, and blues titles from both new  and legacy artists. For the avid collector and the completists, they have sleekly packaged boxed sets. Also on their catalog are limited edition pressings from boutique and specialty labels.
But clearly, there was a dearth in OPM releases on vinyl.The decision to set up their own label came from the Tuazons' desire to have more local titles, particularly indie acts that they love.
For the Peryodiko project, Robert described their role as facilitators.
Tasha served as project manager, which entails handling licensing requirements, contracts, "accounting stuff," selling and a bit of marketing. Robert handled the technical and logistics side, coordinating  with the vinyl pressing company abroad and bringing the records to the Philippines.
The album's material was left entirely to Vin Dancel. "When it came to the material, we wanted Vin to have the final say,' he says.
Dancel brought in the original team: Shinji Tanaka, who mixed the album in 2009, came in to remaster it for vinyl. Robin Rivera, the album's producer, also came on board. As luck would have it, the unmastered files were at Tanaka's studio, where the first album was recorded.
The project was a bold undertaking, especially during a pandemic. But the Tuazons were as determined as Dancel to see the project through. It was more than a mission to rescue a band from fading from memory. For Dancel, it was nothing less than a statement. For Robert, it was a fan's tribute to a favorite band.
The care and attention to details is evident. The packaging is top grade. The gatefold album is printed on hard, glossy cardboard, the same packaging one sees on limited edition releases from Vinyl Me, Please and Dark Horse under Dhani Harrison.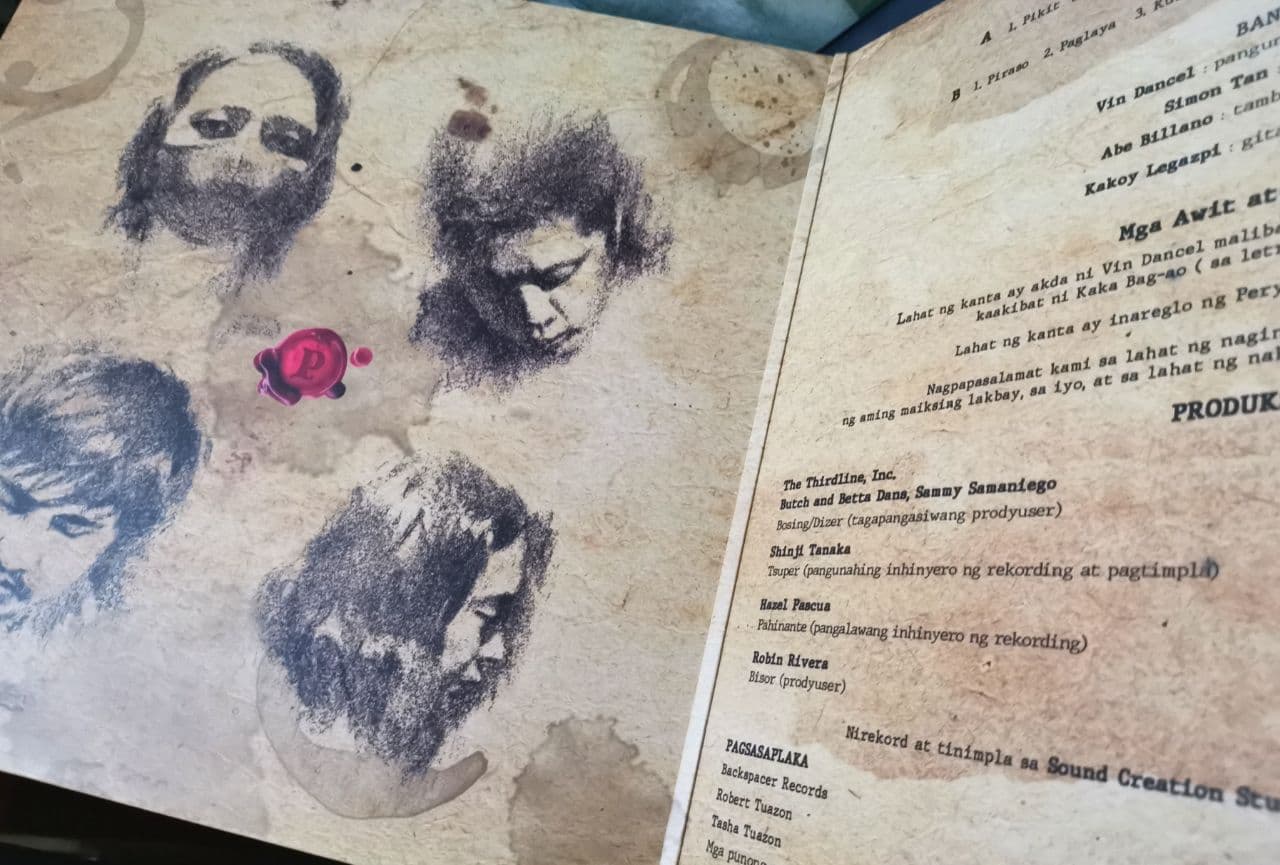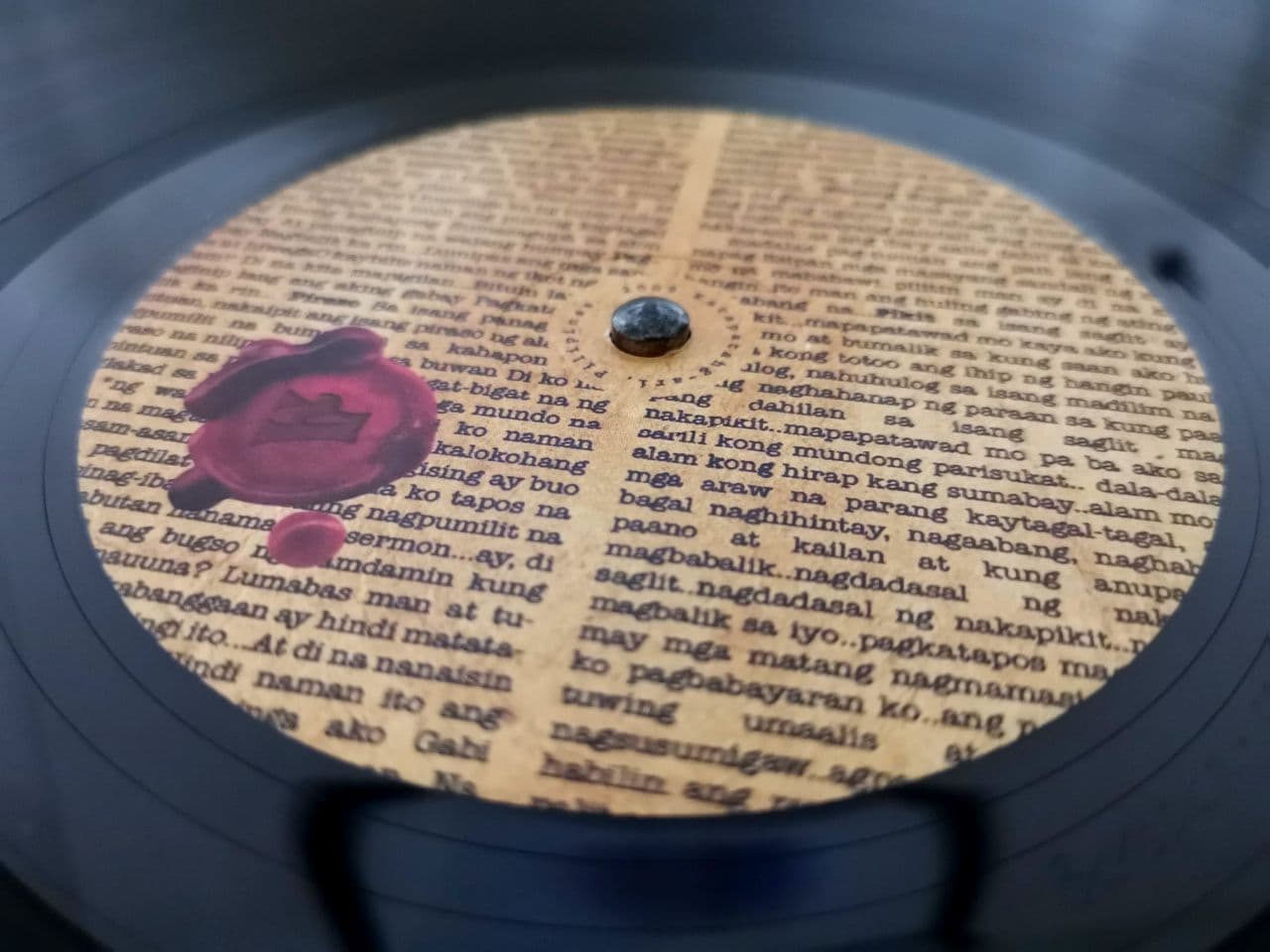 With Tanaka's remastering, the songs sound richer, with clearer imaging and depth. Take Kakoy Legaspi's guitar extro on Kumapit Ka Tuwing Lunes. One now gets a deeper appreciation and respect for his restrained, minimalist approach. For lack of a better word, Layla-esque.
Robert has every reason to be proud of their first offering. The vinyl release has been receiving positive reviews from both loyal fans and first time listeners. He is also excited about their next release, the latest album from Itchyworms titled "Waiting For The End To Start." The album is due for release in June or July.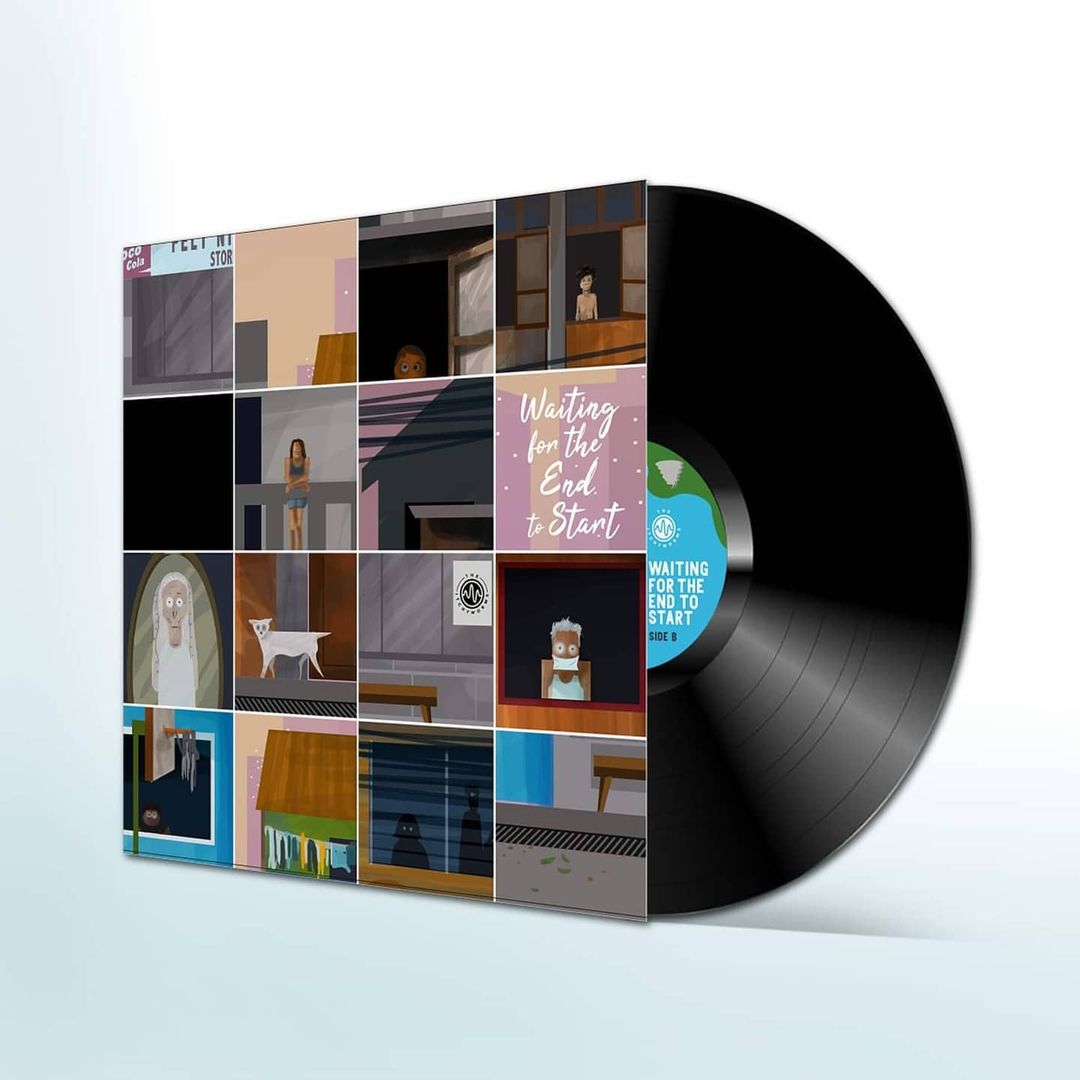 "We are very excited for this particular album. We know The Itchyworms is good, but this album is on a whole new level in terms of musicality. We can't wait for you to hear it on vinyl. I guarantee, you will all be pleasantly surprised. Bagay na bagay talaga sa plaka," he says.
This time, Backspacer  is releasing the album in partnership with Sony Music. "Not a lot of people know this, but Tasha used to be a marketing intern at Sony. So this is like an amazing full circle for her."
Robert says the vinyl community should expect more releases this year from Backspacer. Talks are underway with respected local artists to have their previously released albums reissued on vinyl.
Says Robert, "As music fans, this gives us the ultimate pride and satisfaction. So as long as we can accommodate them, we would love to keep continuing to press more and more OPM records on vinyl."  - JS
If you liked what you just read and want more of Our Brew, subscribe to get notified. Just enter your email below.