Today's smile courtesy of the garden of the poet.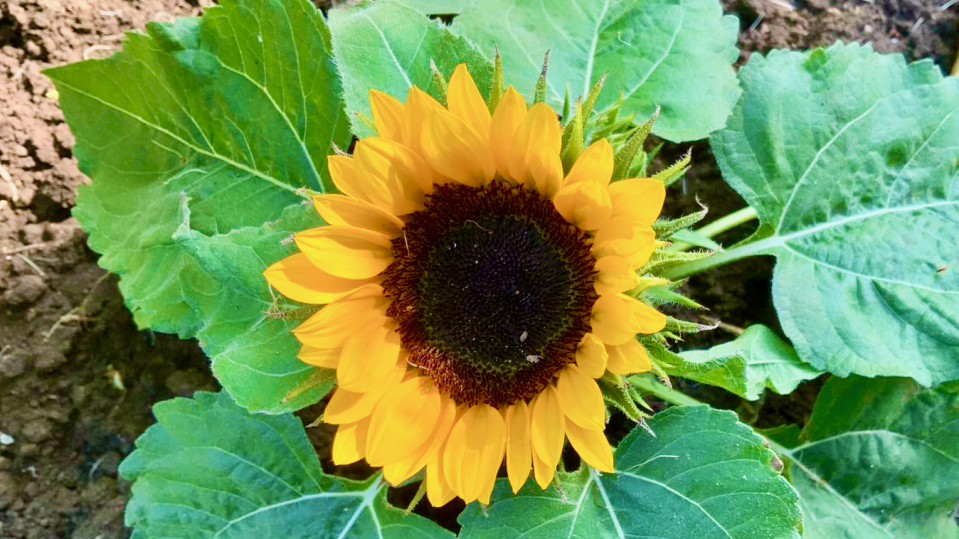 ---
By Susan Ople

Today, my sunflower bloomed.
It took to the light, up-turned,
like a woman in yearning.
Dark-skinned, framed in yellow,
it wears a gown of leaves.
My sun-stalking plant squats on loam,
cheapening the nameless flowers
that sit beside her.
Overhead, the sky bears puffy clouds,
angels at work with crayons.
The birds sing homilies.
My plantita senses come alive.
It is a beautiful morning.
God bless everyone. Thank God for life.
---
About the Author
Susan V. Ople heads the Blas F. Ople Policy Center and Training Institute, a nonprofit organization that deals with labor and migration issues. Susan was the first Filipino to serve in the Board of the UN Voluntary Trust Fund to Help Victims of Human Trafficking; and the first Filipino to receive the Harvard Kennedy School Alumni Achievement Award.
Susan is a solo parent who writes poems and essays while fighting human trafficking, labor exploitation and breast cancer.
If you liked what you just read and want more of Our Brew, subscribe to get notified. Just enter your email below.