by Mariana Burgos
Tropical Cyclone Noru, also known as Karding locally, came westward into the Philippines' eastern seaboard on September 25, reaching super typhoon intensity. It is one of the Pacific basin's swiftest rapid intensifications yet to be observed. At times like so, what happens to our furry family members? Many people's lives have now returned to normal, but for some, the effects of the super storm that hit on September 25 may continue for years.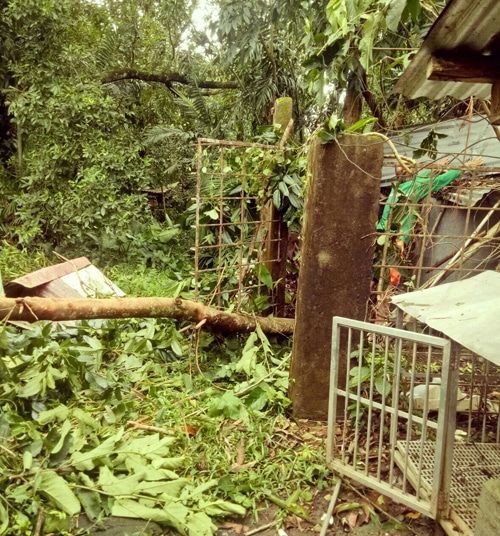 Every new catastrophe brings an unexpected event. Many pet owners who want to take their animals with them during an emergency discover that there are few or no choices for refuge or evacuation. Public health issues may result from this disregard for companion animal welfare during a calamity. In my personal opinion, this is an issue that needs to be discussed urgently and thoroughly in Congress because our nation is one that frequently encounters such natural disasters. I'm sure there are already many write-ups that just came out about how to keep your pets safe during a storm. With this article, I'm just going to share our personal experience with the recent super typhoon. It was fortunate that only my daughter, Yumi, and I were at home when this storm struck because, otherwise, we would not have been able to save our animals the way we did last Sunday.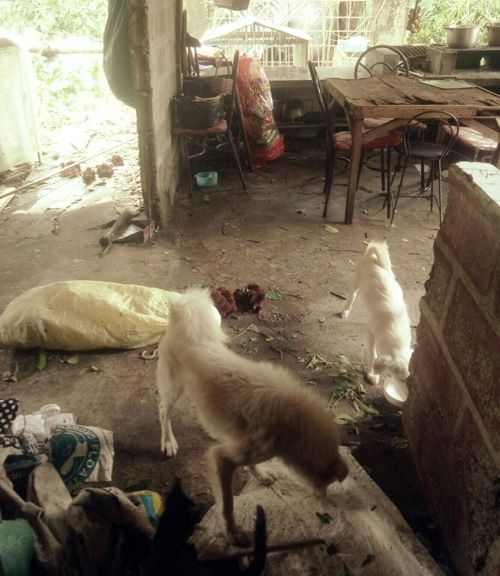 Other humans would not have approved of us bringing all the animals inside the house with us, as it is their home and they are only sharing it with us. We don't have a home of our own yet. And, most likely, both of us would have been devastated and overcome with anxiety and tension knowing that the animals would undoubtedly suffer due to the storm outside. But of course, I wouldn't let the animals suffer out in the storm. I would definitely fight for the safety of our animals.
We had recently repaired all of the containment areas of our rescued and adopted cats and dogs prior to the arrival of the storm. Our first adopted dog, Milky, and the second pair of rescued female cats (one has five kittens) were the only animals we had inside the house. But when we heard that the storm will definitely turn into a super typhoon, Yumi and I talked of back-up plans to bring inside the house all the animals because for sure, the containment areas would not hold well in a super storm because they were made only from scraps from the farm. Still, we hoped for the best and did not take the animals inside earlier than we did.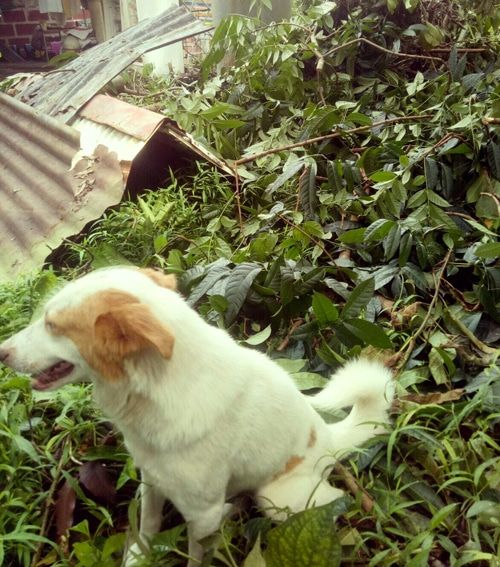 When the super storm reached its peak in the evening of the 25th and no matter how hard I tried repairing the containment areas over and over again during the storm, the inevitable happened—- we had to brave the strong winds and rains to get all the animals from their containment areas and bring them inside the house. One by one, I carried the dogs with me because water was rising around the house. The strong winds were swaying us strongly, threatening to push us off balance. We had to wait for the thunder and lightning to quiet down first before heading out again to get another dog to bring it to safety. It was hard to make it quickly because of the heavy rains and the darkness. Electric power had been cut off already at that time. The only light I had was from the small flashlight my daughter was holding lighting my path from the house. I did not let her out because it was extremely dangerous. When we were finally all in, even if we were all soaking wet from the rains and the flood, all the animals were licking us with joy, as if saying, "Thank you for not leaving us out there in the storm!"
By the time we managed to dry off and organize the space somehow, it was almost eleven o'clock at night. The only time I was able to prepare dinner for everyone so we could get a decent night's sleep for the time being was at that particular moment. We were forced to spend the night in the receiving area because the room where we had been sleeping became completely wet because the large windows' plastic covering was blown away by the storm's powerful winds.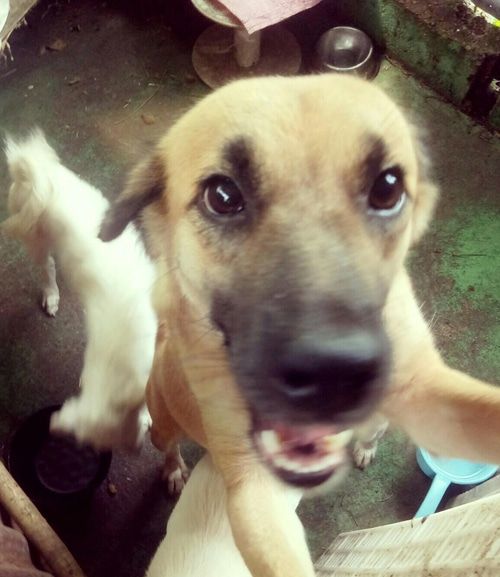 Animal companions have a vital role in human culture. However, when disaster strikes, to evacuate and shelter pets are often overlooked. This disregard might have an impact on public health. Communities with a sizable pet population need to develop emergency plans for their companion animals during catastrophes, which will boost community resilience and enhance public health. One of the most well-documented and widely acknowledged effects of pet loss linked with a disaster is psychological stress, which can happen when people are forced to escape without their pets—- something that could have happened to both my daughter and myself if we were forced to leave the animals outside the house, in the storm, for the reason that it is not our house and we do not have a say who stays in and not. For what has happened, I can truly say, God is good all the time! He definitely heard and answered my prayers for us and our animals.
About the Author: Mariana Burgos is a freelance artist. She is a solo parent for 14 years now because she is wife to a desaparacido. She and her daughter are animal lovers and are active in advocating not only human rights but the rights of animals as well.
This article also appears in the Manila Standard
---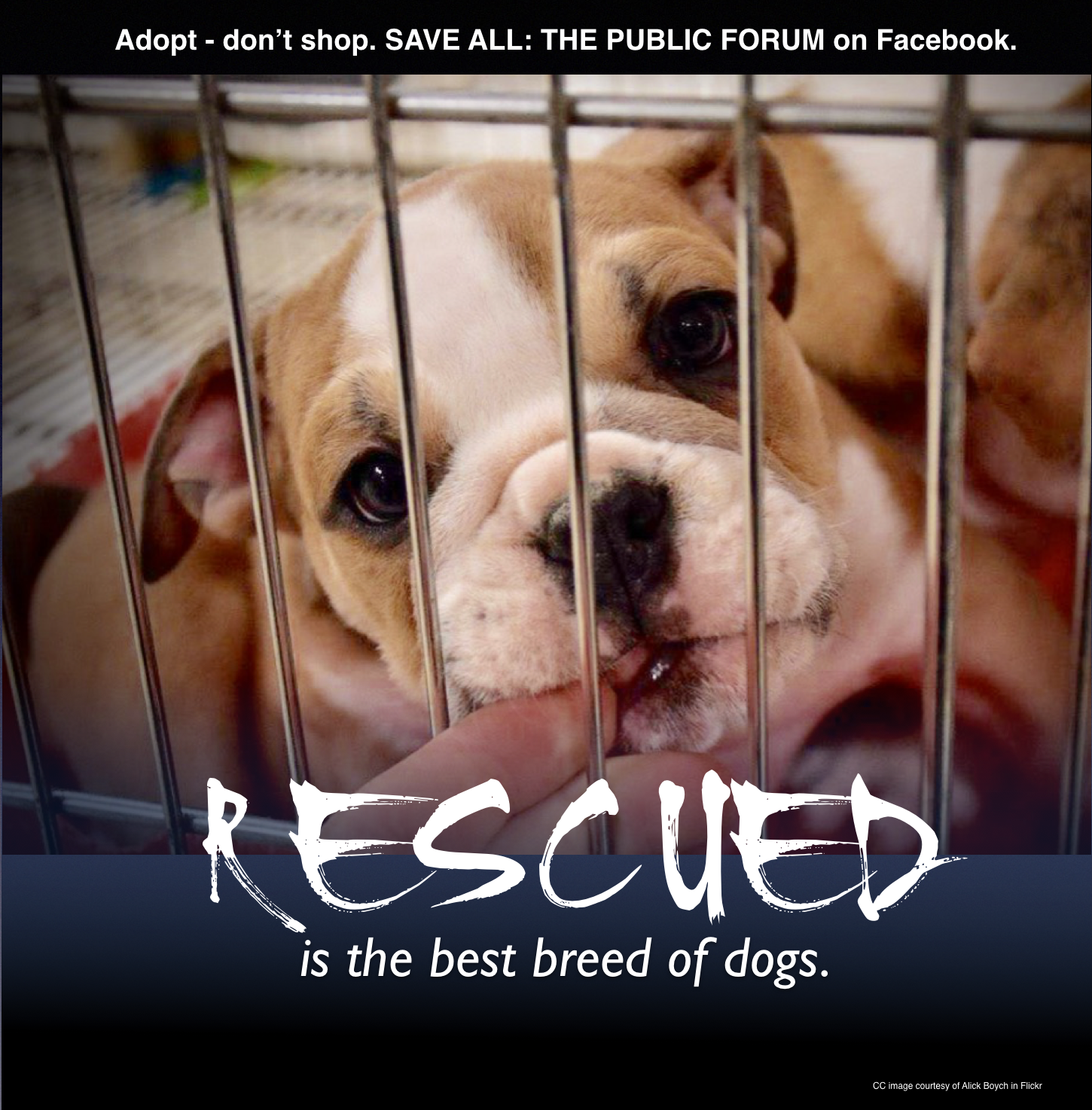 If you liked what you just read and want more of Our Brew, subscribe to get notified. Just enter your email below.