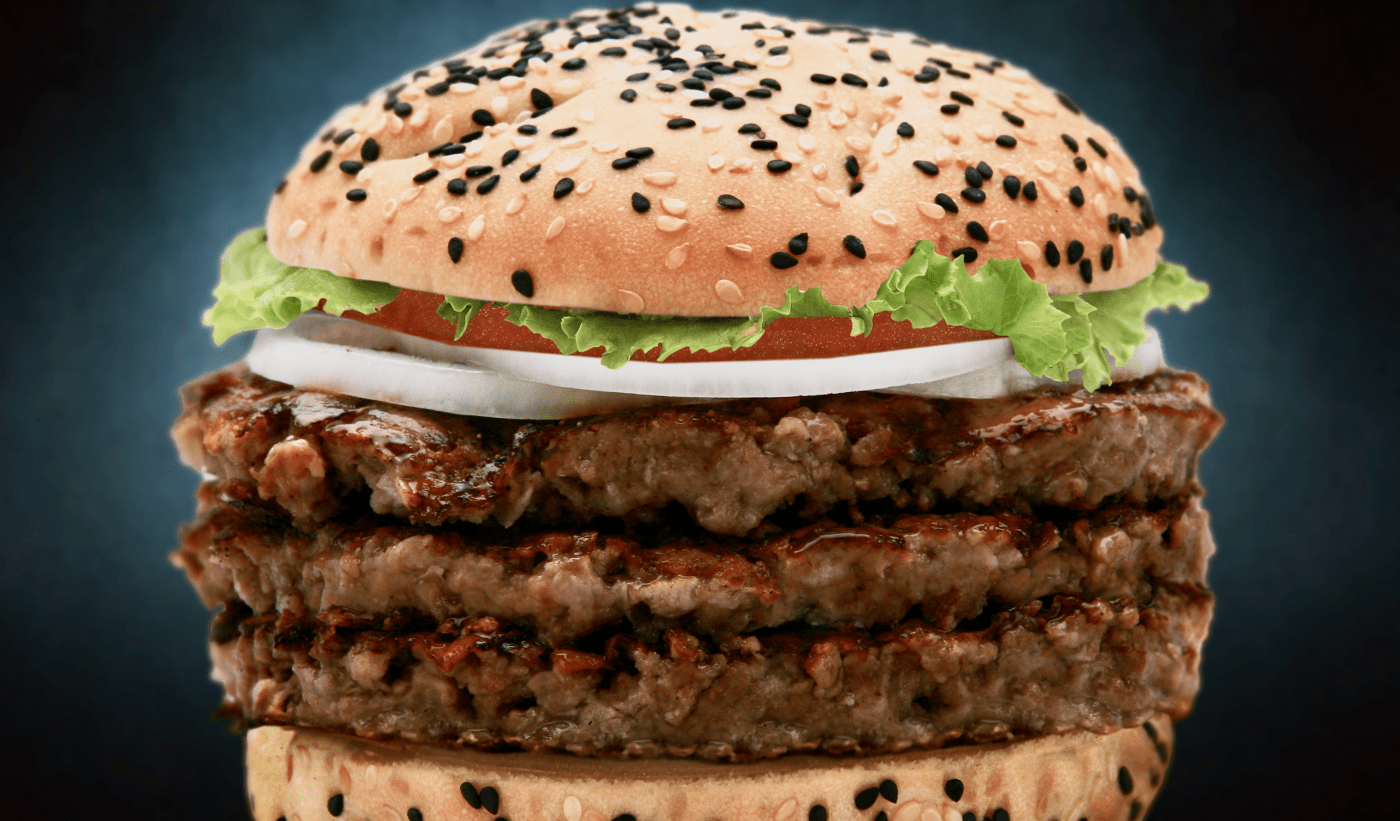 by Vincent R. Pozon
The malls opened and closed, and, when they were open, they were forlorn rows of shuttered shops and restaurants. Businesses depending on a buying public were trying to survive not just the pandemic but also the attendant restrictions.
A barber in Makati was happy to get back to work. He donned protective garb and waited for footsteps to break the silence at the mall. The shop closed again.
From a macro point of view, the economy imploded, as you would expect when mobility is affected. And, usually, if you're a restaurant, you need people mobile.
GDP shrank by 9.0% in the first half of 2020. The Filipino is noted for being resilient and optimistic, but an SWS survey (July 3-6, 2020) showed a dramatic and sad change: 40% of adults were expecting the economy to worsen.
The proportion of adult Filipinos saying "the worst is yet to come" rose from 47% in May 2020 to 57% in July 2020.
The customer was concerned about the reliability of his paycheck.
There were companies that managed to stay on -- stay alive, and one such company is ArmyNavy, which continues to "deliver delicious" to customers wherever they are.
When the government announced the imposition of a strict quarantine, the company had to halt operations, close branches located inside malls. Since no one was allowed out of their homes, except for a few essential workers, they could only keep 9 stores open.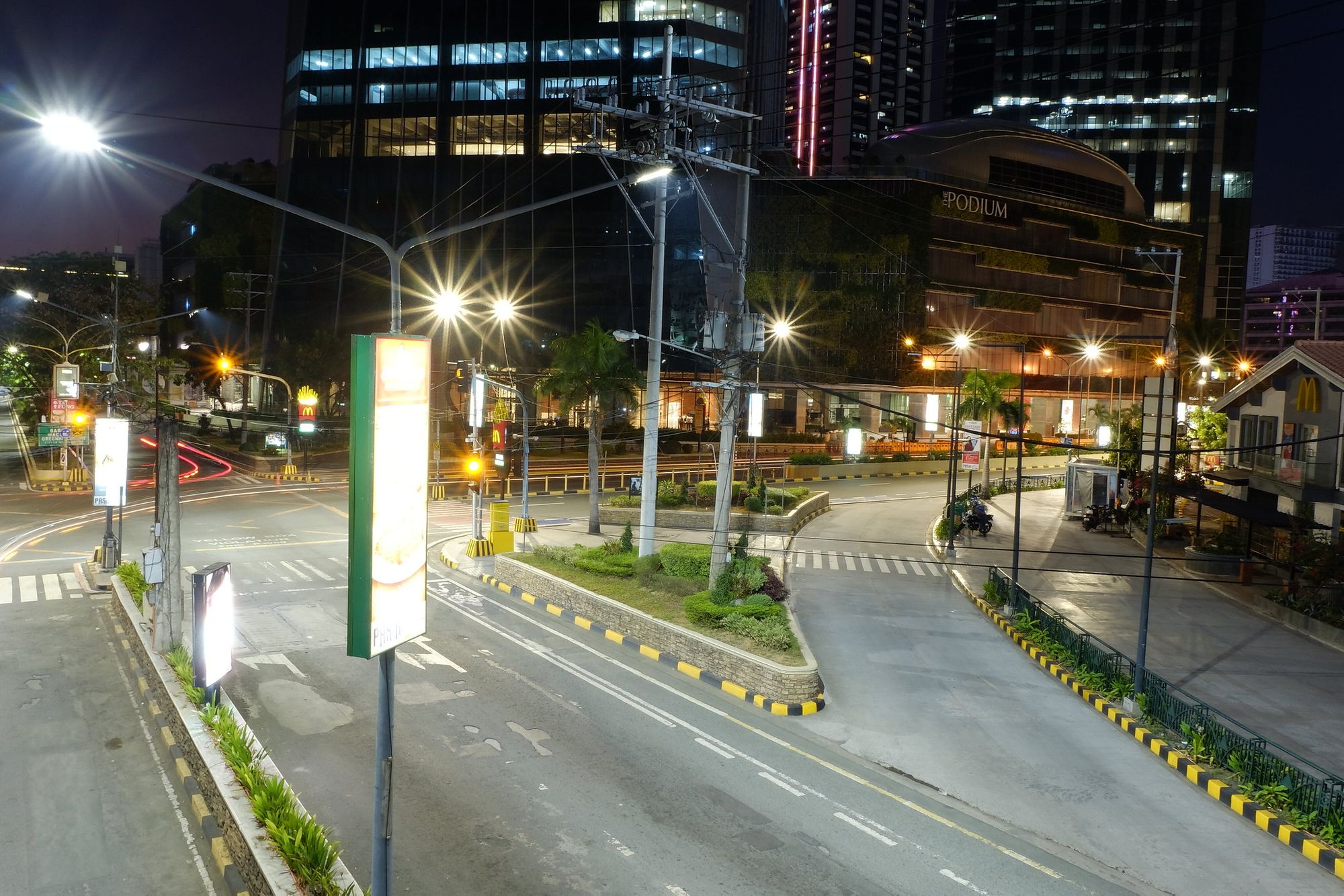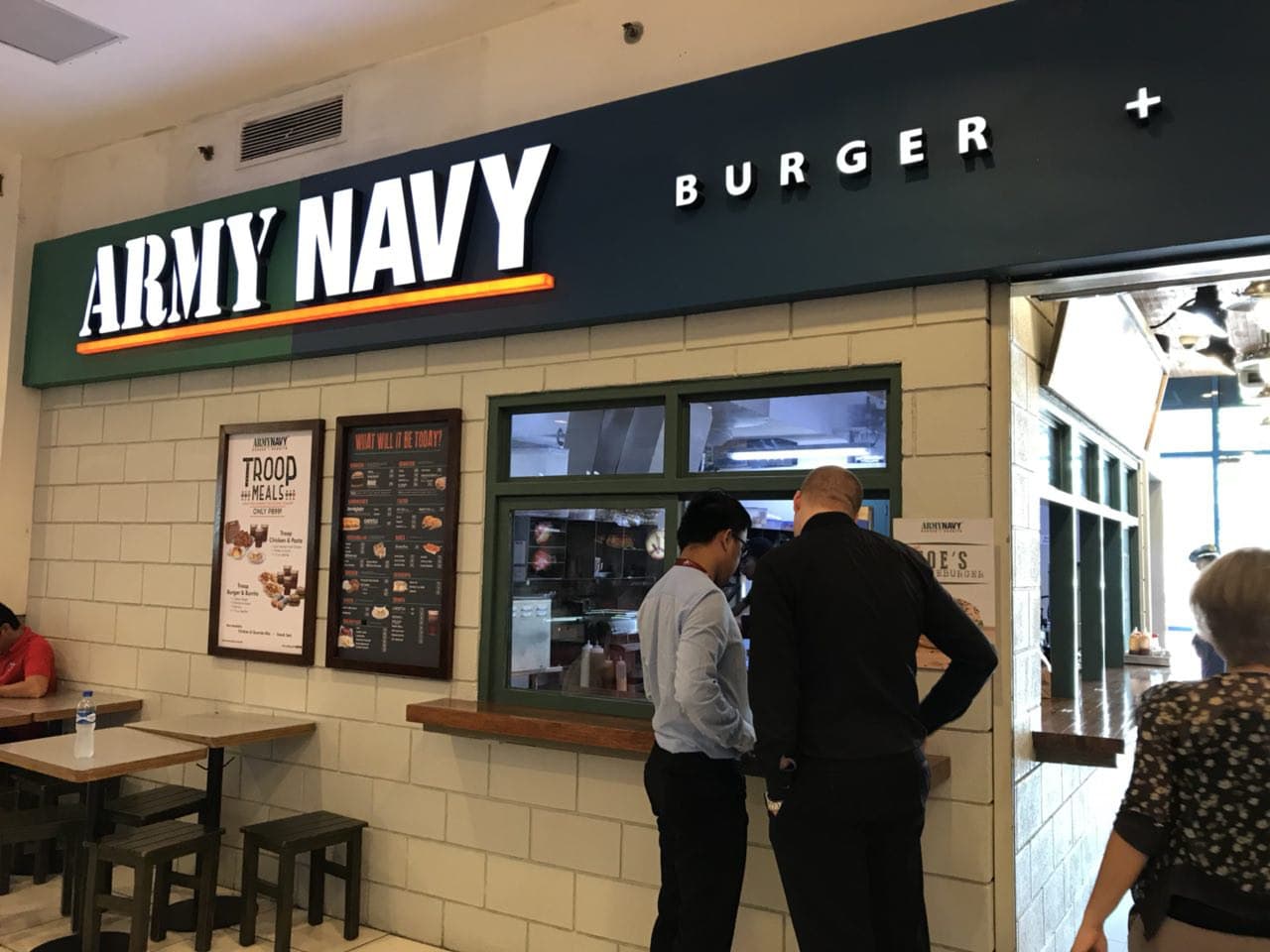 ArmyNavy was enjoying brisk sales before the crisis, so they had stocks. They decided that the first order of the day was to make meals for frontliners, distributing them to hospital staff busy keeping Covid patients alive.
People are a key factor when operating a food service company. Transportation, food and lodging were provided to staff on duty; health and safety ensured by tests done every so often.
Business planning during a pandemic is like opening a window and peering into the unknown. The last pandemic was too far in the misty past to provide lessons. While ArmyNavy could not see into the future, they did what many might consider brave, even incautious, from a business standpoint: they committed to job security of their staff. No one was losing his job.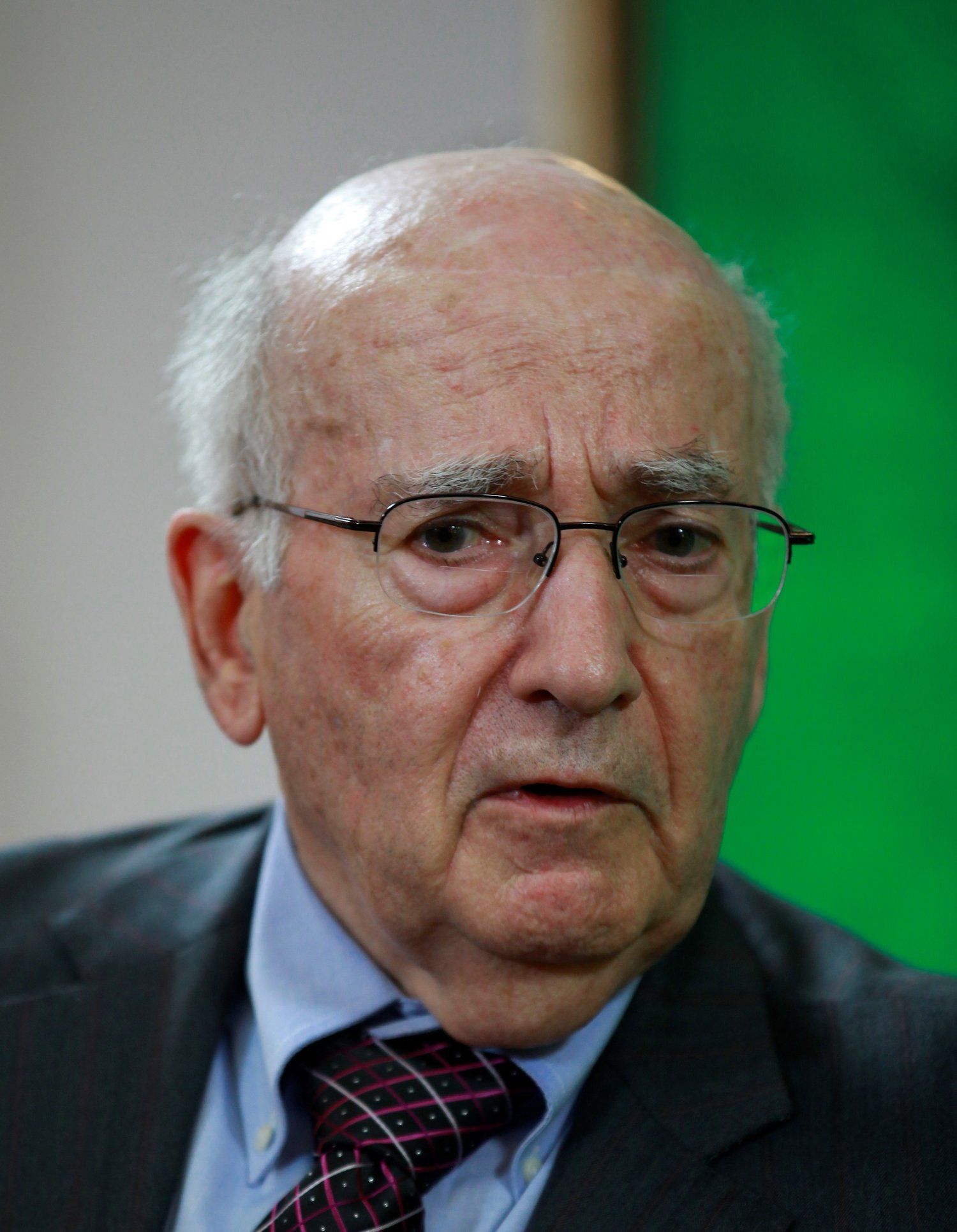 The Anatomy of Survival
How did ArmyNavy manage to survive while others opened and closed, repeatedly, others permanently?
The 4Ps of the Marketing Mix is a "set of controllable variables and their levels that the firm uses to influence the target market," says Philip Kotler, its inventor and the man marketers call guru.
One P stands for 'Product', and ArmyNavy is one good product.
The brand was born in the kitchen of Mrs. Bernadette Puno. The product, the hamburgers and burritos, quesadillas, tacos et al are delicious as a policy. They do not scrimp on ingredients. This addresses the next P – Price: ArmyNavy is not fast food priced, and they certainly don't taste like fast food.
Quality can survive Lockdowns. Trust customer demand.
Distribution is 'Placement' in Kotler's 4Ps, and ArmyNavy had that addressed before Covid happened.
There was a major shift to focus on delivery a year before the lockdown. Various delivery options were made available to customers – through their hotline, website and the food delivery platforms, (Grab, Food Panda, et al), making it convenient to have delicious food motored to their doorsteps. While the restaurants are still there, the business no longer depends on the customer walking in the door.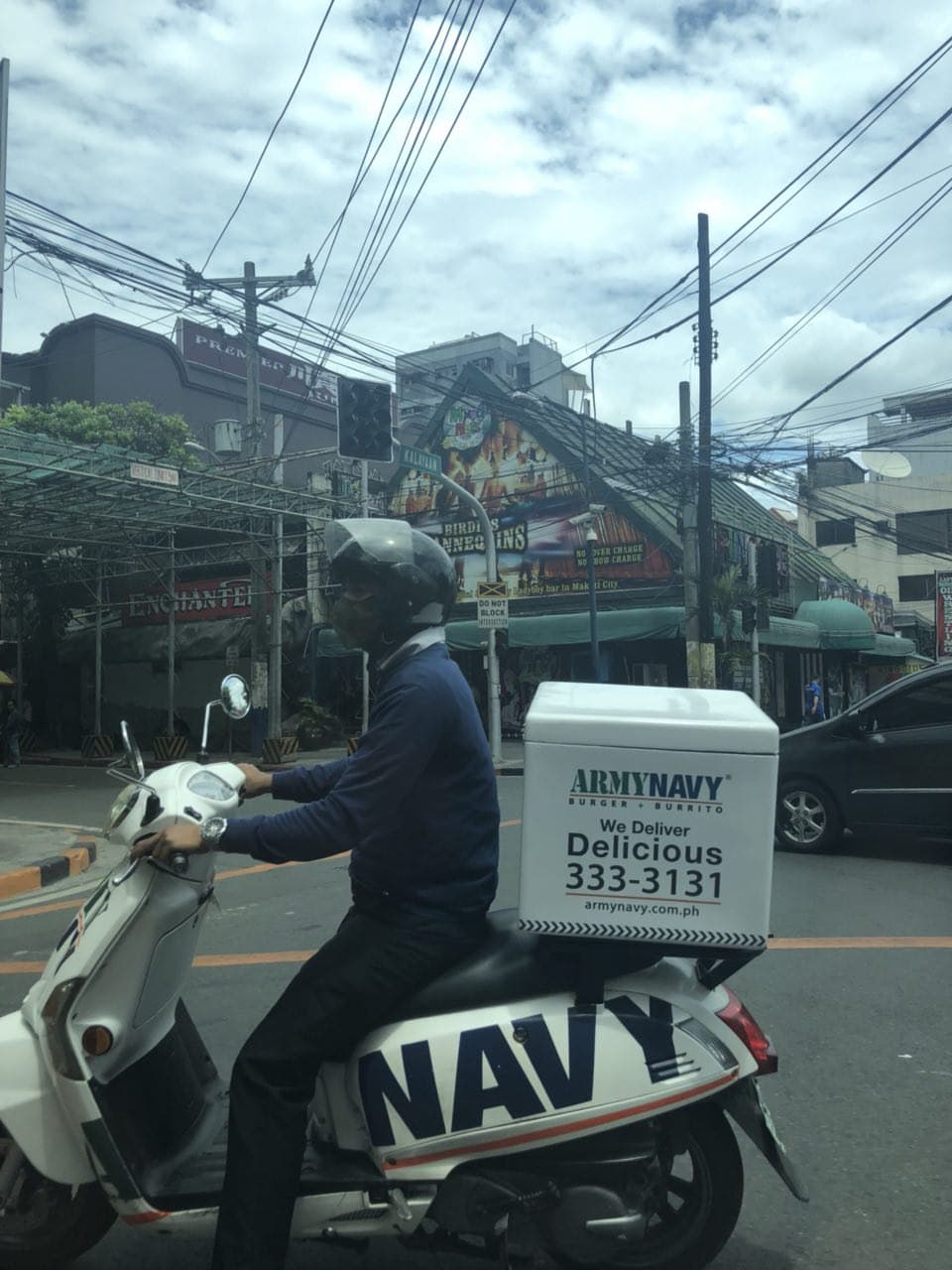 Marketers know all too well that you can have a highly desired product, have adequate distribution, and still not sell. A crucial P in Kotler's 4Ps is 'Promotion'.
ArmyNavy asked Estima, an independent advertising agency, to create a story for the brand. They came back with a campaign that rationalized the price. The insight was about "deserving". Sometimes you want to enjoy life, enjoy what you worked hard for. Sometimes you want a better seat on the plane, wine instead of beer.
It's not just about good food. Really good food doesn't just feed the stomach. It feeds the heart, it makes you feel better about life in general.
ArmyNavy fare are not burgers and burritos, but good things you allow yourself.
When a brand is just food, price becomes a factor.
There are cheaper bags, cheaper pairs of shoes. ArmyNavy's story is about the customer and his day and his deserving a good pair of shoes, a good bag, and better things in life.
The ad agency came back with "Today you deserve delicious".  This establishes the fare as quality you would love to reward yourself with. The brand character was shaped by words like "natural beef patties", "freshly made", and "sometimes you just want food that's really good."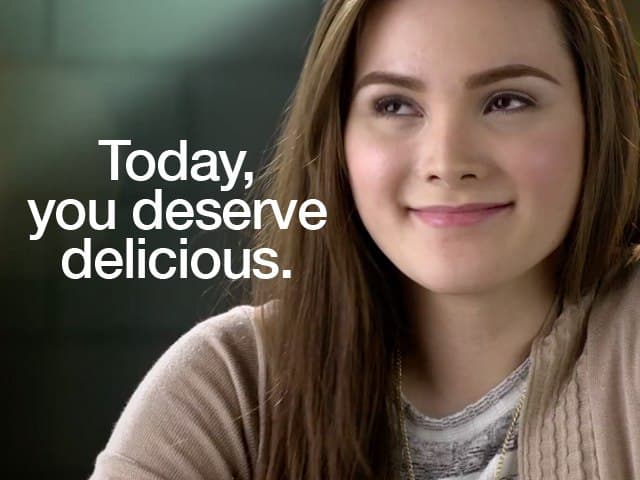 The brand grew and didn't just make a name and the cash registers ring, it became a benchmark in hamburgers and burritos.
"Grabe that campaign," exclaimed Coochy Mamaclay, Brand and Marketing Department Head, "if we are in this protected status  during a pandemic, it's because of the brand equity."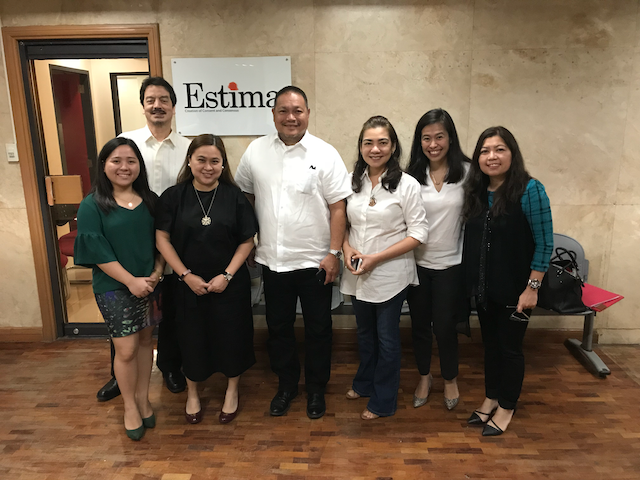 The public acceptance of ArmyNavy quality spawned an underground industry of people passing off meat patties as ArmyNavy, selling them on Viber threads and the Facebook Marketplace. While ArmyNavy had to repeatedly disown these products, being imitated is a marketing pinnacle of success.
Today, ArmyNavy has opened more of its stores from where they can serve more people wanting ArmyNavy quality even if they stayed home.
A great product, a strategic shift to delivery, and respect for marketing allowed ArmyNavy to stand unbuffeted by the storms of the pandemic, and still deliver delicious.
"What pandemic?", Eric Puno said, facetiously. "We beat our highest pre-Covid sales figures with less branches open."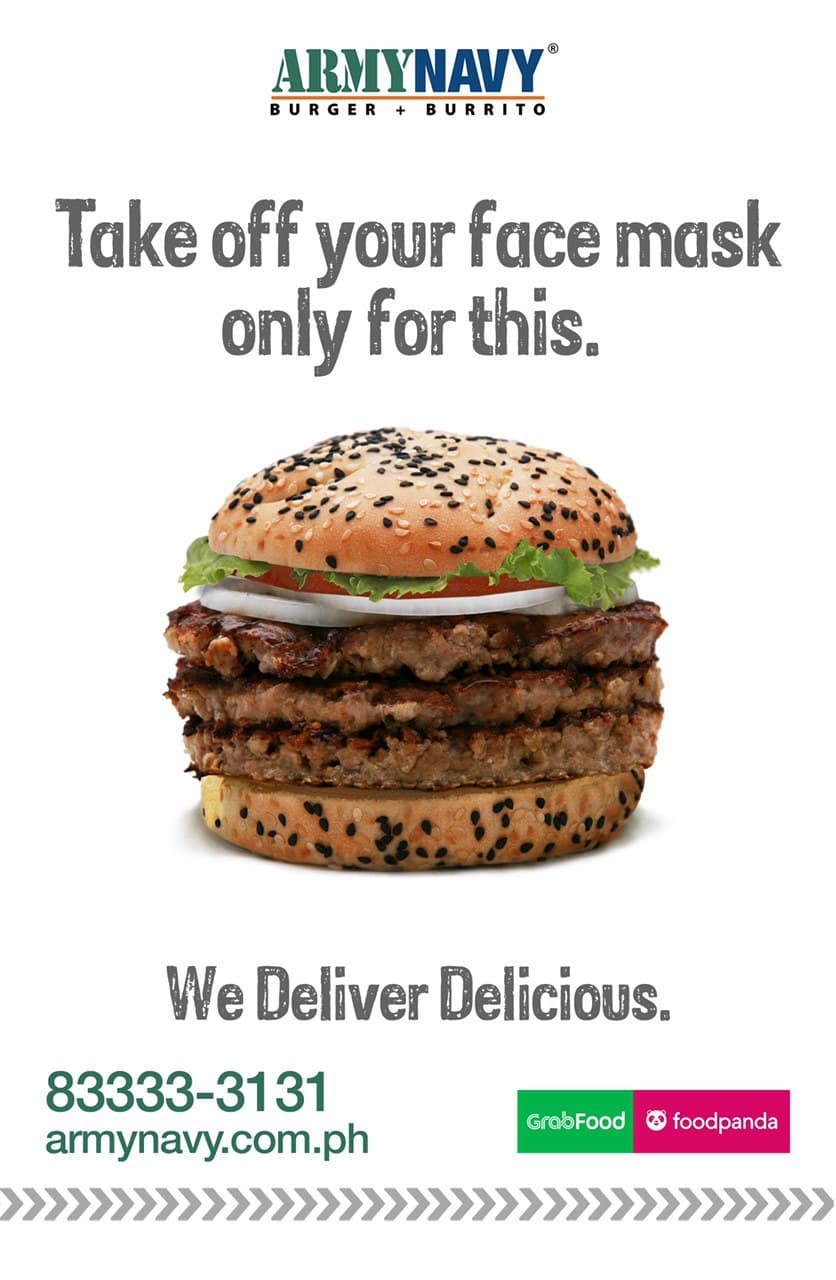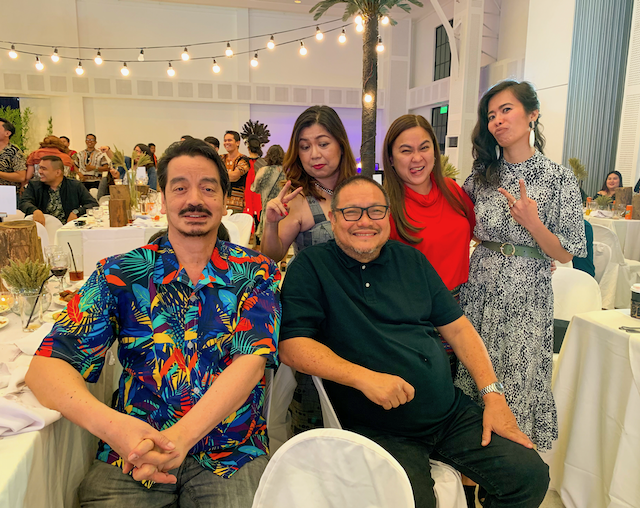 If you liked what you just read and want more of Our Brew, subscribe to get notified. Just enter your email below.