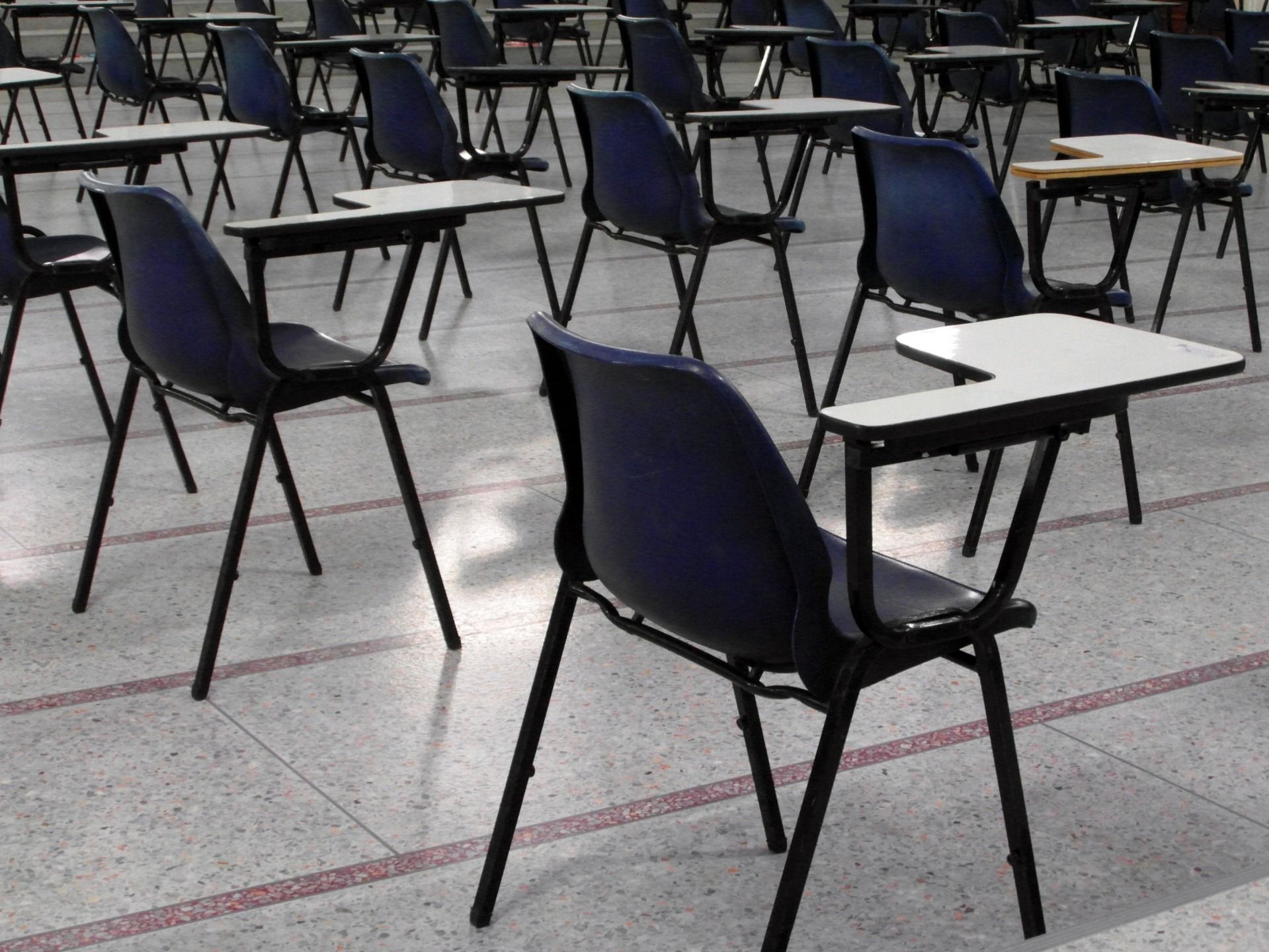 Public Domain Pictures from Pixabay
There have been calls to abolish licensure exams, recently and decades back. "(Former) Senator Miriam Defensor Santiago urged the Supreme Court to abolish the Bar examinations as a prerequisite for practicing law in the Philippines because 'passing the Bar examinations is a matter of chance and luck' and 'is just one index of legal competence,' so wrote Atty. Manuel J. Laserna Jr. in the Inquirer.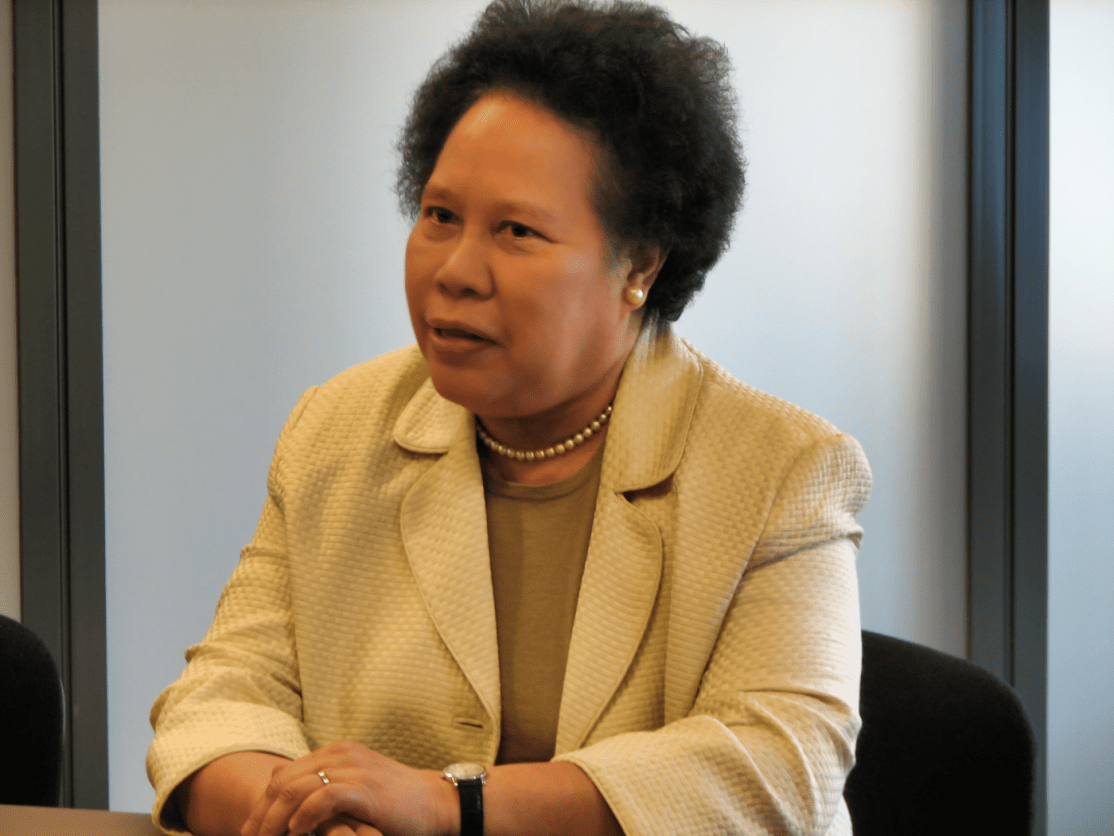 Here is a sincere suggestion for legislators looking for a landmark law to sponsor and enact: let us require schools to provide guarantees of quality.
The premise: When a school graduates you, that should be assurance that you are equipped to pass the board, bar or any licensure exam, and be hirable. No matter who pays for it, state or individual, the customer must be given a guarantee that they were taught enough to pass licensure exams.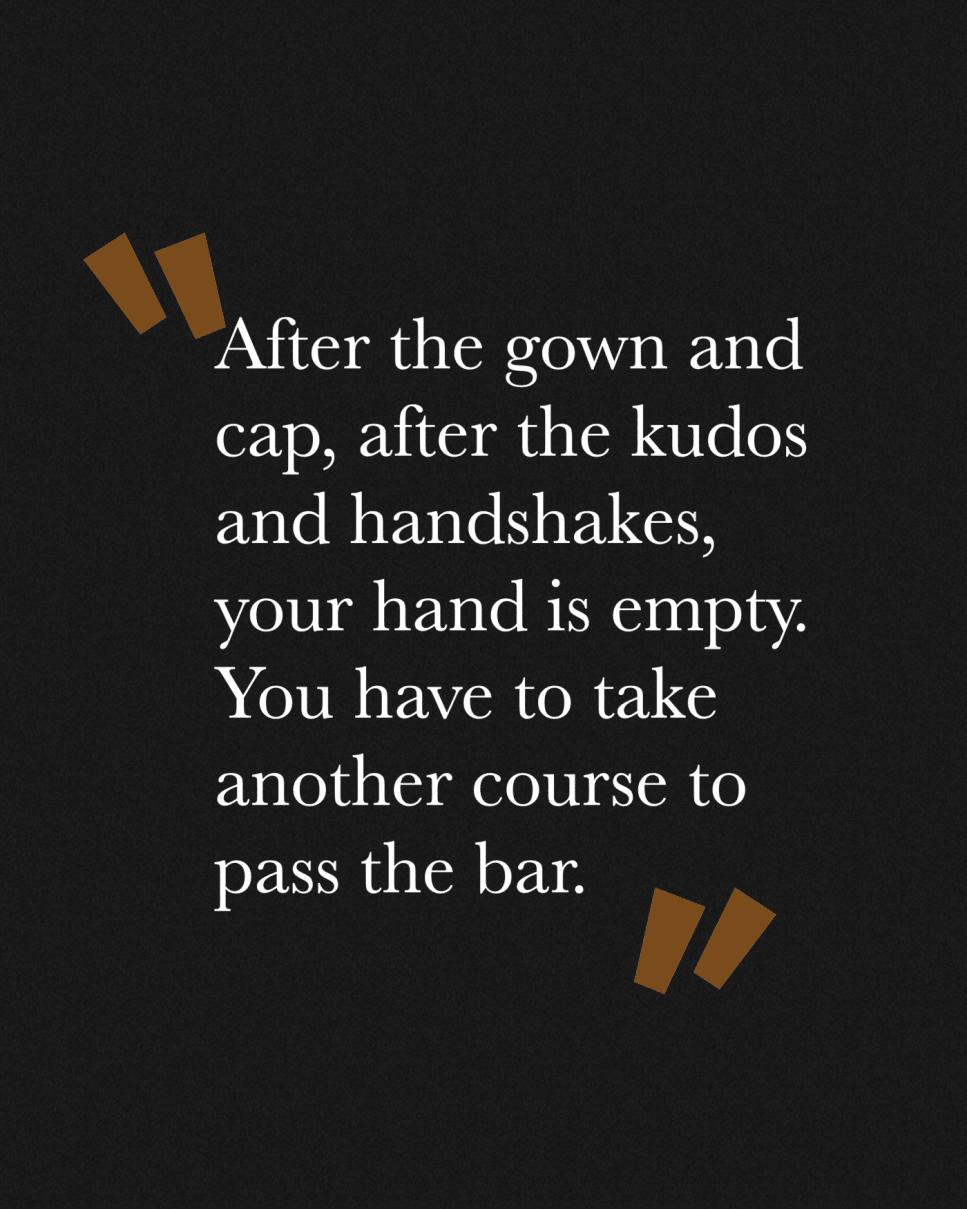 A measurable guarantee
If you paid for the service the school was offering, and they pass you, every subject, every year, with every requirement deemed fulfilled, there is no reason you should fail the licensure exams.
There are bar review courses in the U.S. that guarantee passing, or your money back, which is meager recompense. A student puts out more than money for tuition and books and the attendant expenses. The student invests time he cannot take back; he devotes himself on the chosen course, in the chosen school, instead of on another course or in another school. There is lost opportunity, and it is irretrievable and expensive.
Already, the idea of needing review courses is a shortchanging accepted and unquestioned by the system.
After the gown and cap and the business of graduation, after the kudos and handshakes, after the partying, your hand is empty. You have no guarantees of a future. You have to take an additional preparatory course to be able to pass the bar.
As Oscar Franklin Tan mused, "another batch of law students will have wasted an extra year of their lives to study for the month-long bar exam. This is in addition to four years of law school where every moment was defined by the bar." "Law schools teach the law and higher level thinking skills. Law schools though don't teach to the bar exam", wrote Beau Baez, a law professor.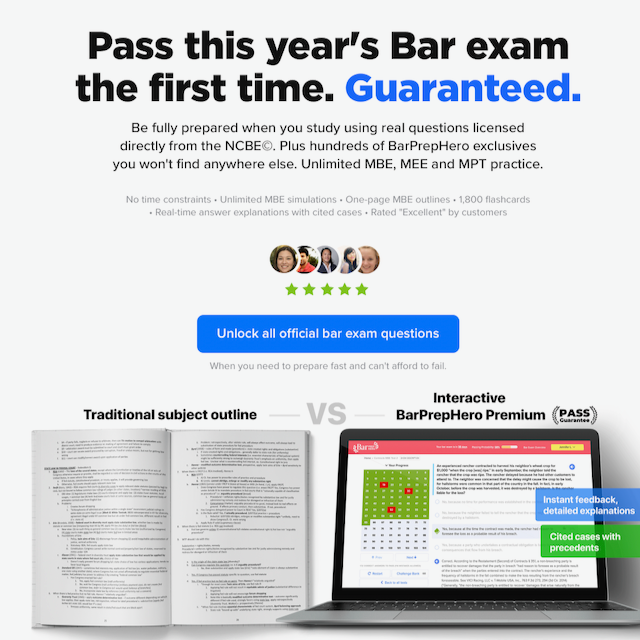 Cursory googling reveals that there are schools in the US that are more conscious of the bar requirement, and design their curriculum towards passing the bar.
Some do more to increase the chances of passing: "We have a robust and dynamic Bar Enrichment Program that provides graduates with continued support throughout their bar study period. Doctrinal professors volunteer their time to hold workshops on heavily tested bar exam topics. Skill workshops are held at least twice a week. During the 12-month bar prep process, the Director of Bar Success is available for weekly standing appointments with less confident bar takers and for unscheduled meetings as needed." (The Bar Examiner)
Atty. Ira Paulo Pozon, MBA, JD, LLM, MCIArb, a graduate of the joint program of De La Salle University and Far Eastern University, says "we weren't just taught the law, we were trained to handle stress and immense pressure, time management, handwriting skills, how to analyze the exam questions, spotting the issues to resolve".
Ira recalls that former dean Andres Bautista (FEU Institute of Law) "made it a point to train us with the bar in mind. From the first day of orientation he told us, 'your study for the bar begins here'."
Putting a Check on Capitalism
With the exception of the University Of Makati's College of Law, "law schools are usually tuition dependent and there is a constant focus on the bottom line. Surely some schools would be tempted to admit even more woefully unprepared students to harvest additional tuition in a world where they did not have to worry about bar exam pass rates", so wrote Roger E. Schechter, a professor of law at George Washington University Law School. He has been a national bar review lecturer on for over 30 years.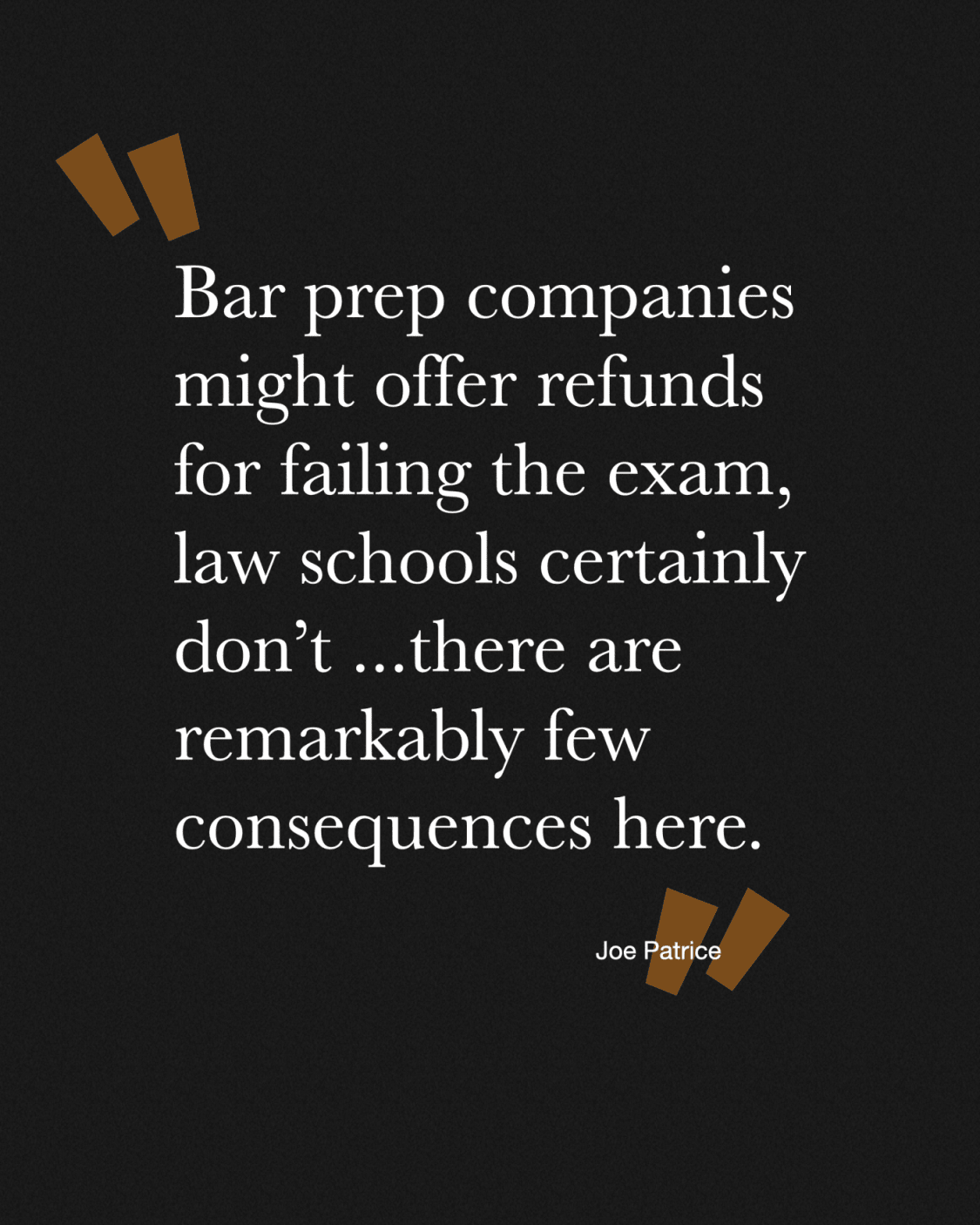 "It is awkward to put the point bluntly", he continues, "but there are just too many law schools, pushing too many weak graduates through their programs in order to keep the tuition revenue flowing."
"Note that while bar prep companies might offer refunds for failing the exam, law schools certainly don't. We have law schools out there that have been allowed to operate for years with roughly half of all grads failing the exam... there are remarkably few consequences here," wrote Joe Patrice, a senior editor at 'Above the Law' and co-host of  'Thinking Like A Lawyer'.
"Just as important as its role in screening out the unqualified, the bar exam is a necessary constraint on the worst impulses of law schools", he dares say.
We suggest that the constraint be made more powerful.
"Senator Miriam Defensor-Santiago has urged the Supreme Court to abolish the Bar examinations as the only means to gauge an individual's aptitude for practicing law. With the passing rate so low, Santiago said that "it is about time that something is done to address this statistic."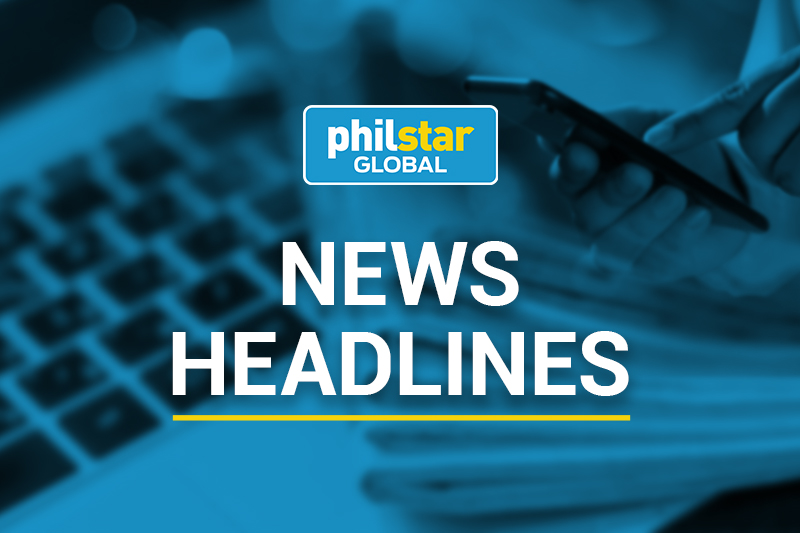 The solution isn't abolition.
The solution is redress – money back and more for time spent. Passing licensure exams must be linked to the balance sheets of schools. A failing student is non-fulfillment of a contract. There was purchase of expensive education, expensive books, completion of requirements and all. There should be some assurance that they taught you enough to pass other than their say-so, which is what a graduation is: their mere word that you are good to go.
"Act Mandating All Universities, Colleges, Institutes that Teach Professional Degree Programs Requiring Board or Bar Licensure Exams to Financially Guarantee Passing".
A rough condition is that if you were passed beyond a specified year, perhaps the penultimate year for law proper, then you are deemed endorsed and presented as adequately trained by the school, and guaranteed to pass.
If we link passing licensure exams to the business of schools, there will be improvements in the passing rate, not to mention better lawyers, nurses, accountants, doctors, engineers, et al.
A higher percentage of students passing shouldn't just be a statistic the marketing department can use in promoting the school. It should be a requirement, and a legal check on capitalism.
If you liked what you just read and want more of Our Brew, subscribe to get notified. Just enter your email below.