---
In a statement widely shared on social media, retired military and police general belonging to the Advocates for National Interest (ANI) urged the country's leaders to set aside politics and personal interests and defend our territories from Chinese incursions.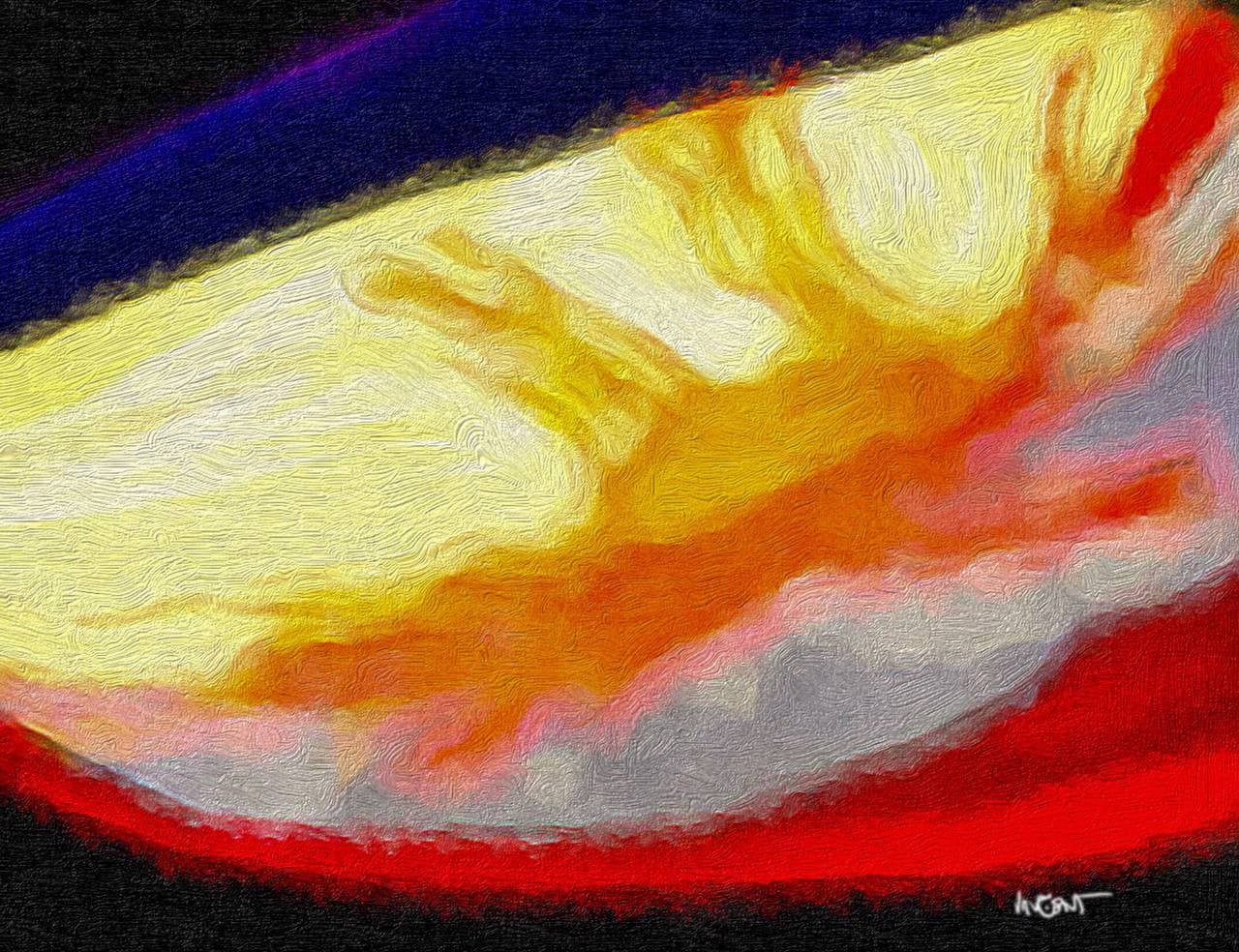 A MESSAGE TO OUR FELLOW FILIPINOS:
LET US UNITE AND RALLY TO OUR FLAG
IN ASSERTION OF OUR RIGHTS IN THE WEST PHILIPPINE SEA
May 17 2021
As our nation prepares to celebrate Independence Day, let us remember how we Filipinos, more than a century ago, stood up to challenge a much stronger power in order to be freed from subjugation and bullying. Having realized the vital necessity of being united as a people, we zealously guarded and preserved our freedom and independence.
Today, we face a real threat to our nation's security. China's transgression of Philippine sovereignty and sovereign rights in the West Philippine Sea (WPS), in violation of international law, jeopardizes our future. The vast resources of the WPS present a promise of deliverance for our people. But China is taking thataway from us.
Our maritime entitlements in the WPS are by virtue of the United Nations Convention on the Law of the Sea and customary international law. The 2016 South China Sea Arbitration Ruling was a victory for the Philippines. It had rejected China's excessive claims including those within our Exclusive Economic Zone. But China refuses to abide by the ruling.
The ANI strongly advocates a rules-based international order and the peaceful resolution of conflicts.
And we thank the international community for their unambiguous support for this principle. Notwithstanding our peaceful overtures, China employs coercion and intimidation to expand and maintain its unlawful presence in the WPS as seen in Julian Felipe Reef, Ayungin Shoal, Panganiban Reef, and Bajo De Masinloc. China's creeping aggression must be stopped.
Employing "Gray-zone" tactics that are short of an armed attack, China uses strong-arm diplomacy, political intervention, legal warfare, informational, financial, and economic coercive tools to secure its interests. It seeks to undermine our will to resist and to divide us from our traditional allies and friends.
Now is the time to unite once again as a people.
We must set aside any partisan political agenda and parochial interests. This conflict with China should serve to unify rather than divide us. The protection and defense of our sovereignty and territory is a national obligation.
Our people should know that an information war is going on that uses psychological, propaganda and media tools to make us believe that their unlawful actions in the WPS are justified - the China narrative. Let us take the side of the Filipino people. Our citizens must not lend themselves and unwittingly act in support of the China narrative.
War is not the only option left in order to defend our sovereignty and sovereign rights. We are not alone. There is a range of diplomatic, legal, informational tools or soft power that can be deftly used. We have allies, partners and friends willing to share the burden to keep a secure, stable and free-flowing trade through the South China Sea.
It is time to move on, set aside our differences and march forward as a nation. Let us look up to our leaders who would evoke in our people the highest sense of patriotism, courage, and selflessness as we face the difficult path ahead.
We owe it to ourselves. We owe it to the future generations of Filipinos.
MABUHAY ANG PILIPINAS!
The ANI is composed of retired officers of the AFP and the PNP who continued to serve in various individual capacities the Cabinet Departments, Congress, civil government, Business, Banking, Industry and Media sectors, after leaving the uniformed services.
MEMBERS: Amb. Ramon Farolan, Gen. Renato De Villa (Ret), Fmr Rep. Plaridel Abaya, Commo. Plaridel Garcia (Ret), Col. Niceto Festin (Ret), Gen. Rodolfo Biazon (Ret), Fmr SSS Admin Renato Valencia, PGen. Recaredo Sarmiento (Ret), Col. Guillermo Cunanan (Ret), Col. (Atty.) Mariano Santiago (Ret), MGen. Melchor Rosales (Ret), LGen. Edilberto Adan (Ret), Col. Alejandro Flores (Ret), BGen. Eliseo Rio Jr. (Ret), VAdm Emilio Marayag Jr. (Ret), Gen. Alexander Yano (Ret), Gen. Eduardo Oban (Ret), Gen. Emmanuel Bautista (Ret), Fmr. Rep. Ashley Acedillo.
ATTESTED BY:
LtGen. Edilberto P. Adan AFP(Ret)
Chairman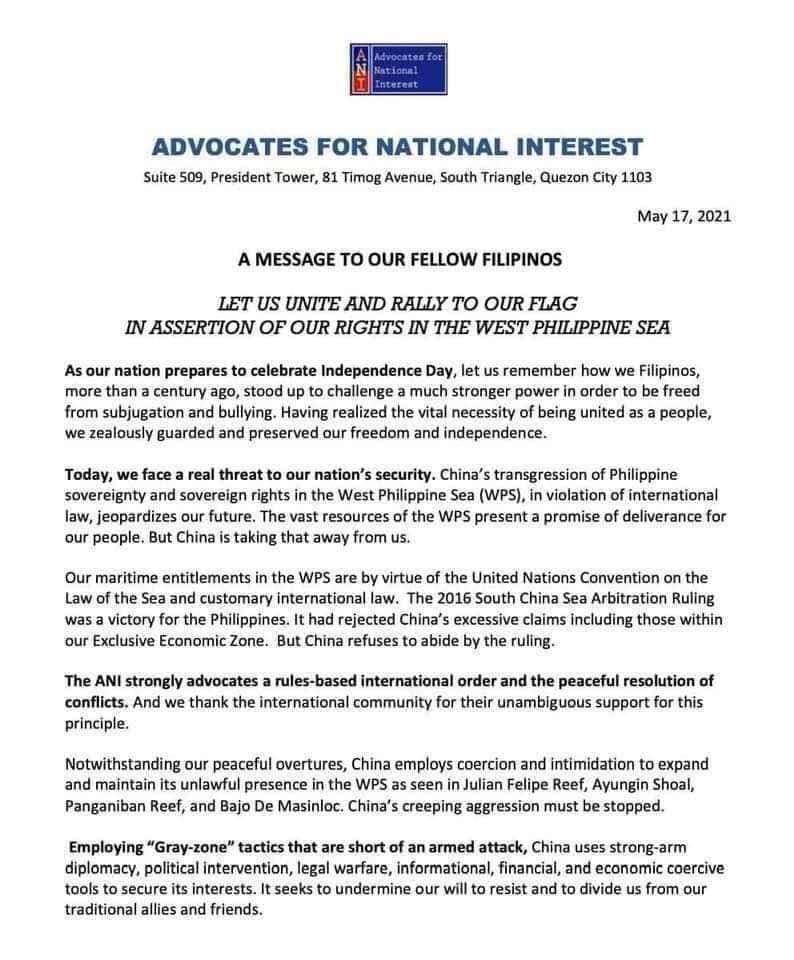 If you liked what you just read and want more of Our Brew, subscribe to get notified. Just enter your email below.