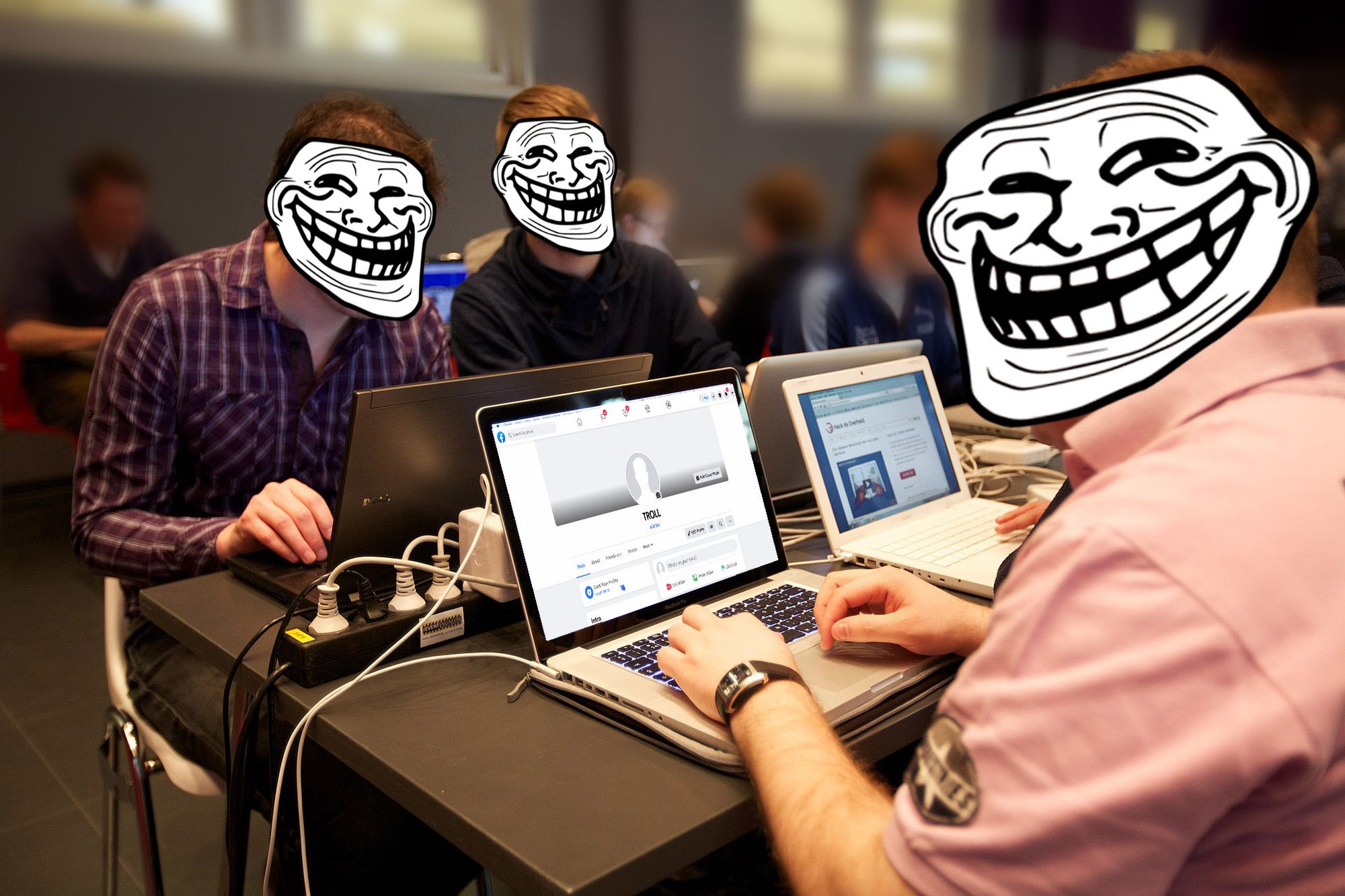 For the Marcos Jr. administration, engaging the services of online brawlers brings no value. It doesn't reinforce the political persona. There is nothing to be gained from having them as the President's surrogates
By Joey Salgado
Unlike his two predecessors, President Ferdinand Marcos Jr. seems to be uninterested, at least in public, in using the presidency and the instruments of state power to break the opposition or to exact political vendetta. His administration sits on a political sweet spot: a resounding electoral mandate, the consolidation of political power in Congress, a loyal core of supporters, and a weakened opposition. These are factors that provide favorable political weather to launch the ship of state to a new and bold destination.
Yet in some circles there is muted impatience at the absence, thus far, of a comprehensive road map, a vision by which legacy can be measured by the long view of history. If one takes a more encouraging perspective, the inertia may just be a case of finding one's bearings in the face of the complex challenges posed by internal and external factors. The more critical view, on the other hand, would call it treading water.
Surprisingly, the latter, less charitable view comes from an unlikely coterie of administration critics: media personalities and so-called online influencers fiercely loyal to former president Duterte. Once active campaigners for the sitting President, they now find themselves sharing the same talking points as their sworn enemies, the much-maligned "'pinklawans" or supporters of former vice president Leni Robredo. But the anti-Marcos DDS, dubbed as the "pures" in pro-Marcos online groups, often outdo the "pinks" in the mean and cranky department.
The provocative and crass rhetoric against the President is classic DDS. And it follows a set template. Pick any issue and you'll read the broadsides framed in this manner: "We supported BBM, but he is weak on smugglers/corruption/drugs/communists. We need a strongman. We need a new leader." Usually, the posts are followed by the hashtags "weak leader" and "Ibalik si Duterte."
But despite the nasty and incessant attacks from DDS critics, the administration is in no danger of losing control of the perception war, or seeing its level of trust and support weakened. The results of the December 2022 survey by Social Weather Stations (SWS) validates this view.
This has prompted a prominent supporter of Duterte to ask, in a Facebook post, if social media's influence has declined. The framing of this question is problematic, if not totally wrong.
First, it bloats the power and influence of  social media personalities and operators, that they can make and unmake presidencies with a trending post or by ranting online. Second, it feeds on the assumption that DDS are true patriots, as some are wont to describe themselves, driven solely by noble principles.
Third, it fails to realize that DDS influencers and troll armies now operate in a vastly different political climate. During the reign of Duterte, online influencers and trolls were part of the administration's communications arsenal. They were deployed not only to provide an "alternative" to so-called biased media, but also to spread disinformation, and ridicule, red-tag, or harass critics and political opponents. Their mission was to create enough online noise to drown out reasoned discourse, and deny or cast doubts on facts and historical truths. The execution mirrored the language and demeanor of the former president.
For six year these influencers and operators bragged about their access to the country's leaders, even breaking stories ahead of Palace reporters. They were feted and fawned upon, courted by politicians, and given legitimacy as opinion writers or resource persons by some mainstream media outlets. But their power and influence were ephemeral. It came with a six-year non-extendable warranty. These influencers and operators were powerful and feared as long as their key benefactors were in power. The world would come crashing down on them immediately after election day.
Although allied with the previous president, the new President is different in temperament and demeanor. For one, he uses refined language, and exudes a casual, more approachable air. He's not one to pick fights. He would rather be seen as a consensus builder, a unifier, one who uses the anniversary of the 1986 EDSA Revolution that ousted his family from power  as an opportunity to call for unity and reconciliation. Engaging the services of online brawlers brings no value. It doesn't reinforce the political persona. There is nothing to be gained from having them as the President's surrogates.
Once exalted personalities, they now find themselves unwanted and unrewarded, orphans with keyboards and wi-fi, with lifestyles to keep and payrolls to meet. And that hurts. Napakasakit, tatay Rody.
Left without their masters, they have become ronin, online guns for hire. Today, you find most of them boosting the online presence of politicians eyeing the mid-term senatorial elections, or trolling select personalities. But for some, scores need to be settled. Whether out of spite or under contract, or both, these DDS online influencers have set their targets on the President, the First Lady, members of Cabinet, and former DDS colleagues seen as chummy chummy with the First Couple.
Perhaps, a lesson in contemporary politics is in order. President Marcos Jr.'s high satisfaction ratings affirm a historical pattern. Regardless of their choice during an election, Filipinos as a rule extend their support to the elected president, especially during the first three to four years of his term, perhaps even beyond that. Barring an economic nosedive or a social upheaval, attacks from the dissipated ranks of DDS trolls and influencers will not bring down the administration.
If you liked what you just read and want more of Our Brew, subscribe to get notified. Just enter your email below.