by Vincent R. Pozon
"Isa sa serye ng mga patalastas na nagtatampok ng mga sikat sa kanya kanyang larangan. Gabriel Flash Elorde sa boksing. Rico J Puno sa musika. Jockey Eduardo Domingo sa karera ng kabayo. Amang Parica sa billiard. At siempre, si Bert Marcelo ang comediano. Magagaling ang mga talents kasi sa dami na ng mga nakaraang nilabasan nila, sanay na sila sa isa't isa. Parang naglalaro lang", recalled Manuel Conde, Jr., the actor, writer, filmmaker and satirist known as Jun Urbano.
While it deserves all the accolades it has received, Isang Platitong Mani is more than just a great piece of marketing communications. A sliver of an entire, long-running campaign of friends making merry, this spot is the best amongst them, a half minute of our kind of humor.
It had a powerhouse behind it. They had the best of Philippine Advertising Counsellors, then the largest agency in town, and of Filmex. Isa Munang Patalastas, Alex D. R. Castro's exhaustive blog on advertising, names the members of the teams.
Creative Director: Nita Claravall
Copywriters: Romy Sinson, Julius Deslate
Art Director: Edwin Wilwayco
Division Manager: Adie Pena
Director: Jun Urbano
Producer: Jun Castro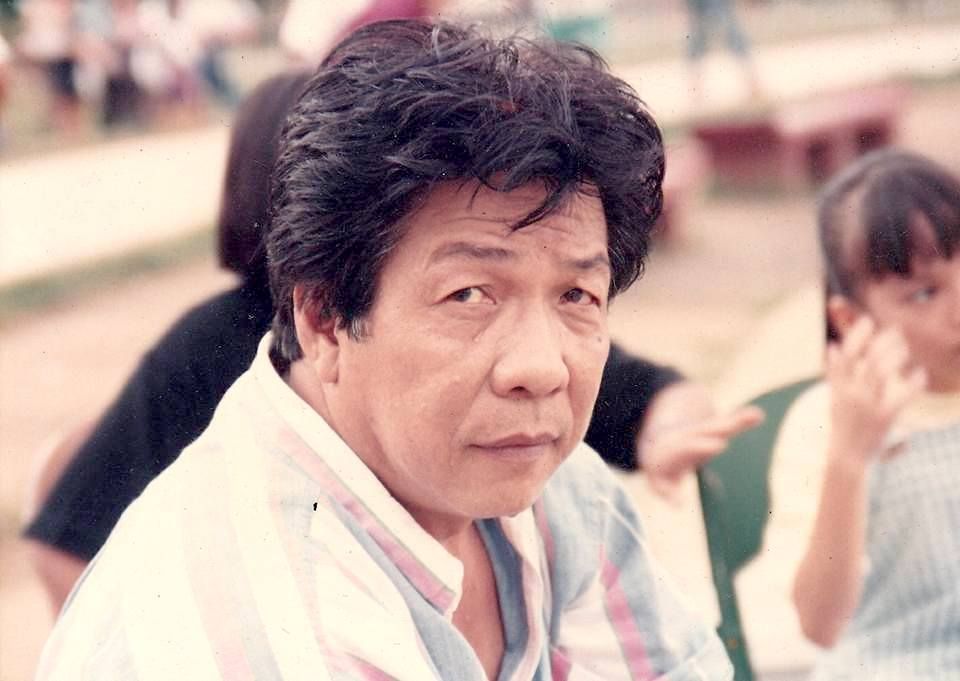 A colleague in Our Brew recently mentioned the spot, and that we should include it in this section, and it suddenly occurred to me that the conditions that created this remarkable and much-acclaimed 30-seconder — and many of the landmark advertisements of that era — no longer exist.
Today, shoots are preplanned, pre-lit, pre-directed.
Today, we have a production protocol that is rigorous.
The briefing of the director, the feasibility and pre-production meetings make sure expectations are clearly defined. Surprises are expensive and must be avoided; every possible problem is written out of the script, and there are plan Bs and Cs.
Every sequence is preplanned, pre-lit, pre-directed, and, on the day of shoot, representatives of the advertiser and agency are there to pour over every pixel and pore of every performance. Approval is necessary before you can move to the next setup or sequence.
On the other hand, Isang Platitong Mani and the many like it required a certain auteurism. This was an era where the director was king of the set. The minute the shoot started, you allowed. You bestowed kingship. Stories of people being thrown off the sets are not legend.
The director was king because technology required trust.
There was no video assist.
A video assist is a system used in filmmaking which allows you to see a lower resolution version of what you just filmed. It also lets you see what is on the set, or in the frame, before you shoot.
Before the advent of the video assist, if you wanted to see exactly what was being filmed, you asked the director to step aside so you could stand behind the camera and peer through the viewfinder. Now if the camera was on a crane twenty feet off the ground, and you wanted to see what the director intended to shoot, you climbed.
(There are stories of client and agency executives who, wanting to take a peek at what the camera was pointing at, and, not knowing where to look, tried to peer through the camera's handle grip).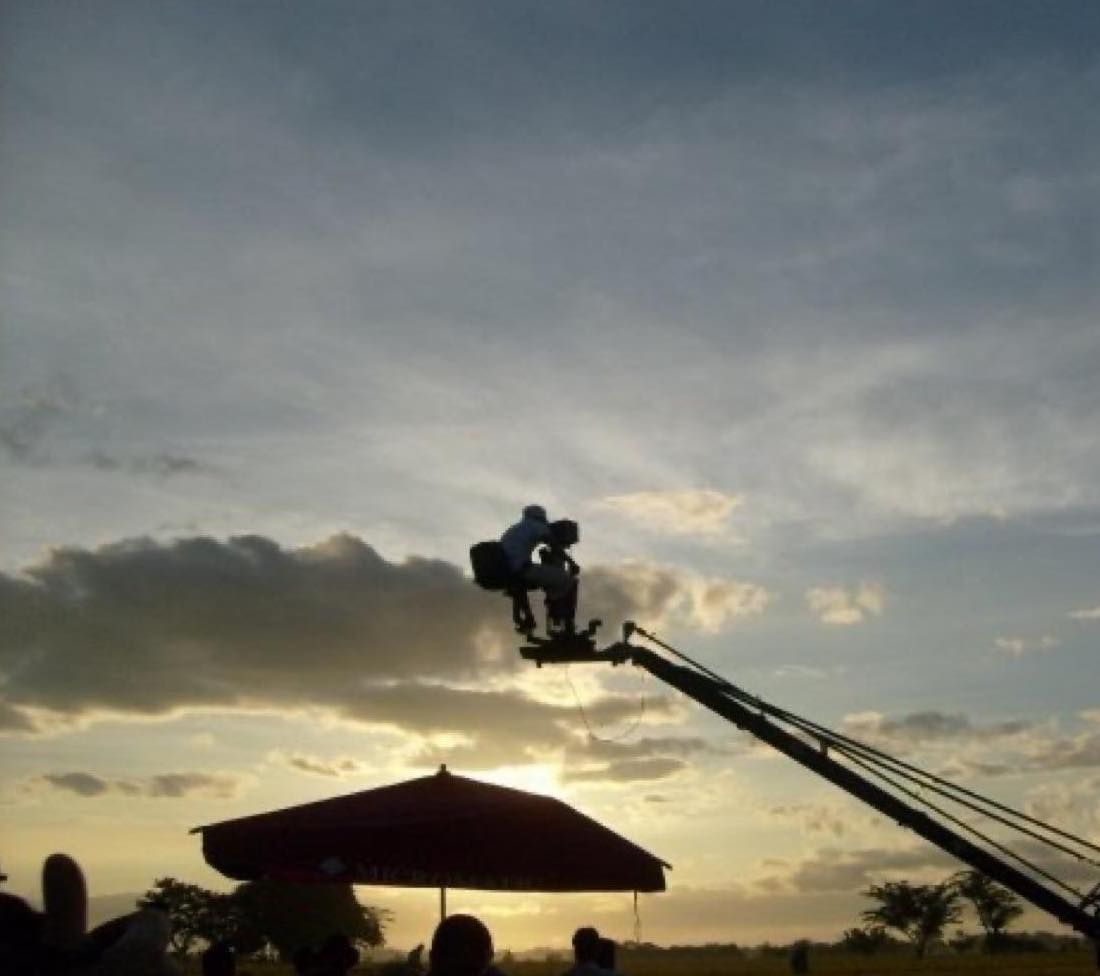 In Jun Urbano's recollection, "dahil walang video assist, walang playback, walang kukulitin na shots".
The director narrates his vision, tells you how he intends to fulfill it. Trust ruled. You chose the director and you trusted him. "Maghihintay pa sila ng tatlong araw bago mapanood ang 'rushes' mula sa film lab", he reminded me.
Yes, this was film after all. You had to process it.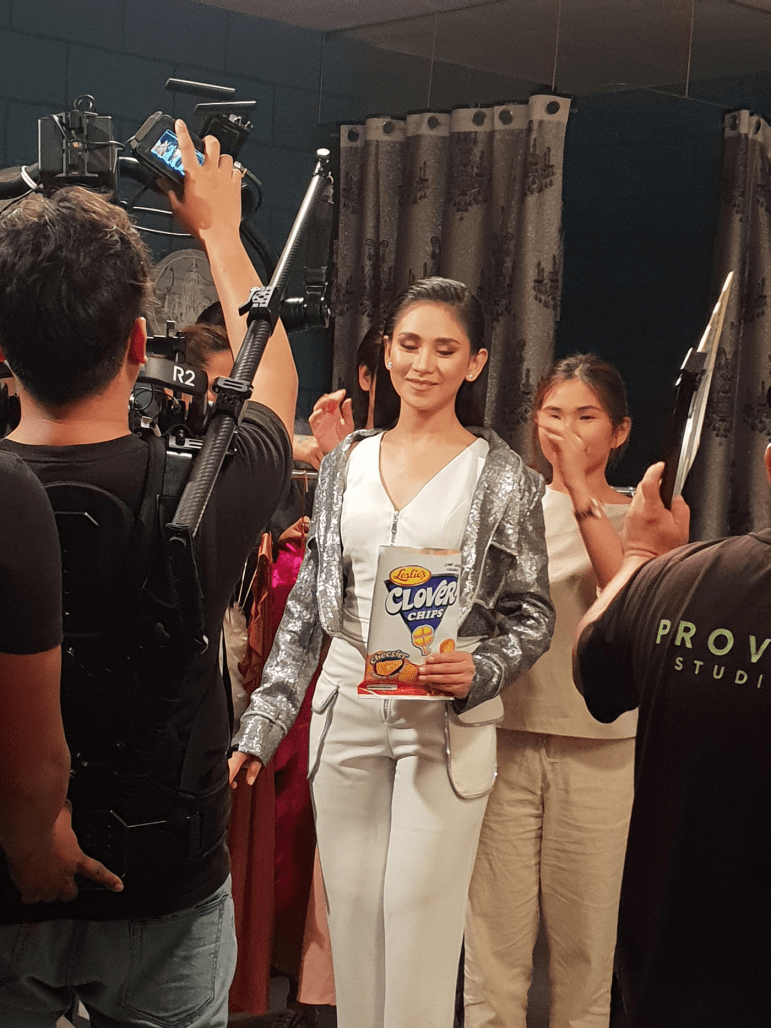 On-the-spot changes in the script.
Isang Platitong Mani, while storyboarded, became magical on the set. Hindi ako sigurado pero yung linya ni Flash Elorde na, 'waiter, bigyan mo kami ng isang platitong mani' ay sa shooting na lang mismo naisip, said Direk Banong.
It's either he's hedging or he's just humble, but having worked with Jun Urbano during that era, I have seen surprise endings to commercials which he concocted on the set.
It helped that what was required was simple enough to be played around with. "Ang objective lang naman ng SMB commercials, 'enjoy lang', magsaya kasama ang barkada, kaya hindi istrikto sa mga copy points", Jun Urbano recalled.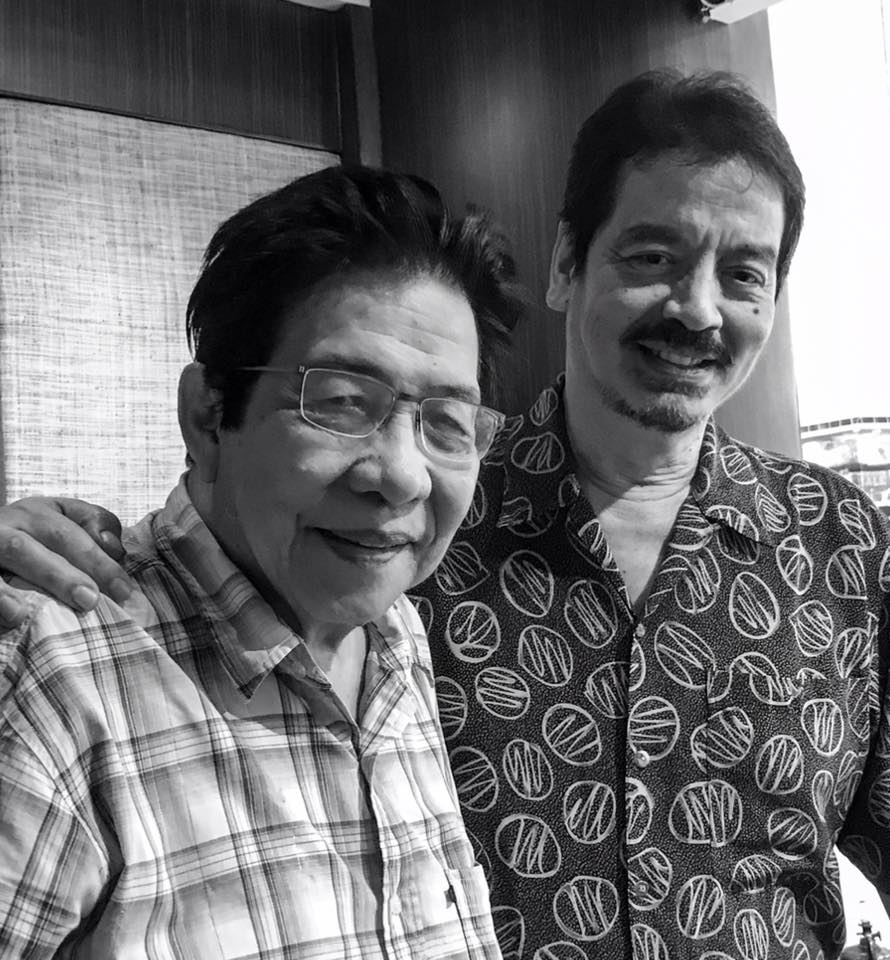 Commercial production is radically different now.
Today, when we are making a commercial, we are approving or presenting for approval each slice or split-second during the shoot itself. Because of technology, we now can see through the eyes of the director; his vision is now communal. The director has gone from auteur to orchestrator of the many skills and craft involved in producing a commercial.
Our Brew pays tribute not only to the finished product Isang Platitong Mani, but to the process, which we remember fondly, and to the brilliant people of that very different time, an era where the magic was unplanned sometimes, impromptu, but magical nonetheless –  spectacular and beneficial to the businesses of advertisers.
The old way is the way of movie-making, and may no longer be viable for commercials. It will be difficult to relinquish control when ads are aired at half a million pesos a pop.
But, yes. What the absence of technology allowed was a delicious time the young will never know. "Ay, ang sarap ng buhay ng director noong panahon na yon", Jun Urbano mused.
---
---
Our Brew's Ads We Wish We Wrote
The People behind Our Brew's Ads We Wish We Wrote are communications experts. They have maneuvered cars into your garages, grocery items into your cupboards and refrigerators, burgers and beer onto your dining tables, desires into your dreams, and airplane tickets into your breast pockets. They have prospered local and global corporations for decades, helped you in choosing your leaders, presidents included. These are senior folks -- mentors in the trade of advertising, public relations, crisis management, perception management.
They like to doff their hats when they see a good advertisement.

If you liked what you just read and want more of Our Brew, subscribe to get notified. Just enter your email below.