Photo from: Solenn's Instagram
---
The controversy over Solenn Heussaff's Instagram post may have overshadowed her powerful art
Solenn Heussaff should have been celebrating her upcoming exhibit later this month. Entitled Kundiman, the exhibit, says the actress-painter, "expresses my love, appreciation and hope for our country and our people."
But a controversial photo promoting the event triggered a social media furor, with the celebrity being accused of insensitivity and exploiting the poor.
'Poverty porn'
The controversial photo, posted on her Instagram account, showed Heussaff sitting on a high backed chair, with a tropical-inspired painting to her back and a multi-colored rug on the floor. In the backdrop are scenes typical of an urban poor neighborhood, and this is what got netizens all riled up. The photo has since been deleted.
One Facebook comment read: "How insensitive of you. People are literally dying from hunger and homelessness, yet their natural setting is just ~aRt~ for you."
The comments were just as nasty on Twitter. Even her donations to charitable causes were not spared the bromide.
"Yes, she's using her art to donate sa mga charity at projects, and that's EXACTLY what every rich person does, hinge on charity than social justice. Exploiting them as a subject instead na mag-help in alleviating the conditions of the poor," said one commenter.
A comment on her Instagram post accused the actress of engaging in "poverty porn." "You're a great artist but this photo was done in poor taste. Using poverty to promote your art is very insensitive. Rich people and their poverty porn," said @imalittlewillow.
Heussaff responded to some of the comments, but eventually settled for an apology which she posted on March 4.
'I did not want to romanticize the poverty of the everyday Pinoy'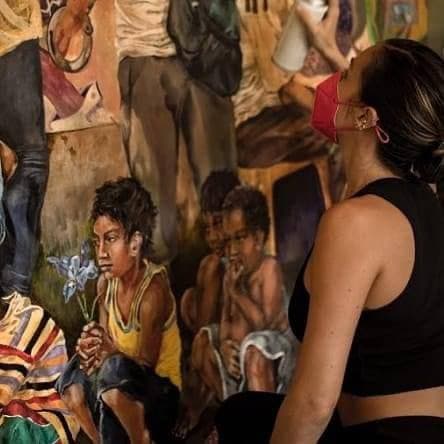 Heussaff's statement read:
"I've been thinking a lot about the comments you guys left on the photo I posted. I know it sparked some debate and there were both good and bad takes on it. While I appreciate the encouragement some shared, I also want to apologize to those I have hurt.
"Wanted to shoot it in a typical street, those we drive by everyday. Streets full of life, since all my paintings are about the people we see. Not the rich or the poor but people for who they are. Humanity.
"The choice of painting was to show the environmental side. The abundance and balance of what life was, but also growth and hope. Though yes, art is subjective, and your thoughts made me more sensitive to different perspectives on my choice of setting ( it wasn't a terrible marketing team, it was me, no one else to blame) and this really was a learning experience for me.
"It wasn't my intention to hurt or offend anyone. It was my hope that I could lend my voice and my art to show the reality of Filipinos. This is the heart and inspiration of all my paintings, both old and new.
"I did not want to romanticize the poverty of the everyday Pinoy or the resiliency that we naturally have. I really hoped to honor our people by being truthful about the kind of life a lot of Filipinos live today and to show that Filipinos deserve better.
"Thank you for letting this be an eye-opener for me as well. And to those that I have offended, I am sorry."
A triumph for the 'woke?'
So did the "woke" generation strike another blow for the common man?
It's not that simple.
Katrina Stuart-Santiago, an author and culture critic, placed the entire episode in context in a recent Facebook post:
"Solenn has since taken down the PR photo for her new exhibit and I think that this is how it should be framed: a PR photo. Yes, it doesn't stand for a whole exhibit. No, that doesn't make it any less offensive,"  she said.
Santiago said when she saw the photo, she wondered why and how "someone whose works are actually critical and powerful despite (precisely because) coming from her place of privilege, could have thought that photo okay."
But she didn't join the chorus of bashers since she has seen Heussaff's works, which "comes from a pretty solid de-romanticized view of place and people, home and context, poverty and inequality."
Santiago then shared some of Heussaff's recent paintings on her Facebook post. They are indeed powerful social commentaries.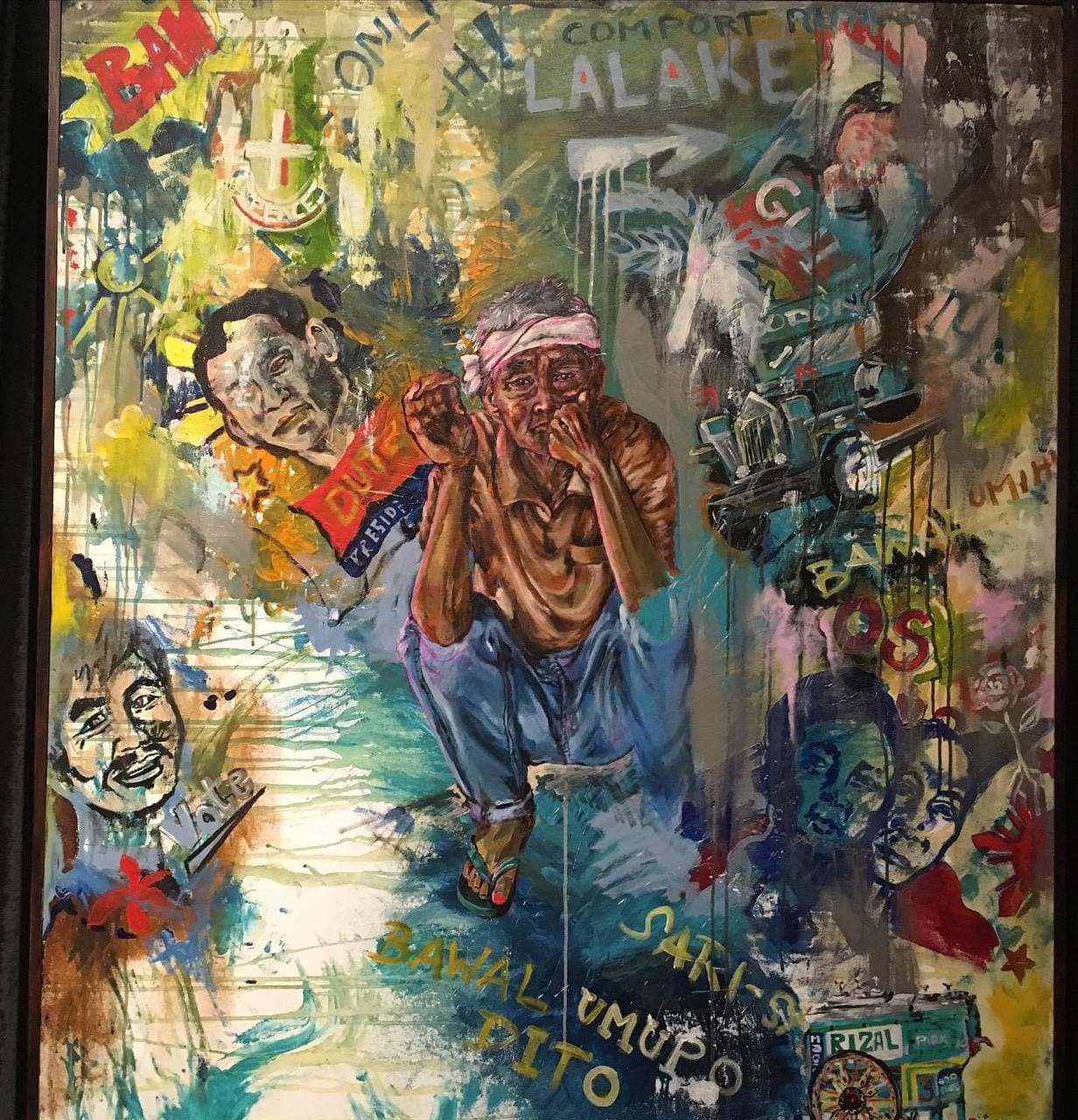 "Yes, when I'm asked about celebrity artists, I say Solenn is one of the best ones here," she said.
That doesn't make the photo less painful, Santiago says, but her powerful art seems to have been overshadowed by her stature as a celebrity.
"(T)his issue has made me wonder if it might be a disservice to her art that it is always unnecessarily framed in her iconography, her public persona,  which, while intricately interwoven with her art, is also surprisingly and distinctly different from it, revealing as it does a keen sense of the political, and the artist as politicized beyond her social media content," she said.
If you liked what you just read and want more of Our Brew, subscribe to get notified. Just enter your email below.